Free Sample Sermon Outline to Download for Preachers and Pastors
Not all sermons are structured the same different preachers may have different ways to approach how to arrange their sermons. However, you may have noticed that almost every sermon has a similar very basic structure. The sample sermon outline will help you to get your sermon outlines prepared. These simple guides are made in a step by step to help young preacher to the seasoned pastor. The outlines are also available to download for free just by simple clicks.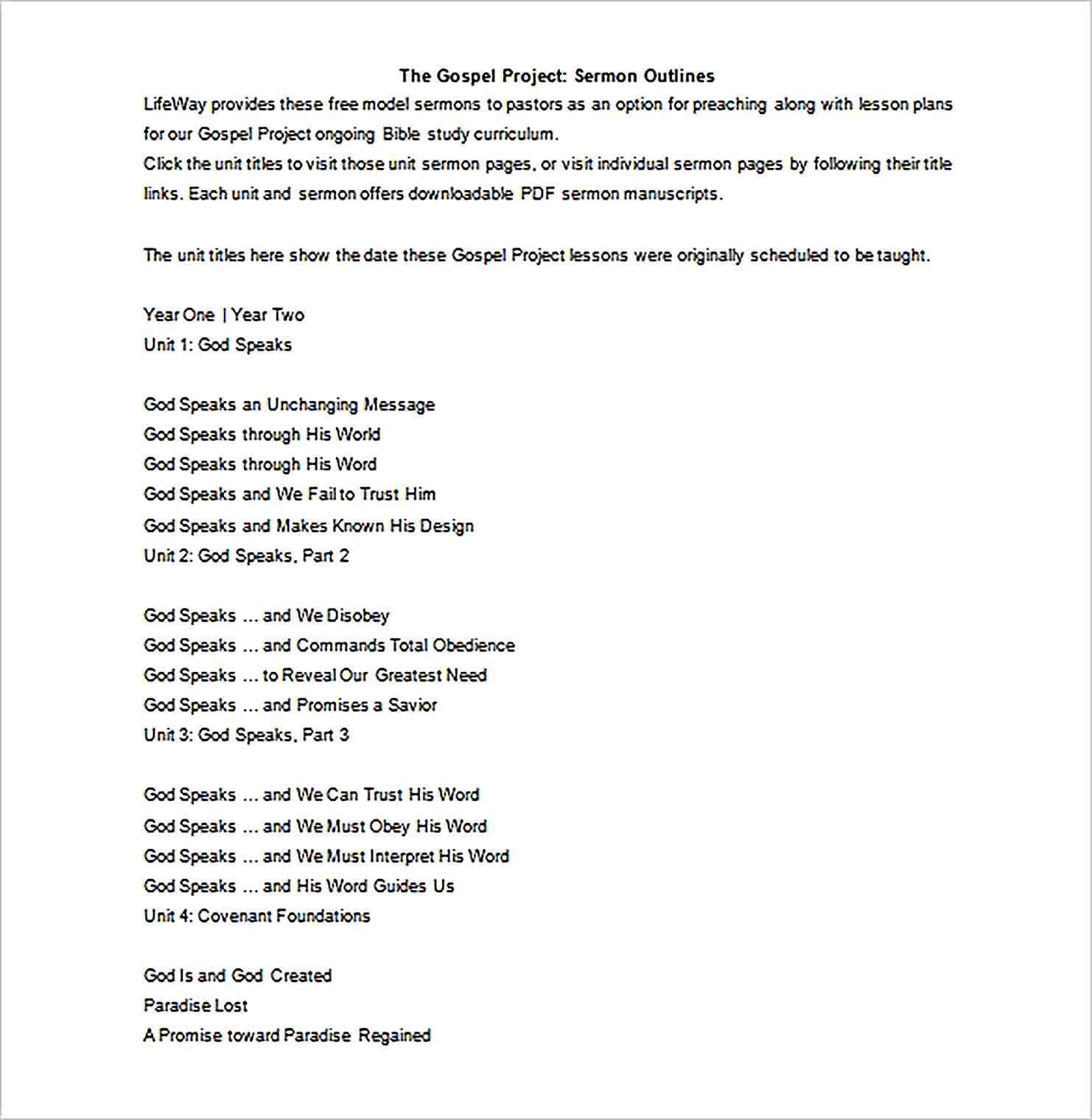 Sample Sermon Outline Documents
Having to deliver preach every week is indeed a challenging task. The average time it takes for a pastor to establish a sermon for preaching is about 10 to 20 hours, so by calculation, a full-time pastor would spend about 400 to 720 hours or 17 to 30 days to prepare the sermon annually.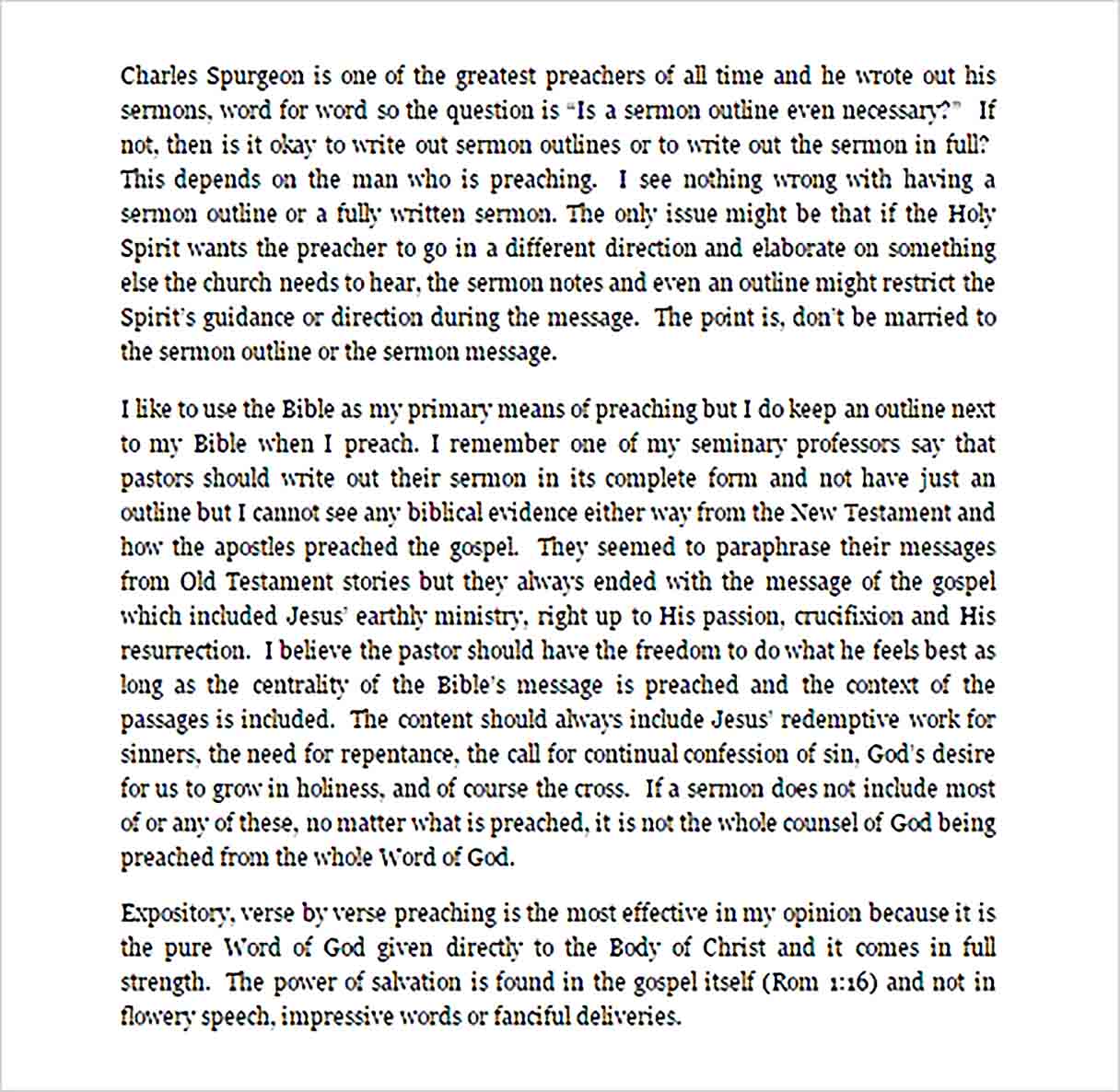 The experienced pastor is more likely to have their method to approach the sermon creating process. However, for those who are new to the field, seeing and learning how to set a good sermon as well as practicing it is for more than once is important. Over time, it is possible to develop skills and to create the preach based on one's way of thinking and personality.
Sample Sermon Outline Components
Below are the four components of a standard sample sermon outline:
Introduction
You can deliver a simple introduction by using real-life event story in this section. The real-life event can be news, analogy, or just a recent event related to the main message of the sermon. State the title of the sermon in the introduction and maybe some literature research you conduct before reading out the message.
A statement with a particular purpose
This specific statement can be the title of preach that you're going to deliver, or the idea and thought behind the preached message. The statement placed right after the introduction part. You may break down the statement in numbered or bulleted points so the statements can be emphasized each.
Main body
To develop the outline of the sermon is actually to build this section. Put several points of your messages and describe them in detail, by including mention to the event or story that your audience knows or can relate with.
Conclusion
The purpose of including the conclusion section is to recap the statements that contained inside your message and to restate the main idea along with the relevant verse, chapter, or book. Typically, the message of a sermon will not be more than three or four points.
Sample Sermon Outline Purpose
Learning from this sample sermon outline can help you to grasp the basic steps to write your preaching, as well as to prepare to deliver it. Put detailed attention during each process and try to make the sermon in your distinctive style. You may be able to come with a memorable message if you follow the process of creating a proper outline.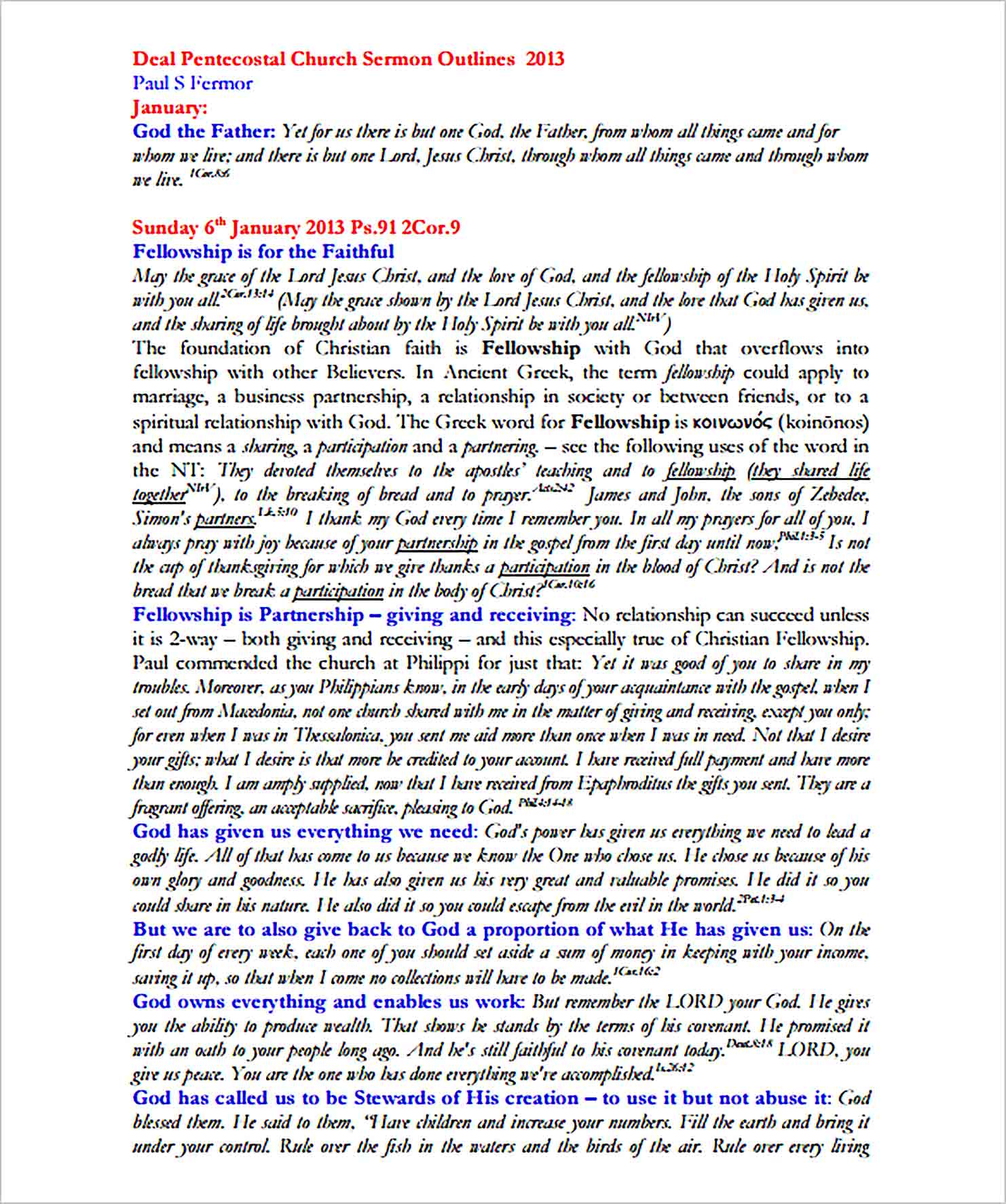 Download Sample Sermon Outline
Explore the set of sample sermon outlines to prepare for your upcoming church session on Sunday. Involving outline during creating a sermon process may help you to avoid inconsistency and making it easier for your audience to receive the message of your preaching.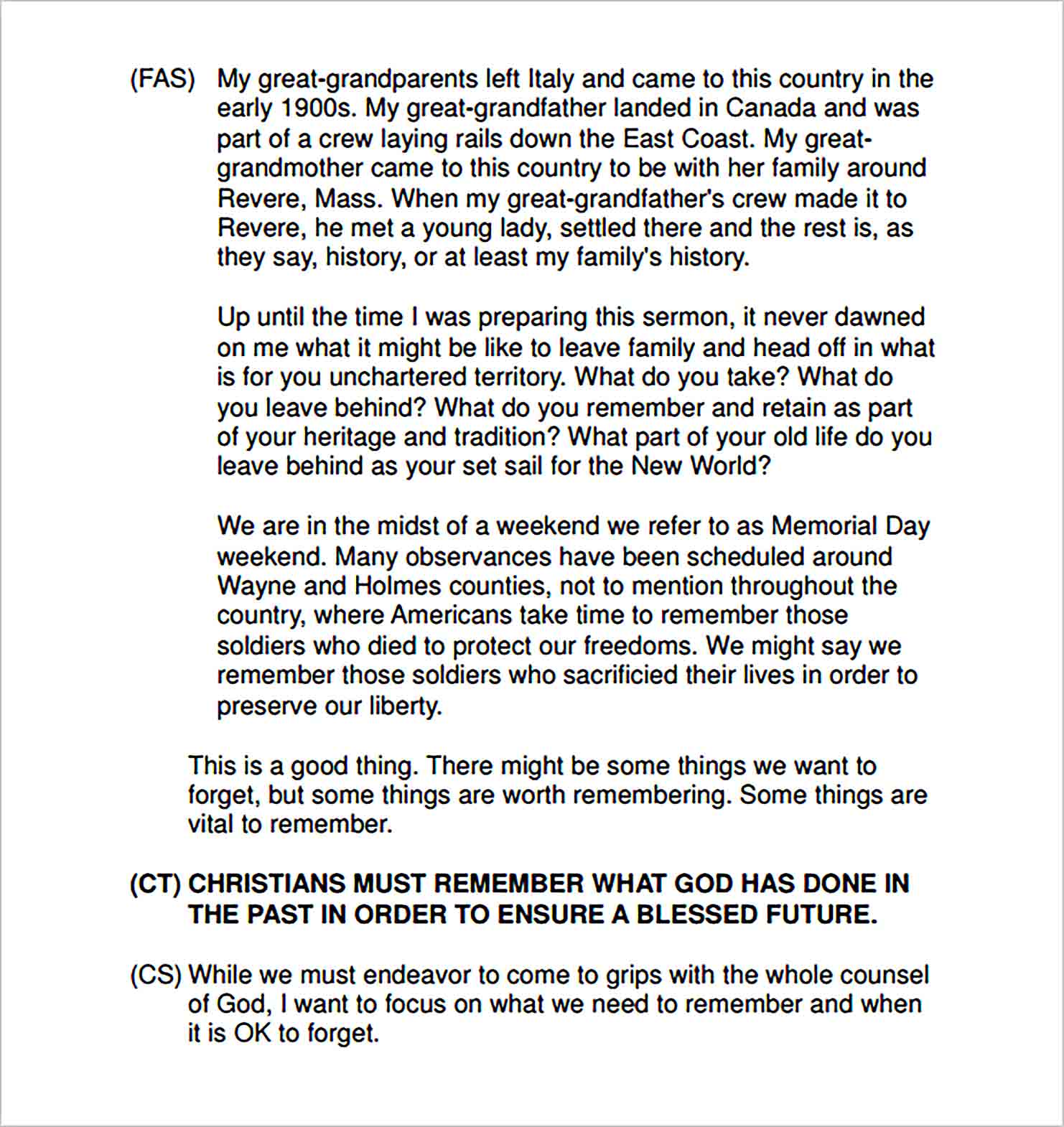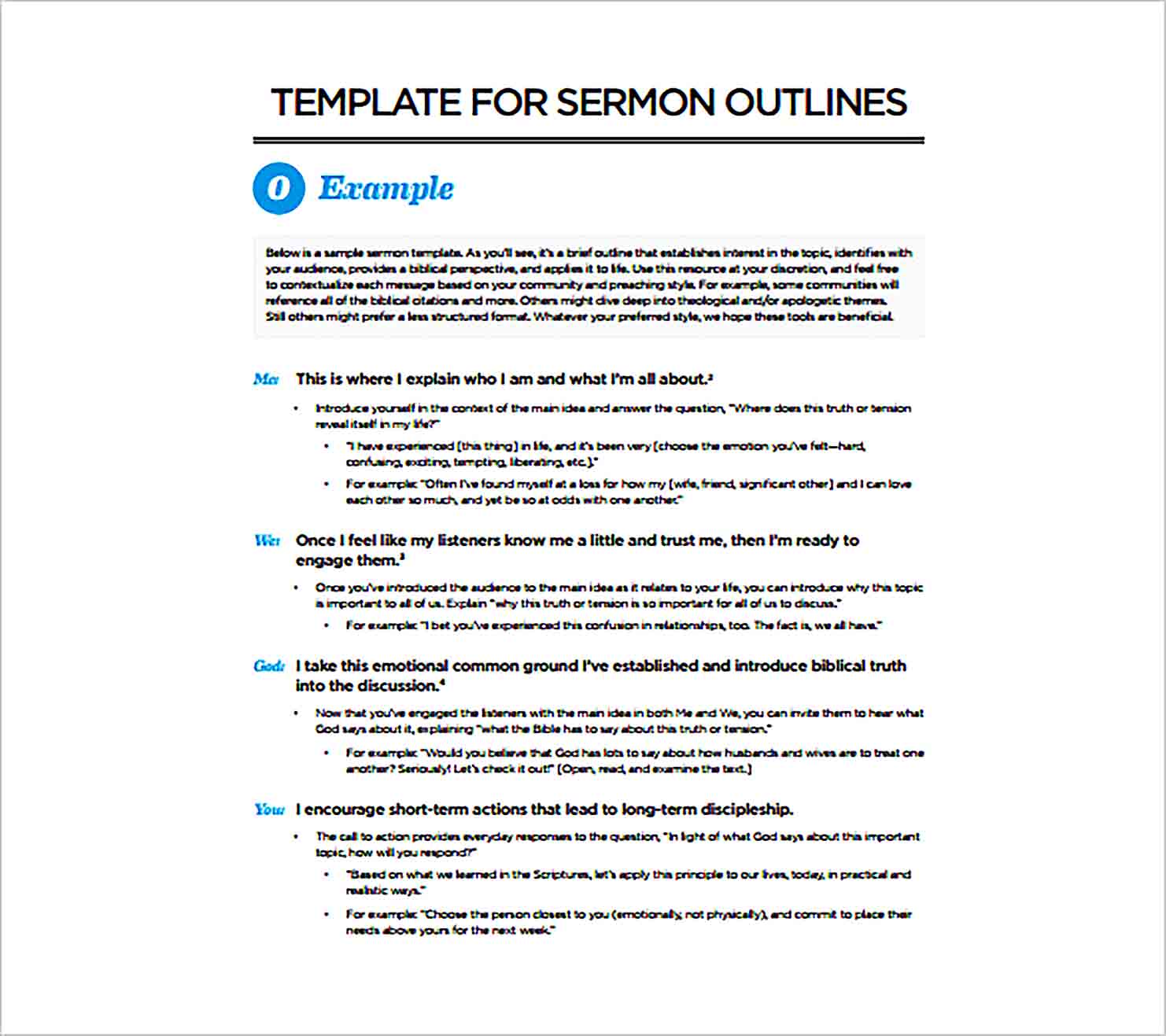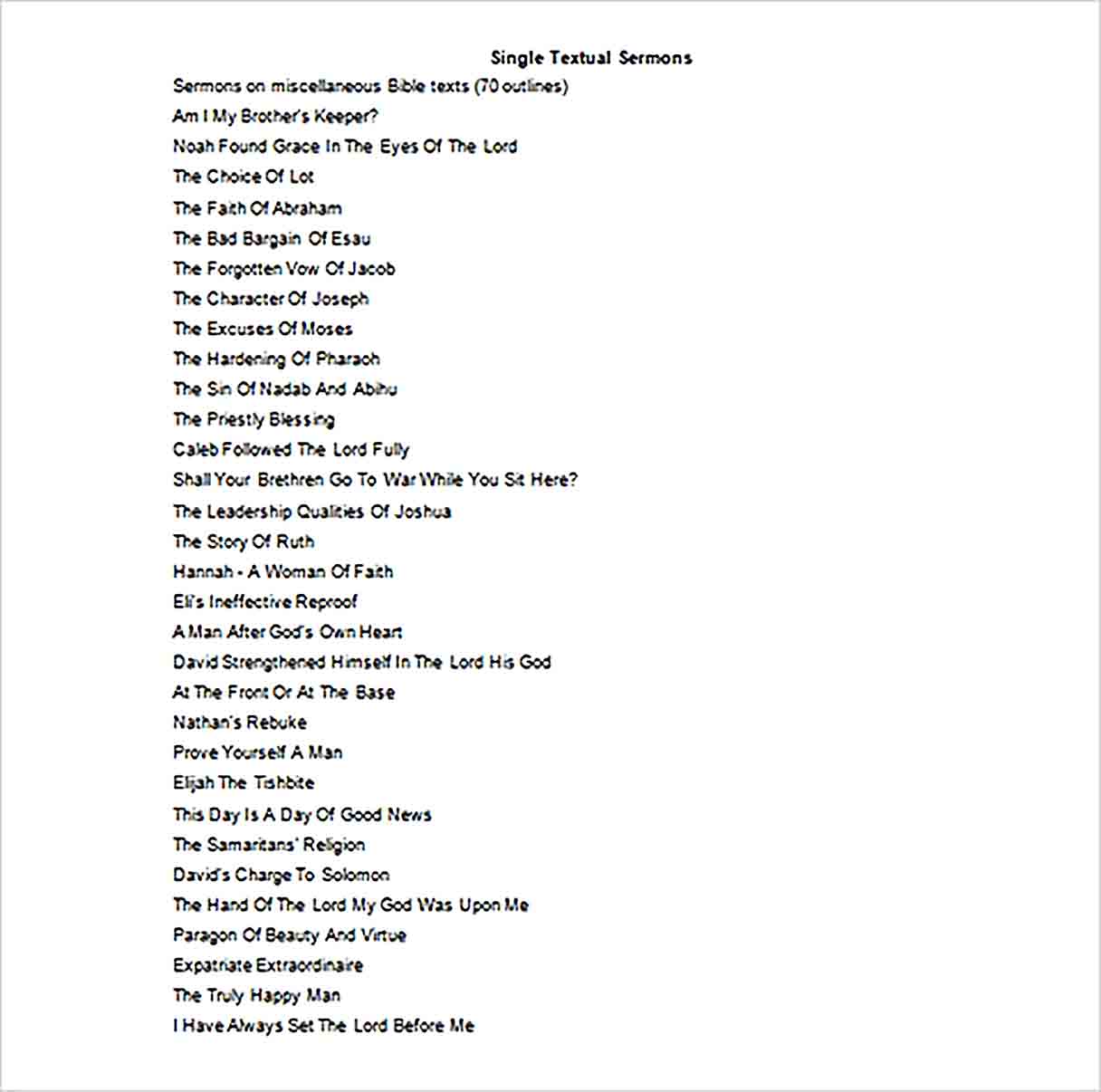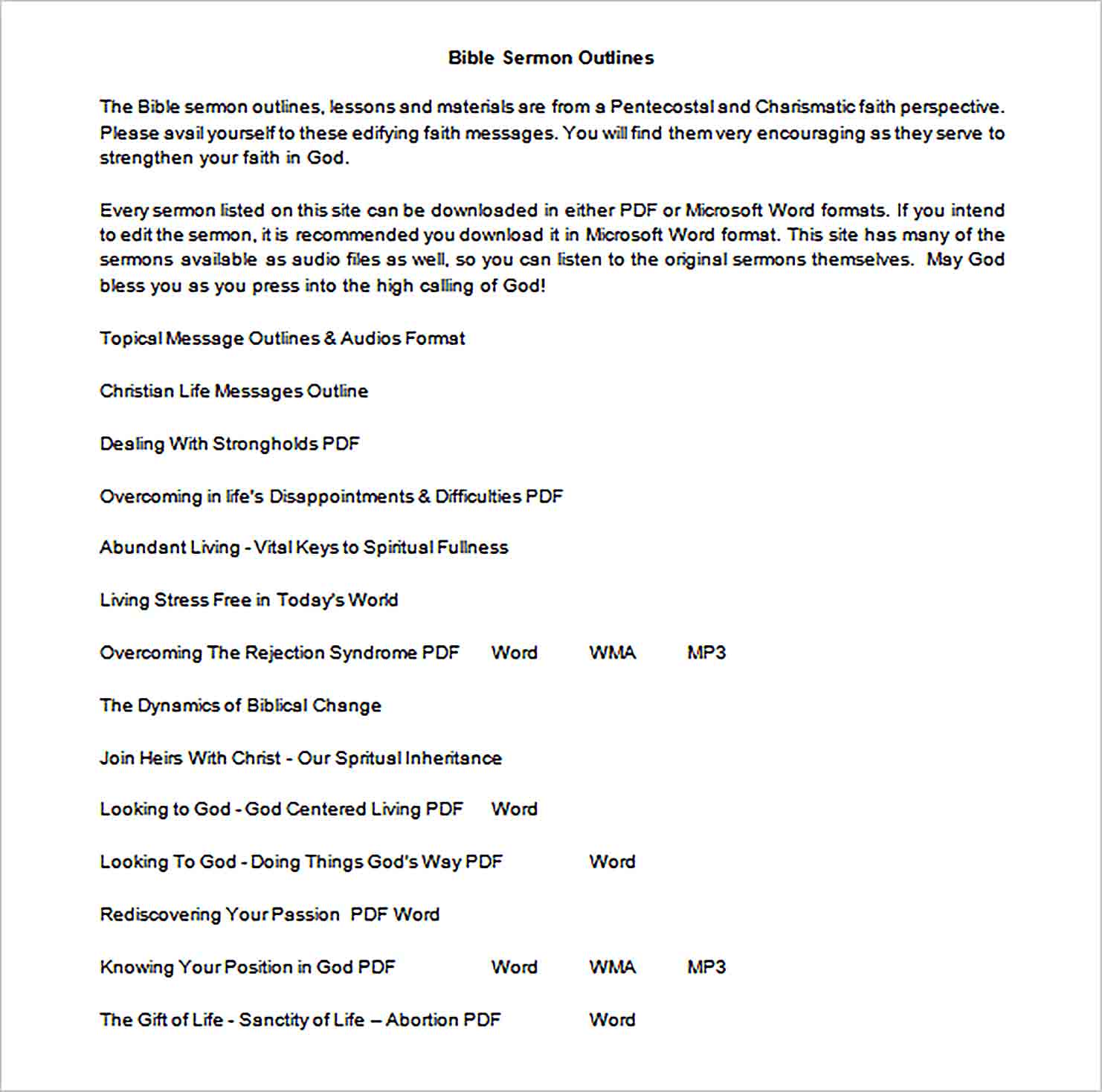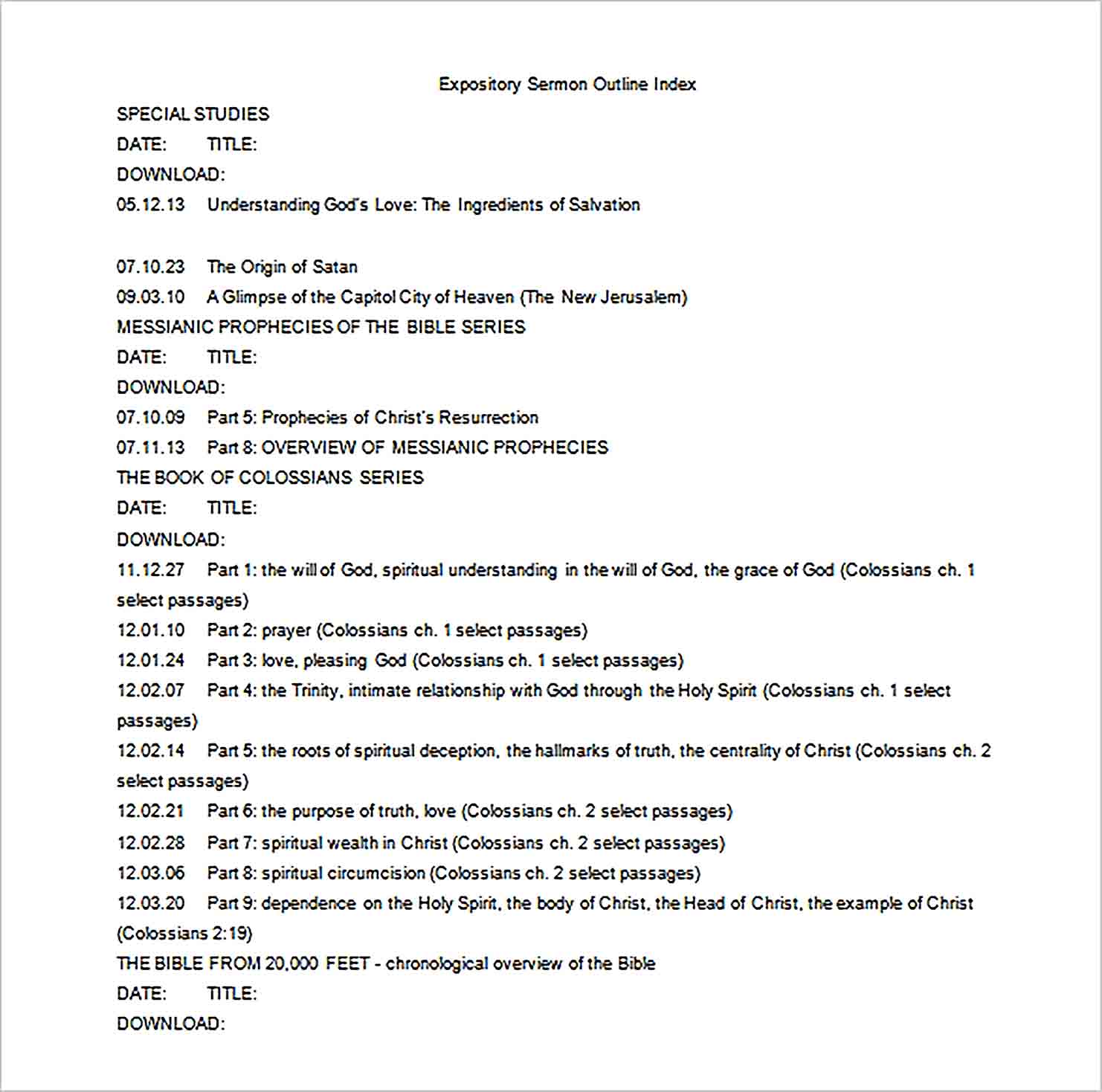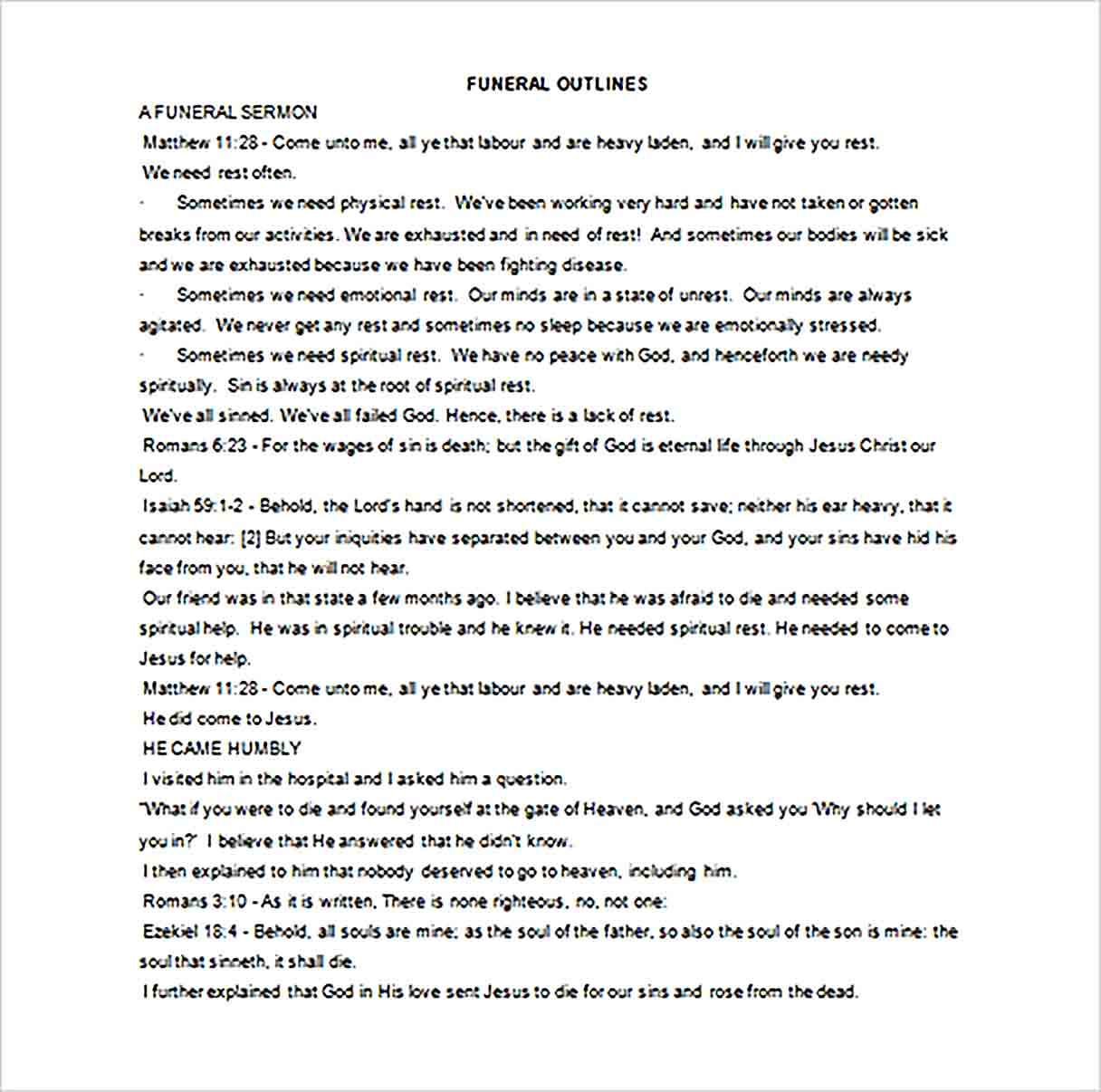 Similar Posts: