Professional Education Data Sheet Design and Template
For educational institutions, the education data sheet is a way to promote the brand. It is impossible for them to do a showcase when they need to attract student's interest to join their school. Therefore, the only possible way is to let them know what's going on in the school, and what the aim of the school is. The targeted students also need to understand does the institution provides what they need in the academic field. To make the design, you need a professional design, especially for the datasheet.
The Goal of Education Data Sheet
There is a no more important thing than converting targeted students to be your student at school. The aim of having an education data sheet is to make them join the class. The marketing plan needs the datasheet to grab attention in a faster way because it is impossible to promote one by one without giving a clear explanation. The only way to make them trust is by giving a realistic portrayal of the education plans.
Important Elements of Education Data Sheet
Some elements are important to be attached to the datasheet. These elements may impact the decision making of targeted students.
Motto
The motto is a big highlight that will be the center point of the education datasheet. This will portray your future goal as an academic institution. Therefore, you should make it clear and relate to the education field. Well, the motto will create a perception of targets.
Background description
The background about the school must be included to let people know who you are and what your specialty is. It is basically your identity that will be the unique point to grab attention.
Models/Mechanism as a call-to-action
You need to write in detail every step that students can do if they are interested in your datasheet. In this case, call-to-action matters, so make sure you give clear information about it. Providing steps will be a good idea.
Contact information
Don't forget to write the contact person's number, or your social media to make the target easy in finding you. Provide a website if you have any.
Designing Professional Education Data Sheet with PSD Template
There are many things you need to consider when designing a data sheet. Some of them are layout, fonts, color, image, event, and logo. The PSD template is helpful because you can save more time, and invest it in the most important thing which needs more focus. For example, you can invest a long time in the content, while the basic idea for the layout is already helped by a template. This will be effective as your design will be more detailed.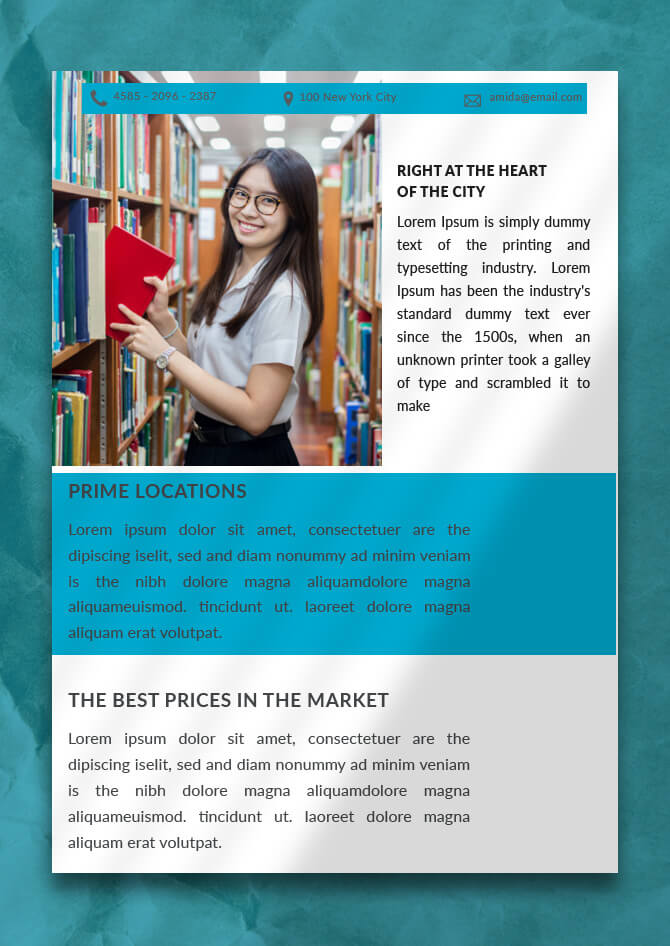 High-Quality PSD Template for Education Data Sheet
As one of the best templates, it must have high quality in saving your idea. To show your originality, you need to add some new or fresh elements. That's why the template must have the capability to save yours in high resolution. It must be editable as well because you can't predict when you will find the idea to make it as your original. PSD template is the best idea to design an education datasheet. It is possible to keep the best quality or resolution even if you edit the template.