Attendance Chart Printable Templates
Sometimes, attendance chart is needed in school, in a wedding party, in a seminar or in any other important event. It is a good tool to let us know the persons who attend to the event. It should be easy to read & understand. In this case, the following attendance chart printable will really help you.
How to Create an Attendance Chart Printable
Mostly, attendance chart or sheet is used in schools. We have a collection of printable attendance chart that you can use. However, it is also possible for you to make it yourself. If you want to do so, the best tool is Ms. Excel. Using Ms. Excel, there are a few steps that you will need to follow for the best result.
Attendance Chart Printable step 1
First of all, you can start by filling in the basic labels. This attendance chart should contain the name of the students. So, just dedicate the name slot at the leftmost part. Next to students' names, it should be for the dates. Here, you need to add & format dates in a month from left to the right with easy steps.
What you will need to do is to go to "Number" tab & choose "Custom". Then, you should input "ddd m/d/y" or your desired format. With this format, you should only write one date and then drag across. The rest of the month will be fulfilled automatically until you stop recording it anywhere you want.
Now, you will need to make "Total" column. Just go to "Insert" and then add a column. Do not forget labeling it as "Total". You may also add some lines & colors to ease you distinguish them. Next, you must select the all area of the sheet and go to "Grid". Here, you should choose "All Borders".
Our free printable attendance charts are also like this. Once you do it, you can start fulfilling the chart based on the students & the dates. Lastly, you will still need to go to "Page Layout" tab & select "Print Area". Now, choose "Set Print Area". Make sure that you deselect after you are done with it.
Attendance Chart Printable step 2
An attendance chart can actually be made using other programs like Ms. Word. However, it is much better to do this using Ms. Excel. In fact, there are many functions that ease you fulfill the attendance chart in Ms. Excel. On the other hand, Ms. Word requires you to fulfill it manually.
We have many templates of attendance chart with different designs. Besides easy to read as well as understand, they also look attractive. So, you will feel enthusiast in using it. If you want to let your students to see this attendance chart, of course they will be happy finding a colorful attendance chart.
Many people prefer creating an attendance chart themselves. However, some others prefer the simpler solution by searching the template on internet. If you are also looking for online attendance chart, you are in the right site because we provide you attendance chart printable that can be downloaded easily.
Attendance chart printable is very important for schools. We have many templates & we also guide you how to make it using Ms. Excel.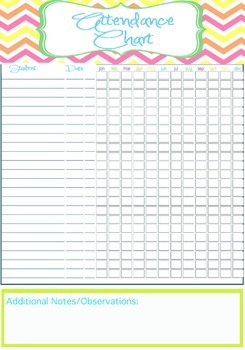 There is a score sheet. For example, if you must obtain a graphic, it will take more time to draw it by freehand than if you use software on a computer. The table includes all the different ideas that my students have had over the last ten years about how to solve problems.
For some years, when my children were young, we emphasized the meaning of prayer by developing a tent each week. Children have the ability to learn at a rapid pace and want and need to learn new information. It is essential that a young person learns early that the world does not just revolve around him, and helps the child learn that we live in a multicultural society filled with different types of individuals. Each young person can learn to examine daily. The child learns the routine and expectations and begins to anticipate the next activity.
Identify family members who may be able to attend and contribute to a successful program. Special antivirus software must be configured on all computers for safe use while using the worldwide network. Good project management software helps plan and control resources, as well as costs and schedules to ensure the proper functioning of a specific project. Managing the workforce is really a science and whether or not it is done effectively can have a significant effect on the total operating costs of a company. The process of managing employee assistance is a module that is used mainly to record the daily attendance of the worker.
If a worker is using a printer, you should only print the number of pages you need and, if you can, duplex. Employees can share updates and other similar information with managers and team members and, in the procedure, keep everyone involved with the commitment up to date. By studying the general benefits of project tracking software and that fantastic reports require both excellent data and an effective way to process and present them as relevant information, we get the obvious conclusion that there are additional benefits. The attendance report is only one of your most important jobs.
Keeping records for the middle school classroom is an indispensable part of being a true teacher. If you are not a teacher, you always have the option of searching for videos for children on YouTube on a specific topic that your child has difficulties with at Acellus. Teachers can concentrate on the writing pieces that need work. After that, you do not have to worry about whether the students are there. In addition, if a student fails to complete all sections and an instruction was performed to improve weak skills, retesting would demonstrate any improvement the student makes. Students will discuss the problem, using the text as evidence.
Learning about the real value of money is one of the most important lessons that today's children can learn. The special lessons offer you additional reinforcement for the items that were taught in Home Education mode. That is just an example of how they can be used. Under special lessons, make sure you can observe all classes, since only one particular class could be shown. There will be someone in the class who will want to provide help.
attendance chart printable
By : www.pinterest.com
School Attendance Chart Free Printable Luxury Best S Of Christian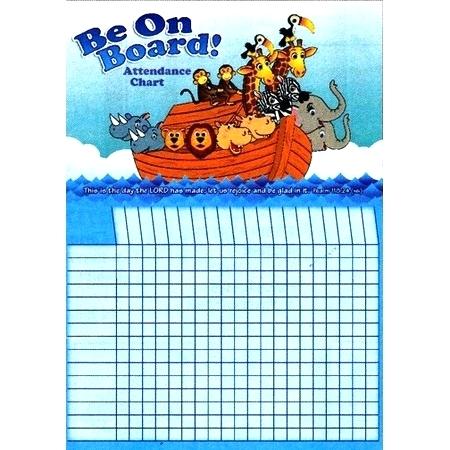 By : royaleducation.info