Awards Program Template Samples with Guidelines
An award program is an important event for success, achievement, or celebration. In such programs, participants who achieved something will be awarded. An award program is held in a meeting, ceremony, competition, etc. Anyway, the following awards program template will be useful for you.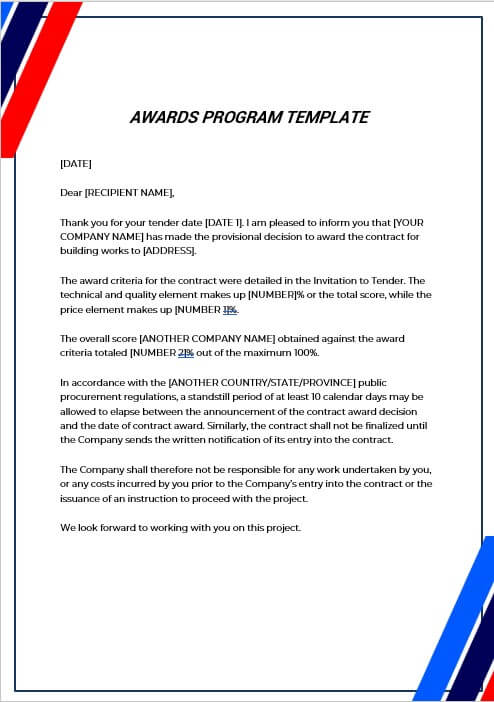 How to Plan an Award Program
Before we talk further about a PSD award program template, let's discuss how to plan an award program first. First of all, what you will have to do is to decide the name of the award program you want to hold. It is better if you find a name that has never been used before.
After you get the best name, it is time to check your budget. Usually, the main costs will go for food & beverages, decoration, and also entertainment. Then, you have to look for a venue. Make sure that the award program is held at a venue that makes it merrier so that the guests will be excited.
Next, you must select a particular theme. You can make it unique. The theme should also be motivating & inspiring. Last but not least, you have to think about design, lighting, and entertainment. After you plan them all, you can start creating an award program PSD template.
What to Include in an Award Program Template
An award program template PSD should contain a few details. Here, you will have to include the name, date, time, & location of the event first. This template usually starts with an introduction to the event host. Then, it is continued with a list of the schedule of activities or sequence of events.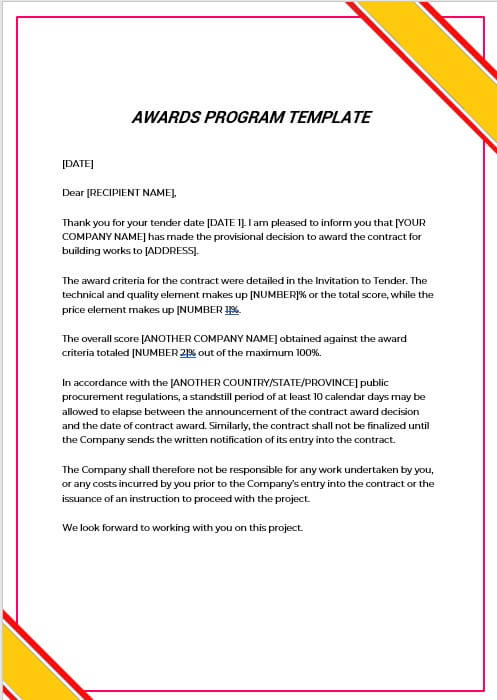 Next, you also need to include the names of people who are awarded and their awards. In addition, this template should also contain intermission numbers. Do not forget to include the logo of your business or company, too.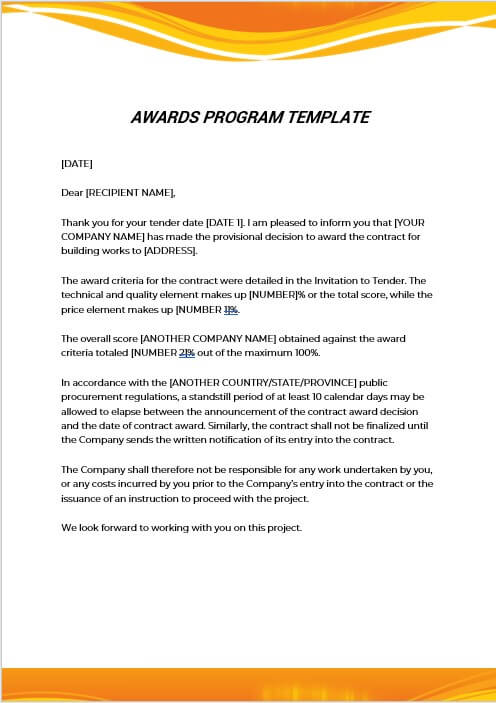 To make it more complete and clearer, it is also a good idea to add a map of the location or avenue. Furthermore, adding images that help tell the story of the event will also be better. In the end, you can add FAQs to answer common questions.
Award Program Template Sample
This article contains a collection of PSD award program sample templates. One of the examples is a school award ceremony program template. Besides that, a staff recognition award ceremony program template also belongs to one of the samples.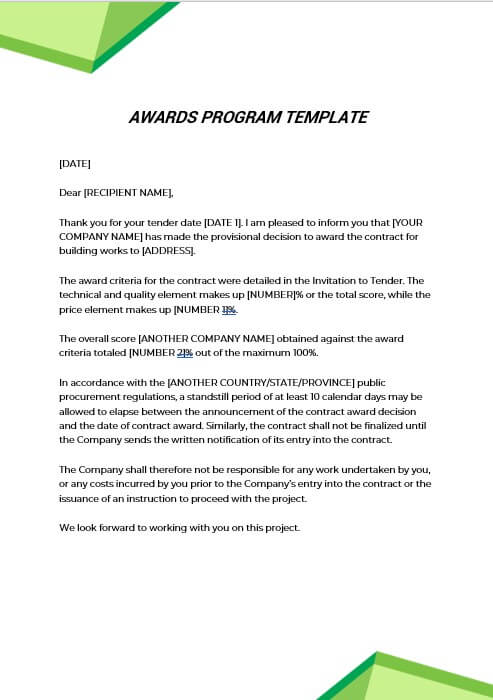 If you still need template samples, you can still find many other options on the internet such as an international award ceremony program template, a scholarship award ceremony program template, a student award ceremony program template, an innovation award ceremony program template, etc.
How to Make an Award Program Template Easily
Creating an award program is very challenging even frustrating. However, it will be much easier if you use our awards program template. Because our templates are editable, you can edit it using Adobe Photoshop to suit your needs. Before printing, you should proofread it first to avoid errors & mistakes.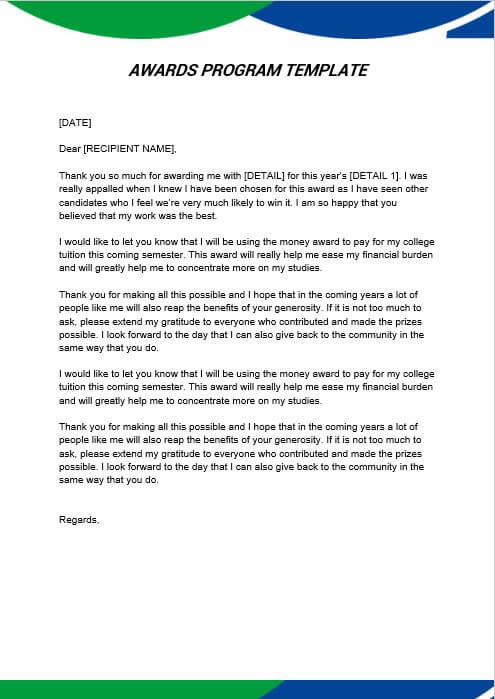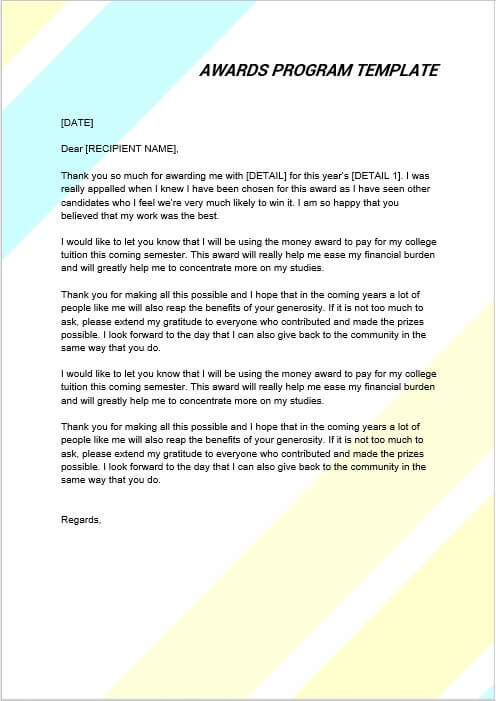 Awards Program Ideas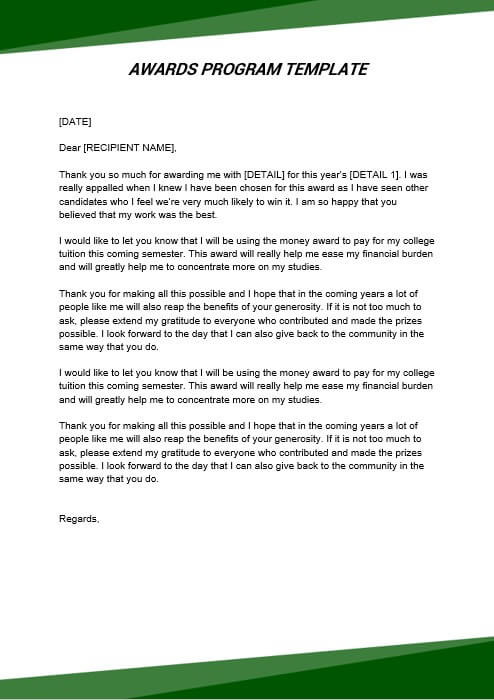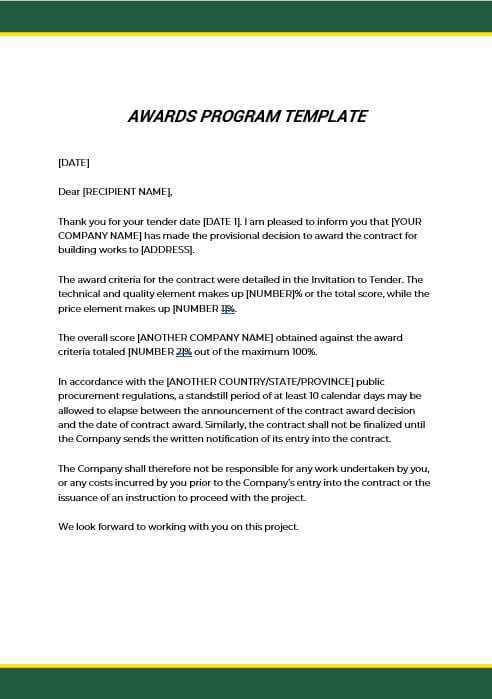 Awards Program Example