Monitor Your Budget with These Monthly Budget Planners
Budgeting is always sensitive. Now you can convince yourself how to allocate the expenses, organize and monitor them by the monthly budget planner. How will this planner help you deal with the way of budgeting? Various expenses start from the beginning of the month up to the end. Without a proper budget plan, you will not be able to manage what you spend based on the priority.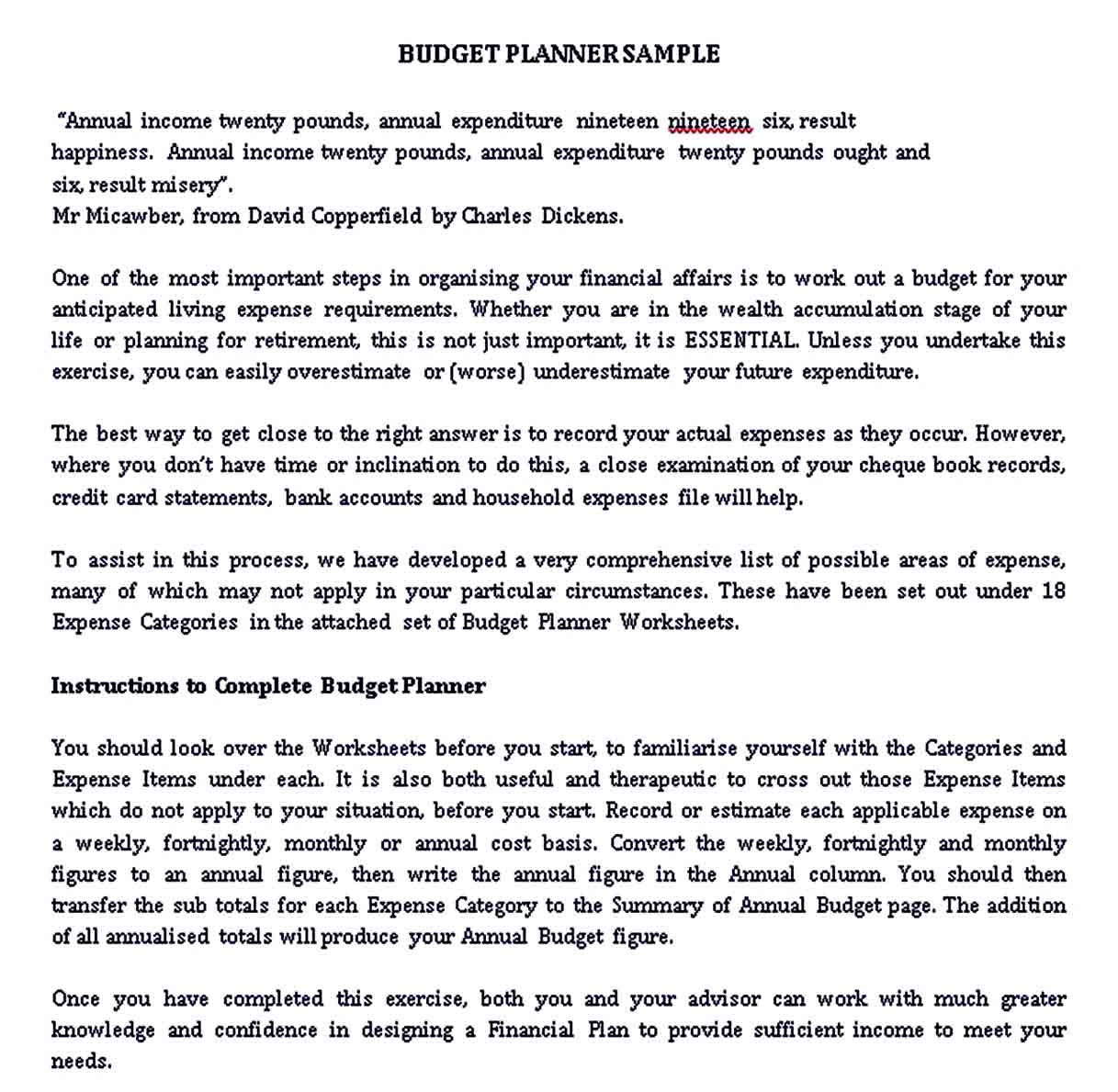 This planner contributes much in assisting you how to outline the expenses based on your available budget. You can categorize the expenses easily and record the real cost to determine what expenses to lessen in the future so that you have controllable budgeting.
Here is the monthly budget planner you can have a look to learn.
Simple Monthly Budget Planner
The simple monthly budget planner is created with a simple yet structural design, allowing you to understand easily how to use the planner. It consists of two divisions that are the monthly income and the monthly expenditure. Each of the division outlines the plans well. This planner makes you able to balance the income and the expenses in a month.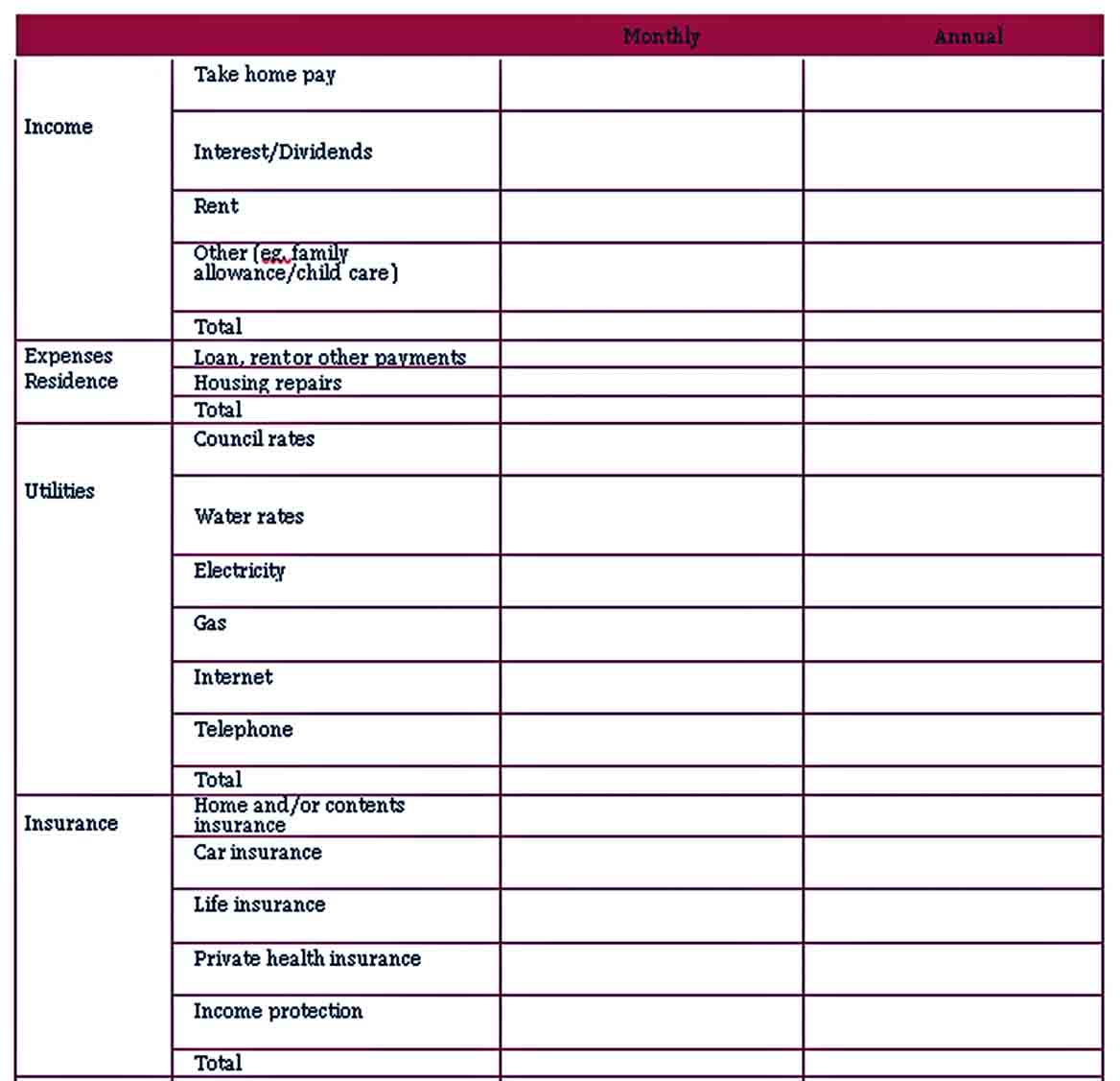 You can use this simple planner for the monthly budget by downloading the file in many kinds of file formats including Google Docs, Google Sheets, Excel, Word, Pages, and editable PDF. This means that you can use the planner as a ready-made planner to use instantly and the editable version if you want to suit the plans with your own.
Monthly Household Budget Planner Template
If you want to have a clear picture of what to expense in a month, this monthly household budget planner template is good to adopt. This planner template offers multiple rows and columns where you can insert all the data dealing with the budget plan. Due to the multiple rows and columns along the plans listed, you will have such a complete plan for your budgeting system.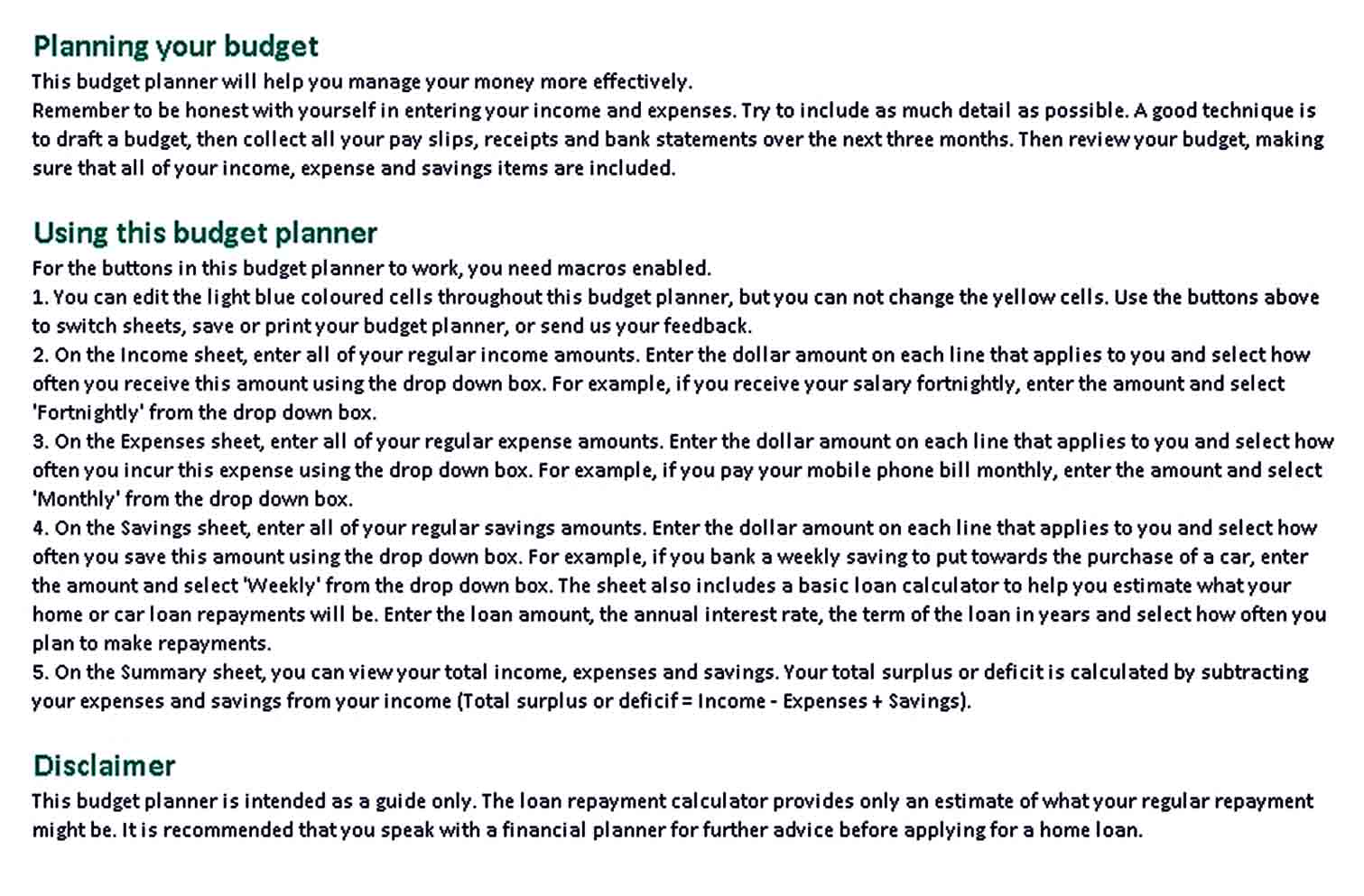 However, if you want to use this planner template, you can only download the file in Xls and Xlsx with 56.8KB size.
Monthly Fair Trading Budget Planner
The monthly fair trading budget planner comes with the purpose set up to help you list down the plan and manage your money more effectively and efficiently. It includes all the details about the basic and additional expenses. The customization feature allows you to make any change to fit your needs.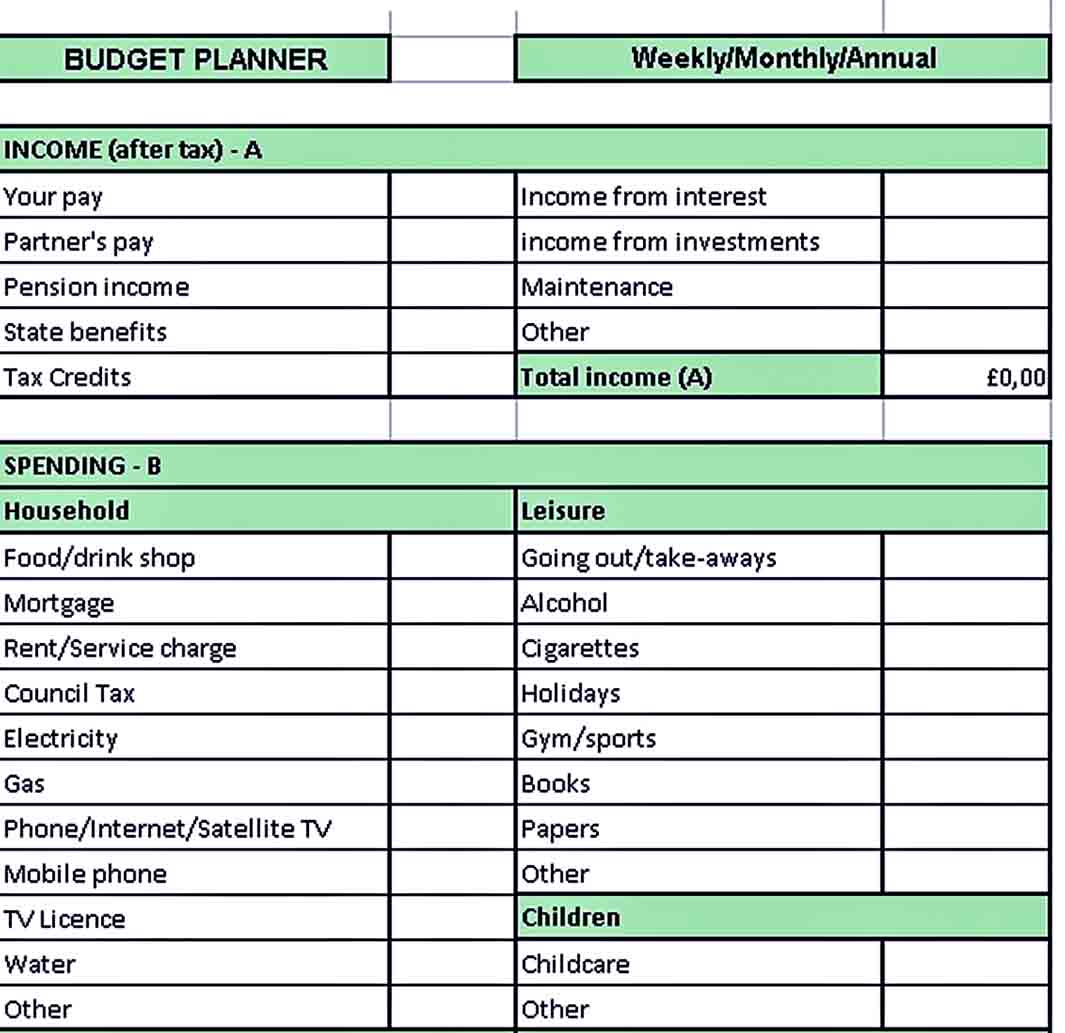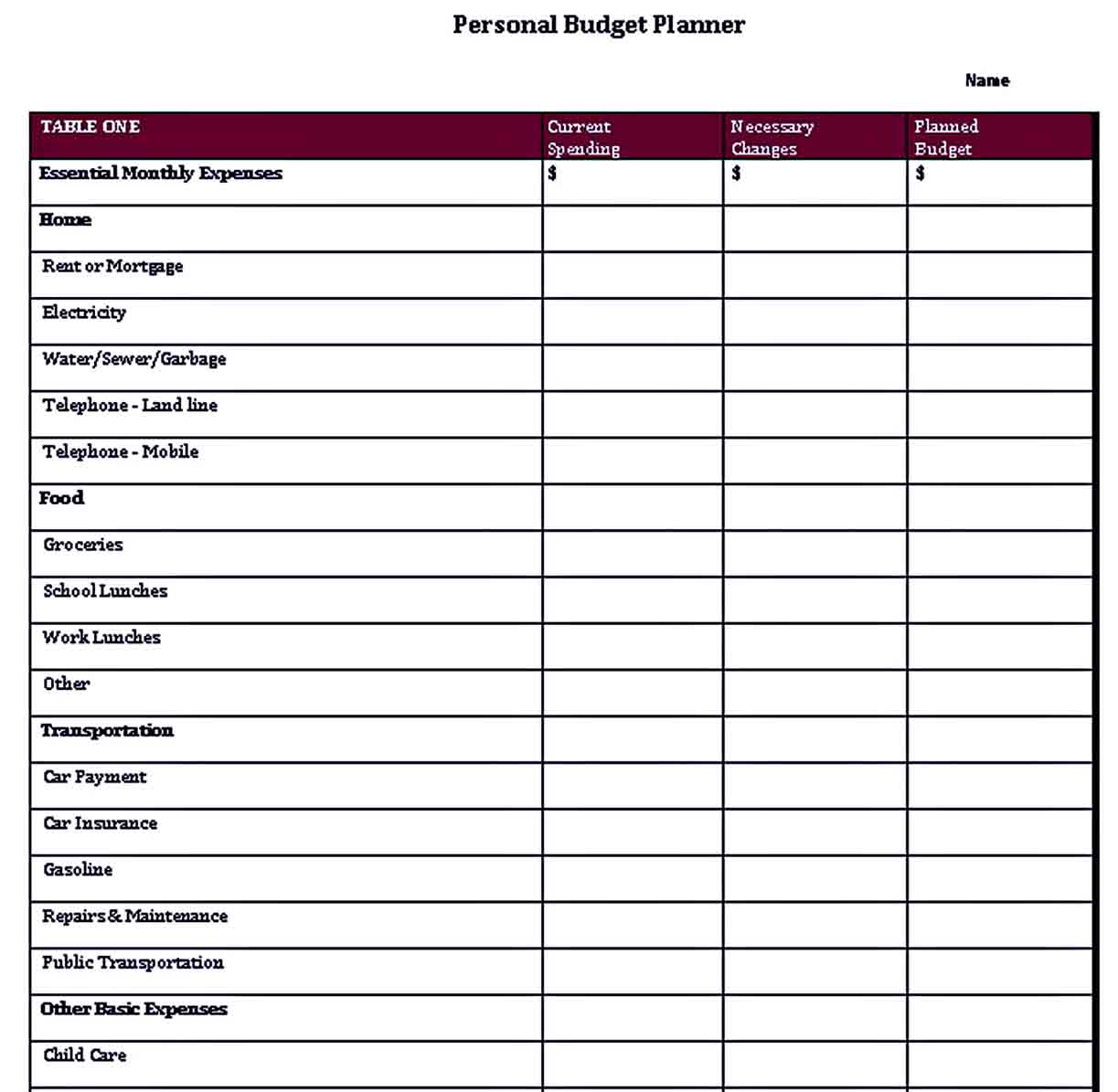 This budget planner is now available to download in Xls and Xlsx file format. See also another monthly budget planner to download and get inspired.
Similar Posts: