How to Build an Outstanding Service Data Sheet
To be simply put, the marketing service business is not that easy since the product you are offering is intangible. How should you convince a person to invest their money in something that cannot be seen or feel? A good service business must own the values to offer. If you want to whack the doubt inside your potential customers to use your service, your marketing must be on point and effectively working. Marketing tools, such as service datasheets are useful, but how to make it outstanding? Here are some tips for you.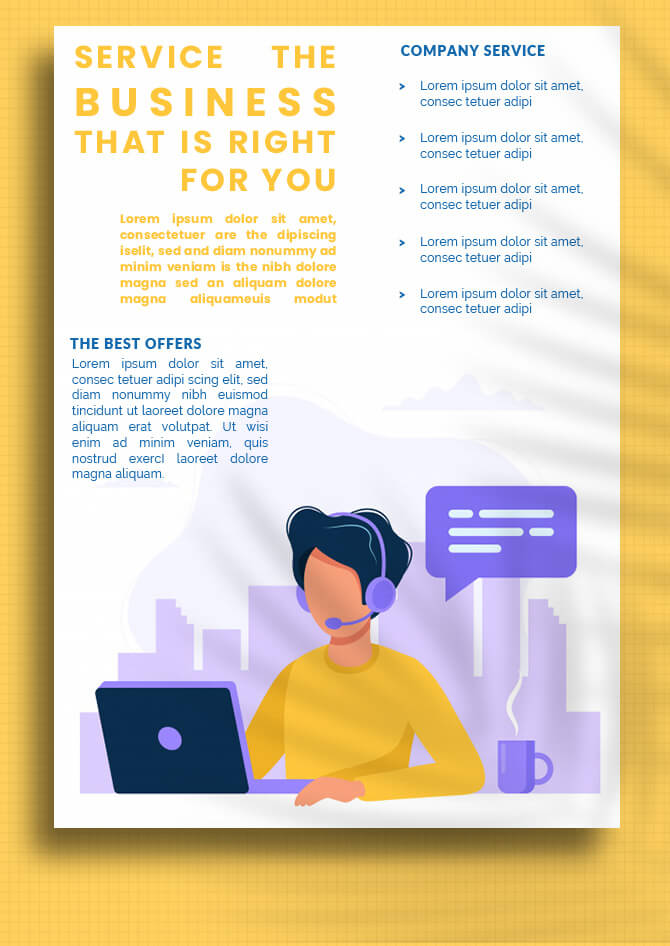 Things to Put in Your Service Data Sheet
As a form of introducing service business to the public, your service data sheet should have at least these things.
A brief explanation about your service business
Tell your audiences what kind of services that your company provides.
Product explanation
What kind of services do you offer? Here, you can also add a tidbit explanation about the service. If you decide to show the price in this datasheet, you can put it too here.
Contact information
Without this, your data-sheet is not going to acquire any customers. This is essential because people may decide to use your business after reading through the datasheet.
Service Data Sheet Essentials
Keep it short
The datasheet is made quite short. It is better not to make it wordy. Keeping it short, effective, and valuable might make your brand different, in a good way.
Showcase the client's testimonials
Did your previous clients say good things about your business? Feedbacks are good saviors to boost up your customers' trust. New clients will be convinced that your service business is reliable and not to doubt.
Present your strong sides
What makes your service business different from the competitors? List it up and you should consider this to be put on the beginning to attract customers.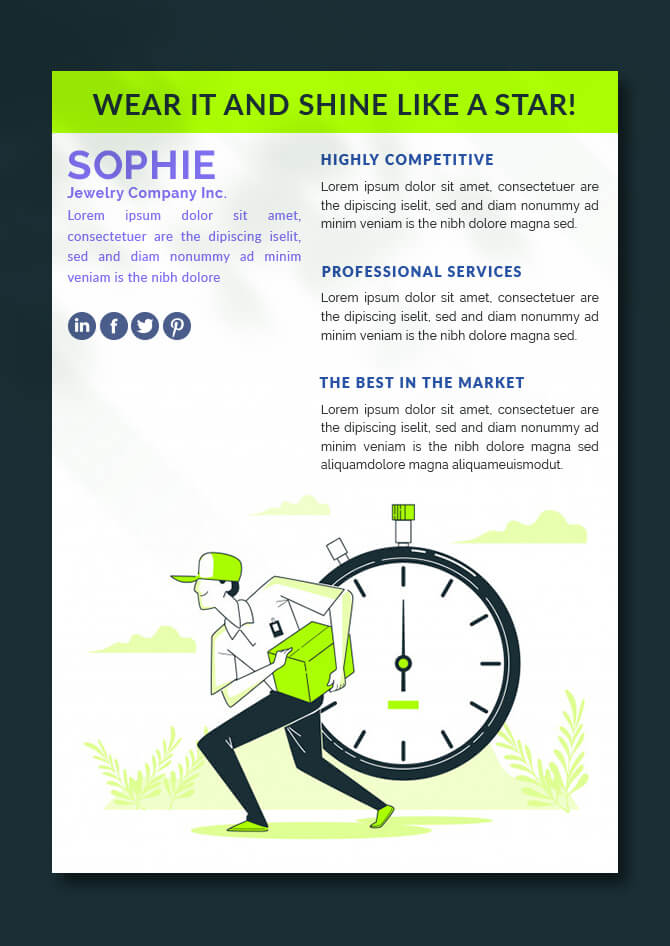 Service Data Sheet Designs
Talking about designs, there is actually no clear baseline to say one design is bad. Although it may be subjective, good design for the service data sheet is easy to create. Consider these tips below.
Think about target audiences
By knowing who your targets are, you can adapt the design and make it suitable for them. For instance, if you are running a baby spa, rustic floral or lacy ornaments can be felt misplaced, as it is usually found in wedding services posters or flyers.
Attract customers with representing pictures
There will be no trust in your services if you use toy duck pictures for the wedding party services datasheet. Again, think about your audience.
Colors, font, and decorative ornaments
While colors and fonts are somehow compulsory to be concerned about, the decoration can be skipped while making a data sheet. However, if you decide to use decoration, make sure not to overuse it which may disturb audiences while reading the information. You should choose the proper colors and fonts to avoid confusion.
Service Data Sheet PSD Formats
You can also download the service data sheet template to make data sheets way easier. The template format is PSD, and it can be edited by using a specific image editor. You don't have to delve into confusion anymore.