Thanking Your Donors with the Charity Letterhead
As a member of the chief of the charity organization, you must need some donors or benefactors to do the charitable work. Since you started the noble organization, you respond to the calling for serving people in need. After you have gathered the people who have the same mission as you, you need to search for other noble people to help with the funding. They are called donors or benefactors. To communicate with any potential donors, you need the organization letter. It means you must have your organization letterhead as well. Now, you don't have to worry about how to design the charity letterhead. In this article, you will get the answer to this question since some guidelines and templates are provided for letterhead design.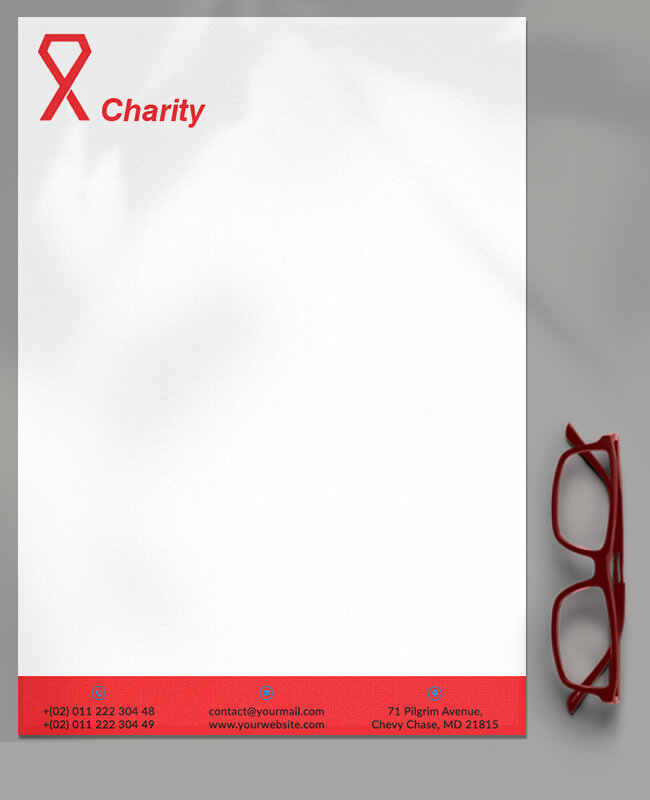 Reasons for Having Charity Letterhead
There are two main reasons to have your charity letterhead.
Gives Your Contact Details
Contact details in your letterhead are not only for business or company, but a charity organization also needs to include the contact information as well. By giving your organization address, phone number, fax number, email address, or website, you will convince the potential donors or benefactors that you are reachable.
Shows Your Worthiness
By sending the letter and having organization letterhead, donors, or benefactors are being respected. The letterhead also shows the worthiness of your charity organization, so the donors will be driven to donate their money willingly.
Design Guidelines of PSD Charity Letterhead
Here are some guidelines in designing the PSD charity organization letterhead.
Appealing Colors
Colors are essential in representing the organization's brand. You need to think of the color selection that matches your organization's identity and mission. At all times, color must be used selectively to emphasize the company name.
Typography
Typography or type features are also crucial in creating your organization letterhead. It is suggested to use no more than two fonts for your letterhead to convey professionalism and consistency.
Geometric Shapes
Geometric shapes create a unique style for your letterhead design. Besides being eye-catching, geometrical shapes give a special impression to the benefactors.
Review
You may ask your fellow members' feedback before finally printing out the final letterhead. It is okay to print the letterhead beforehand and carefully review the colors, logo, and contact details.
Design Templates of PSD Charity Letterhead
You can communicate effectively with your professional letters. Therefore, you need to check out the design templates of the charity letterhead. The templates are provided with an editable layout. They are not only beautifully-designed but also easy to customize. Don't forget to download them and save them in PSD format. You will get the best result to proudly show it to your fellow members.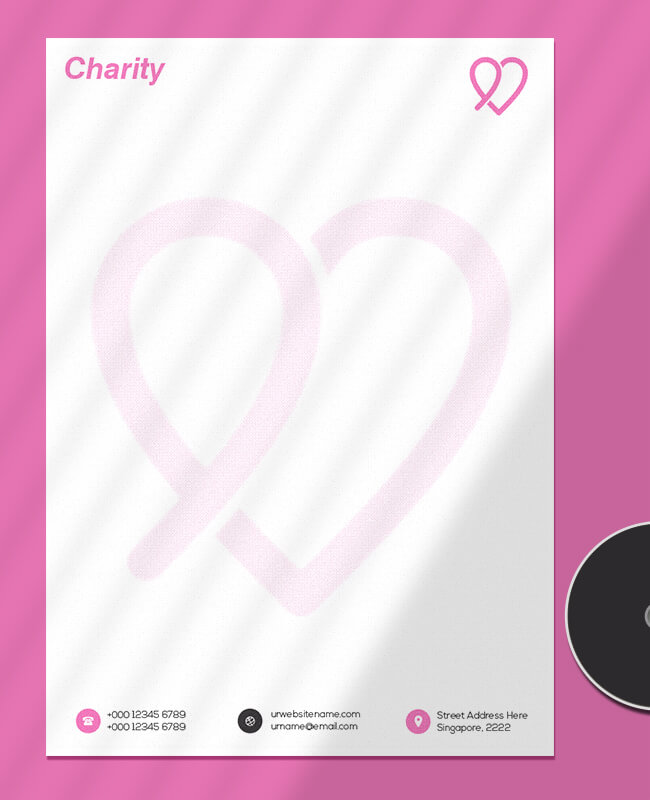 Samples of PSD Charity Letterhead
Start creating your noble letterhead by choosing free samples of charity letterhead. You can customize the colors and text of these samples easily. Besides being available in PSD format, they are easily editable and printable. Don't worry about the resolution since they are designed with a 300 dpi resolution. Impress your donors or benefactors now with the appealing letterhead.