Free Detective Letterhead Designs and Examples
A detective letterhead is important to make as it shows professionalism. A private detective is hired here and there by numerous people to do certain cases, such as a missing person, legal cases, and even murders. If you work in this field, too and you are a private eye, you need to make the letters coming from your desk to look professional. Do it by adding these letterheads down below.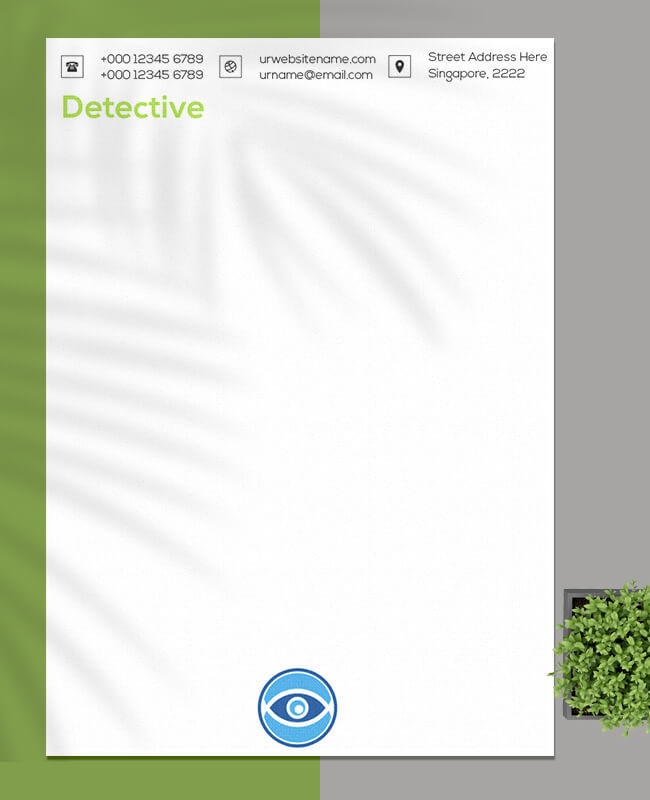 What to Write on Detective Letterhead?
As a detective is serious work, you need to do everything clean and flawless. Let's start by figuring out what things you should add to your letterhead. Here are the full explanations about what to write on the detective letterhead to make the letter looks better. Read this explanation carefully and you will be able to get the benefits later on.
Company Name
Some detectives work in a company as some works on their very own. Write the name of the company or agency, or your name, on the letterhead. People will notice straight away that you can provide the detective works for them. Anytime they need help, they will contact you as they know you can do things for them.
Service and Contact
There is a broad range of services that a detective can do. You need to make them look specific. Write the service list and the things that you can offer on the letterhead. It should give clues to people about the things that they can get from you. Do not forget to add the contact numbers, too, to bring more people to you.
Magnifying Glass Detective Letterhead Design
Detective is always associated with a magnifying glass. It is a bit of stereotyping but when people see a magnifying glass icon on a letter, they will know straight away that the letter is coming from a detective. The design of the detective letterhead with a magnifying glass can be seen right here. It is free to download, too.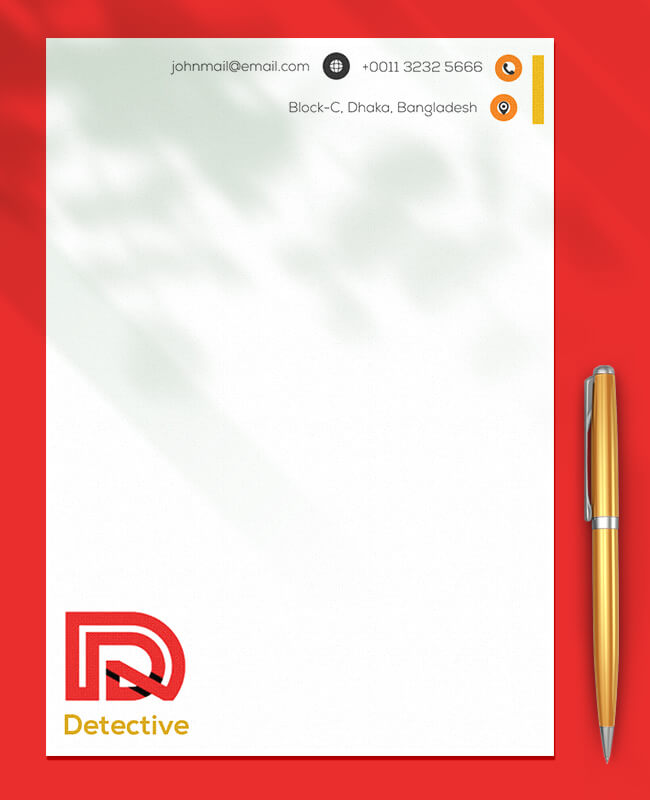 Fingerprint Detective Letterhead Design
A detective works with a lot of things, including fingerprints. It is like the icon of the field. That is why you won't find it unusual to see fingerprint as the design of the letterhead. The example is the one over here. Take a good look at them and you will see that a simple fingerprint design can be turned into a whole theme for the letterhead.
Police Line Detective Letterhead PSD Design
A police line is related so heavily to detective works, especially those who work with murder and missing person cases. The crime scene looks can be turned into a great letterhead. You can take a look and get inspired by the PSD letterhead template. It looks professional and simple, too. The yellow bold color of the police line provides great contrast, too, on the design.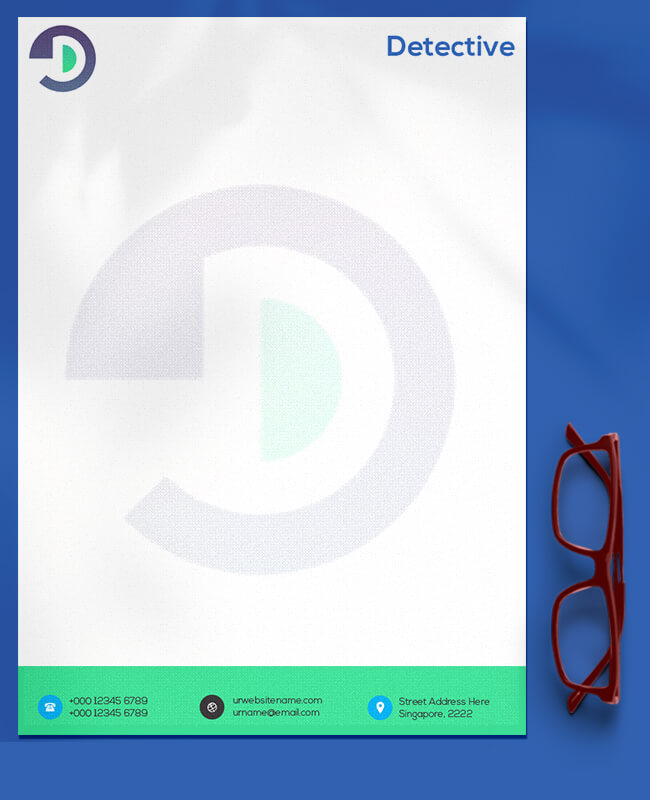 Those are some PSD templates you can use. Whenever you need to make a detective letterhead, all you have to do is using some of those templates to do the job. As they are for free, get them right now.