Best Dog Certificate Templates with Various Designs and Layouts to Choose From
If you want to have a creative-looking certificate for your dog instead of the monotonous ones, these dog certificate templates might be helpful for you. There are plenty of certificate types such as birth, adoption, training, health, etc. They are available in PSD format for free, with editable beautiful design and printable features.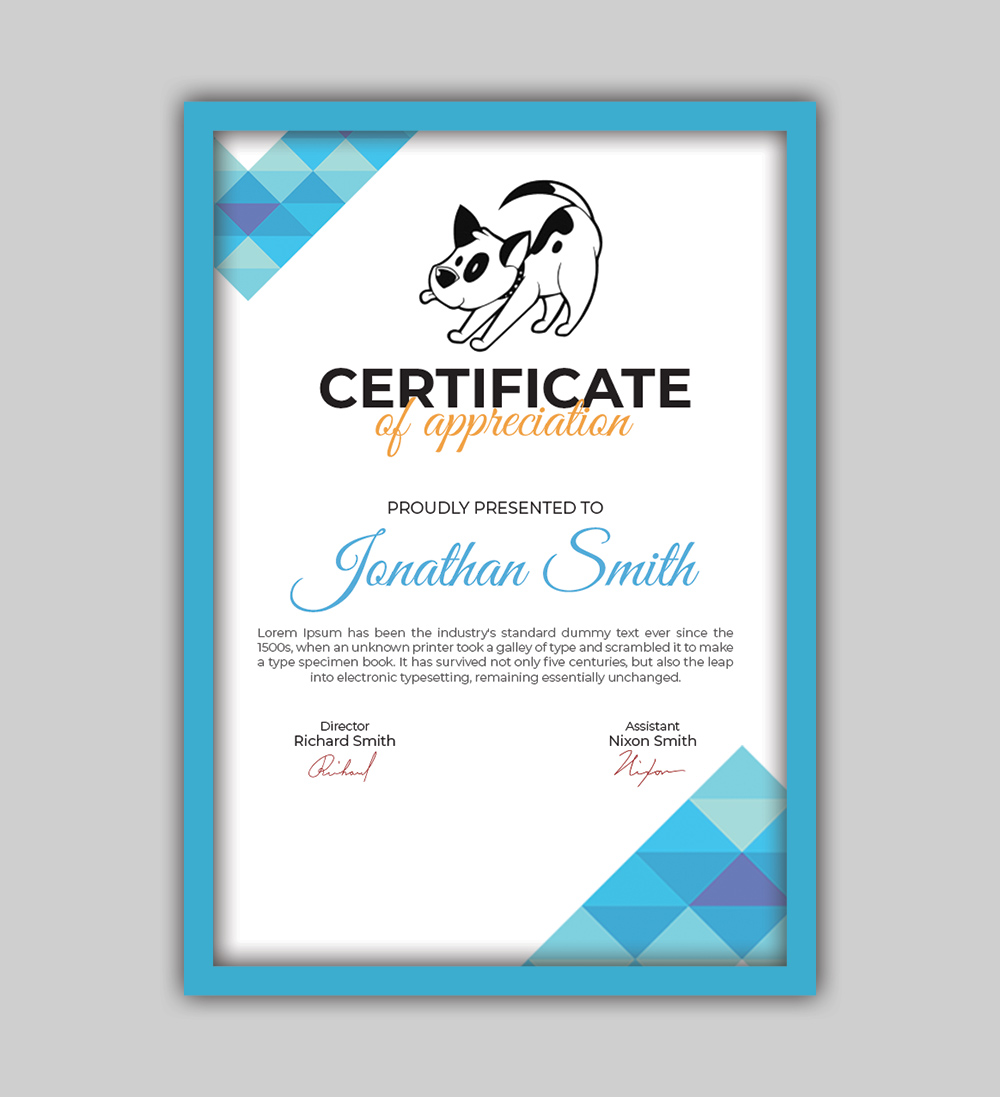 Dog Certificate Templates
Dog certificate is a document that granted to a domesticated or pet dog for certain matters that makes them special. There are many types of this certificate such as a birth certificate for a newborn puppy, health certificate that warrants dog's wellbeing, adoption certificate to acknowledge adoption process, vaccination certificate to certifies that the dog is indeed has been vaccinated, and many more.
Dog Certificate PSD
As has been stated above, you can find many kinds of certification regarding a dog. Here are the detailed explanations of some of them:
Pedigree certificate
Pedigree is a document that portrays the family tree of a dog – it is especially common for purebred ones. It depicts the four or more generations down the bloodline of the dogs with their registered names. It may include the titles that the dogs have achieved, their honors, or physical description. If you own a purebred dog, it is necessary to know their pedigree to appreciate the works that have been put into raising them.
Health certificate
If you are going or traveling across the state or country and taking your pet with you, it might be required to provide a health certificate document for a pet. This type of certificate is often required by USDA for international travel. It must be approved by an accredited vet, and can only be given after examining to ensure your dog is free from infectious diseases and checked all the requirements for the receiving state or country.
Service certificate
This certificate helps to eliminate the issue when you are traveling with a service dog. Service pets or service animals are the ones that trained to perform benefitting tasks for a person with a disability such as full or partial deafness, mobility issue, epilepsy, allergy alert, or other general medical problems. By having the service certification, the animal will be exempted from common policies of "No Pets Allowed" in public places like malls, restaurants, taxis, buses, cruises, airlines, stores, etc.
Dog Certificate Designs
Each component of a dog certificate matters, that's why it is necessary to find one which designed well. Even though there is no limitation on the elements of the design, it is better to choose one that looks harmonious and consistent. Pay attention to the layout, color schemes, font styles, graphics, and others. Make sure you also put accurate information about your dogs, such as names, birth dates, and other details.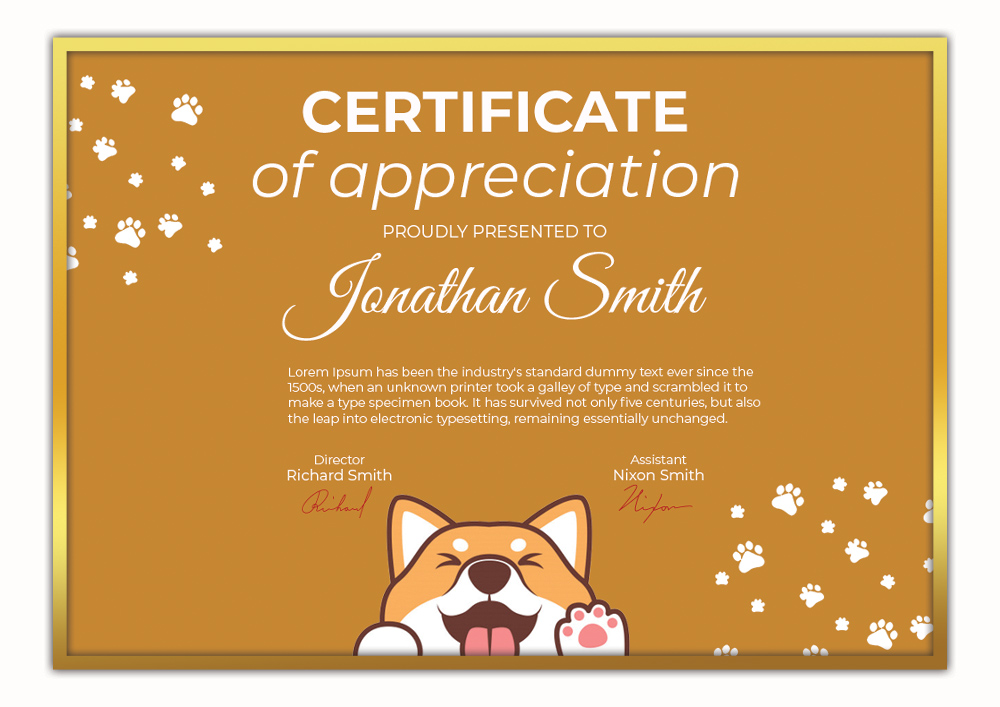 Free Dog Certificate PSD Templates
Explore various designs and formats of dog certificate templates here on this page to find you a high-quality, professional-looking, and well-crafted document. They are available in PSD formats and can be downloaded for free to help you create a proper self-certificate for your pets.