Free Customizable PSD Templates of Fashion Store Poster
If you need a great-looking poster to promote fashion stores, these templates with ready to use graphic designs. Download the professional-looking fashion store poster with easily editable artwork, photos, layouts, which can reflect the luxury and stylishness of your store. Explore the templates gallery on this page to find the perfect poster design of your choice.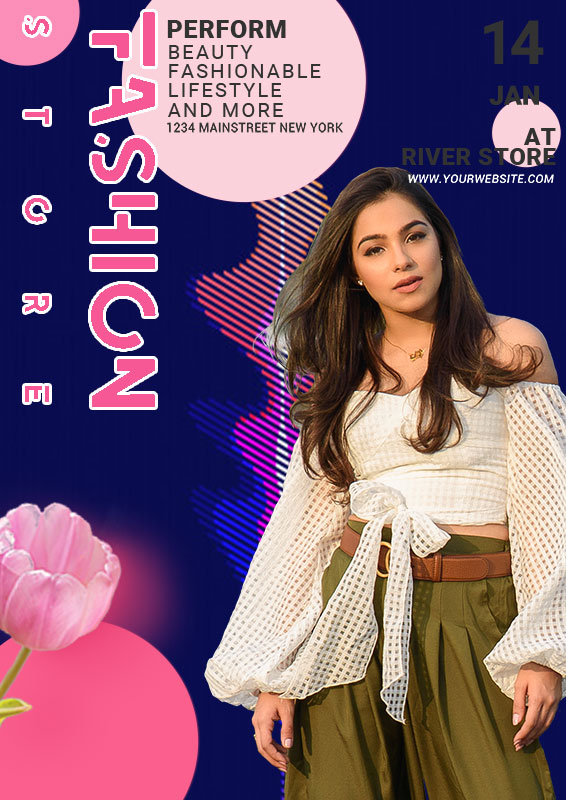 Fashion Store Poster PSD
These fashion store poster PSD templates are available in highly customizable and printable format. You can customize them with your own Photoshop software by decorating the layout, adding photos, editing the illustration that will match the best with the brand of your store. You can choose any trendy poster with a fashion theme from the category. Experiment with various sizes and designs to create suitable combinations and add an even more stylish look to the design.
Fashion Store Poster Templates
Here are some tips to help you form the best poster for your store:
Make sure it is easily readable even from a distance
The purpose of creating a poster is to create recognition of a particular matter and expose it to
Put emphasize on the contrast
To grab the readers' attention just by one glance, consider creating a design with high contrast between each of the elements. Do not hesitate to leave the monotone color palette behind and instead choose to go with bold ones. Try different typefaces that create a distinctive look of the different sections such as heading, sub-heading, and body text.
Think about the location to determine the size
Knowing where you will put up the poster make it easy for you to choose the ideal size. Visual contrast is important as well. If you were to put the poster against a white wall, it is probably the best to use contrasting colors that will not blend with the background lot of people. Therefore, it is essential to make the poster catch the readers' attention and make them able to read from distance conveniently.
nd environment color.
Decide the focus of the poster
A poster usually has a single item that serves as a focus, such as an illustration or a photo. When you are designing one, consider combining a catchy focus point and typography to provide some context. Be careful about the combination because they need to have enough contrast, but looks harmonious enough.
Online Fashion Store Poster
Considering how effective and powerful digital marketing can be these days, the layout of these fashion store poster templates is designed to be versatile for printable and online platform purposes. The PSD format offers you plenty of flexibility so there are various ways you can tweak the design here and there, to match with your promotion purpose and attract more attention to your fashion business.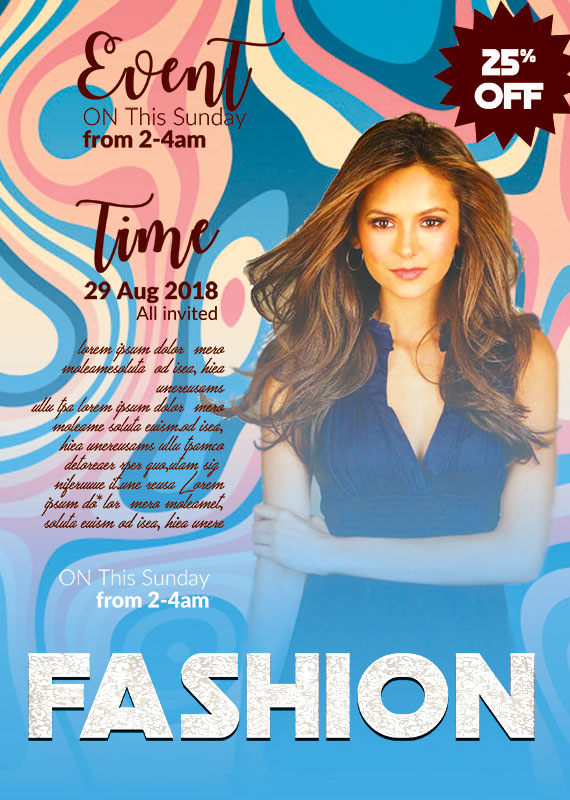 Free Fashion Store Poster
Download the PSD templates of the fashion store poster to customize and use it, all for free. There is a wide range of design choices to choose from. You can edit the templates using Adobe Photoshop software and print it to promote your business and boost the sale.