Designing Summer School Poster for International Student Events
Summer school is an academic program organized by campus or university. This program is held for international students in the summer just in a short span of one to eight weeks. There is no compulsion to attend this class because this event is just an optional program. You might be confused about how to get information about this event. Take it easy as you can search for it on the internet, and you will find lots of summer school poster templates there.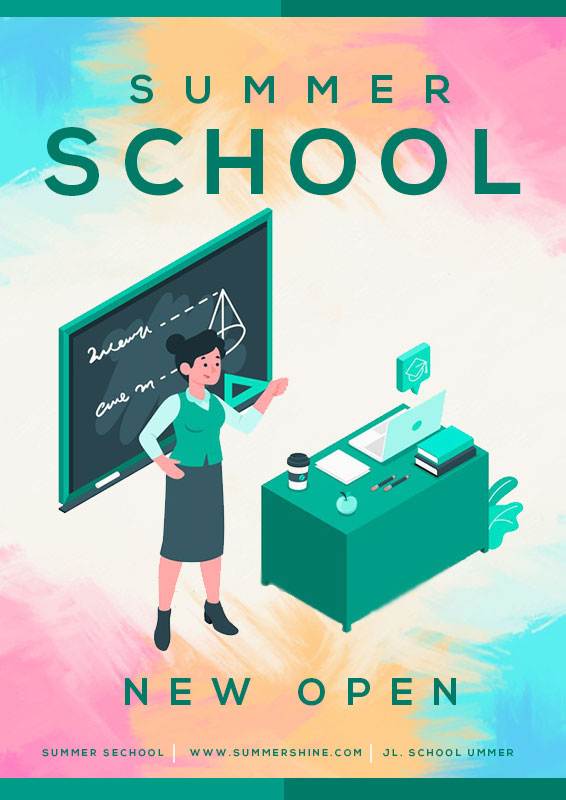 Posters are not only applied to the printed media, but they are also distributed in digital form. No exception for summer school events, media information like posters is very easy to find on the internet. Even if you now work in an educational institution, you might be given the task of making a summer school poster. Then how to make it?
Awesome Summer School Poster Making Tips
Design that stands out
One strategy for your poster to be the center of attention is a prominent design. You can add photos or illustrations with contrast colors to the background, so your posters are not boring. Especially for the Summer School event, use a bright blend of colors in the poster theme to match the summer atmosphere.
Consider a legible font from a distance
Use a big and bold font on the poster title to make it easy for the audience to read. The content of the poster will contain important information that must be conveyed. For the information part, use a medium font size that can still be read from a distance.
Clear and concise Information
Don't be wordy in delivering messages, so the posters can work more effectively. It is better to use clear words with information, such as contact, location, price, etc.
Playing with Typography
The font is a very important element in the poster design. Even fonts can show the personality of a work project. Use your creativity to play with bolder fonts but still fit the summer theme.
Out of design rules
In some cases, you can make something unique without thinking about the rules. Since the design is related to free art, designers are free to express their imagination at work. The most important things are the aesthetic value and function.
Summer School Poster Concept
The first thing to do in making a design is to think about the concepts or ideas. To design a summer school poster, it is an excellent idea to use a warm and bright theme. You can add some elements related to summer and study, such as the sun, books, or magnifying glass.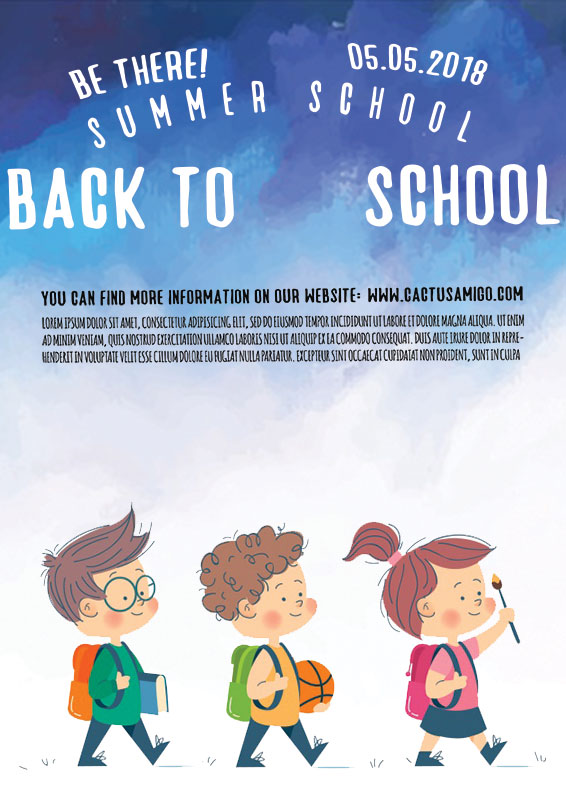 PSD Summer School Poster Template for Designer
The PSD poster template can be used to assist your work in making the poster designs. It is easy to use on the image processing application that you install on your computer. All template elements can be adjusted according to your needs.
Free PSD Summer School Poster template
You will be surprised to know that you can download the summer school poster template without paying anything. Although it is free, the template provided has good quality with high image resolution.