Best Collection of the Basic Outline Template and Format
Writing can be a hard and stressful process – this is especially true if you have no idea where to start. This is why beginning the whole writing process with an outline is important. The outline serves as a framework to present your idea and thoughts over a certain topic or subject. Using a basic outline template helps you to develop a coherent and logical structure, making the process to translate your ideas into words much easier. Once it has completed, you would have clear imagery on how to write your paper further.
Standard Basic Outline Template
Creating an outline is a good initial step in writing a paper. During establishing the outline, you can brainstorm for ideas, and ensure that your writing is well-structured, organized, and focused. A lot of writers discover that writing from an outline is easier rather than starting from scratch or a blank page. Outlining sure does seem like a long process, but the work time can be cut by using a basic outline template. Simply put your ideas inside the templates before developing them into full sentences. Even though outlining is most commonly done before the writing begins, you can create it at any point during the process.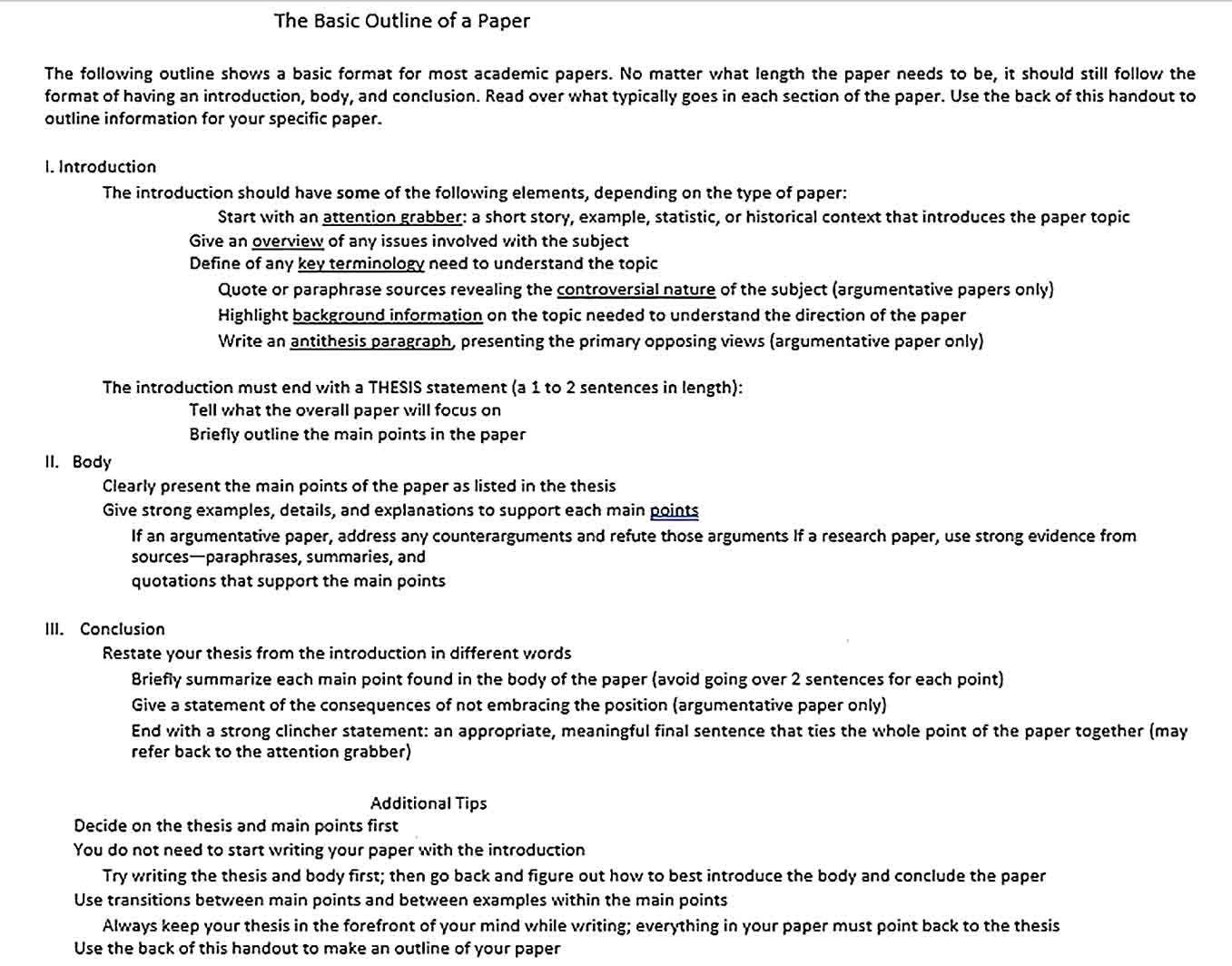 How to Use Basic Outline Template
There are four necessary steps you have to complete to develop a strong outline, which are:
Choose the topic and set purpose
If you're struggling to set an initial focus for your paper, then try to find multiple possible topics. After that, have a goal inside your mind to set guidelines and limitations of the contents you're going to put into the paper.
Make a list with points of main ideas
Create a list of essential ideas that you're planning to serve on your paper, article, or essay. It can contain arguments, resources, tips, or methods to do something.
Add supportive contents
After deciding the main points, it is time to input some relevant content to assist the idea. Expand your original ideas by adding details such as facts, examples, theories, quotes, or anecdotes.
Evaluate, review, and make changes
As writing is a process of repetition, it is necessary to continue to review and revise until it becomes the best it can be. Make sure that all of your ideas are included, as well as ensure the connections between each point are well-established.
Basic Outline Template for Writing
Despite all the benefits, if you are required to use a rigid plan to write your content then outlining first can be less useful. The basic outline template will be a powerful tool if you write draft-kind of paper, with changing the subject, to create an evolving piece of writing. Take an example from another point of view, an architect may have multiple plan sketches, to try several approaches, to adapt into adjustable changes, which are easier compared to start all over again when some things go wrong.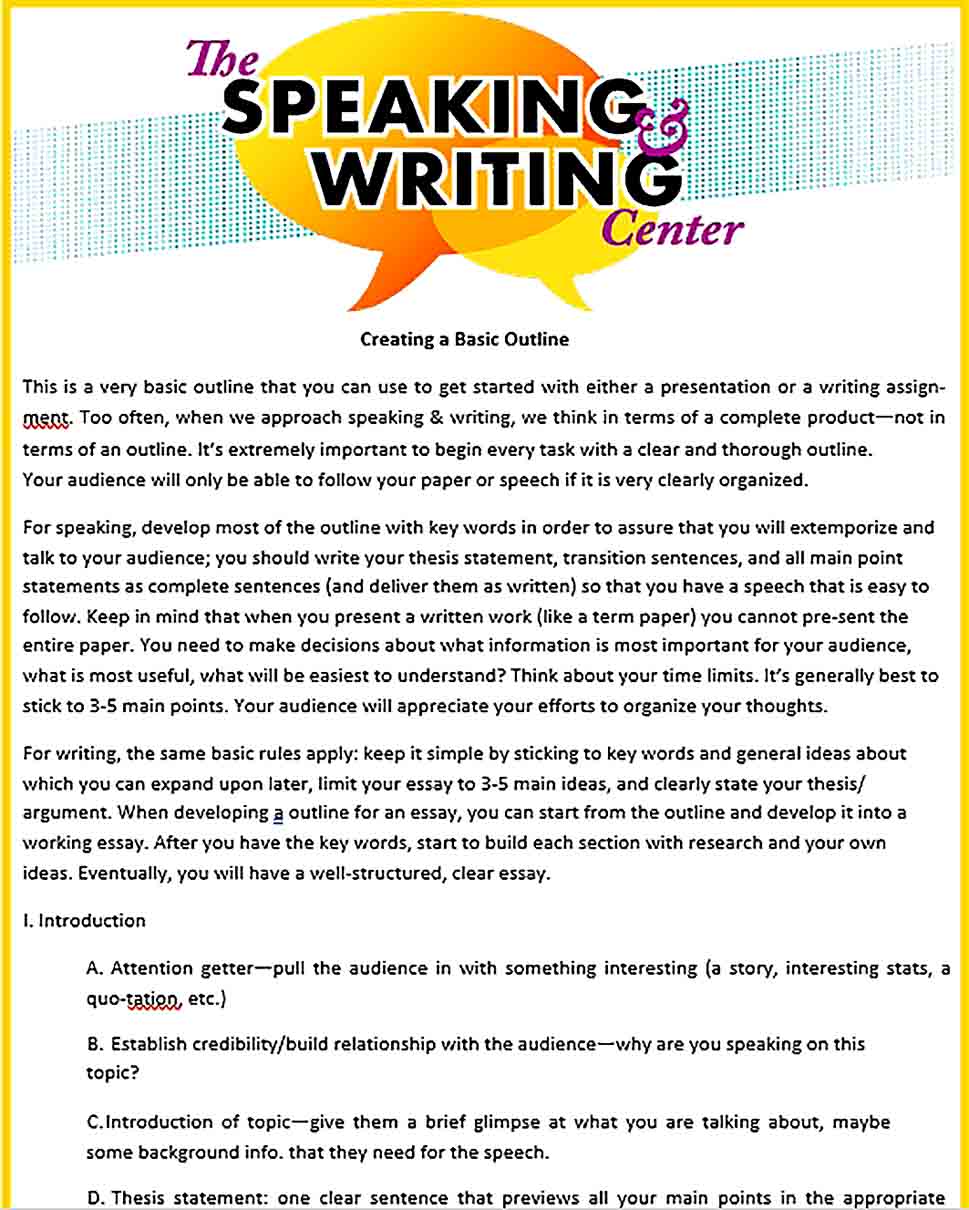 Downloadable Basic Outline Template
Get a free basic outline template to download from online here. There different types of outline that you can choose and use to practice your writing or try to create your own.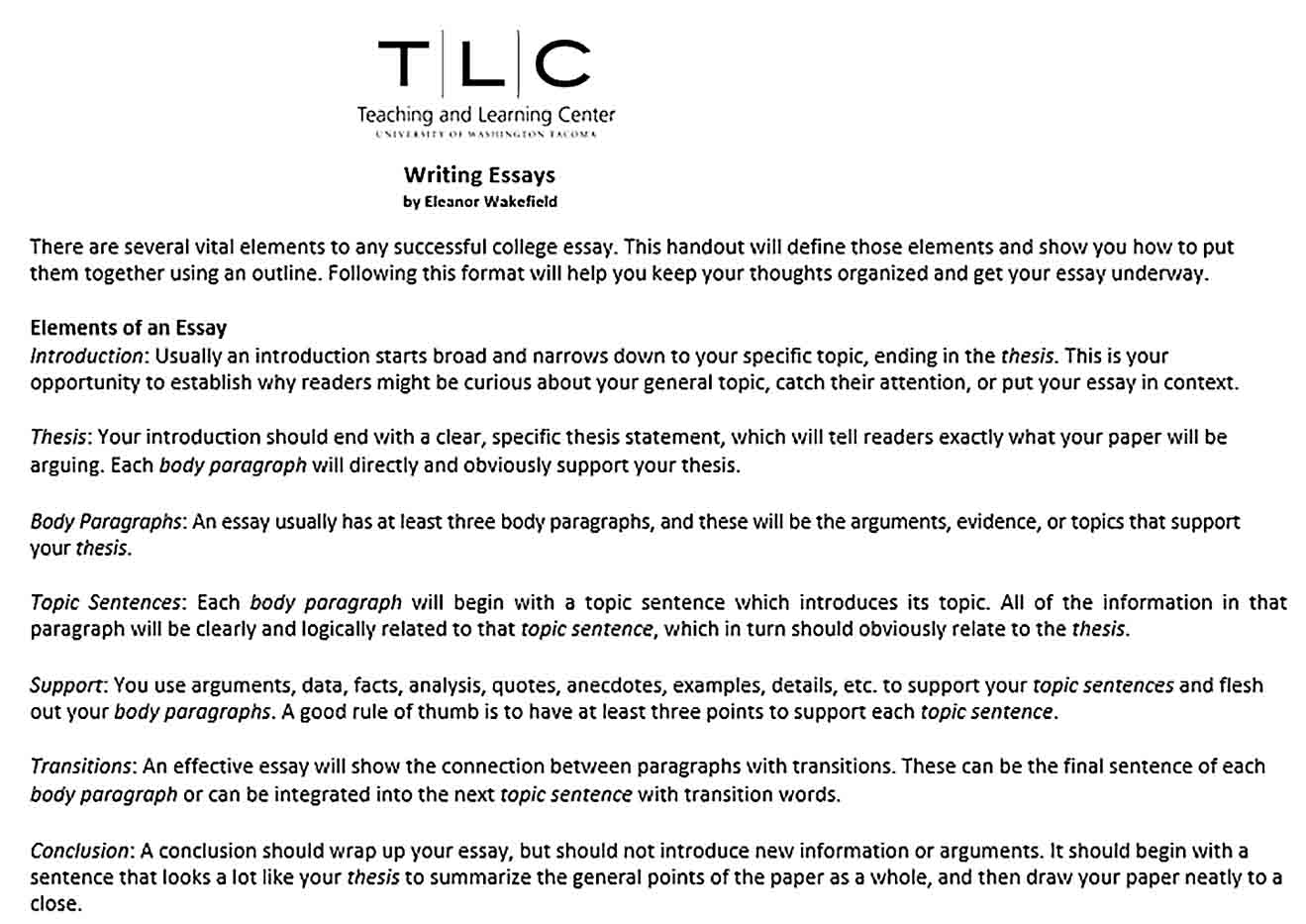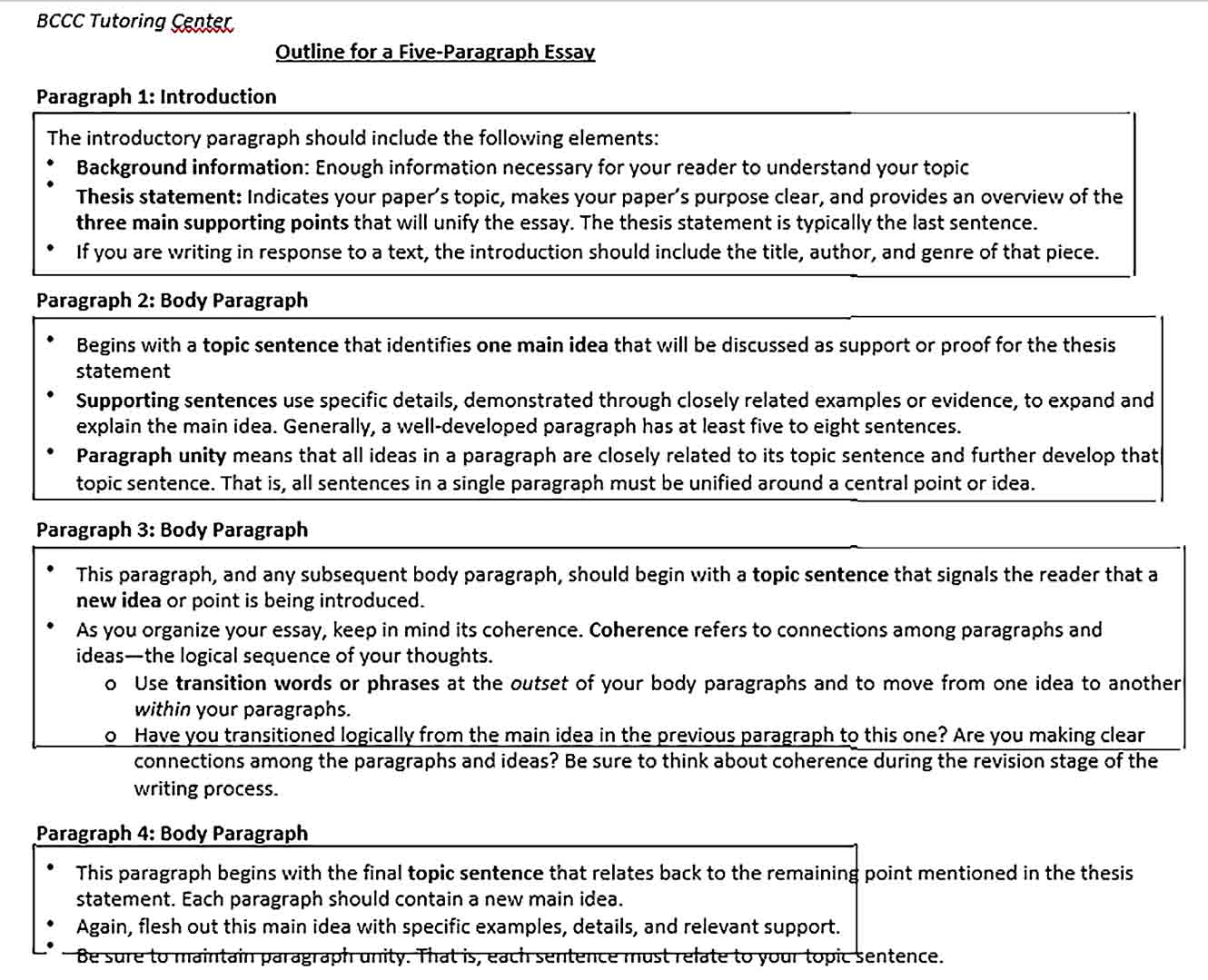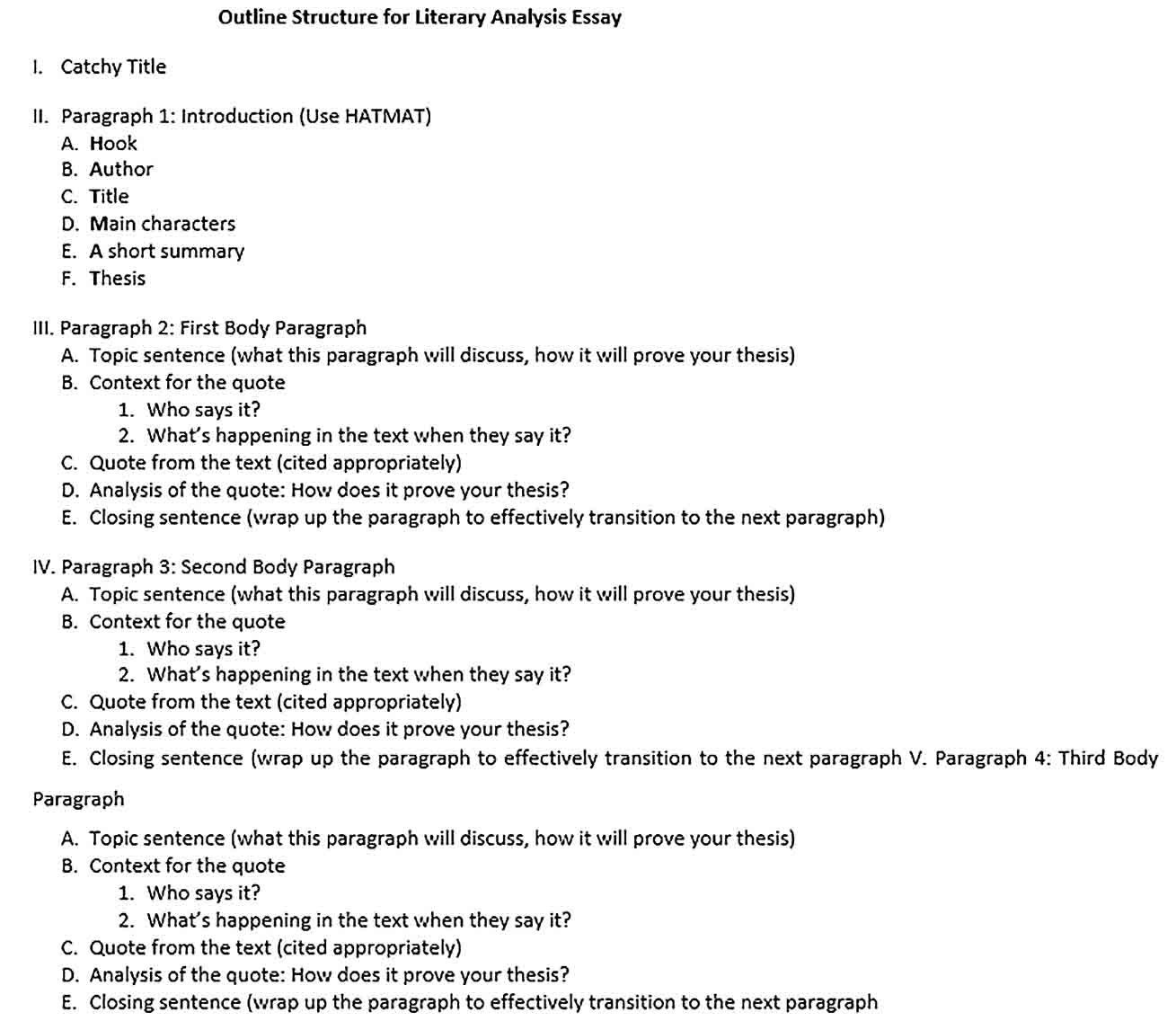 Similar Posts: