Free Highly-Customizable Character Outline Templates for Story Writers
Most great and acclaimed novelists will agree on one thing: good writing piece needs good characters to support the story. However, it is not easy to create awe-inspiring character developments. From beginning to seasoned writers, the question on how to make a good character often keeps them up at night. The solution that has been used for a long time is to use character profiles. Create a proper character profile by using the character outline templates that available on this page on any story that you're going to or currently write.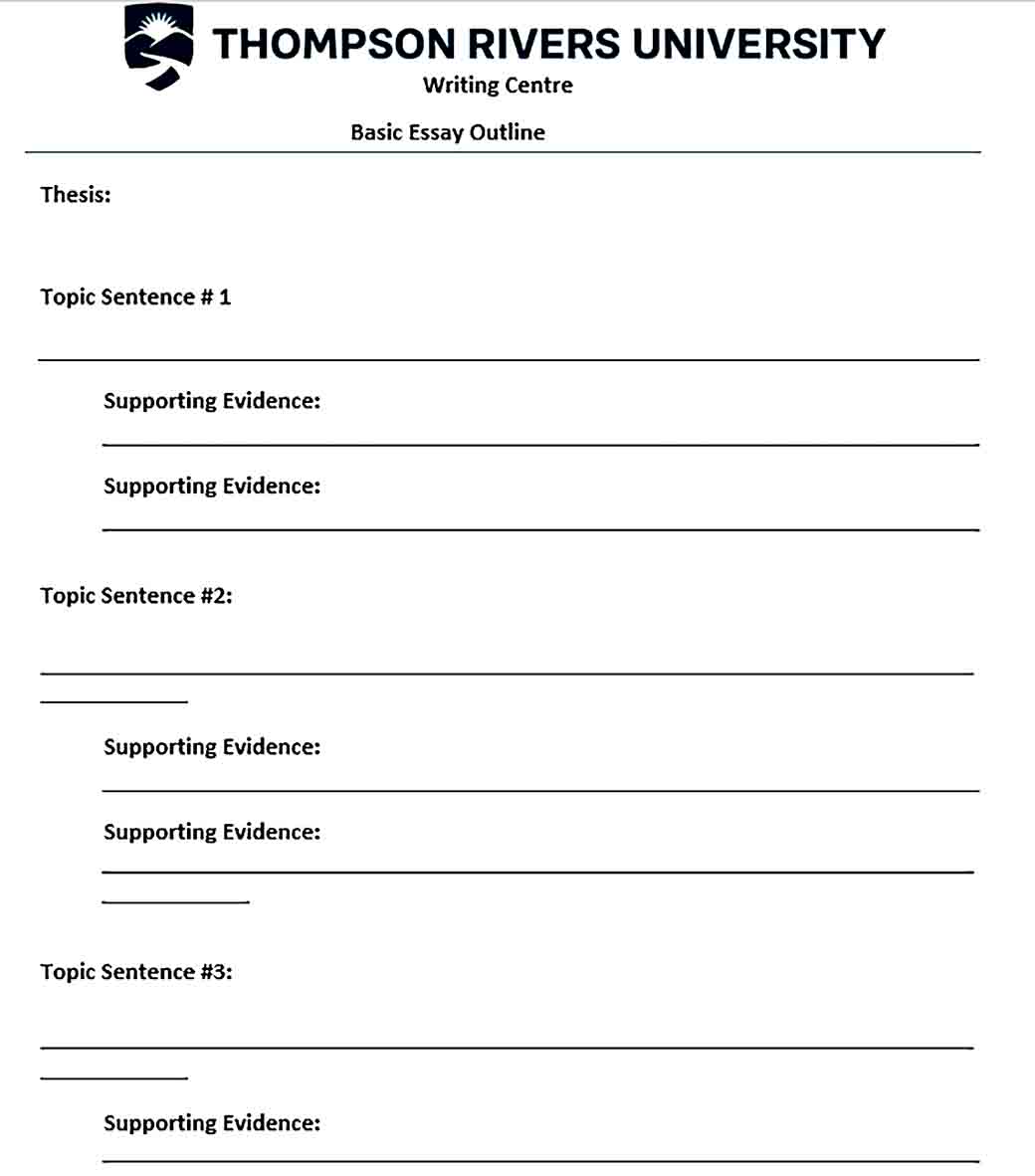 Character Outline Templates Purpose
What is the purpose of using character outline templates? You may feel like you never ended up using all that highly detailed information to put in your story, anyway. While it might be true that a writer shouldn't pack every detail of their character into their writing piece and only include the relevant ones to the story, it is still important for the authors to understand their character truly inside out.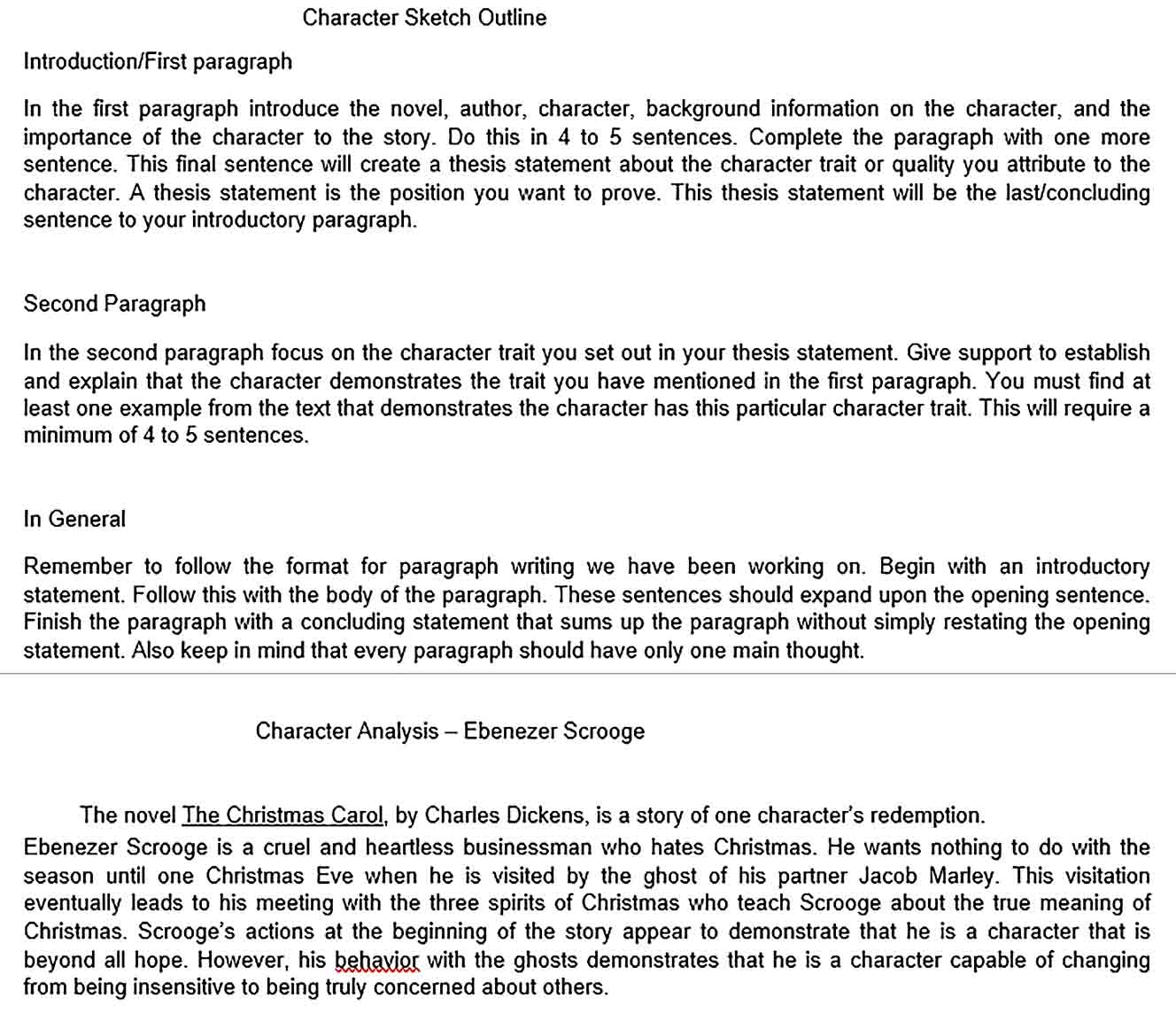 You can compare writing a depth of character on your story to the iceberg – what your readers see is only the very small fraction of what you, as the writer knows about that particular character. The rest of the information is what makes the character realistic as if they live outside the book.
Character Outline Templates Elements
Here are three key components that typically contained in the character outline sheets:
The character's outer layer
This part will cover the 'skin' part of the character. It usually involves their physical appearances in the ways they speak. From the basic things (such as their name and their age), their physical appearance (such as their hairstyle, eye colors, and body build), and their speech and communication (the way they talk, their accents, etc.)
The character's flesh
As humans do, a character is formed as the product of their environment. Here's where you have to uncover a bit deeper part of them. It includes their surroundings (people, and conditional influences around them), their pasts (hometown, childhood, education), and their relationships (family, closest friends, significant friends, enemies).
The character's core
Now you've come to the deep-down part of your character that defines them as a dynamic character by their backstory. It includes their secrets, the things they want the most, their flaws, biggest strength and weakness, and their accomplishment.
Character Outline Templates Ideas
Integrating character outline templates into your writing process help you to understand and explain what the character wants to accomplish in your story. Every other detail on the outline builds up to answer this significant question. It is essential information to the readers as it serves as the unshakable foundation for the whole piece of the story. As the writer, you can go back to read about your character's goal and motivation whenever you started to feel like straying away from your main idea.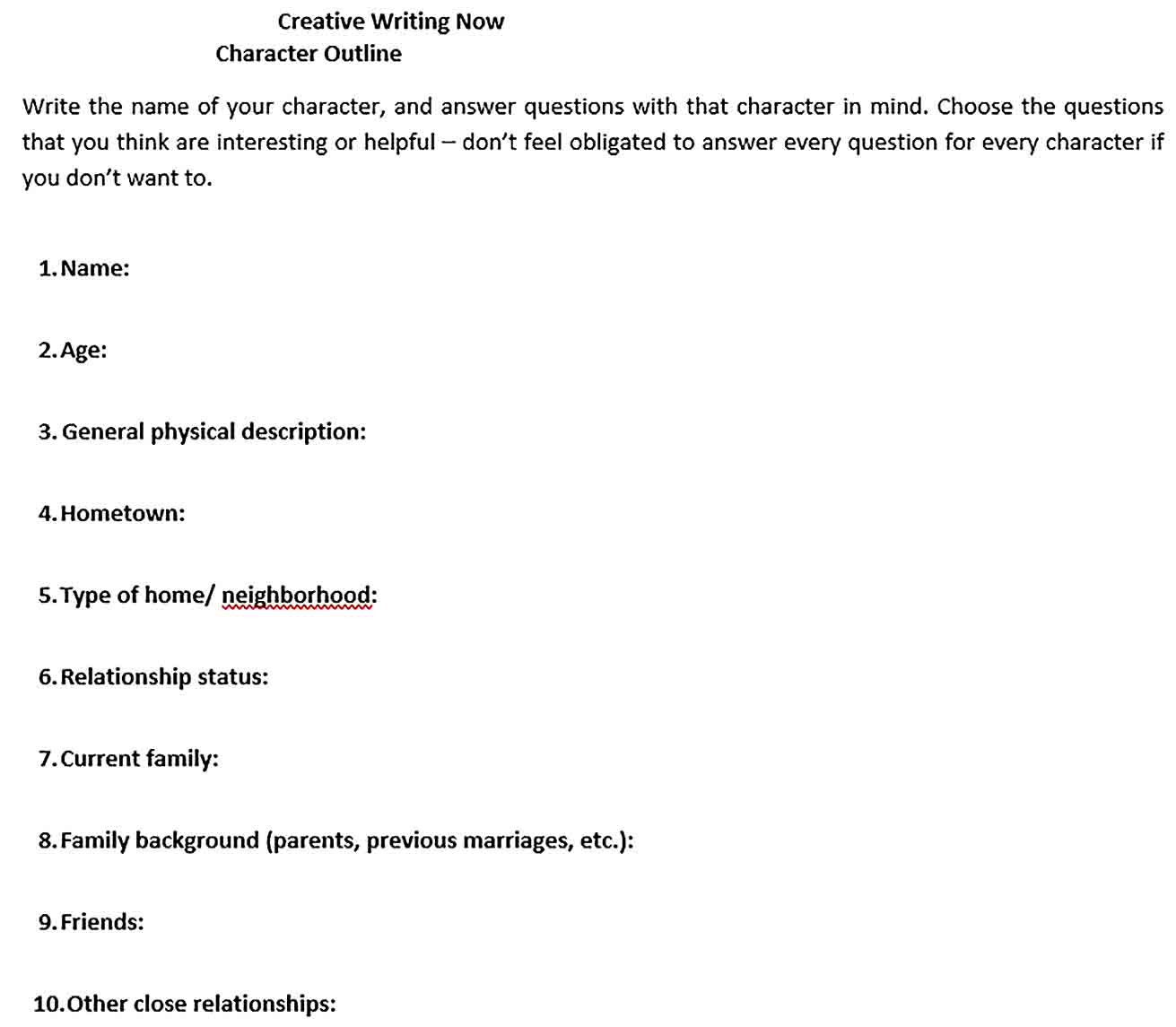 Free Character Outline Templates
The character outline templates are available to be downloaded for free. These templates are provided in several formats, so you can print it right away or edit it on your computer. Simply save the templates and start to use it to develop your character into one that worth writing about.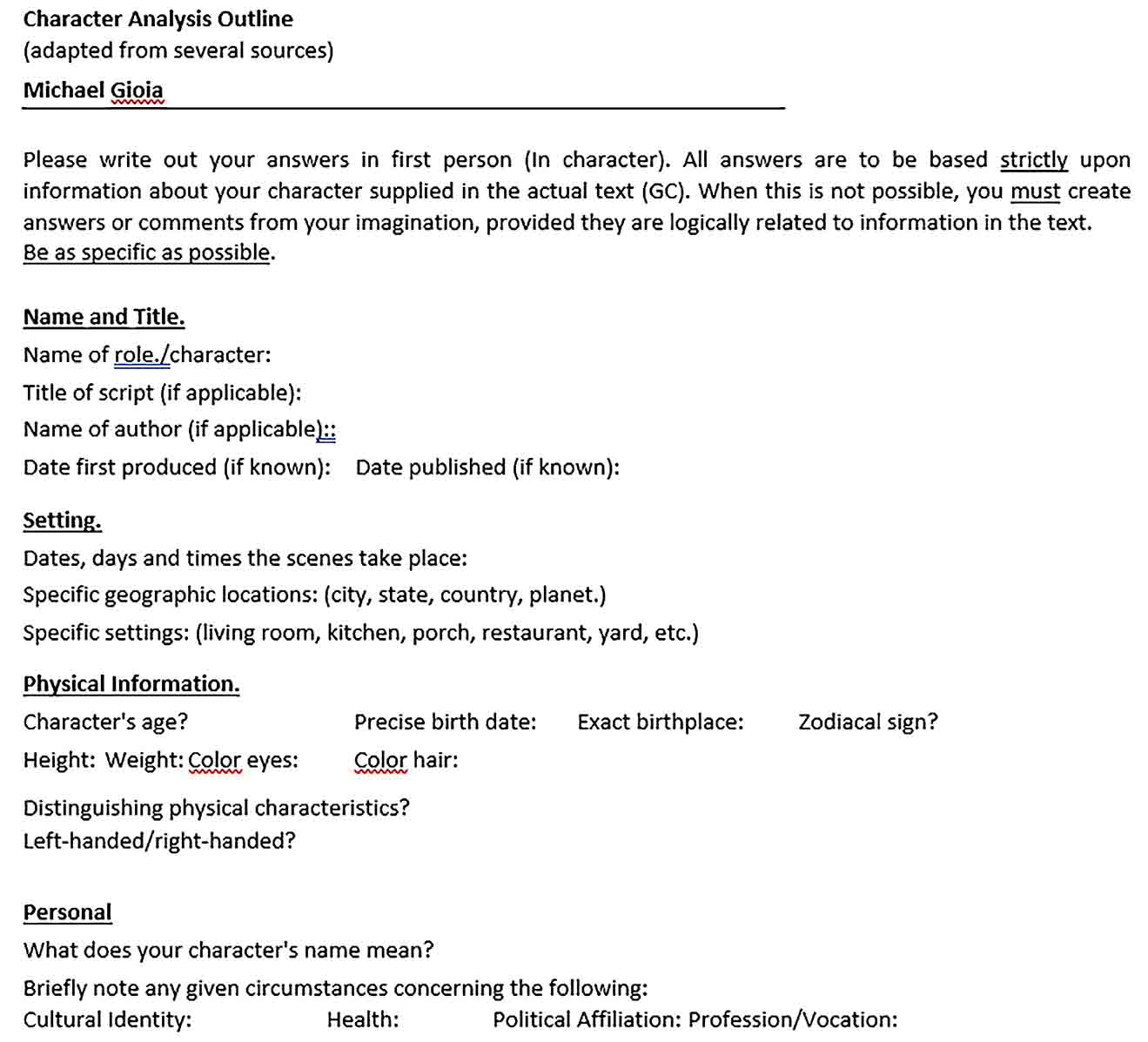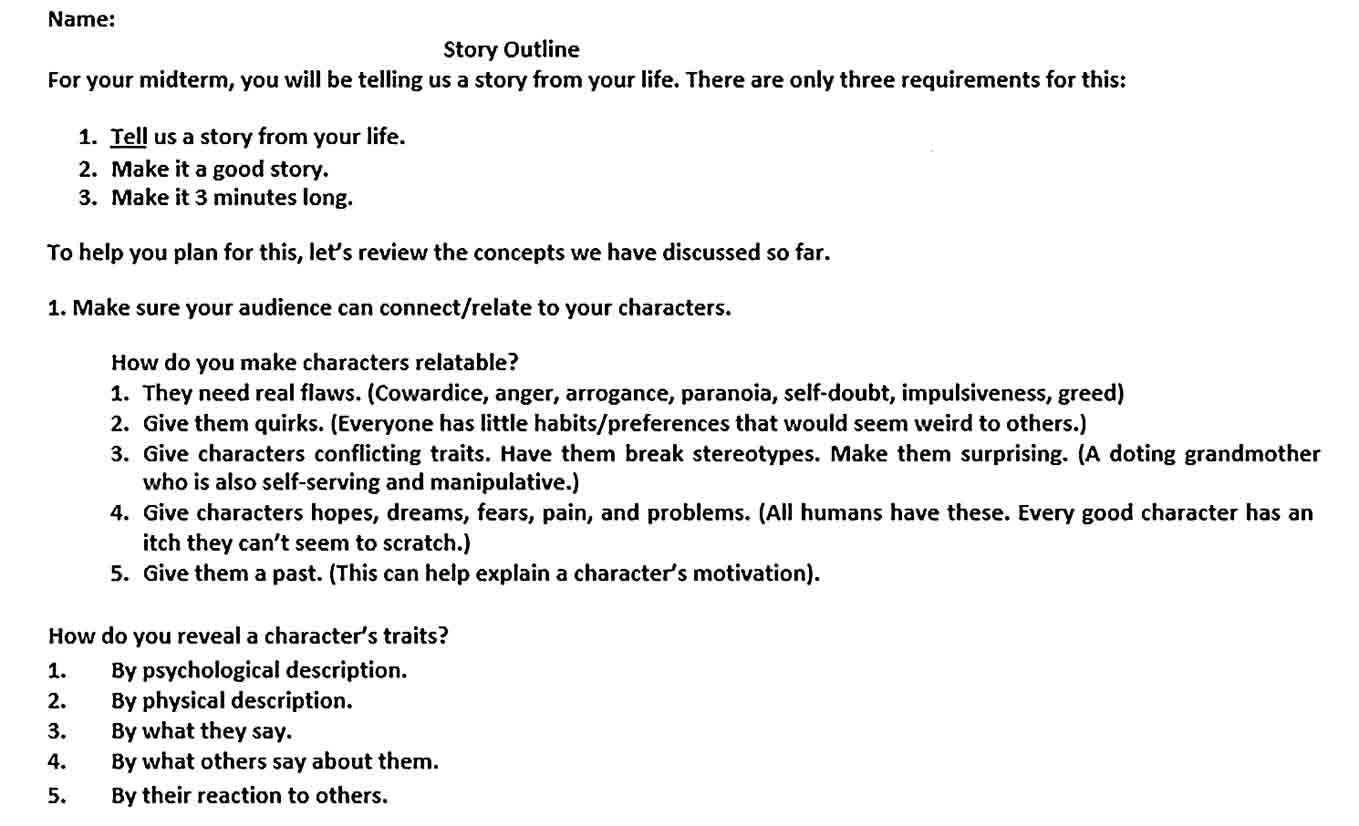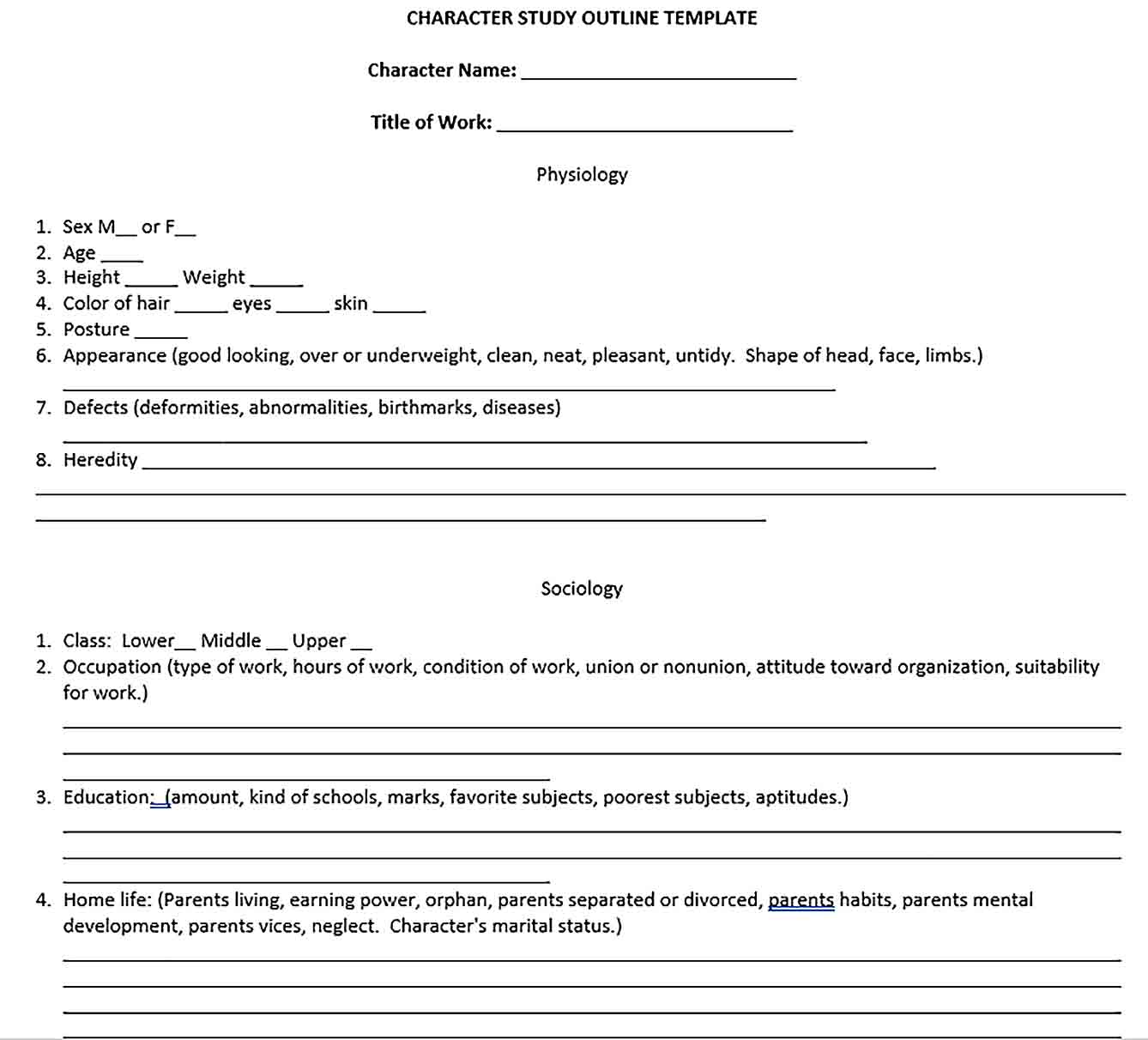 Similar Posts: