Baseball Scorecard Template and Its Guidelines
Baseball belongs to one of the most famous and fun sports especially in America. Whether you are a baseball player, manager, fan, or game official, it is very important to know and understand about a baseball scorecard template. In this article, we will discuss it further.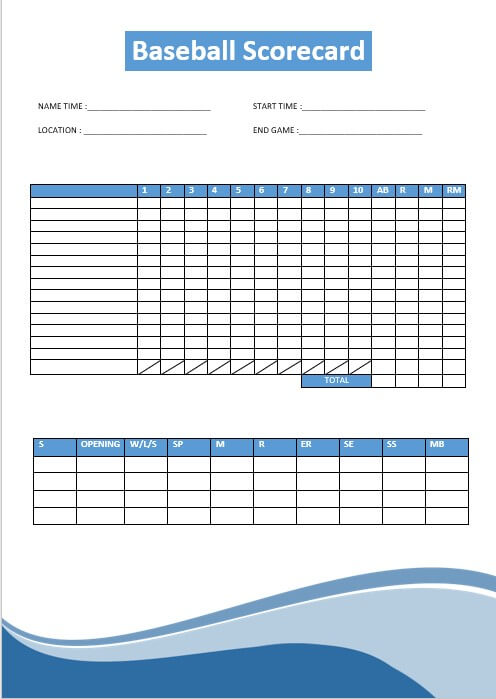 What Is a Baseball Scorecard Template?
A baseball scorecard holds the baseball game details from the beginning until the end of the match. A professional baseball league usually hires official scorers to record the game official scoring. However, there are many fans who keep a copy for themselves as well.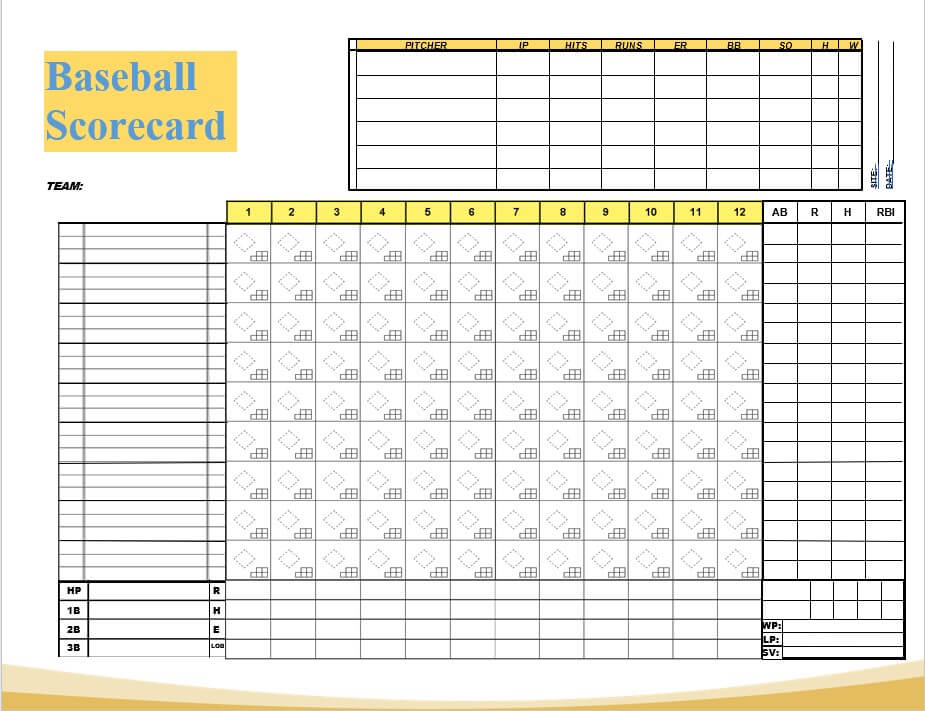 How to Make a Baseball Scorecard
It is easy to make such a card. You just need to create a table first. The table contains 2 columns with many rows. The columns include "scoring reference" and "explanation". The "scoring reference" column contains numbers 1 – 9, F, L, HR, 1B, 2B, 3B, SB, K, BB, and number with a circle around it.
On the other side, the "explanation" column contains lists of details including pitcher, catcher, 1B, 2B, 3B, SS, LF, CF, RF,Fly Ball, Line Ball, Line Drive, Home Run, Single, Double, Triple, Stolen Base, Strike Out, Walk, and Unassisted Out.
How to Mark a Baseball Scorecard
How a baseball scorecard works can be seen by following these steps. Firstly, you have to study the parts of the scorecard. In fact, it contains different parts & labels. After that, you need to list the general information in the scorecard including the names of the team, its members, the umpire, & the date.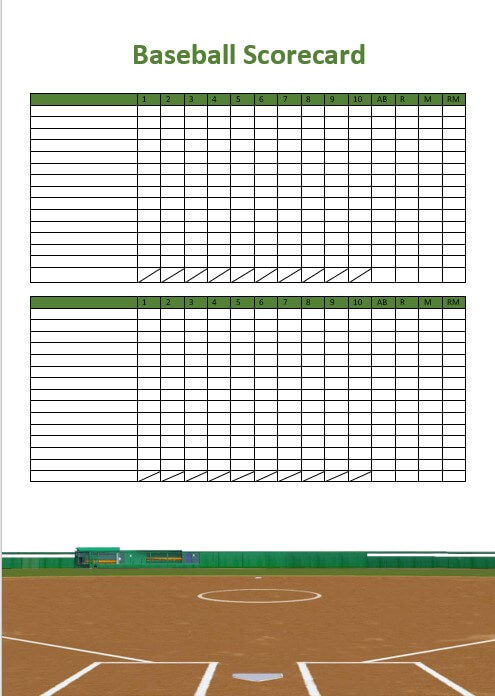 Then, fill in the boxes or bubbles as the game progress. Next, share the diamond when a player scores. Last but not least, include a few marks or notes in order to indicate game analysis and your comments. Make sure that you follow all the steps above rightly.
What Pages Are Included in a Baseball Score sheet?
A baseball score sheet contains a few pages. It usually starts with the batting page. This page comes with 3 groups of columns including the lineup, the game log, & the totals. The second page is the pitch tracking page. Here, you will find a few sections.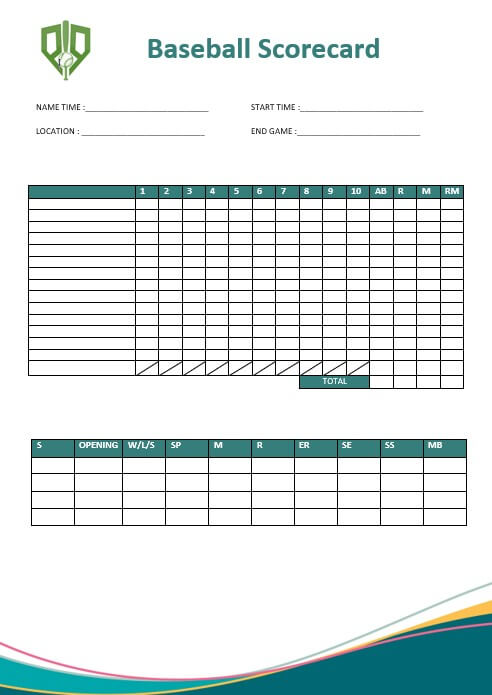 A section is for a lineup, one for pitch tracking, and another one is for totals. The fielding page is the next page. Even though it is not as important as the other previous pages, this page is very helpful when you tabulate post-game statistics.
Tips for Creating a Baseball Scorecard
You can create a baseball scorecard on your own. You can use computer tools. However, it will be very time-consuming. Besides that, it takes also a lot of effort and even money. So, you will have to find a more effective way.
In this case, we recommend you to use our baseball scorecard template. Our template is not only free to download but also easy to edit. We have a few free templates available here. So, just feel free to pick and customize your desired one to fit your needs.
Baseball Scorecard Template Sample