Business Outline for Many Stages of Business Process
Running a business would always be risky. This venture involves plenty of stakes: money, livelihood, integrity, and relationship with others. Creating a business outline is an important stepping stone that leads to a successful business. There are certain things that one needs to know when creating an outline specifically for business.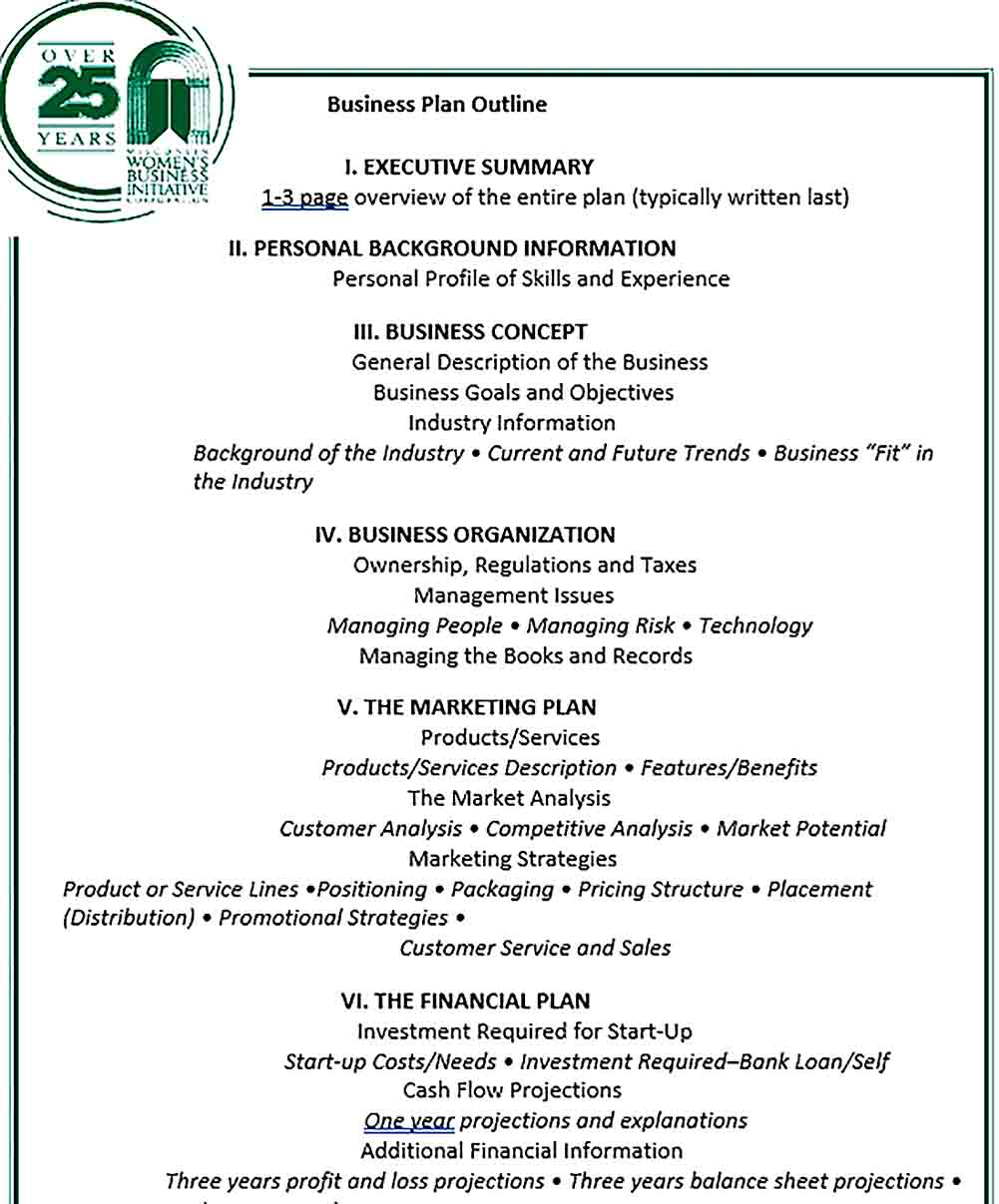 Business Outline Utilization
The business outline is utilized in a variety of situations. This list shows when is the perfect time to use it.
Expanding business
If an existing business is planning to expand, outlining the plan would be beneficial. It will provide information on which area the business can be improved. The outline also helps to create a timeline and to-do-list for execution.
Starting business
Before starting a business, making elaborate planning is a must. Planning must be done to measure the feasibility of an idea. The outline itself should convey data and conclusion whether the idea is worth taking a risk.
Evaluating early stage of business
At the early stage, it is important to improve business potentials and correcting their downsides. That way, a business can grow as intended or even better. This evaluation needs to be made into a report. Outlining such an evaluation report is important to make sure that no data is failed to be reported.
Monitoring performance
Performance monitoring also requires outlining because it needs to be reported. The outline is going to help a writer identifying the aspects of performance to be measured. These aspects would be compared to the actual condition so a conclusion about overall performance can be gathered.
Business Outline Composition
This is the classic composition of an outline for a business.
Primary summary
Business profile
Analysis of target market
Marketing and sales plan
Budgeting plan
Management and daily operation plan
Conclusion
Business Outline Research Tips
The following tips should be able to help someone researching a business outline.
Determining the kind of information needed
First of all, it is important to determine the information needed to create a holistic document. This step also prevents someone from over-researching which can be rather counterproductive. It makes one focusing on certain topics that will help business.
Creating a priority list
Even with a specification of research topics, it will be difficult to fulfill all that one needs in creating the document. It might be caused by time constraints and budget. Thus, based on research topics chosen at the beginning, it is important that you need to create a priority list.
Utilizing affordable tools
For more efficient data collection, online research is an effective method to gain data quickly. There are many affordable tools that one can use to generate data from many people at once.
Business Outline Templates
Instead of creating a business outline from scratch, why don't you use a readily available template? It certainly reduces the hassle of having to design a layout for the outline document. Another great thing about using the template is that it prevents one from missing out the necessary information in the final product. You can find pretty simple and basic outline templates out there. However, some detailed outlines are also available. It depends on what type of guideline that one will need.