Comp Card Template and Guidelines on How to Make It
A model should have a comp card for her job application. You can pay attention to the following comp card template. Then, you can see whether there are templates that are appropriate for your needs. This article also provides guidelines for you who want to create such a card.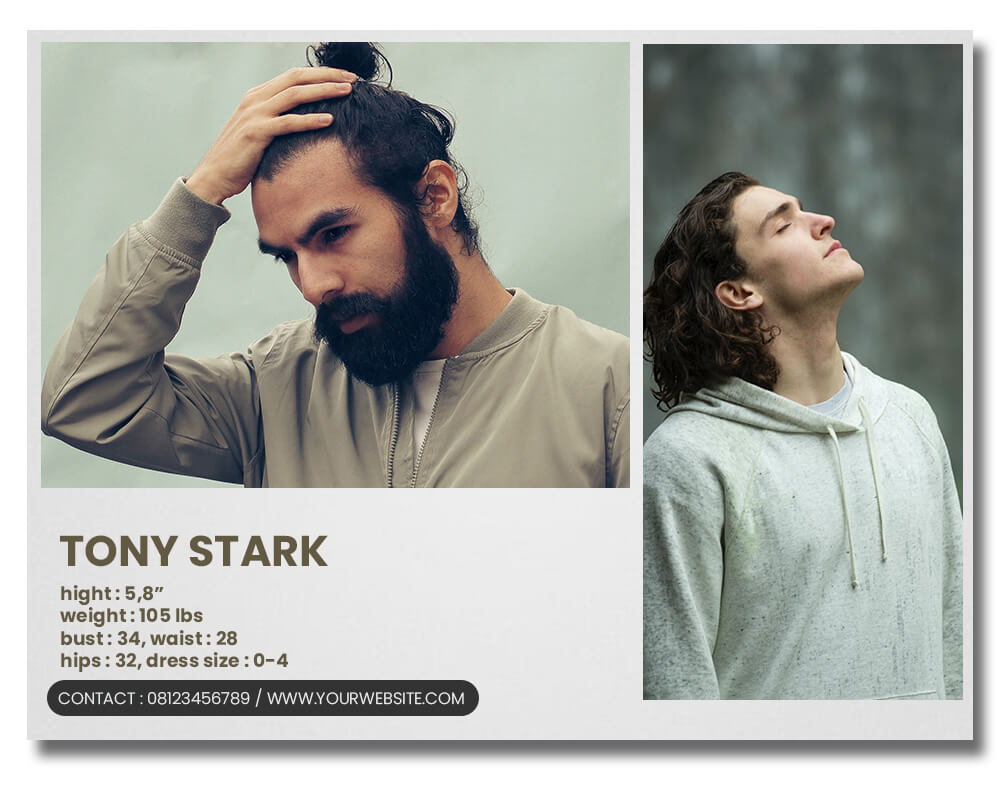 What Should You Write on a Comp Card Template?
A comp card format can be different. One of the most important elements is how to judge the models in the casting. There are judged based on:
Their looks such as their body features, face, height, and body proportions
The relevance of their look to the project required to be done
The way they project to the camera
The way they walk
How they can represent the brand
What to Include in a Comp Card Template
A model comp card template should include the following details:
The model's whole body photo
The model's closeup photo
The best photo of the model that is high fashion
The model's photo that shows his/her bone structure & other strong features
The model's name
The model's height
The measurement of a model's chest, bust, waist, and feet size
The color of the model's hair & eyes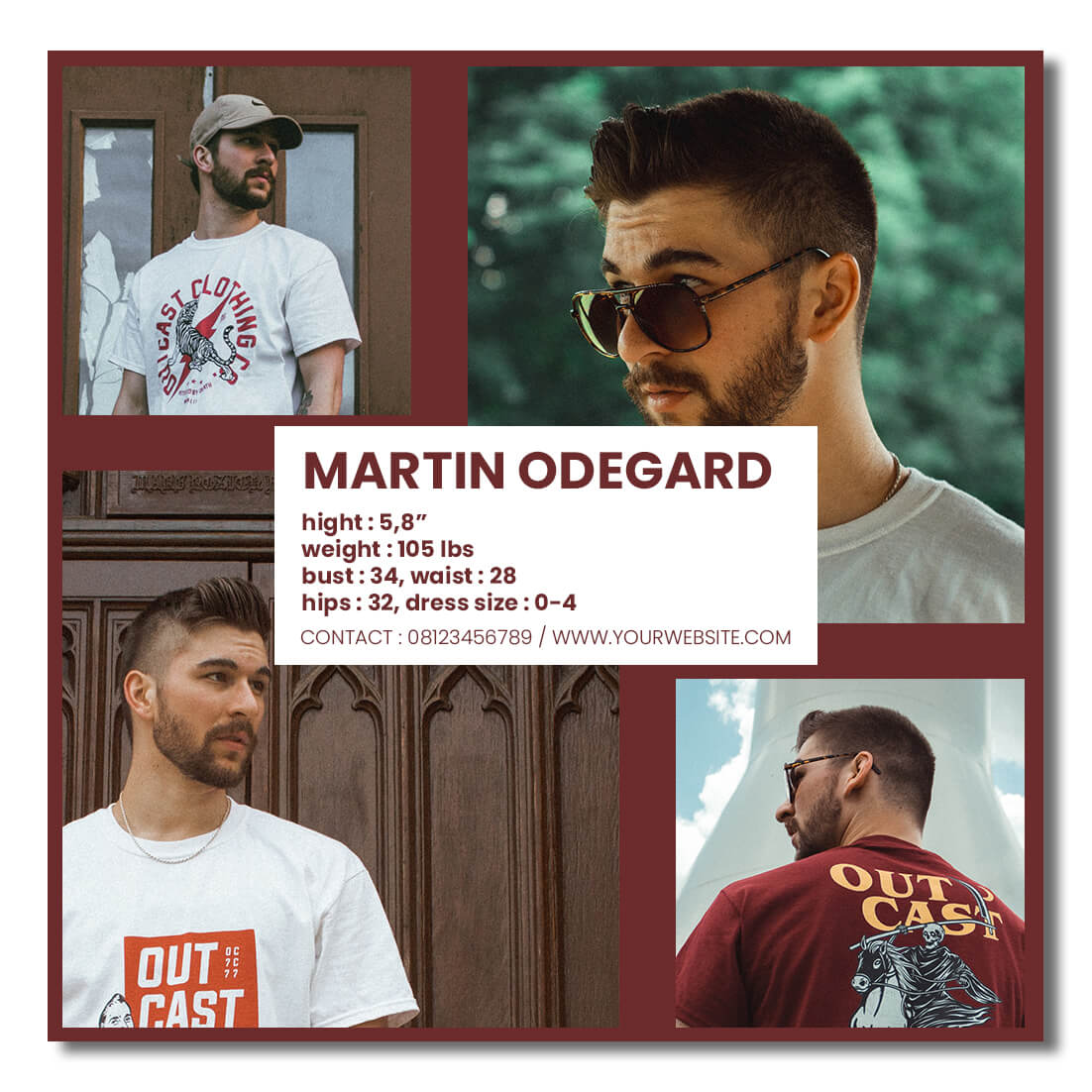 Comp Card Template Samples
If you are looking for comp card sample templates, you are on the right site. This article contains a collection of sample templates for comp cards. One of the examples is a comp card for Atlanta models. Besides that, a modeling comp card for fashion also belongs to one of the sample templates found here.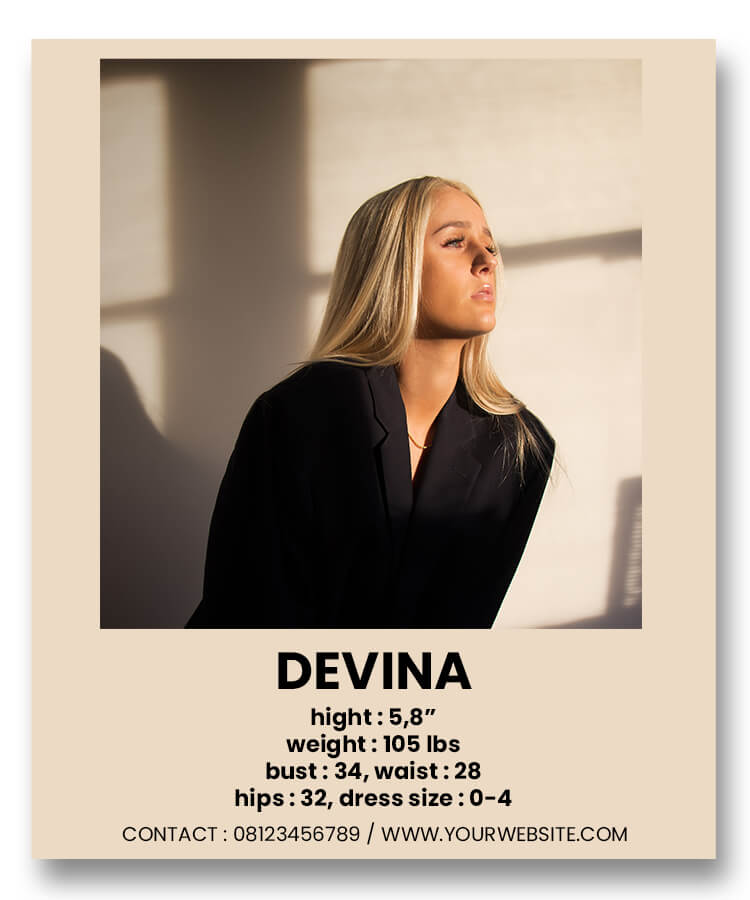 In addition, you will also find a model comp & set card here. For the next sample, there is an Australian professionally printed comp card. And there are still many other sample templates available here. So, you have to find the most appropriate one.
Tips to Make a Comp Card Template
If you want to make a comp card, you can use Ms. Word, Photoshop, or any other computer tool/software. However, it will take a lot of time & effort. Alternatively, you may hire a professional but it will spend a lot of money.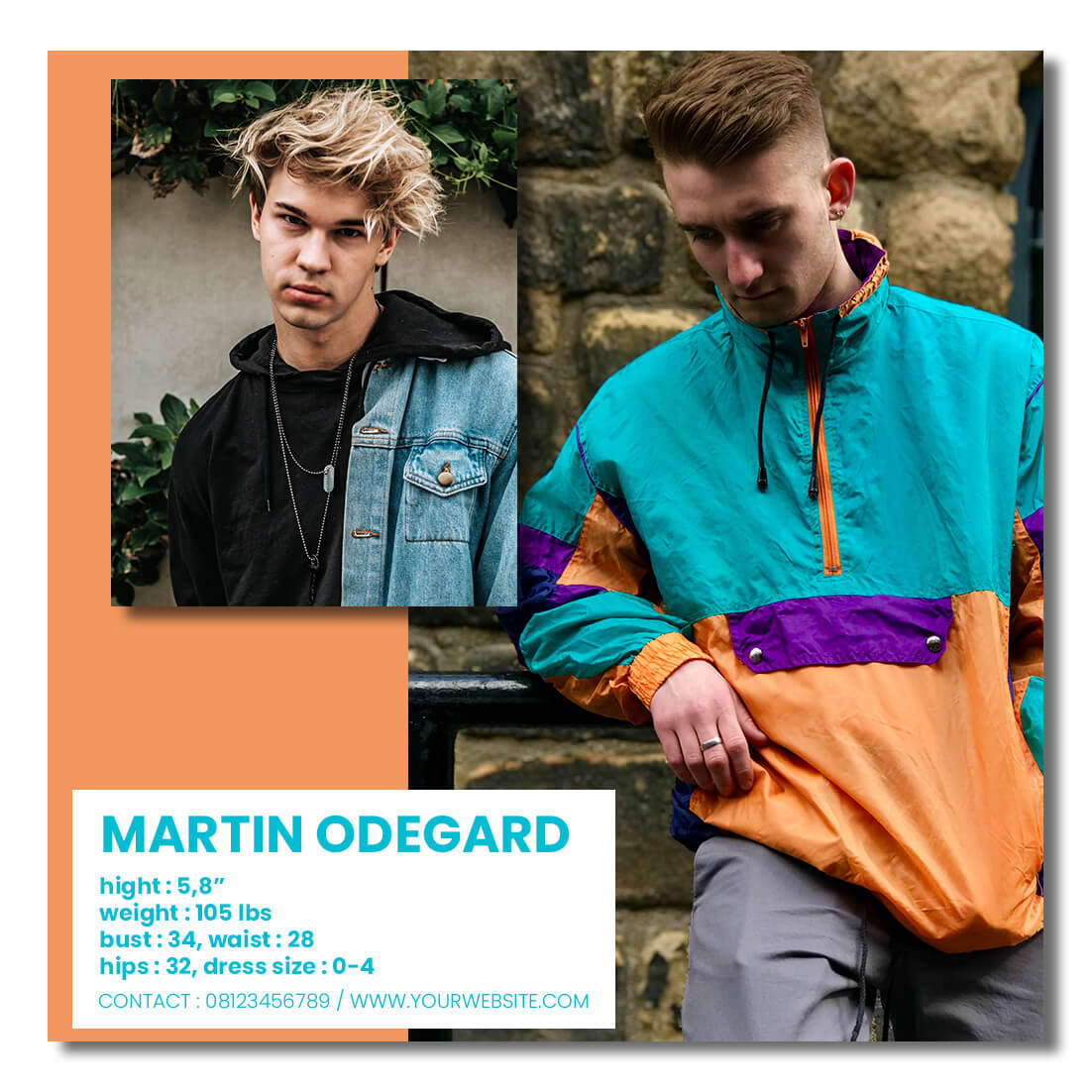 For the solution, it is better for you to use our comp card template sample PSD. With our PSD templates, you will be able to create your own comp card quickly and effortlessly. For your information, all of the templates available here are downloadable, editable, printable, and reusable.
How to Create a Comp Card
To create a comp card with our PSD template, you just need to find and pick your preferred template. After you find the most appropriate template, you can directly customize it using Adobe Photoshop. You can change colors, add texts, insert images, etc.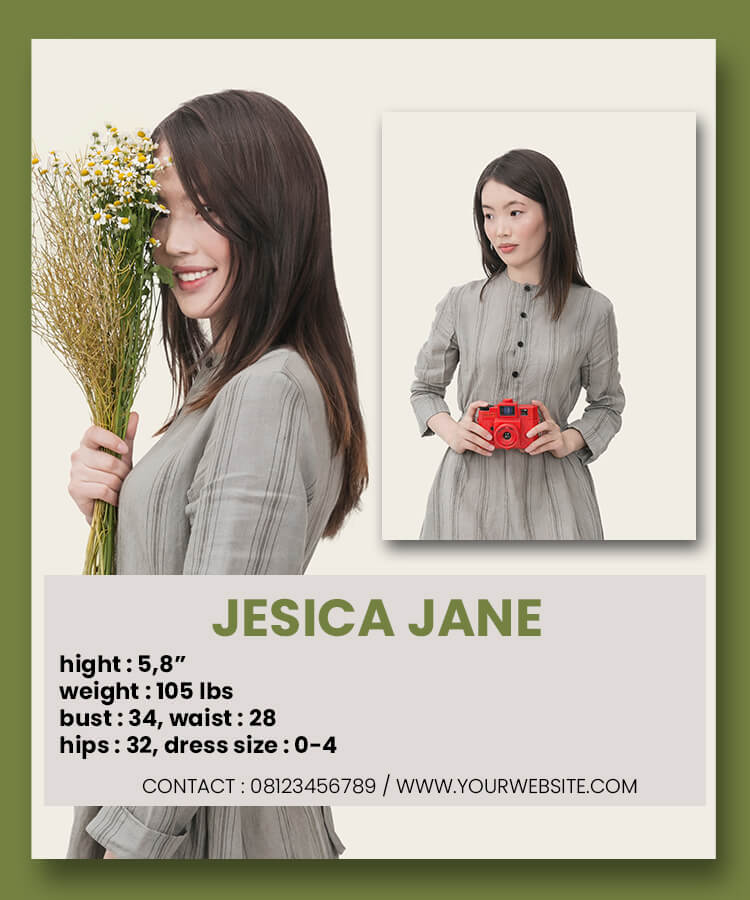 Creating a comp card can be a bit frustrating. However, our comp card template will make your task much easier. So, make sure that you choose your desired template. We have a collection of PSD templates with different designs that will help you a lot.
Comp Card Template Sample