The printable fax cover sheet is a template that precedes the fax document you send. It contains summary of the following document and the sender's identity. There are various reasons to use the cover sheet, such as to provide privacy notice for sensitive document such as financial, personal, or medical data, or simply to make the fax appears more professional and organized.
Here, you will discover various templates of fax cover sheets that can be used for personal, school, or work purposes. You can choose to download whichever template that's suitable for your needs. They provide a protective shield and professional look for your fax document.
Can You Fax Without A Cover Sheet?
Yes, you can. Not everyone uses fax cover sheet. That being said, it is preferred by some companies for sending and receiving professional documents.
Does Fax Page Include Cover Sheet?
The cover sheet must be included when you count the total number of pages. So, for example, if you're sending four pages of fax document, there should be five pages in total with the cover sheet.
What Elements Are Generally Included On A Fax Cover Sheet?
In general, fax cover sheet provides the identity of the sender and the recipient, which include their names, their phone numbers, and their fax numbers. It also usually contains the date when the document is sent, and the summary of the document.
Blank Fax Cover Sheet           
There are various purposes of using fax cover sheets. People utilize it to protect the actual content of their fax document to provide more elaborate information to the recipient. This document is easy to write and set up.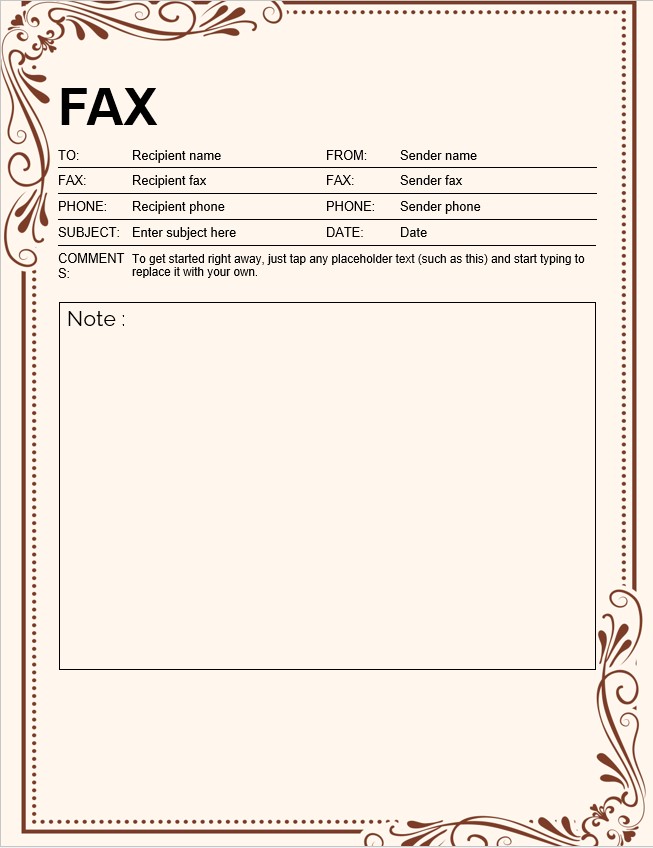 blank fax cover sheet
This blank printable fax cover sheet offers pre-formatted components of the document, such as the information about the recipient, the sender, and the document itself. You only have to set it up once and you can re-use it for many times, only with some simple edit each time you need to use it.
Company Fax Cover Sheet     
Using fax cover sheet helps to make sure that your business document is received by the intended recipient. There is a wide range of types and themes of professional business cover letter available, which you may choose based on your needs and preferences.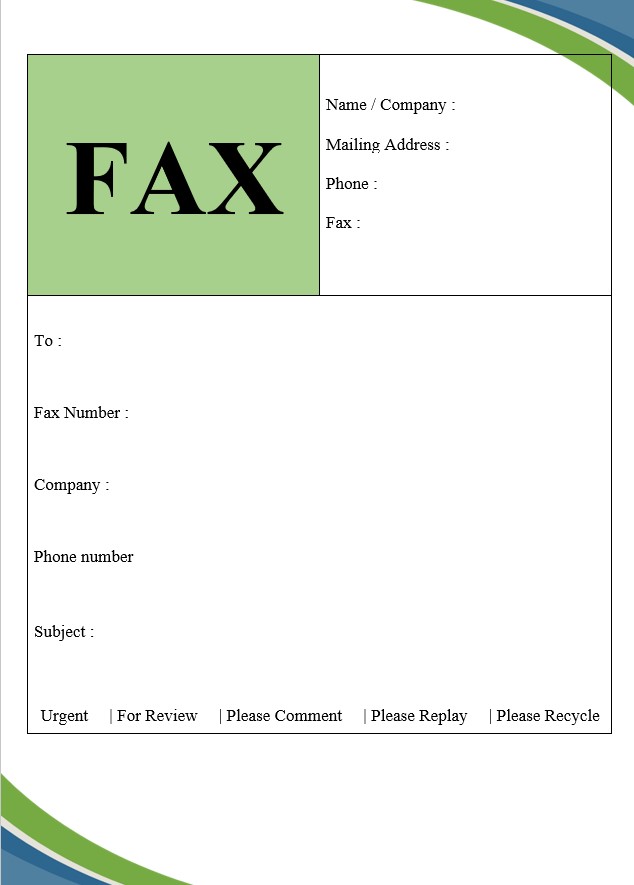 Company fax cover sheet
It is not a rigid requirement to use the cover sheet, but it is definitely a great practice. Here is a template of cover sheet that you can download, use, and customize for free for your company uses.
Confidential Fax Cover Sheet PDF     
Not everyone uses fax cover sheet every time they send a document via facsimile. However, most of them do if the document contains sensitive information and require confidentiality status information.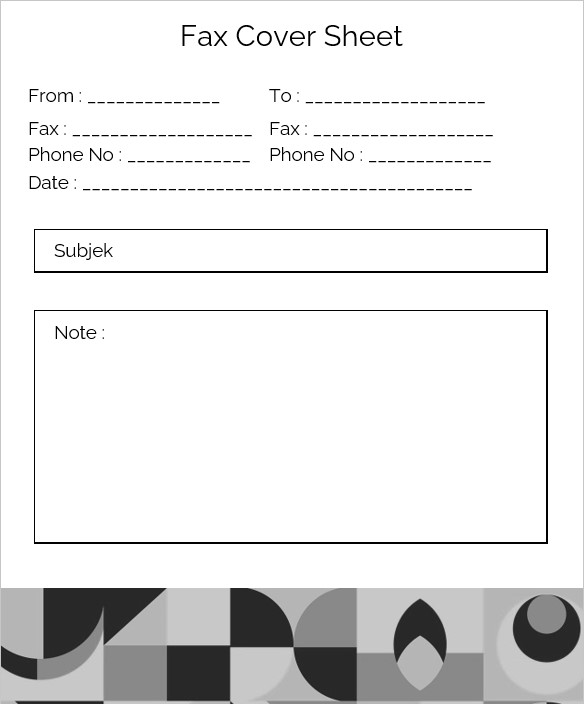 Confidential Fax Cover Sheet PDF
This confidential fax cover letter is available in the form of downloadable and printable file. It includes the confidentiality status information with bold letters to inform the recipient.
Fax Cover Sheet Basic
When you are in hurry to send faxes and need a cover sheet, then you'll benefit of a basic editable template. The standard customizable fax cover sheet highlights the content of your document and helps to make sure it ends up in the right destination.
fax cover sheet basic
Feel free to download this basic printable fax cover sheet template. You can input information on the fields manually or electronically. It is also possible to save it to be used on the next time you need time you send a fax document.
Fax Cover Sheet Example       
A fax cover sheet includes at least the date, the sender's name, the sender's contact information, the recipient's name, and the recipient's contact information. Besides, it also includes the number of pages, subject, and brief note which aren't essential but recommended to be included.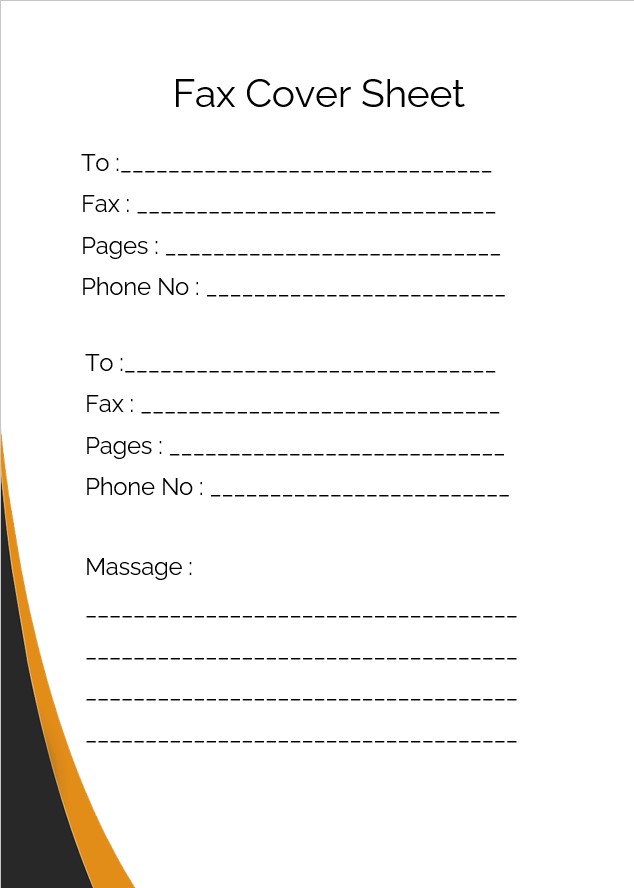 fax cover sheet example
Here is a printable fax cover sheet template to download for free. Once you downloaded it, you may edit, print out, and use it as many times as you want.
Free Fax Cover Sheet 
Nowadays, faxing isn't the go-to method for many people to send their document. However, it's still a popular communication means. A fax user isn't always required to include cover sheet when sending their document, but it's a beneficial component to include.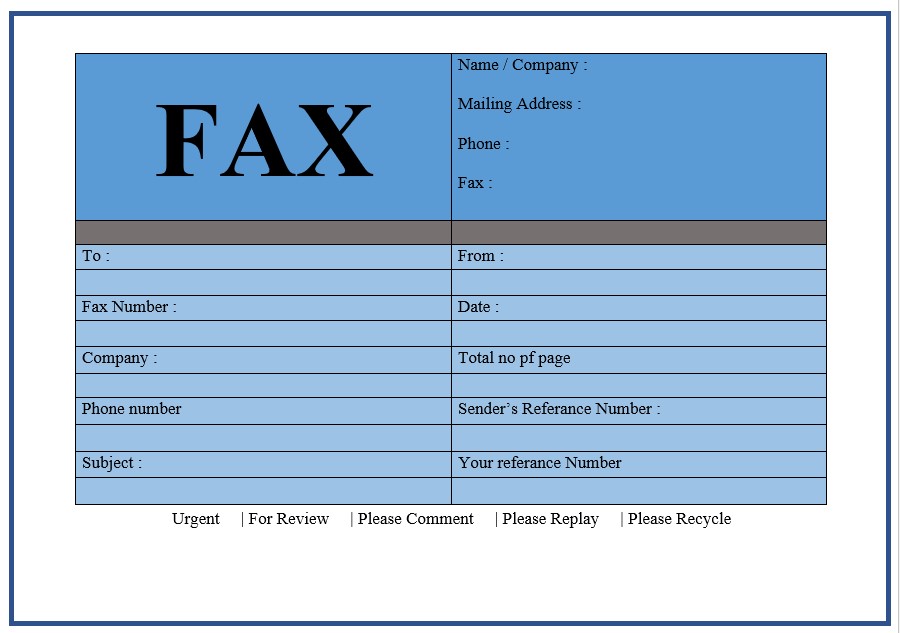 free fax cover sheet
You may use this free printable fax cover sheet. It adds a layer of professionalism and protection to your document.
Generic Fax Cover Sheet        
A standard fax cover sheet is useful for anyone, but it comes especially handy if you're going to use fax machine that's shared by a lot of people, or if your recipient isn't expecting to receive it. A generic type of template can be used for different purposes.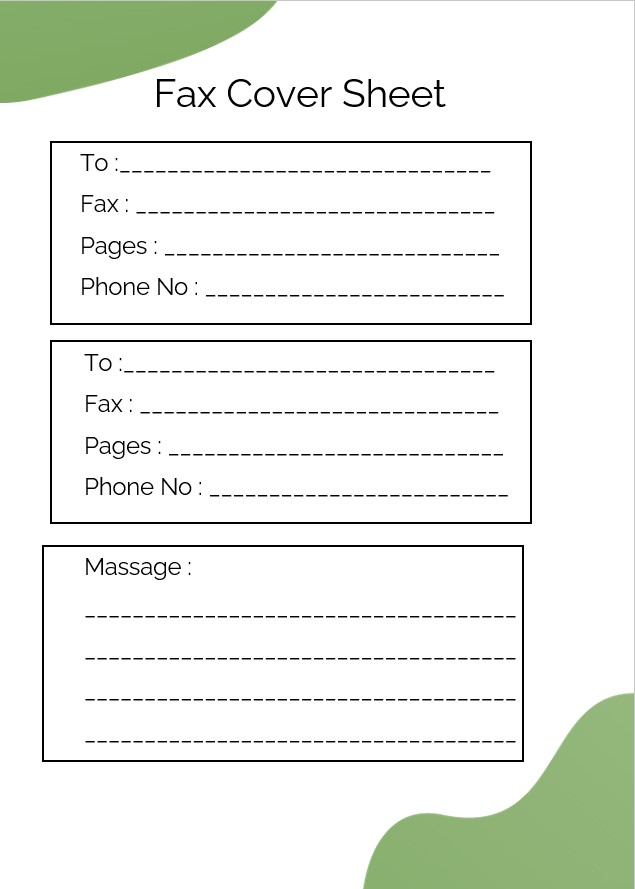 Generic fax cover sheet
This blank basic fax cover sheet is provided for free to be used by anyone. Download it now and customize it to be as simple or as information-rich as you want it to be.
Personal Fax Cover Sheet      
If you're one of the people who often uses facsimile to send message and document, then this personal fax cover letter is for you. This file will ensure that your document is going to be sent in more effective and safer ways.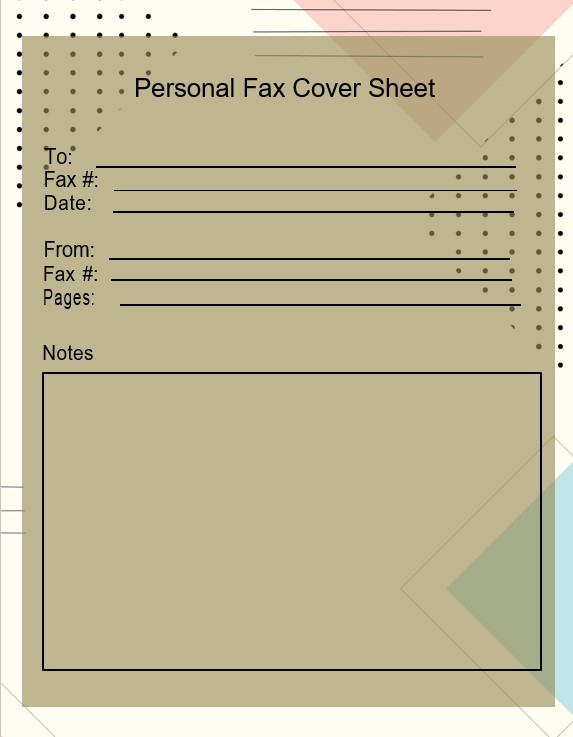 Personal Fax Cover Sheet
You don't need to look far for a fax cover sheet template for personal uses. Simply get this free template and start to send your document with a great cover letter today.
Printable Fax Cover Sheet      
This printable fax cover sheet template will save you from the task of creative fax cover file from scratch. It offers professional design, while being available for free and customizable. It contains all the standard information you need on a great cover sheet.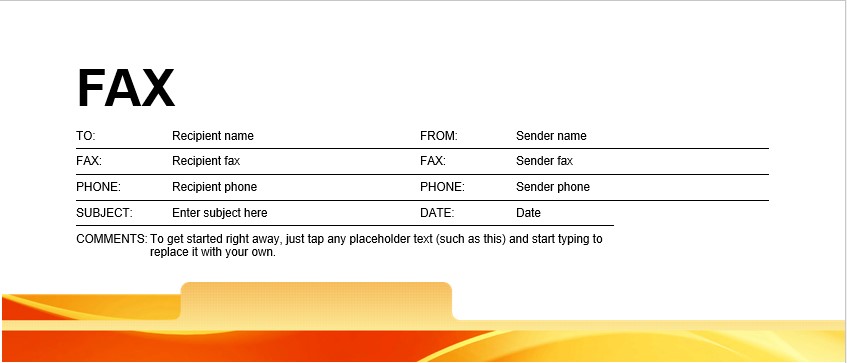 printable fax cover sheet
To edit the template, simply replace the sample information with yours. You are free to make this template as simple or as stylish as you require and prefer the document to be.
Printable Generic Fax Cover Sheet     
At the end of the day, using a fax cover sheet comes down as a personal preference. That being said, plenty of people find it extremely useful. It makes their document appears more professional and communication between the sender and the recipient going more effective.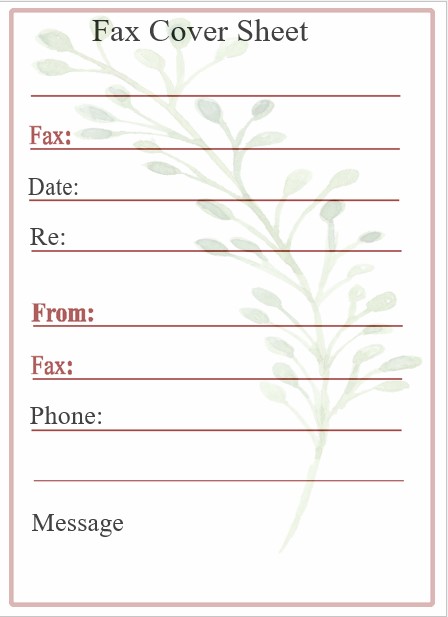 Printable Generic Fax Cover Sheet
This provided printable fax cover sheet template is suitable for personal or commercial uses. You can print multiple copies of the blank sheet and fill in the required information every time you need to use it.