Free Downloadable and Customizable General Essay Outline
To create an outline is to create structure and organization in writing any content. It is a common method used by writers to list their ideas and researches in a place before the actual writing process. Establishing an essay in a structured way is indeed a long process, let alone getting positive feedback from the professor. These general essay outline templates can be used as a guide to help you write an assignment paper.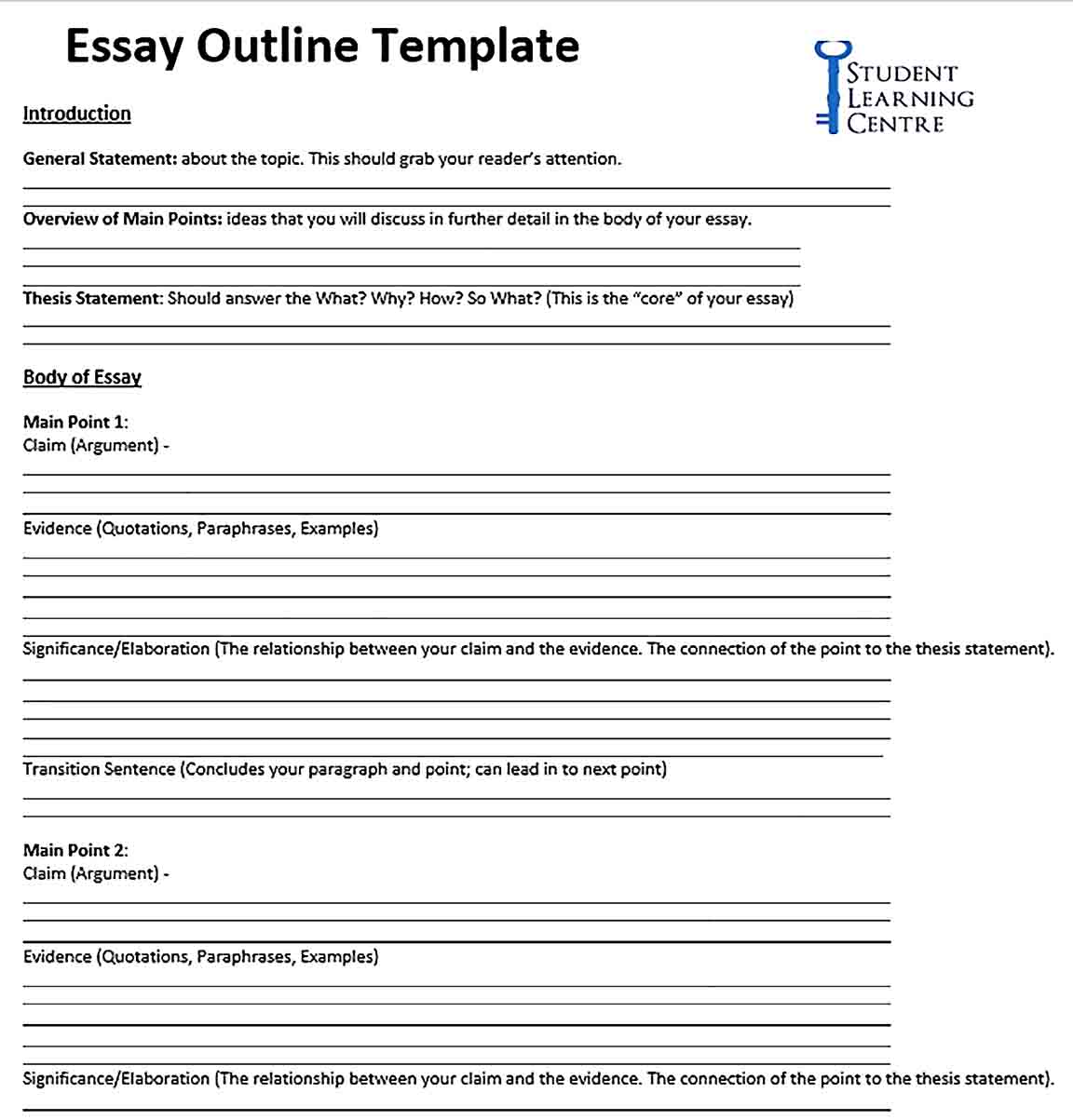 Standard General Essay Outline
Outlining is one of the methods used in writing an essay or any papers such as academic assignments, scholarly articles, or informative guides. The basic essay outline comprised of three major parts, which are the introduction, body, and conclusion. The standard academic essay typically consists of five paragraphs, thus those five paragraphs are fitted inside the general structure.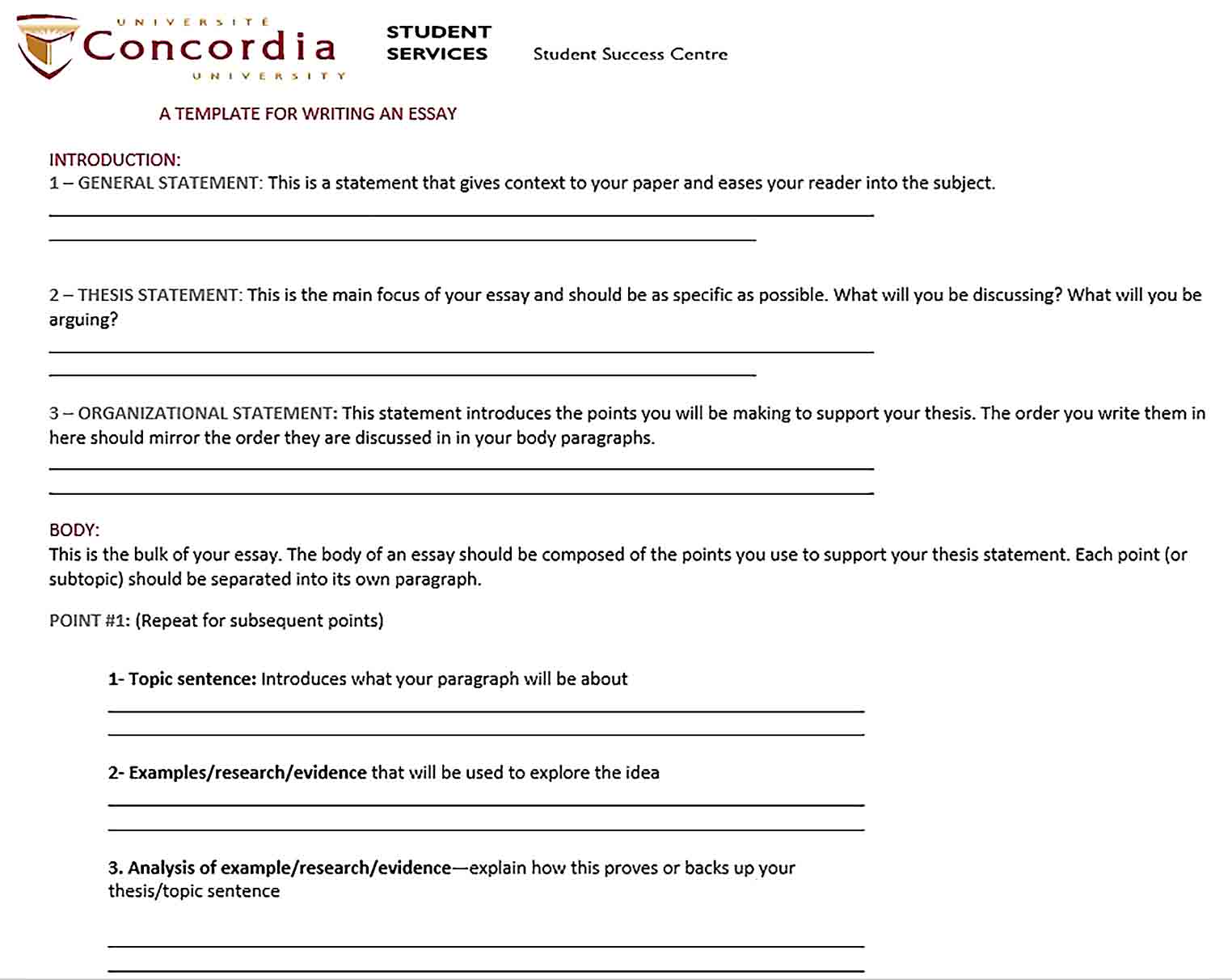 To strengthen your essay, you have to use relevant sources and organize them during the writing process. The outline formats that are used for academic papers are varying, but the main and most known formats are the MLA and APA.
General Essay Outline Tips
The work doesn't stop once you've downloaded the general essay outline template. Here are several things you can do to write and support your paper assignment:
Do the research and take notes
To write an academic paper, it is crucial to find and use only credible sources, which you can do by searching across journals and credible websites or search engines such as Oxford Academics or Google Scholar. Then, take a note of your findings and write the references.
Prioritize the thesis statement
A thesis statement is the summary of the whole essay, so it is better to prioritize writing a proper thesis before working on the other sections of your outline. It can act as the guide during your writing process.
List your ideas
Assuming that you've already got your hand on the outline, it is time to list the key points from your sources to put inside the body section paragraphs.
Include your references
For formally written essays such as SAT, admission, English examination, or cause and effect essays, all of the references are required to be included in the body paragraphs. Meanwhile, for analytical or reflection papers, you are allowed to write the citation inside the introduction paragraph.
General Essay Outline  Templates
Making a proper outline is the step that differentiates between organized paper and a poorly written one. Once you find a good general essay outline, you'd be able to lay a clear roadmap of what to write and discuss inside the paper. The outline that you choose depends on the type of your essay and the length that you're intended to write.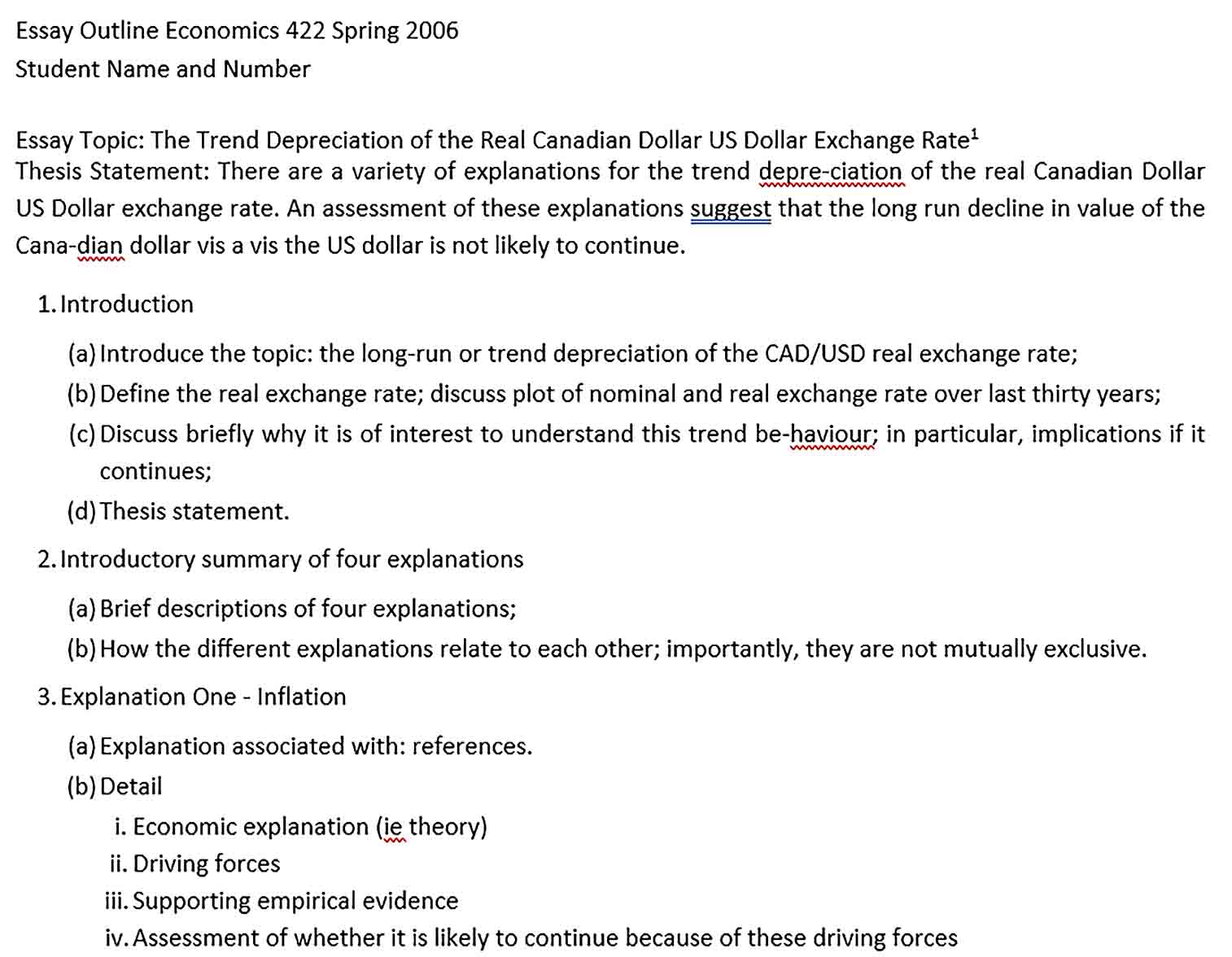 Download General Essay Outline
If you are currently searching for a good general essay outline, then try to download it from this page. As the templates are readily available for free, you can choose any and as many as you want. Select the template that will fit with your assignment criteria to produce and submit the best paper possible.