Best World Music Day Greeting Card PSD Templates to Download for Free
Even though the communication in the modern world is already dominated by digital means, choosing to send a card through postal mail might create a special different feeling for the recipient and the sender. It can bring more meaning than an e-card, e-mail, or even a phone call. This World Music Day greeting card template allows you to have a free printable and downloadable, high-quality greeting card, with professional designs, and high-resolution graphic files.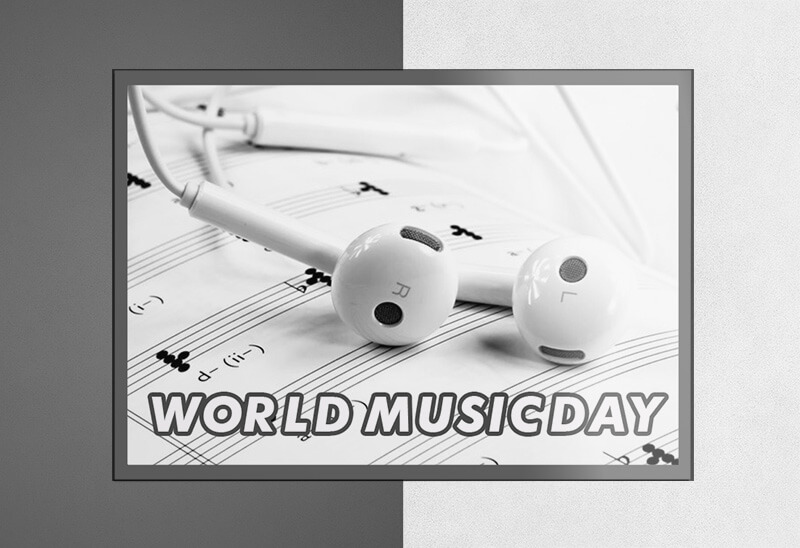 World Music Day Greeting Card Templates
In this day and age, there is a specifically designed card for about every occasion available out there. The card is meant to show a holiday celebration or just the general sentiment. Almost everyone will have different reasons to send out a card, such as congratulating birthday, expressing love and appreciation, and many more.
Who knows, maybe by sending this World Music Day greeting card to a fellow music enthusiast will brighten their day. They would feel enthralled when receiving enveloped mail that addressed particularly to them in their mailbox.
World Music Day Greeting Card Tips
While it is true that using a template makes the whole making and sending greeting cards easier, there are still some tips to maximize the charm of it. Read several helpful ideas below regarding the card:
Select a suitable card size
It is possible to resize the template from the standard one when you download it. For the best result, consider if you also want to change the layout such as changing from portrait to landscape paper setting.
Choose a theme-fitting design
There are tons of theme selections available online to use as a starting point for the design. However, choosing a specific design to match with the occasion will help you immensely as you don't have to match the different design elements anymore.
Add a personal touch to the card
The recipient of this card might already know about your taste regarding the aesthetic, color, and preferable music genre. By customizing the combinations in the layout, you can modify it to fit with your taste regarding the design or the image used.
Customize the text to add a heartfelt message
Another thing that makes a greeting card special is the ability to send a personal message. Put your text by editing the template, and choose a suitable typeface, color, spacing, and alignment after typing out your message.
World Music Day Greeting Card Design
There is an infinite possibility when it comes to the potential of design combination. This PSD template of the World Music Day greeting card can be edited by using Adobe Photoshop to let you experiment with different colors, text, and images. You'd be able to reposition, resize, and play around with different design elements according to your preference after downloading it.
Download World Music Day Greeting Card
This printable template of the World Music Day greeting card is available as a free resource to use by anyone. It is truly a perfect option to choose, especially because you can leave it as it is. No design skill is required only to send or share a personal card with a great looking design.