Making Your Own Happy Anniversary Greeting Card
The first day of 365 will be back soon for both you and your significant one, which remarks another year to spend. You feel grateful, and you want to make it to be a simple celebration that will be unforgettable. Or, maybe you know someone who is going to have the annual wedding celebration, so you came with an idea to congratulate them. A greeting card is simply meant as a gift, but preparing a handmade greeting card may become such a hassle. Considering a digitally-designed happy anniversary greeting card to give, you should read this beforehand.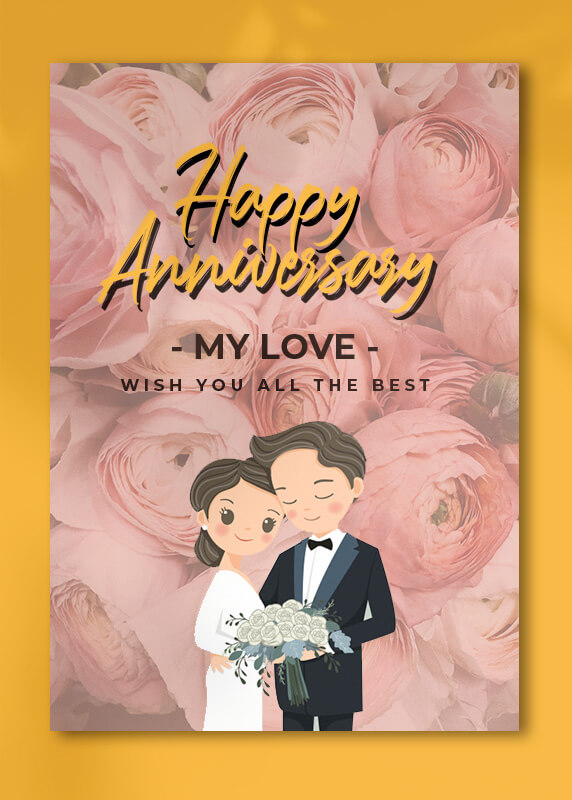 Happy Anniversary Greeting Card Introduction
The happy anniversary greeting card is not always be given to couples. There are millions of reasons for someone to celebrate anniversaries. Wedding anniversaries are common but frankly said there are unique people who even celebrate their pet adoption anniversary, or maybe as random as their child's first-tooth extraction anniversary.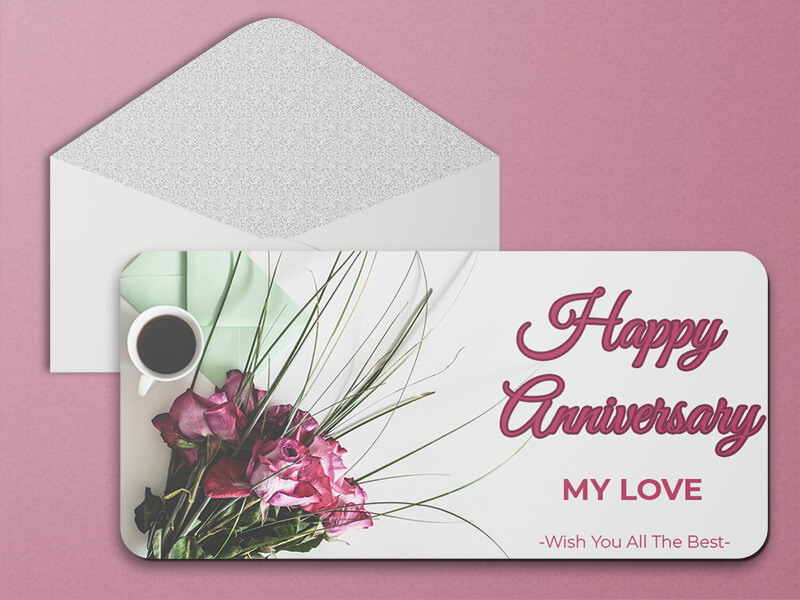 Well, it sounds ridiculous, but the point is, anniversaries are not only for spouses. Well, anniversary greeting cards are needed on many occasions. Therefore, it is better to understand first what kind of card you should make.
Happy Anniversary Greeting Card Designs
Themes
Themes are portraying the reasons behind your action of making a greeting card. Do you make it for parents who are going to celebrate their silver wedding anniversary? Or, is it made to celebrate your little sister's first year at work? It is important to know your theme first before making an anniversary greeting card. This will help you in later processes.
Colors
In the case of designs, it is commonly known that your color choice should be effectively depicting the theme. But, you can let it slide here because sometimes, you cannot put aside the receiver's color preferences. For example, although it is common to associate a silver color to the 25th wedding anniversary, you might choose purple as it is what your mother loves.
Fonts
Another supporting element is font. You need to choose what kind of font that can be the intersection of your preference and the text readability.
Decorations
Things like shapes, illustrations, ornaments, and patterns are needed to beautify your plain design. The happy anniversary greeting card should deliver your sincere wishes and joy for the receiver's happy day. So, the use of ribbons, floral ornaments, or illustration can help you to decorate the card.
Making Happy Anniversary Greeting Card
It might be tricky if you decide to make your own design since you need to get acknowledged to the graphic design application first before making your card. However, as the world develops, it is not difficult to make a greeting card, thanks to those sites offering PSD templates to be customized.
Happy Anniversary Greeting Card PSD Format
As mentioned above, it will be easier to make a greeting card using a template. PSD templates are easily accessible and also downloadable, so you will need just a few customizations to finish a happy anniversary greeting card. It will require you a specific image editor, but even so you will spend less time and less hassle to handle.