A gift card can be a simple yet great present to your beloved ones or your business customers. Do you know that you don't have to pose graphic designing skill to create one? The free printable gift certificate templates below will help you to make a stunning and on-brand gift card in such a short time.
A gift certificate is an exchangeable voucher or payment form that allows you to make purchases in various locations such as retail stores, restaurants, etc. It contains certain money value that can be spent at specific place of business.
How Do You Make A Gift Card?
While there are several ways you can create a gift card, using a printable template is a method that lets you design a custom voucher in matter of minutes. Most of templates are available for free to download, no matter how many that you want to create.
What Is The Standard Size Of A Gift Certificate?
The standard size of a gift certificate is 3.38" x 2.18" x 0.3", which is the common dimension of a typical credit card.
What Is A Virtual Gift Card?
Also known as digital gift card, electronic gift card, e-gift card, or e-certificate, a virtual gift card is a voucher issued through electronic means such as email to the recipient.
Birthday Gift Certificate Template      
Creating a birthday gift certificate on your own is totally possible. Making a custom gift card allows you to add personal photo and design a unique gift that can make the birthday person happy.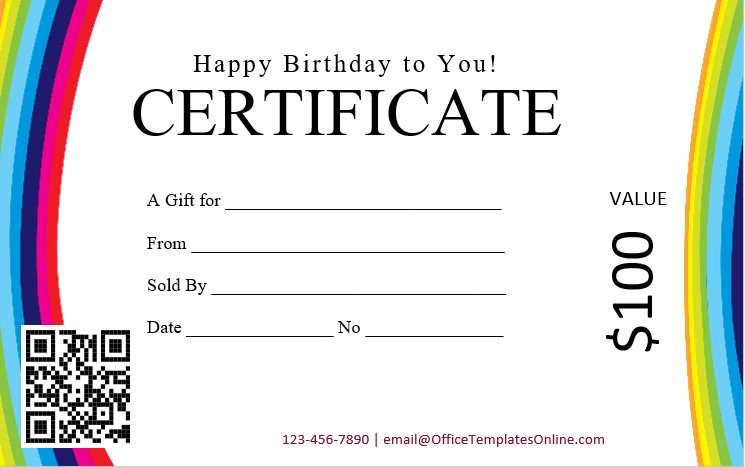 birthday gift certificate template
If you are struggling to search for a last minute idea of birthday gift, then look no more. This free printable gift certificate template provides you with personalization feature where you can edit the text, change the color theme, and add designs to create a fun looking voucher as a present.
Christmas Holidays Gift Certificate Template 
A gift card is a present that's guaranteed to make anyone who receives it happy. It can be made to be suitable for the recipient: whether they are a book lover, an avid fashion shopper, or a music enthusiast.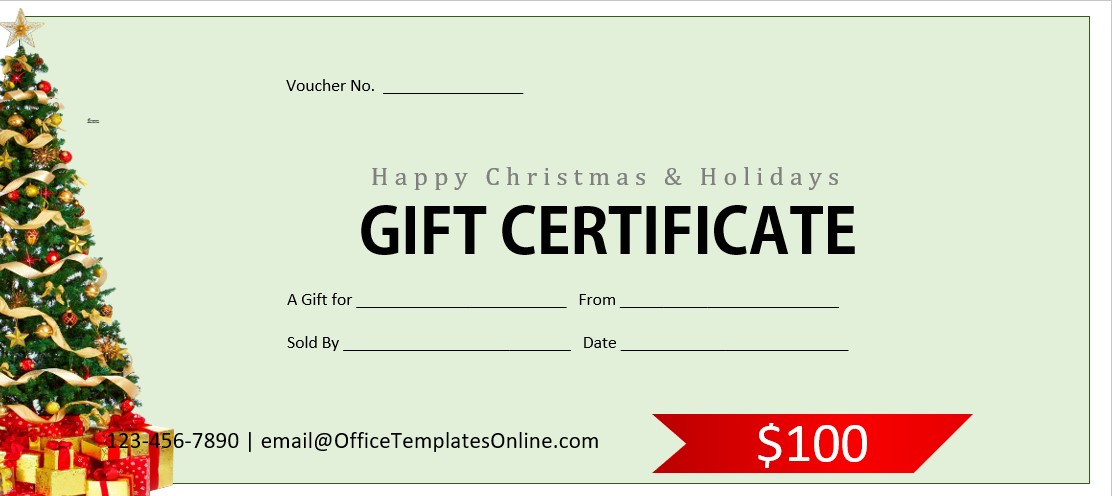 christmas holidays gift certificate template
This upcoming Christmas, use this holiday themed gift certificate template to custom yours. It is such a versatile template whether you want to use it for personal or business purposes.
Easter Gift Certificate Template          
Day by day, the Easter is getting closer. This holiday brings a lot of joy and a promise of beginning for a lot of people. One of the best ways to celebrate this special occasion is to provide someone special with a gift card.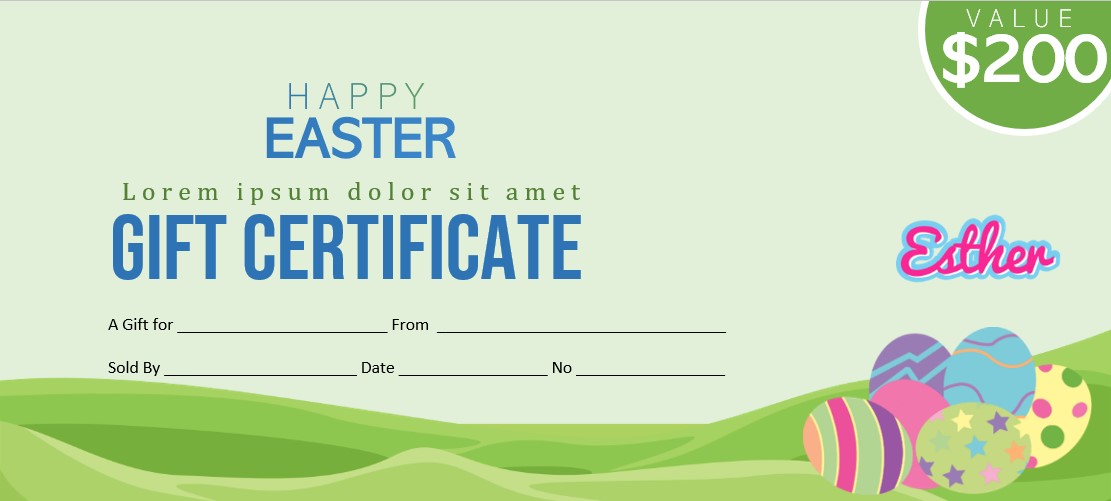 easter gift certificate template
Feel free to download this template of birthday certificate. You may custom this free printable gift certificate as much as you want, to make it match better with the spirit of the season and your preferences.
General Gift Voucher Template           
Choosing a gift for a person who seems to already have everything can be complicated. A constantly popular and a safe choice to go would be a gift voucher. There are plenty of benefits of picking this present, but the most major one would be the freedom of using it for any item and anytime the recipient wants.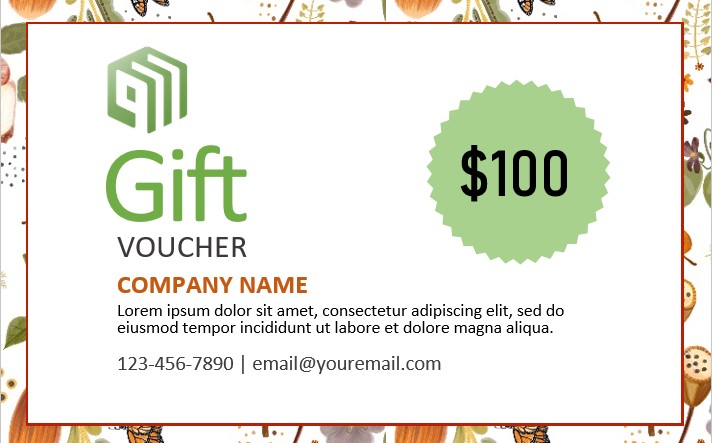 general gift voucher template
While a common gift card can be bought from the store, you may show how much you care by taking several minutes to custom its design. This free printable gift certificate makes it easier to personalize yours.
Gift Certificate For Company Employee         
There are a lot of ways to let your employees know how much they are valued by the business, from public commendations to personal handwritten appreciation notes. However, nothing can beat gift card when it comes to showing appreciation to the staffs.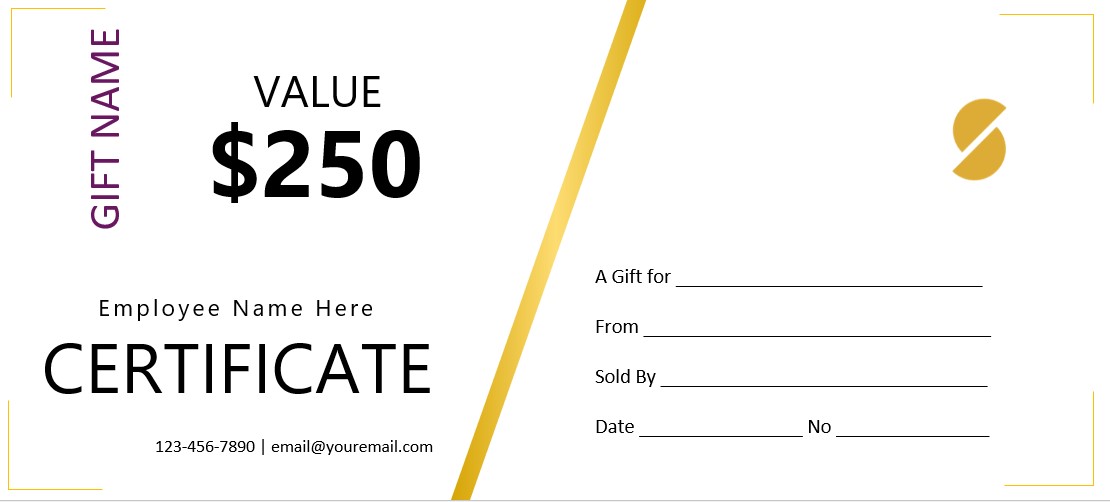 gift certificate for company employee
The most practical way to customize the present for your business is by using this free printable gift certificate template. Whether you want to send a physical or digital voucher, this template helps to create the design without so much hassle involved.
Halloween Gift Certificate Template    
Halloween gifts aren't usually exchanged in the similar way as other holidays. That being said, it also makes a great time to provide a gift to someone special.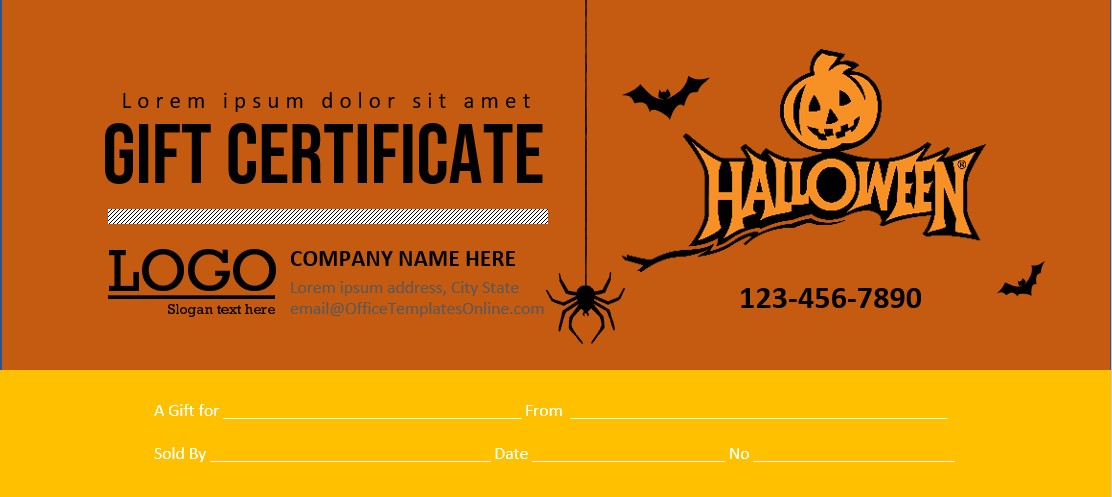 halloween gift certificate template
One of the easiest ideas of Halloween gift is a custom voucher. You may create one on your own now by using this Halloween themed gift certificate design. It can be downloaded just by several simple clicks and a few easy editing steps to make it more personal and unique.
Product Gift Certificate Template       
An amazing and creative way of implementing marketing strategies for your business is by using gift card. The certificate allows you to manage inventory and upsell product at the same time, while also offers opportunity to retain existing clients and attract new ones.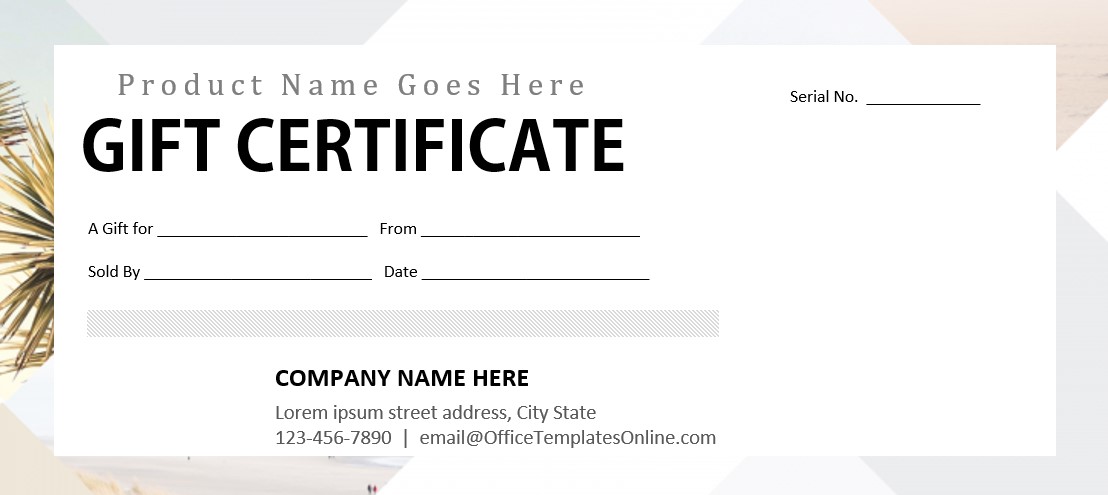 product gift certificate template
If you've decided to create and design a gift card for your business, then there is no better time than now. This free printable gift certificate template provides you with pre-made layout to make the whole things easier.
Royal Gift Certificate Template           
Looking for a personal gift or promotional tool for your business? Then why not try to use a stunningly designed gift certificate? This template is specifically created to help you make a great looking gift card that you can download and customize for free.
Royal gift certificate template
Using a template is a better option than starting the work from scratch. By opting this way, you only need several minutes and less energy just to get a gift certificate design.
Santa Claus Gift Certificate Template 
Santa Claus gift card is a simple, adorable, and well-designed template. This gift certificate design is perfect to be used on the upcoming Christmas holiday season.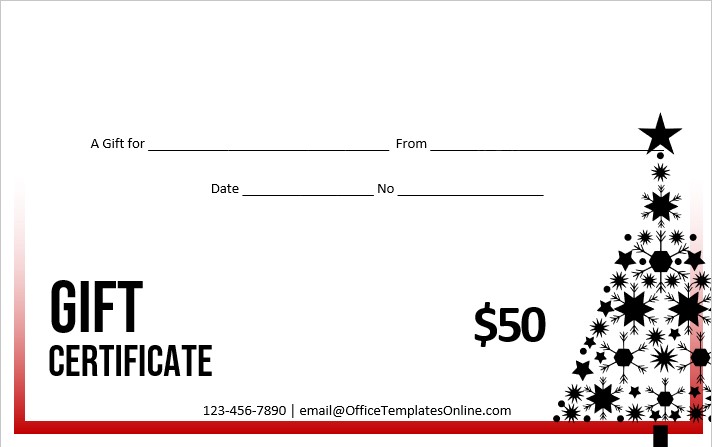 Santa clous gift certificate template
Besides it is suitable for younger kids, the cards are also perfect for friends, colleagues, or even your kids' teacher. It offers a versatile option for creating a custom voucher everyone will love.
Shopping Gift Voucher Template        
The reason why custom gift certificate is a perfect present is because you can tailor it to how your recipient might like it. Don't worry yet if you don't have the skills of experiences for it, because this template can be a great solution to make a personalized gift card.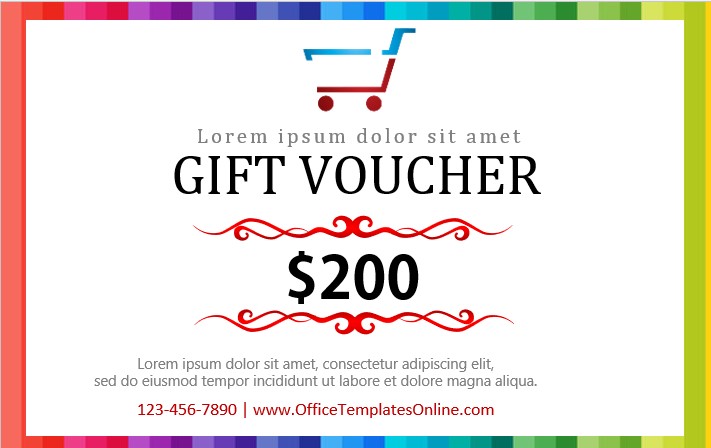 shopping gift voucher template
Download the free printable gift certificate template now and enjoy the process of customizing it. You can add heartfelt or fun text messages to make the recipient even happier to receive this special gift.