A label is a piece of paper affixed to something that contains information. It is usually found on products, such as clothing, food and beverages, medicines, cosmetics, and personal care products. Several types of labels are on the package or container, and these can also be incorporated into products like clothing labels. You may also use free printable label templates that are available online.
The main function of label is to display detailed information about the product. Many labels you find online have attractive designs. You can choose according to your needs, and of course it's free. However, for editing, usually you can only add information in form of writing or pictures without changing the default template.
How Do You Design a Label?
Sometimes, the quality label is enough to sell the product. That is to say, a product label is a kind of advertisement. It is very important to choose the proper label, and take the time to choose one then think about. Moreover, you should pay attention to the design.
You don't need a professional designer to create an awesome label. With the right tools, various graphic design principles, individuality and creativity, even an amateur designer can create labels.
Does Google Docs Have Label Templates?
Yes, through a third-party apps. Google Docs already has a feature to create labels with the help of add-ons. These add-ons are made by a third party to make it more efficient and good.
How to use it is a bit complicated because these free printable label templates require a little effort to print labels from Google Docs. You must first add the Avery Label Merge add-on to Google Docs.
Does Microsoft Have a Label Template?
Of course, Microsoft has free printable label templates. You can create a separate name tag for each guest.  Organize your event with detailed, easy-to-read label templates for your party guest list. You can even save money by creating your own gift labels.
Bottle Labels Template
Bottle labels contain information on product packaging in the bottle, starting from the brand, to the information that describes the product. Products in bottles of course require information on composition, brand and expiration code.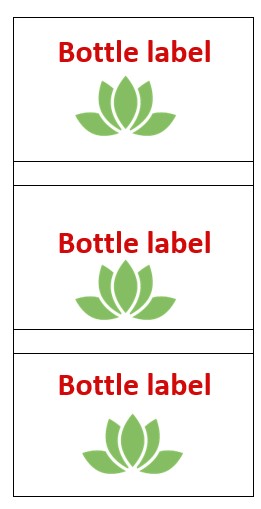 Bottle Labels Template
To make an effective bottle labels is certainly not easy. You need to pay attention to themes, concepts, colors, images, font types, etc. From glass bottles to plastic bottles, there are many creative free printable label templates that can inspire you.
Invitation Labels Template
Making name tags on invitations still confuses many people. Indeed, to make an invitation name is a tricky thing. It takes accuracy of size, so the invitation name label can be printed perfectly.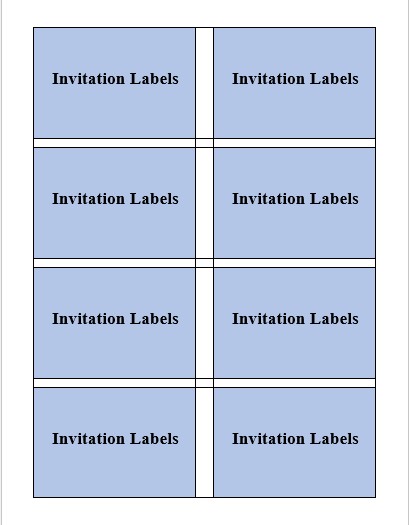 Invitation Labels Template
There are many types of invitation label sticker, but there are two types of sizes that are most often used, namely sizes or codes 103 and 121. Many choose these 2 kinds of code numbers because they have the right size for the letter size.
Laser Label, Inkjet Label         
When it comes to printing labels, the choice between laser and inkjet printer is up to you. There are many distinctions between laser printers and inkjet. However, the most important thing is to know how to operate those devices.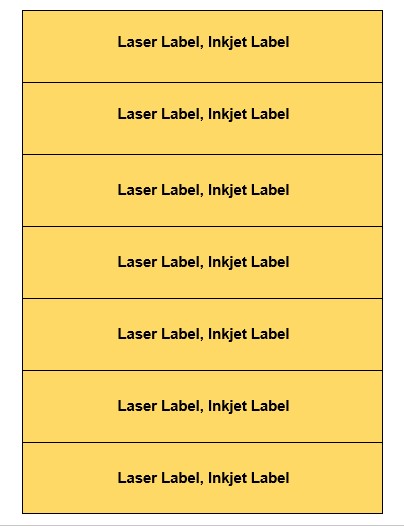 Laser Label, Inkjet Label
Multipurpose Label
These labels are suitable for a variety of organizational projects. They are perfect for creating custom professional labels. These are also suitable for use in inkjet and laser printers, copiers, and multifunction printers.
Multipurpose Label
In addition, these multipurpose labels are already customized for use with Microsoft Word label print templates. They are designed for error-free feeding, saving time, and minimizing wastage for reliable printing.
Printable Name Labels
Sometimes, it is difficult to set and determine the size of name label because of different types of paper. Well, these name labels are in Word, and they are printable. You don't have to bother setting it up anymore.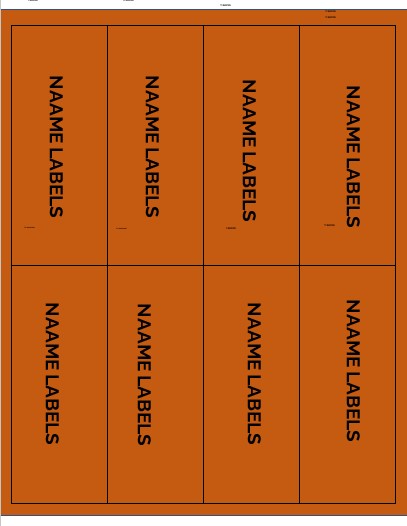 Printable Name Labels
Printable Wine Bottle Label
There is a saying that wine tastes better as it ages. Some people will object to this statement. However, it is true that some things get better with age. This is probably why some beverage companies, especially wine, prefer to label their bottles with vintage labels.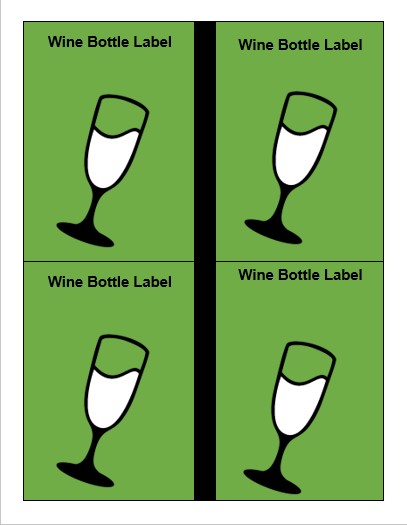 Printable Wine Bottle Label
If you want to bottle your own wine, these free printable label templates add a personal touch to your bottle. Use this label to celebrate a special day.
Rectangle Labels
By creating a unique label design, it can attract the attention of consumers. Therefore, it's not surprising that currently there are many different and unique labels. As the name implies, this type of label has a rectangular shape that's very versatile.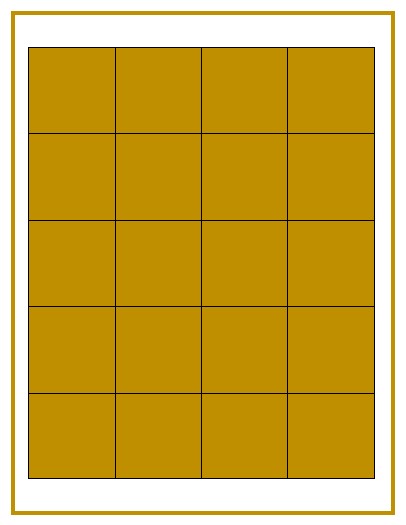 Ractangle Labels
These labels are ideal for labeling envelopes, packages, or food container. You can adjust the label's contents with the product you are going to distribute.
Return Address Labels
This label is usually used to return goods that do not match the order. This is often used in buying and selling transactions using courier services. Usually, this label contains product details, ranging from quantity, price, receipt number, date, recipient, sender and reason for return.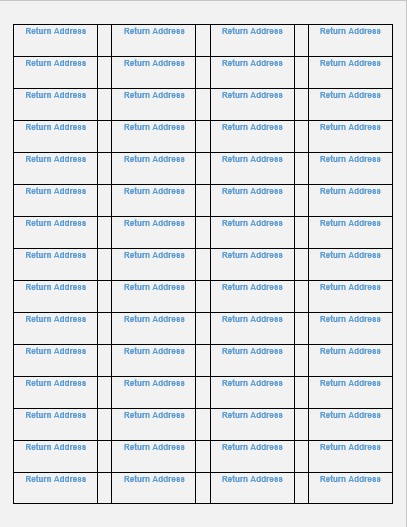 Return Address Labels
If you often shop online, you will be familiar with this label because it is automatically created by the application provider. However, if it is unavailable, you can download free printable label templates, and then edit it yourself as needed.
Shipping Labels Template
With the advent of e-commerce, shipping labels on ordered packages are an important part of shipping process. They show the essential information for you as well as your customers. By using shipping label template, you are already using a simple way of providing service.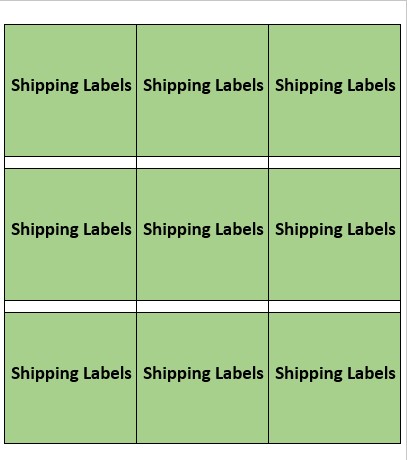 Shipping Labels Template
Tin Can Labels
These labels are usually used on food packaging made of tin. They contain information about food in form of pictures, writing, a combination of both, or other forms that are included, affixed, or become part of food packaging. With the information, consumers can choose products according to their needs.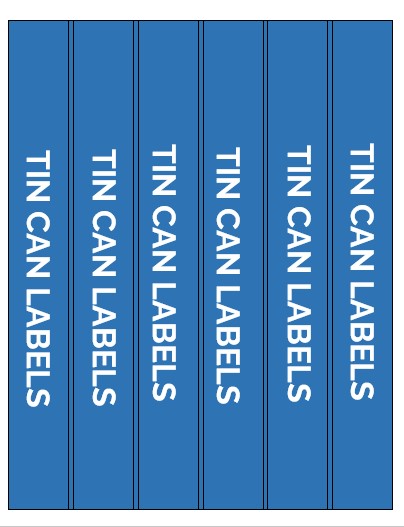 Tin Can Labels
You don't need to worry if you are a novice businessman who wants to market canned products but confused by labels. You can always use the free printable label templates.