Designing the Beautiful Wedding Photographer Rack Card
Are you a photographer? You might not be sure about the proper media to promote your business. Just relax as you can start promoting your photography business by using the wedding photographer rack card. The first impression of clients is very important. Show your best portfolio using a beautiful and professional card rack design. You can design the rack cards by using ready-made templates that can be downloaded for free. Yes, it is free to download the premium PSD rack card templates.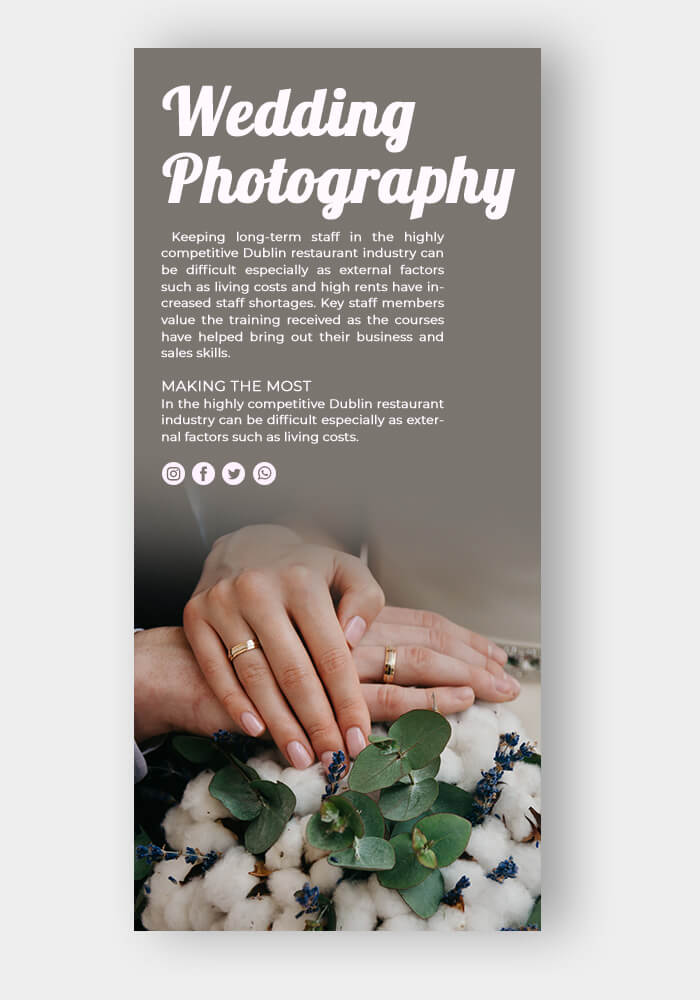 Wedding Photographer Rack Card Template Details
International standard size
You need a rack card that looks professional. The template used is the international standard size 4″ x 9″ for the rack card. It is the right size to suit the business needs.
PSD file type
Photoshop is one of the powerful software for processing images today. There are many ready-made templates with PSD extensions that support Adobe Photoshop. Don't worry about your old Photoshop app version as the template is compatible with CS versions to the latest CC versions.
Instructions
Even if you have never opened Photoshop application, it's not a big deal. Some instructions in it will facilitate the design process. The file is fully customizable. You can do the editing process quickly and easily.
Images and fonts
There are images and backgrounds for display purposes only. It is not included in the package. However, the fonts are standards that you can use for personal or commercial purposes.
How to Use Wedding Photographer Rack Card Template?
Choose your best template
Wedding photographer rack card templates are available in various templates, so you can choose the best one according to your taste. This is a good thing because you can play with your imagination. Besides, several templates are made by professional designers. So don't worry about the quality.
Customize the template
This is the most fun thing when making a card rack. Enjoy your design process without having to create a layout from scratch. You are one step ahead with other designers. There are some instructions to follow if you are still confused about using Photoshop.
Branding your business
The most important thing is to make your business branding because it will show a different character from other businesses. Branding with classy quality will affect the attractiveness of clients to choose your services. Besides, it can be your long-term strategy.
Things to Avoid when Designing Wedding Photographer Rack Card
There are several aspects that you must consider in the process of making a wedding photographer rack card. One of them is about originality. As a photographer, it is pride when putting your work in a promotional media. Yes, you should avoid using other people's portfolios in your promotion.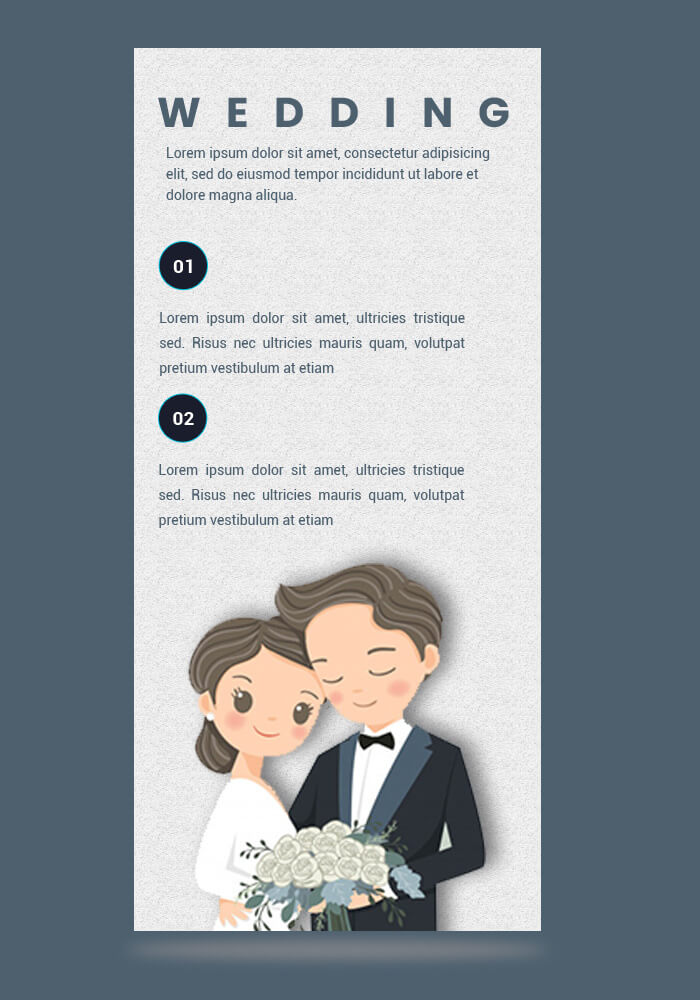 Benefits of Using Wedding Photographer Rack Card
By using the cool wedding photographer rack card, you will be more confident in promoting your business. Besides, a professional rack card will show your credibility as a professional photographer. Clients will not hesitate to use your services as a reliable photographer.