The Best Pet Care Rack Card Templates to Download
Pet care is a broad term for a business that includes pet sitter, pet walker, or pet groomer. The fierce competition is only heightened by the fact that pet owners are picky about whom to trust to look after their pets. Seeing how important it must be to attract more clients, you can consider using rack cards as your business' promotional tool. It has been considered as the most effective way to appeal to new potential clients. This template of pet care rack card can be what you just need to introduce your business to the targeted audience amongst many other competitors.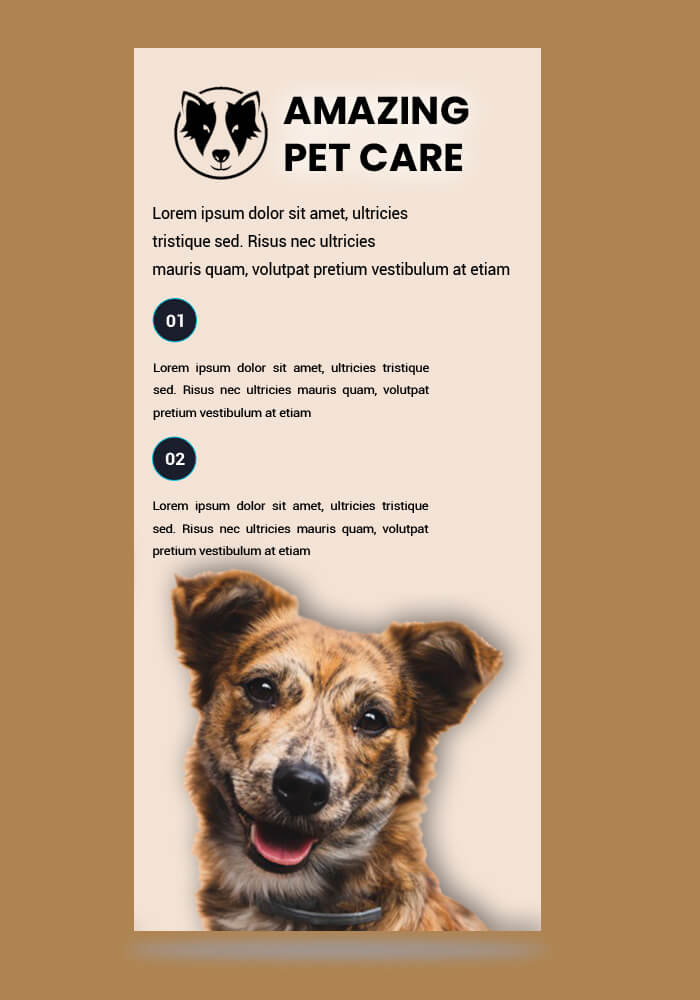 Pet Care Rack Card Templates
An effective and efficient pet care rack card is the one that's able to grab the pet owners' attention as the target market of your business. It is essential to build interest in the service that you offered and provide some action inducing methods to get the clients to choose the business of yours. Using a template is an easy, quick, and cost-effective way to get you on this goal.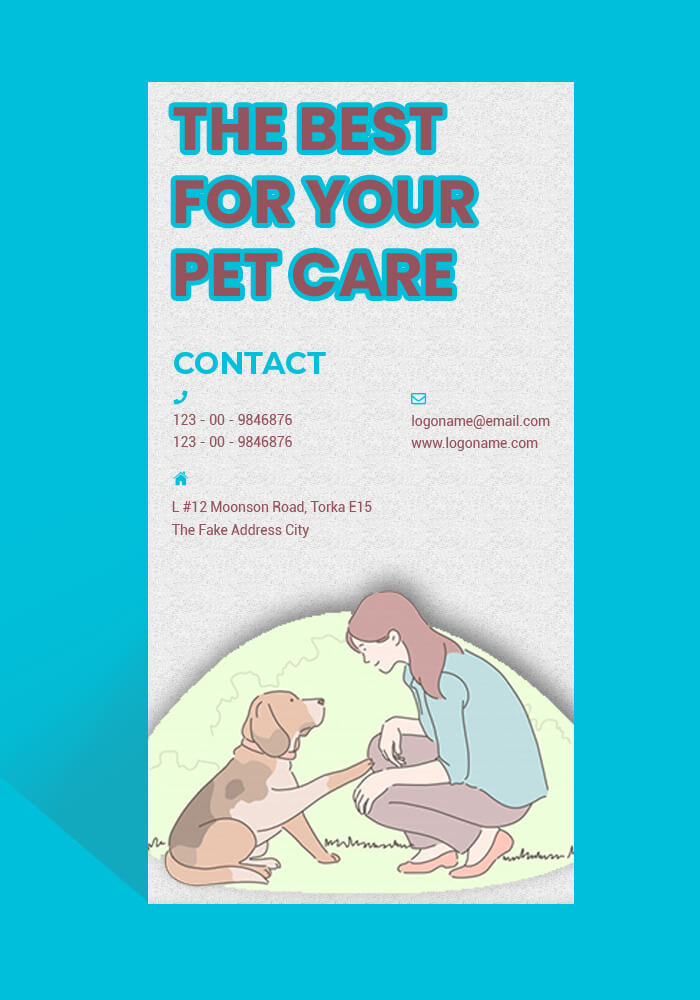 Pet Care Rack Card Benefits
There are some benefits of using a rack card than other types of promotional tools, which you can read in the following:
It makes a better brochure
Generally, a rack card printing cost is lower than the brochure printing cost. Despite being one on the cheaper side, it is highly visible, more familiar to the customer, and easy to carry around. The size of the rack card is half smaller than a brochure, so the portability aspect is something worth considering. Most racks on the high traffic location such as touristy areas are built-in standardized sizes so you can put your card in more places.
It is bigger than a postcard
The postcard is usually doesn't work well because it doesn't have a united display system. Moreover, a standard postcard provides less space to explain about your business than a rack card by about 25% – the amount of space that you can use to put more text and images.
It is similar to extended business cards
The display rack size which is mentioned earlier is the main advantage of a rack card. Sometimes people overlooked the displayed business card because it is too small. Use this advantage to have more freedom in designing and choosing what piece of information to include in the rack card of your business.
Pet Care Rack Card Ideas
If you are having a hard time grasping or coming up with the design ideas of a pet care rack card, you do not have to worry any longer. This template is exactly made for this purpose, with professional graphics and proper layout. The design is pleasing but grabbing enough to get new clients put attention to your business.
Free PSD Template Pet Care Rack Card
Get the free PSD pet care rack card templates in the high-quality file now. Besides you get the benefit of instant download, the files also come in customizable and printable formats. The layout, graphic files, color palettes, images, and text are designed to look professional. Once you've downloaded the template, it is yours forever.