Optical Store Rack Card Template Designs for Promotions
Optical stores can always have various media promotions. Since there can always new products, it is important to make the announcement, and it is possible to promote the product by giving a special price. There are many ways to do, and various possible media can be picked. In this case, an optical store rack card becomes one of the good options. It can deliver necessary information regarding the products and services offered by the optical store.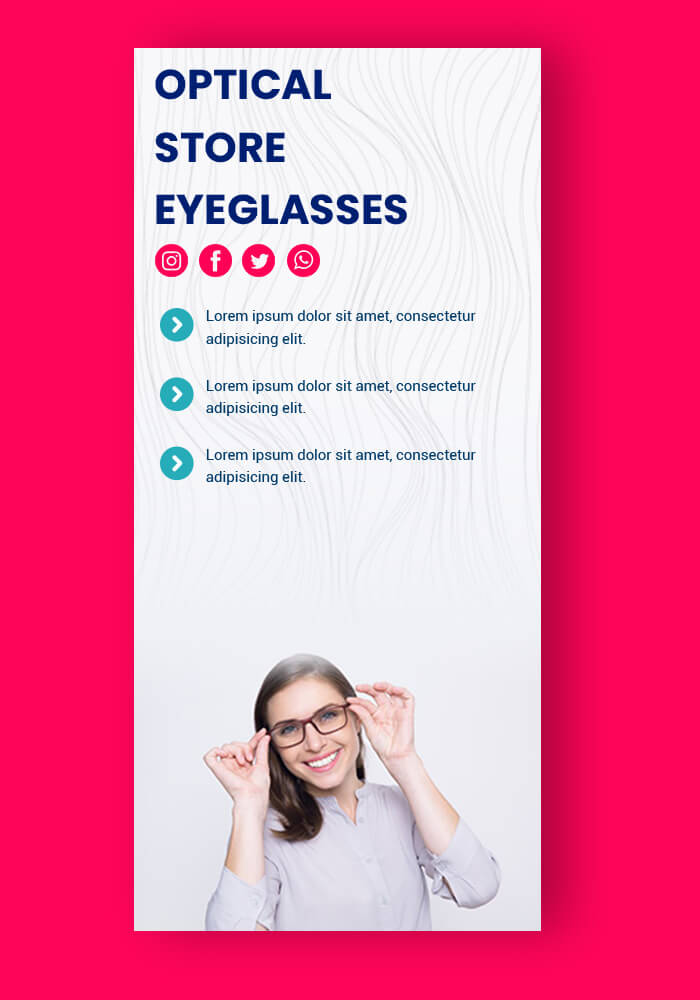 Benefits of Having Optical Store Rack Card
There are some media to choose from marketing and promoting business or services. A rack card is one of them. Regarding its benefits, these are some interesting points to have.
More effective than brochures
The rack card is similar to a brochure. Simply, it looks like a brochure, but it has fewer pages or sides, and it is more compact. Even if it is more compact, it is more effective since people will have more interest to read the simplified version instead of taking the whole brochure.
Cheaper
Since it has a simplified and compact design, it can cut the cost of its printing cost. While it has the same function to promote the optical store product and service, it can save more money, so it is a good point to have something affordable.
Portable
The brochure is surely portable. It can be kept on the bag, and it will not take much space. However, the optical store rack card can be more portable. It is a piece of paper with a picture and some words. It is more like a postcard, so it can also be slipped or kept as the bookmark.
Optical Store Discount Rack Card
In a certain moment, having a special discount and promo is a good way to promote. This can be done during the end year or New Year moments. In addition to these two moments, holidays and other occasions can be a good chance.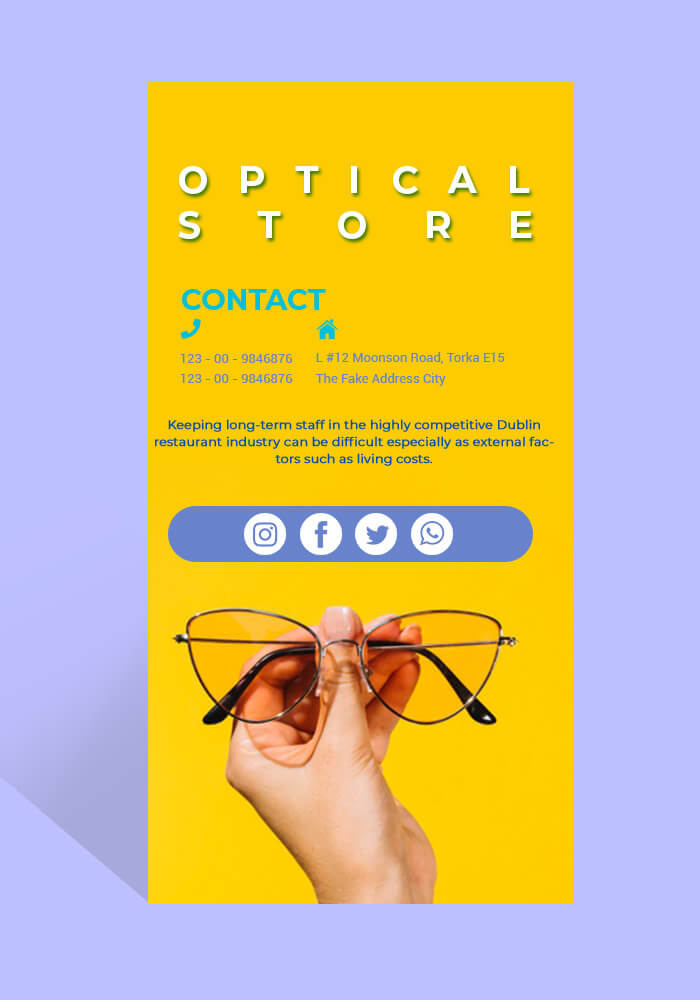 Of course, these occasions will require a nice design of an optical store rack card. This can be made by displaying the amount of discount on the rack card. It can be a call to action, and it should be designed clearly, so everyone easily sees the interesting promo.
Optical Store New Product Rack Card
When there is a new product, it should be introduced and announced. It will be a good opportunity when it is about a great product from famous brands of glasses or lenses. This moment cannot be ignored, and the good rack card design is necessary for the promotion.
It is enough to have a picture of a model wearing the glasses. In case there is no model, showing the glasses or lens is enough. Then, showing some key features will make a perfect combination of the rack card design.
Optical Store Rack Card PSD Templates
In making the design, it surely requires time and effort. Choosing the concept and designing the layout can be quite exhausting. It should be made attractive and informative, so all aspects should be considered well.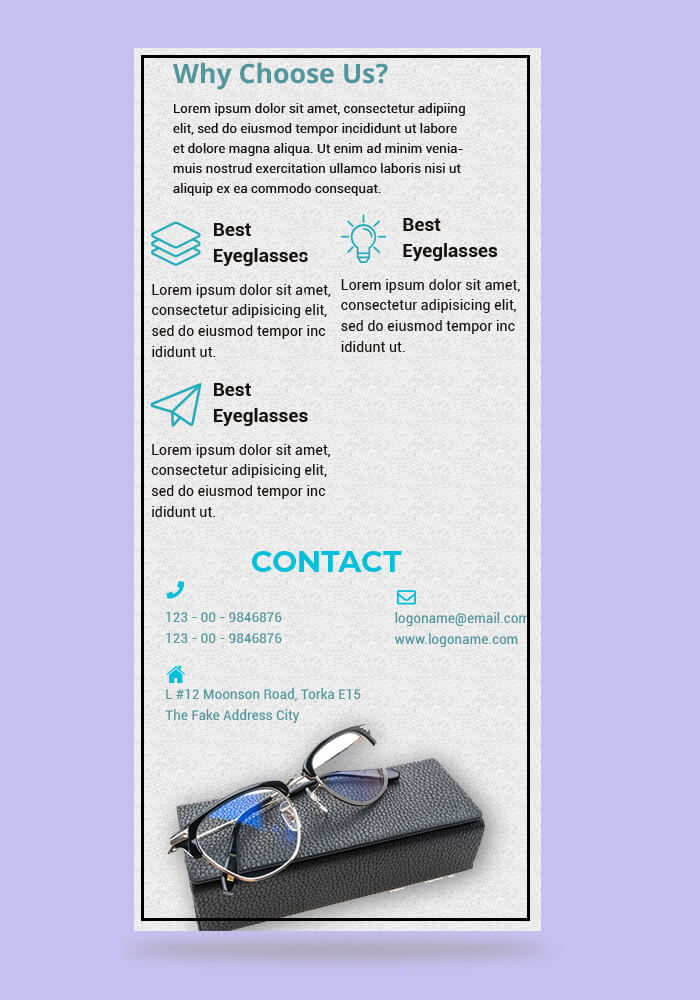 In this process, it is great to have a shortcut. When there is an easy solution, it can ease the task. Fortunately, now people can get a rack card template in PSD format. This is very useful, since later people only need to download the file of the optical store rack card template, and later they can easily modify the design.