Download Modern Real Estate Rack Card Templates for Free
A modern real estate rack card is an affordable marketing tool to gain recognition of your property brand and increase the prospect of transaction. It is, as most of rack card designs, formatted in easy to grab size to allow you to put them in strategic locations, such as furniture stores, home improvement shops, leasing office, and other places that commonly visited by house buyers or sellers.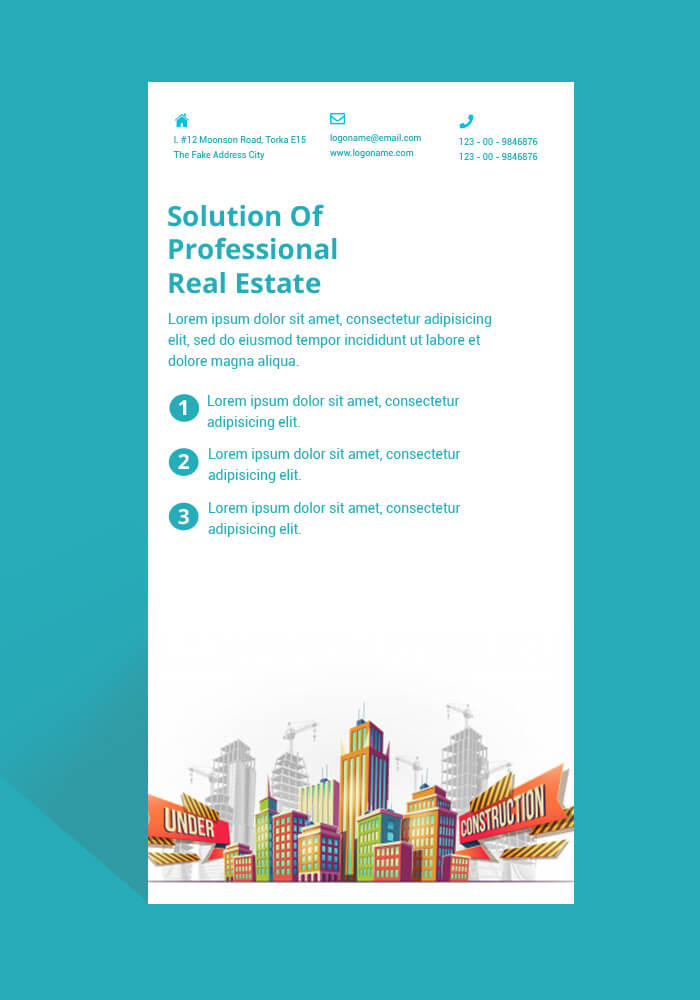 Modern Real Estate Rack Card PSD Templates
These PSD modern real estate rack card templates are designed with professional and clean appearance to reflect the nature of your business. They suit the best to use for property promotion and real estate business by estate agents, realtors, or interior design brands. It is also possible to use them for advertising property, real estate listing, or interior business.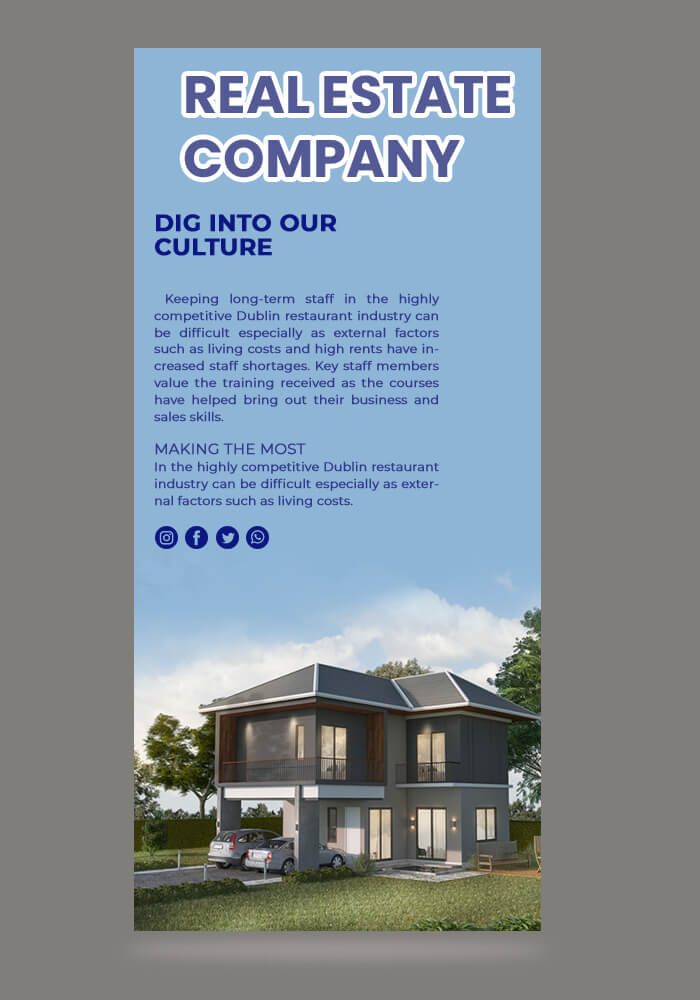 Modern Real Estate Rack Card Tips
Here are three tips to create the best out of your rack card, that you might want to follow:
Use eye-catching slogans and photos
This piece of paper is displayed on the rack – hence the name, or on the store corners and check-out stands. Sometimes, there are hundreds of other cards that are put in the same location, thus increasing the competitiveness amongst the company to get people to choose and pick up their rack cards. To make yours stand out from the crowds, carefully choose the images, color palettes, and text to put inside. It is best to use high-resolution images and memorable headline to draw people in.
Input features, benefits, and incentives
Once people's attention has been grabbed, you have to show what makes your business, including your product or service special. Instead of filling the whole card with stacked paragraphs to describe the benefits, thinks about what the customers are expecting when they choose your business. Focus on the most enticing points. If you have some types of incentives such as discounts, coupons, or promotions, you may put them on the cards to encourage the readers to use them.
Do not forget your business identity
To allow the customers to reach and contact you easily, you have to provide some ways for them like putting your website or phone number. If your business has opened a new location, then input the address as complete as possible. It is also preferable to offer additional ways to make the customers remember your business and the location.
Modern Real Estate Rack Card Designs
On this page, you'd be able to find various designs of modern real estate rack card templates. You can download and edit them to personalize the card as much as possible. After that, all you have to do is just set competitive pricing and print them in high quality to match with the business' traits of yours.
Free Download PSD Modern Real Estate Rack Card
Download PSD modern real estate rack card templates for free now. They are available in easy to customize layout, awesome graphic designs, and full-color page. All of the templates are suitable for digital output and commercial printing as well.