Show Your Love by Sending the Christmas Postcard
Well, you are waiting for Christmas day for a whole yearn and you are ready to celebrate it with all of your beloved ones. You start decorating the house with Christmas ornaments, setting up the Christmas tree, doing the cleaning, baking some cake, and buying presents for your kids or family. Yet, you should prepare one more thing to celebrate the day and greet your relatives – Christmas postcard. Although most people don't use postcards anymore, sending it will show respect to your nearest and dearest. For you who don't have adequate skills to design a postcard, this article will give the solution. There are useful tips and templates to design your postcard.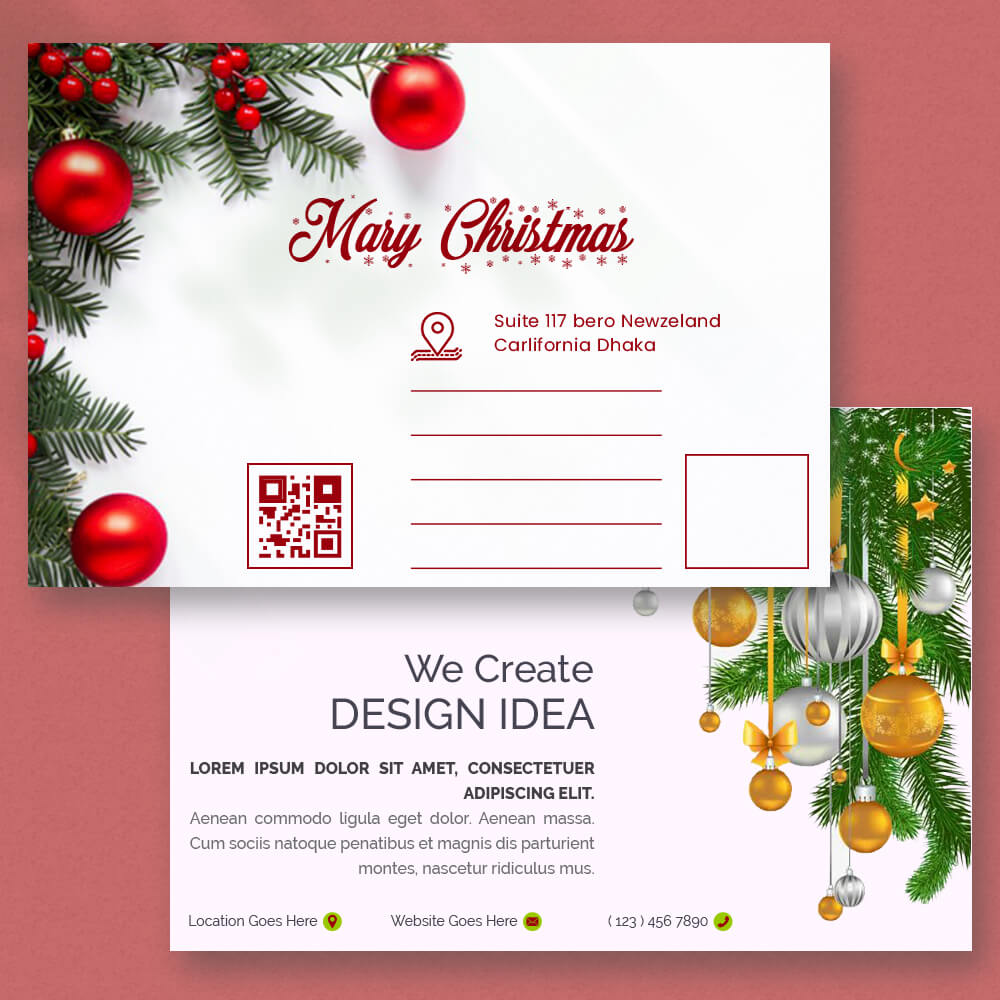 Reasons to Use Christmas Postcard
Some reasons to use the Christmas postcard in this digital age are stated below.
Helps to Reconnect with Family or Friends
By sending a postcard at Christmas to your family or friends, you show that you care and love them. If they are far away and you are maintaining a long-distance relationship with them, they will feel respected and not forgotten.
Shows that You are Grateful
You can use postcards to say that you are thankful to have them in your life. It is an expression of gratitude to those who pray and support you for a whole year.
Sends Positive Spirit
This year's end should be celebrated happily, and sending a postcard will send a positive spirit. The positive spirit you have given is truly needed to start the new chapter of life.
Tips to Design PSD Christmas Postcard
To show that you mean your words, you have to give the best in the postcard design. Here are some tips in designing a beautiful and meaningful PSD postcard.
Use Some Colors
Don't limit yourself with red and green! You can add more colors to make the postcard stands out more.
Use Family Photograph
If you love to greet and show the relatives or friends that you are doing great, you can use the family photograph in the postcard. Make it more unique by taking pictures outdoor or at any uncommon place.
Use Personal Text
Instead of having the usual "Merry Christmas", you may think of using more personal messages in the postcard. Try to put your favorite quote, jokes, or poem to cherish them more.
Templates to Design PSD Christmas Postcard
No need to worry anymore about how to design a Christmas postcard. Here, you are presented with various PSD design templates that are easily edit and customize. All of them are provided with 300 dpi resolution and beautiful layouts. Therefore, you not only get a beautiful and attractive design, but also the high-resolution image for your postcard.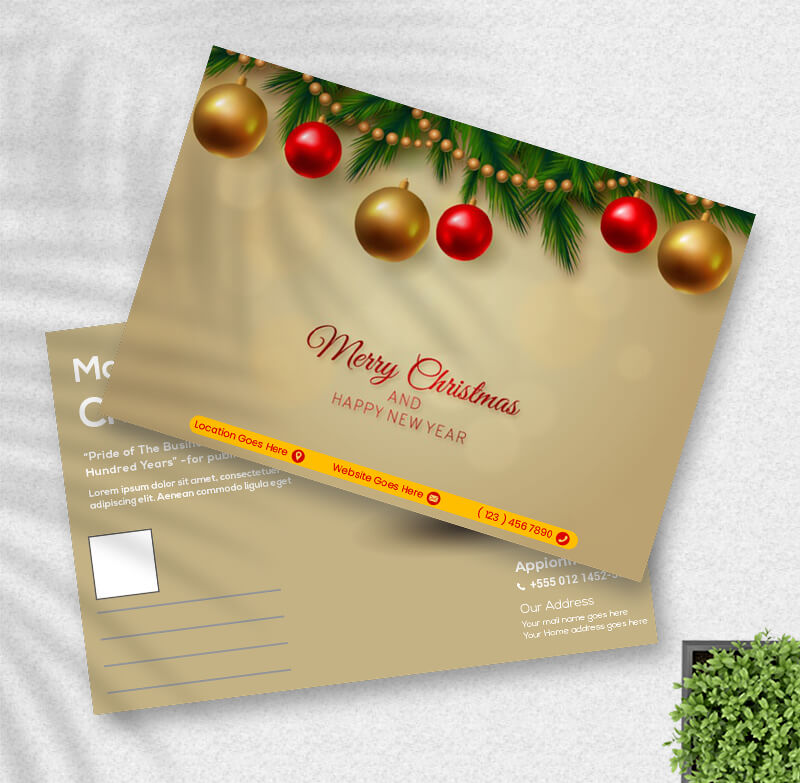 Samples of PSD Christmas Postcard
You can find PSD Christmas postcard samples that are suitable for the Christmas celebration. Don't hesitate to download, edit, and customize them as you wish. As you print out your postcard, you will be amazed by its beautiful and attractive result. Just send your postcard, and show your love with it.