Corporate Postcard Designs for Various Business Fields
The corporation always makes some marketing strategy. Many possible options are available, and it depends on the corporation and its team to choose the most suitable strategy. In terms of media for marketing and promotion, corporate postcard is possible to become an effective choice. It is quite simple, and there are still some good advantages of using the media of the postcard.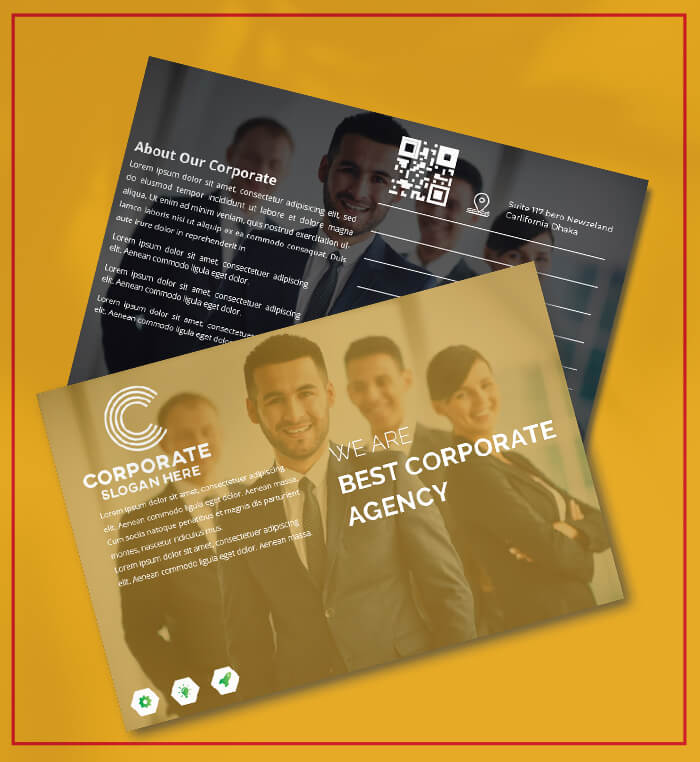 Advantages of Using Corporate Postcard
Each type of media has an advantage. In this case, the postcard becomes the popular options in some companies because of some good advantages, such as:
Cheap
When choosing a media, cost becomes one of the considerations. The postcard is suitable to choose from since it is more affordable. It uses smaller paper as the media, and it already cuts the cost. Moreover, printing the postcard is cheaper than the other bigger media.
Convenient
A corporate postcard becomes one of the most convenient media of marketing. It does not take much space. Then, its size enables people to easily distribute the cards. Its size is quite handy, so when it also gets good design, people will not mind to keep and read the postcard.
Easy to design
The postcard has a small size. It makes the media so handy and portable. Then, it can be a good way to rebranding and create a good impression, since the small space can be utilized to create a nice design in a simpler concept, so people are attracted to see the content.
Corporate Business Postcard
Businesses and companies use a postcard effectively. This small and compact paper is very effective to deliver information. Then, it is possible to have a nice design, so each corporate postcard can always be successful in obtaining people's attention.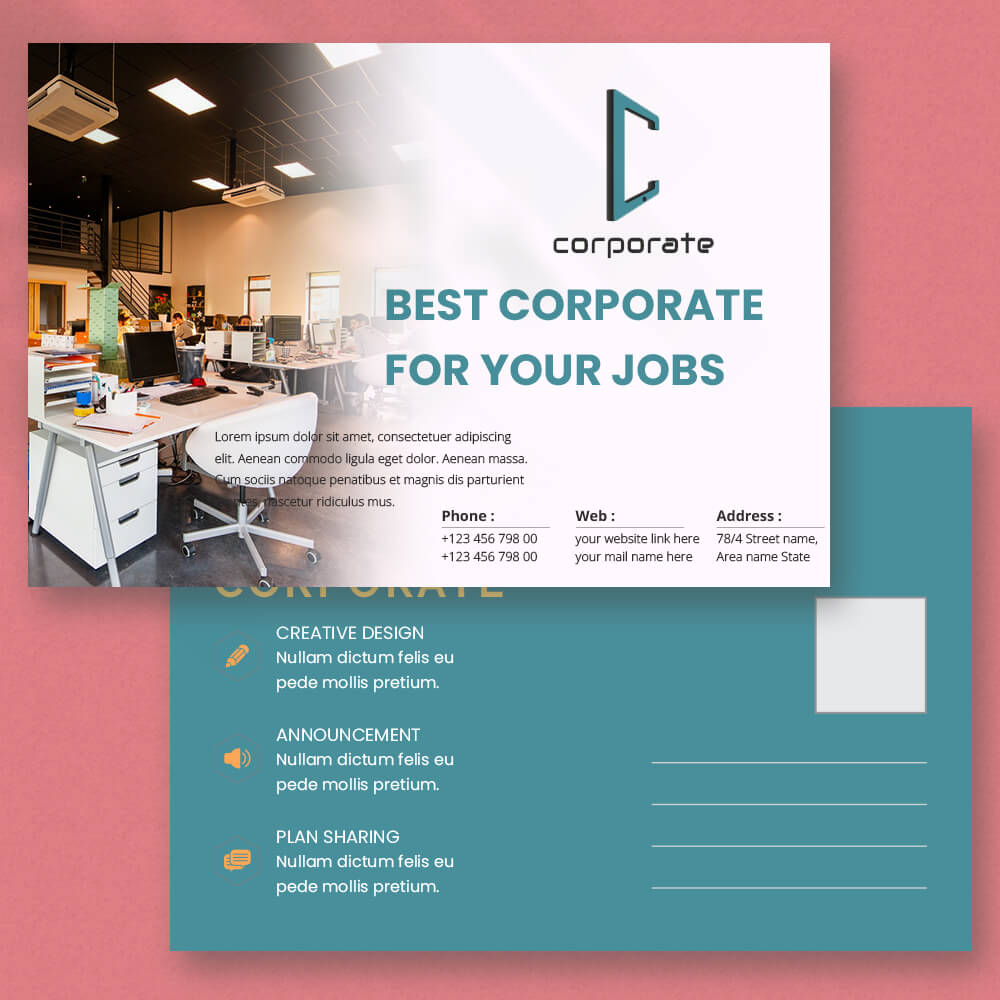 In terms of its design, each company can have a different concept of design. In this case, there is a nice example. It is a postcard, yet it does not show many details regarding the brand or company. Instead, it offers a nice graphic design with a clear logo and name of the corporation.
Corporate Postcard Samples
Making the design of a postcard is no easy task. It involves creative thinking, and people should have a fresh idea to create a nice appearance on the small paper. In some cases, the designers may need to have a postcard example.
The examples can give good ideas since these provide some references on how brands make the design. Having more examples also give good benefits, since there will be more information to gain, and it can trigger a creative idea.
Corporate Postcard Designs
Each field of business and company can have a different way to show the design of the postcard. For example, the fashion business will give more chances to show the outfits and models. In this case, having the concept of collaged pictures becomes one of the examples.  
Since the postcard also becomes media of promotion, adding information about products or services from the company or brand is necessary. It can be delivered by using words, but it is also possible to use the picture. Surely, various corporate postcard designs are available, and each of them always has an attractive concept to deliver information and product promotion.