Celebrate the Day and Get Your Graduation Celebration Invitation
You might be waiting for this day after spending years of struggle. Yes, it is your graduation day! You have to make it special to celebrate milestones and achievements. Let your beloved ones be a part of your happiness. By throwing a graduation party, you are going to share the ups and downs you have faced during the study period. You need a graduation celebration invitation to make your day more memorable. Well, there are so many PSD graduation invitation samples that you may choose to create your invitation.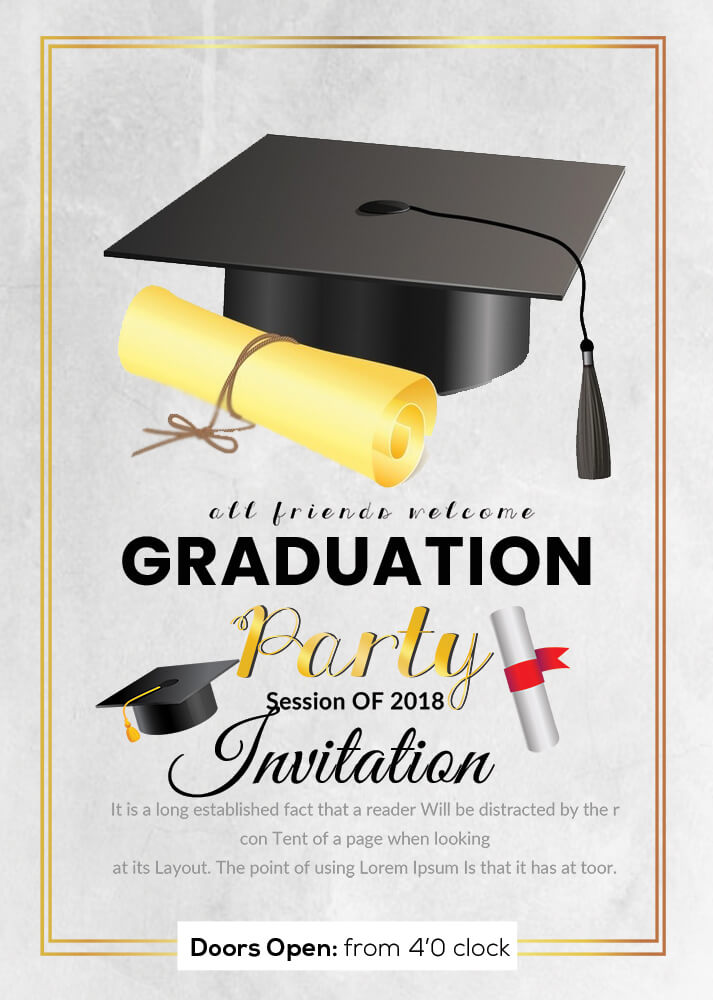 PSD Graduation Celebration Invitation Design Tips
Choose the Colors
Colors are important in designing an invitation to create a specific tone or emotion. Never just apply colors without considering the purpose of your invitation.
Choose Your Visual Style
Visual style affects the overall appearance of the invitation, including color, typography, and illustration. You may spend some time to research and eventually choose which style works best for you.
Try Some Templates
To start with one predesigned invitation template and try another one. It comes in handy if you are not used to designing the invitation. Some PSD templates can be easily edited and customized.
Use High-Quality Fonts
Typography plays an essential role in the invitation composition. The fonts represent emotions you intend to give to your invitees, for example, the sans serif fonts show more casual mood or script fonts give off the elegant vibe.
Mind Your Details
The aesthetic value of your invitation is essential, but the crucial part is the reason for making it. Well, we are talking about the details. To keep the details legible, make sure to use a considerable font size for location and dates. Don't forget to contrast the text color with its background. You don't want your invitees to miss important points, right?
PSD Graduation Celebration Invitation Designs
You can find many collections of elegant and fancy graduation celebration invitation template designs to help you present your ventures. There are also suitable materials for you to avoid starting from scratch. All of PSD free design templates you will find are provided with smart object layers. You don't need to be an expert at Photoshop although the basic knowledge is suggested. Some templates allow you to edit the background as well.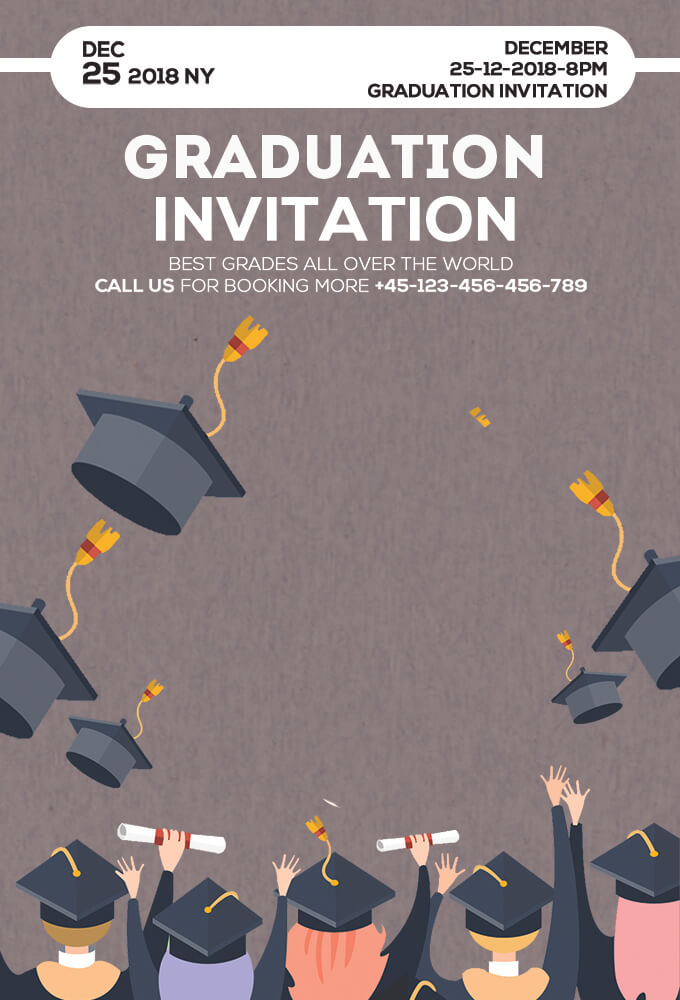 PSD Graduation Celebration Invitation Design Templates
You just need to choose the best one of many choices of PSD graduation celebration invitation templates here. Bring the attention to your graduation party when you design your celebration invitation with the free design templates. As a note, never put too much on your invitation. Yes, don't crowd your invitation by putting too many elements. Don't worry to leave blank space between text or images.
PSD Graduation Celebration Invitation Samples
There are various templates provided in different shapes, color palettes, and edge finishes. Increase attendance at your graduation party and create your celebration invitation today. Just use free samples of graduation celebration invitation. Take your time to properly choose the invitation samples. Use one which suits your need.