Designing Your Rack Card with Gym Rack Card Template
Are you a regular member, personal trainer, or even the owner of the gym? Well, maybe you would like to do a campaign on how important to be healthy. You want to tell others to work out regularly as well as promote your gym establishment. Of course, you need an effective media to do so. One of the most effective tools is a rack card. It is smaller than brochures and posters, but it is beneficial in certain ways. Instead of reading posters or brochures, rack cards contain all necessary information in a little space. There are a few useful tips for designing your gym rack card template.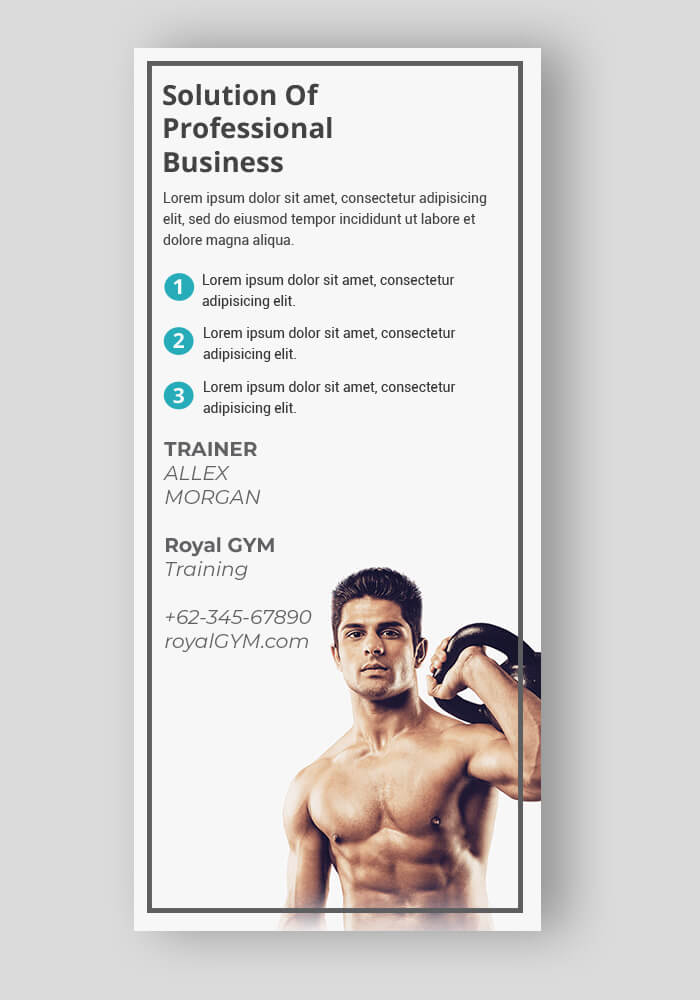 Effective Use of Gym Rack Card Template
Here are some guidelines to use the gym rack card template effectively to boost your business.
Know Your Target Audience
You need to know your target audience. Boost your sales by creating a rack card that grabs attention and persuades potential customers. Use the most appropriate design, headline, and features by choosing a suitable template.
Help Them Find You
There are some essential points when choosing a rack card template: visual, headline, short descriptions, and bullet points. Don't forget to include your gym address, phone number, social media account, website, and simple map.
Tell Them What to Expect
You should tell the readers what benefits offered by your gym. Write one or two benefits on the front area and other benefits on the back. Make sure to keep it to the point but simply informative at the same time.
Include coupons or discounts
Coupons or discounts will usually drive readers. It's also suggested to research your competitors and create your rack card better.
Layout Design Tips for Gym Rack Card Template
Use Attractive Colors and Images
Use attractive colors and photos of your gym building, tools, or personal trainers to catch the eyes of potential customers. Don't forget to make sure that the top portion of your gym rack card displays the engaging visual.
Focus on the Content
Since the content is an essential part, you must pay special attention to what you include there. Decide your target audience and be clear about the message of being healthier.
Include the Basics
With a limited space you have, you need to make sure you include all necessary information on the gym rack card. Put the phone number, website, and email address, For more effective use, you may include QR code as well.
Design Tips of PSD Gym Rack Card Template
Here are a few tips for designing your PSD gym rack card template. First, use bold Headline and graphic. The graphic may attract people to take your card, but the headline and content will keep them reading. Then, be clear with your message on the rack card, and choose your words carefully.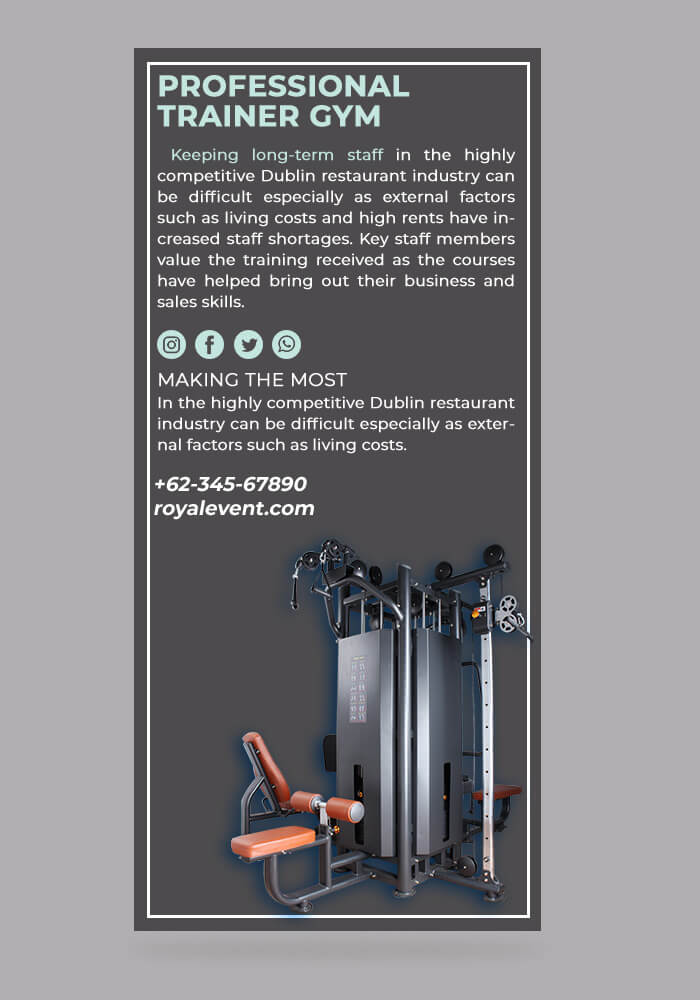 The Creative PSD Gym Rack Card Template
Get and customize your own gym rack card template by choosing some creative ideas or designs. With your touch and high-quality design provided in every template, you can create your rack card and proudly show off its final result.