Legal Service Banner to Promote Your Business
Do you own a legal service company? Are you looking for the right media for promotion? Well, in this digital age, various ways are implemented to make your dreams come true. Let's say brochures, flyers, posters, legal service banner, and the most popular one is through social media. How can the legal service companies trust a banner ad to attract people's attention to what they offer?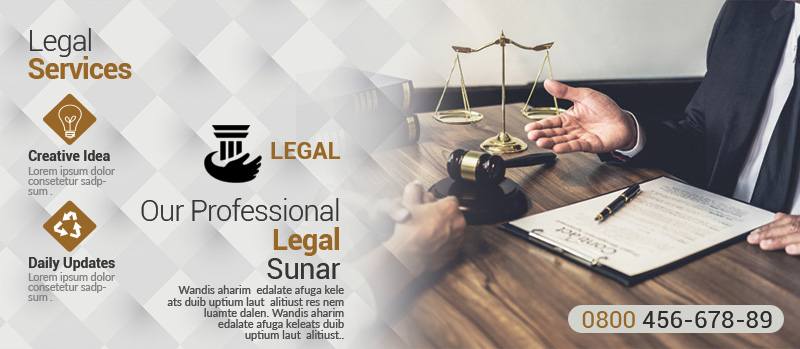 PSD Legal Service Banner Attraction
Yes, it is simply cost-effective to display your services attractively, whether it is online or offline. Well, as you just start the company, you have to take into consideration the size, the position, and the context of the advertisement.
PSD Legal Service Banner Guidelines
Begin with Strong Heading
The strong heading is playing an important role in promoting your company. Get a short and captivating heading to your banner, and do not forget to vary the use of font sizes and colors. Make sure you have a different ad from the others.
Be Creative
Strong words tend to attract people's attention quickly. Although it is short, it is effective to keep your message on point. Moreover, providing short yet enough information in your legal service banner is truly possible.
Be Eye-catchy
The content and images are needed to make your banner stand out. Keep in mind the content and images have to be relevant to what the banner is promoting. You must know why you want to use that service immediately. Yes, it is about being on target.
Be Clickable
Clickable here means having a strong call to action. To be different from the other ads, you need to speak out about your special service. Engage your customer-to-be through your ad's visual. In this case, you can use bright colors then adjust its size and shape.
Be Specific
It is more effective to limit one offer per banner. Never confuse your clients by giving too much at a time. Instead of listing out each service's variation, try to say "Lawyer Service" of "Lawyer Consulting".
PSD Legal Service Banner Template
Grab your client's attention by using various ready-to-use templates. Let's start promoting more and make the good use of legal service banner. Ready-to-use PSD banner templates are editable and (most importantly) time-efficient. You have the freedom to change the color, size, shape, or text. Don't forget to use your creativity and imagination. Well, the key is all about promoting your service in the right way.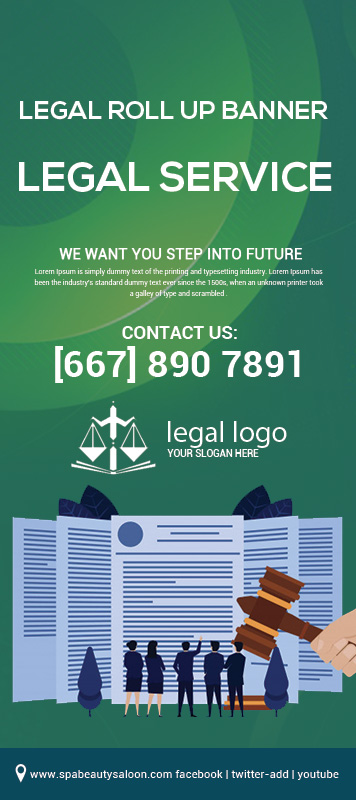 PSD Legal Service Banner Free Design
The first impression is necessary, not only for judging someone in the first meeting but also for making your clients interested in your ads. You can find any simple, unique, and free legal service banner design. Of course, it is available in PSD format and can be adjusted to your convenience. Your simple banner is available in the skyscraper, leaderboard, rectangular or vertical sizes. Now, you don't need to worry about anything more. Just search and download the templates without any second thought. Get your legal company to the top of the mountain.