Be Confident with Your Non-Profit Organization ID Card
Are you familiar with the non-profit organization? In brief, this organization is for mutual benefit or public, not to get the profit for investors. As a member of your noble organization, you need a special identity tool to be recognized. That means you need your own nonprofit organization ID card.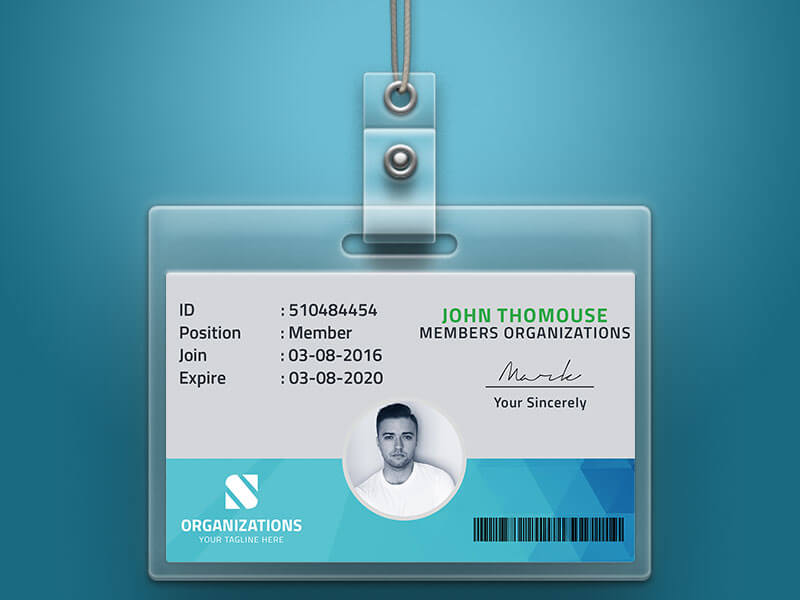 Non Profit Organization ID Card Elements
Materials
PVC is the most common material used to make nonprofit organization ID card because it is durable and strong. There are three types of PVC cards, which are composite, earth-friendly bio PVC cards, and rewritable cards. Composite cards are perfect for the lamination process. Earth-friendly bio PVC cards are extremely handy since they can be stored in a wallet and printed. Most importantly they are safe under the rain. Rewritable cards have a rewritable surface on one side, and PVC finishes on the other side. They can be reprinted and erased, mostly perfect for visitor cards.
Thicknesses and size
ID card thickness is usually 30 mm, but it can vary from 10 mm to 80 mm. It's suggested to check the printer's manual before printing it out since the card thickness accepted by ID card printers varies widely. Moreover, there are three standard sizes of ID cards: CR79, CR80, and CR100.
PSD Non-Profit Organization ID Card Design Tips
Decide the Orientation and Layout
Both portrait and landscape orientations should be considered to determine the best layout. You should consider some important things, such as how the card will be displayed, whether it needs a hole, so the logo won't be placed too near it, or if there any crucial part on the card that might be rubbed off. Therefore, you will need extra protection.
Select Graphics and Face
Pay attention to some important things when designing your ID cards, such as the use of readable bright colors, the choice of background to avoid flaws on the card surface, and the appropriate size and quality of the cardholder's photo which is the essence of the card. Moreover, consider the use of fonts as well. Bear in mind that using too many fonts will avoid the card's readability. ID card is a representation of your organization's image.
PSD Non-Profit Organization ID Card Mockups
Although you are not a designer, it is okay to have various ID card designs and mockups for your library. These ID card mockups won't only work for your organization, but also for anyone who thinks ID cards are necessary. You can browse easily some list of free PSD ID card templates. If you want to create your prestigious nonprofit organization ID card, the qualified ID card mockups are needed to present what the final result will look like. It is never a waste of time to add your library with ID card mockups. Besides helping the other members visualize the result, you won't need to create ID cards from scratch.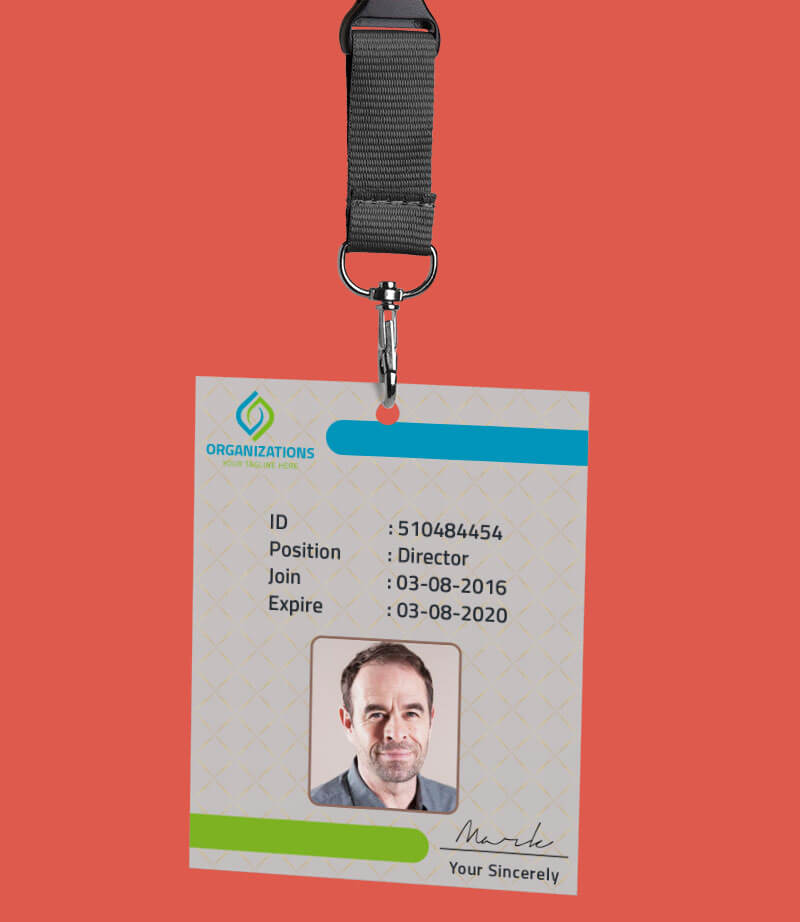 PSD Non-Profit Organization ID Card Templates
There are many choices of PSD ID card templates, and of course, they are free. You don't need to spend any penny just for an ID card designer, although it is okay if you are willing to. Just sit down or lay back, grab your computer, go online, and type 'PSD nonprofit organization ID card templates' keywords. Get the best one as you desire.