What to be involved in the Travel Agency ID Card Design
The travel agency ID card is an important object to have when you own a traveling agency business. This is used to recognize people who travel with your agency and make a different sign to make it easy to find them. In urgent condition, the ID card can be one of the helpful signs to let you know the data of a person. Moreover, when you mingle with a hundred people in a specific place, the ID card is really important. In the making process of ID car design, it is crucial to involve several things. We will discuss the topics and the reason why some elements need to be involved in ID card design.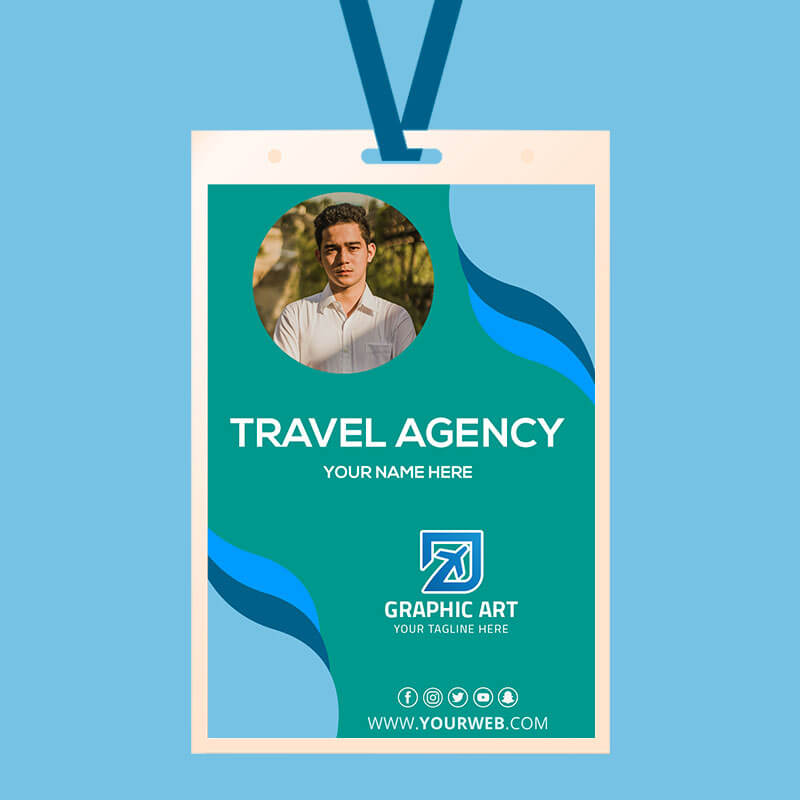 Ideal Principal to Make Travel Agency ID Card
Personal information
The ID card aims to inform someone's identity in a short explanation. It may be five lines of information, but it could be a matter a lot to those who need the information. The basic content in ID card usually tells about personal information, such as the name, address, phone number, weight or height, and from which group the person is coming.
Additional information
Travel agency ID card usually informs all of them, as well as gives an additional classification, including what plan you use for travel, what number of your hotel room, or what number of your group. They also may inform the customer care number in case someone needs help.
Image Selection in Travel Agency ID Card Design
Even if you don't need to give many pictures in the ID card, you still have to put at least one large picture with a clear resolution. Perhaps the most important aspect of an ID card, especially when you are in traveling is the photo of the person. This will help and allow you to have easy identification. Having a plan and light-colored background is the best choice to make the travel agency ID card look elegant yet still classy.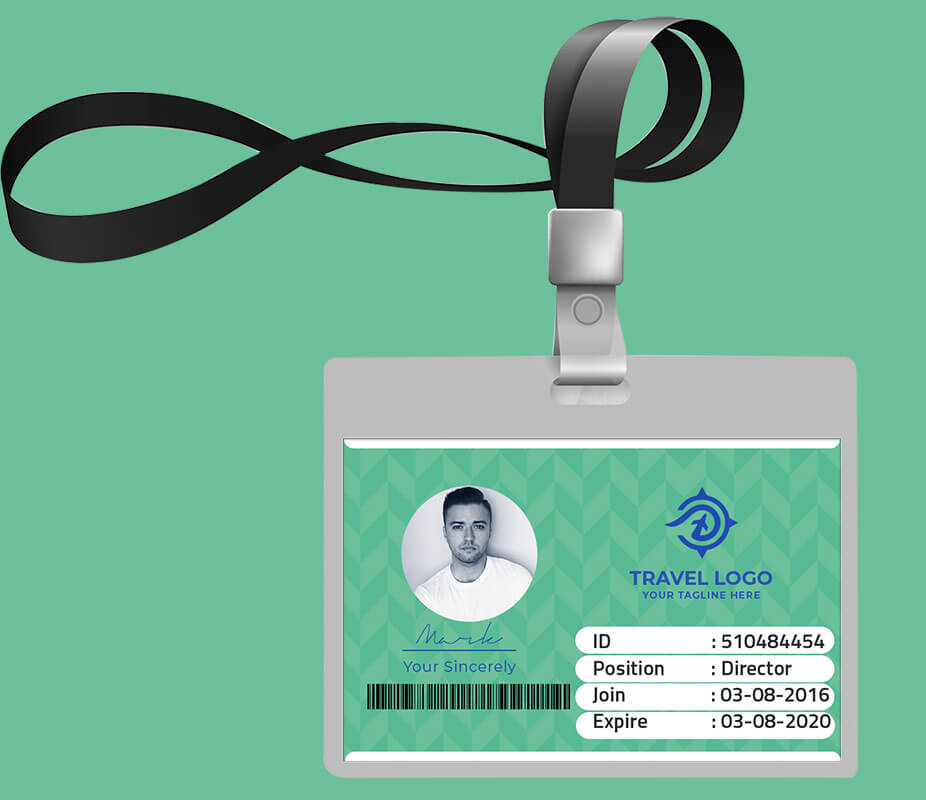 Making Travel Agency ID Card to Look Artsy
Prefer to choose a simple concept doesn't mean you can forget about the main characteristic of the design. The ideal condition of design creativity is an art followed by its capability to grab people's attention. The travel agency ID card may be a common thing for people. They see it only as a legal object that they need to bring in case they lost in the middle of nowhere. However, as a designer, you need to consider the art elements of it. The suitable font, background color, and the layout should be matched carefully. Besides making it informative, you must also give the additional touch to make it more attractive.
The Simple PSD Travel Agency ID Card Design
The design of the travel agency ID card can be made as simple as you can. You don't need to give too many additional pictures for the design. Well, the most important thing is you have to provide a complete design. It means you need to give the space to all information needed. The PSD template can help you in designing the ID card because it is possible for you to save the additional design, such as inserting your photo at the end of the process. It means by using the PSD template, your design process will be easy and faster.