Whatever your job, someday you will need a permit. A letter of permission has many purposes including requesting a leave of absence from work, asking representatives to pick up children at school, permission for a field trip, and much more. There are many types of letters with formats that you can customize based on your need. Basically, the permission letter will be made based on several predetermined formats and aspects.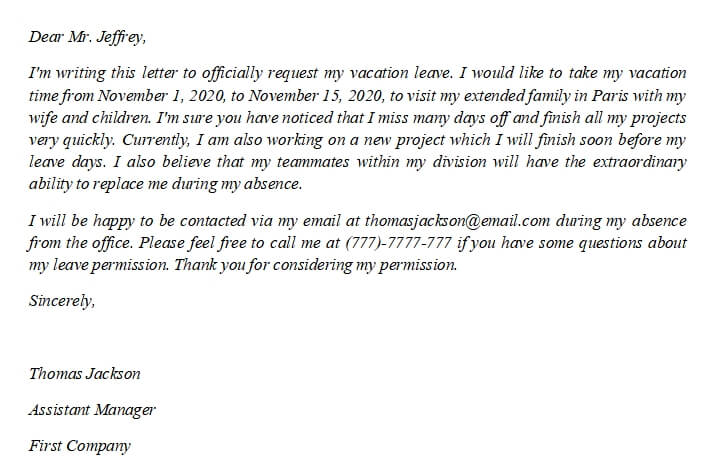 What Format Should I Apply for My Letter of Permission?
A good letter must be written in accordance with the applicable format, the following are some important elements that you must involve when writing a permit:
Correct Address
The correct address is the first important point that you must write correctly in the letter. Make sure the address you are referring to is correct, so it does not cause misunderstanding.
Greetings and Subjects
The second important point is a warm and memorable greeting. You must write an elegant greeting as a form of respect. Besides, the subject of the letter must also be written in a few words.
Content of letter
In this section, you are required to provide detailed reasons for a specific permit request. You should write your letter politely and professionally, write your letter to the point.
Closure
Close your permission letter with your name, title, and signature. You can also write a contact if necessary.
How to Write a Permission Letter and The Sample
When writing a letter asking permission, you must include a clear day and time. Keep your letter in a simple format, do not be too long or too short, be to the point, and clear. Don't write too detailed in the letter, will make it look less professional. When you've finished writing your letter, don't forget to correct it if there are any mistakes. The following is an example of a leave request letter format that you can use as inspiration:
Dear Mr. Jeffrey,
I'm writing this letter to officially request my vacation leave. I would like to take my vacation time from November 1, 2020, to November 15, 2020, to visit my extended family in Paris with my wife and children. I'm sure you have noticed that I miss many days off and finish all my projects very quickly. Currently, I am also working on a new project which I will finish soon before my leave days. I also believe that my teammates within my division will have the extraordinary ability to replace me during my absence.
I will be happy to be contacted via my email at thomasjackson@email.com during my absence from the office. Please feel free to call me at (777)-7777-777 if you have some questions about my leave permission. Thank you for considering my permission.
Sincerely,
Thomas Jackson
Assistant Manager
First Company
In conclusion, there are many types of permission letters that you can write, of course, you have to adjust them according to your needs. Hope you can write your letter smoothly.
Similar Posts: