How to Make an Amazing Beauty Magazine with Templates
How do you define beauty? It is frequently portrayed by the slender figure, tall height, sleek hair, and fair complexion. Those seem to be requisite characteristics to call someone as beauty. But in recent days, the definition has hugely changed. It does not lie in those aspects only. It has shifted due to the tagline 'everyone is beautiful' – which is true. Beauty magazines are demanded to portray this as well. As a place where beauty inspiration gathers, beauty magazine has many things to offer. Therefore, there are many emerging magazines these days, and you might think about making yours, too.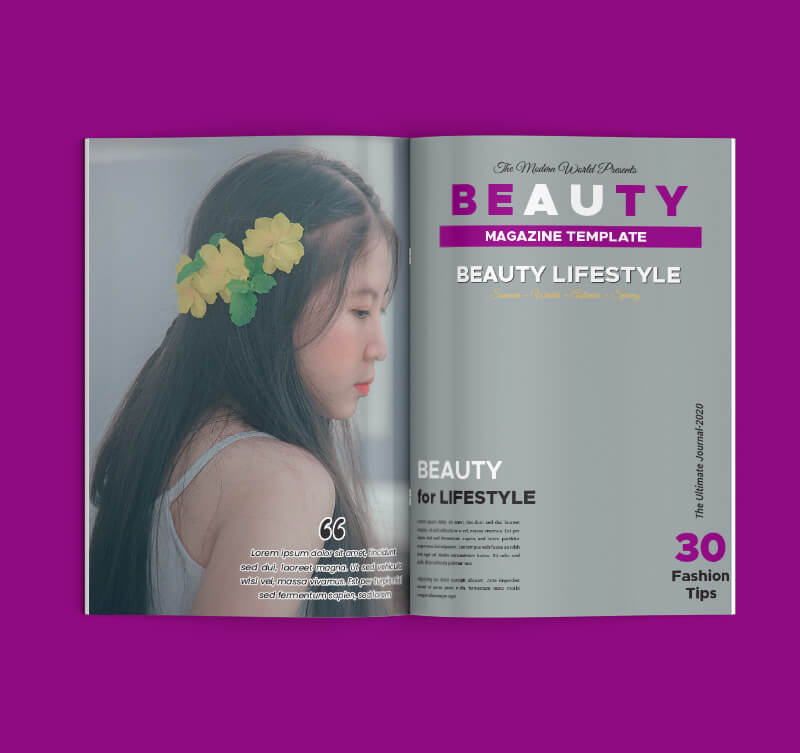 Making Your Own Beauty Magazine
In the case of making beauty magazine, here are several to-do lists that might come in handy.
To give the best content, the first thing to know is your expertise. If you are sure about your capability and ready to peel every topic excellently, you are good to go. However, if you are only good in several topics, consider having partnered to writer broader topics.
Making a magazine doesn't mean you only need to write and publish. Putting it into the digital layout, marketing the published magazine, and managing the finance are also parts of the job. There are too many works to be done, so you need a team.
What does a beauty magazine have? You can scoop all the latest skin-care science and hair, makeup, and beauty trends there. Some magazines will also offer expert advice, top products recommendation, and celebrity beauty tips. The contents are end-products to serve your readers with. Hence, you shouldn't just make perfunctory articles.
Choosing the right person
Sometimes, the magazine includes an interview with people. If you have a decent amount of budget, place a call to public figures who you think can relate to the topic covered. Ask them also to promote your magazine.
A review of a currently-in-hype product can help to attract readers. Here, you can also collaborate with a brand to review their products.
Layouting Your Beauty Magazine
Layouting asks you not to just play with colors, texts, and decorations. For the magazine, you can do some research first before applying a certain layout. You should learn which color suits your articles best, using high-quality photos, readable text fonts, and using the proper decorative ornaments as necessary. Moreover, conducting a study on your competitors can help you to get some insights into what kind of layout you can do. Learning the current trends is also important to leverage magazine quality.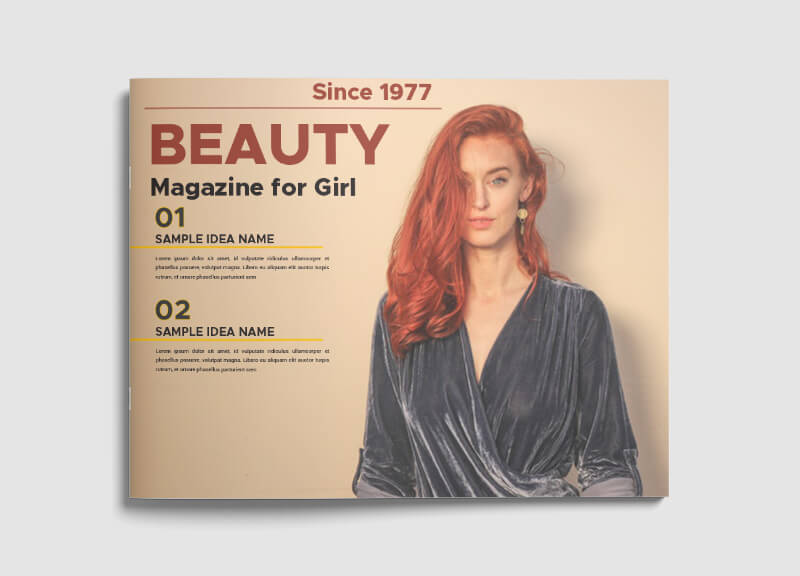 Beauty Magazine Template
There are many templates out there to be tried for your magazine. These days, graphic designers are building templates so delicately, and those are always following the trend in design. However, they also think to ease the downloaders to use the pre-made templates.
PSD Template for Beauty Magazine
Layouting sounds like a struggle for you? These days PSD template is available to download, and it is easily editable. You need a specific application to edit the template. Using this will make your beauty magazine stand out; hence you can also boost the sales at the same time.