Boost Your Sales through Management Consulting Rack Card
In brief, the management consulting company focuses on helping the leadership of an organization to improve overall performance and operations. Some consulting companies focus on a single industry, while others focus on a handful of business issues. To boost your sales, you need a special tool to promote your company. In this case, you need a management consulting rack card. This rack card is helpful to create an overview of your service. You can just leave it on a specific location where people may pass by and grab it freely.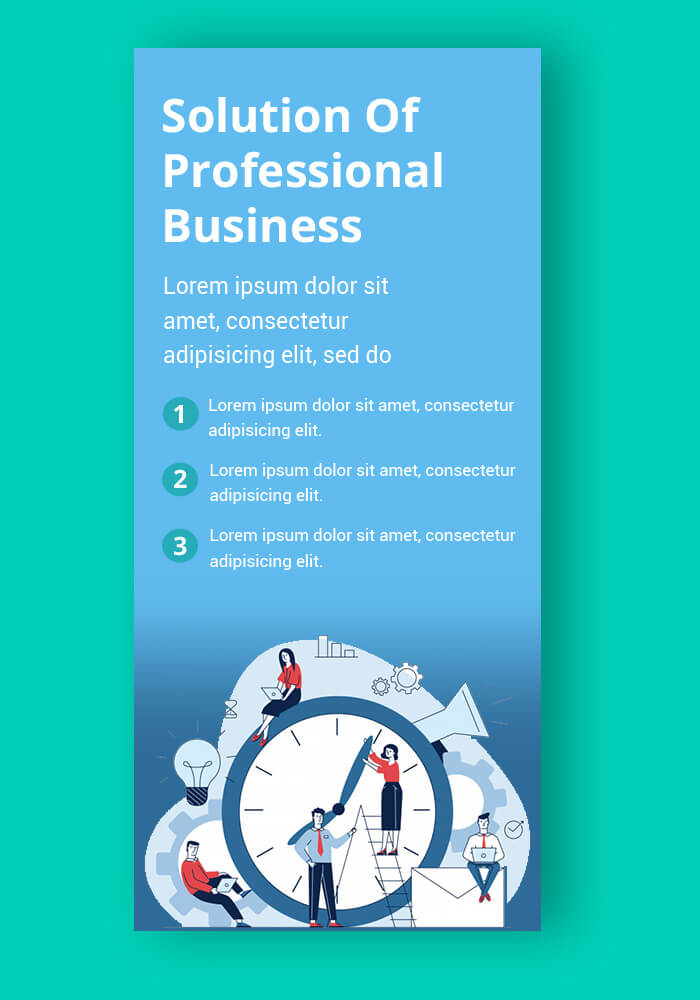 Management Consulting Rack Card Design
The rack cards can be put into a display rack, so people can take them easily. Your management consulting rack card will work more effectively if you can quickly communicate the key points and ideas in limited space.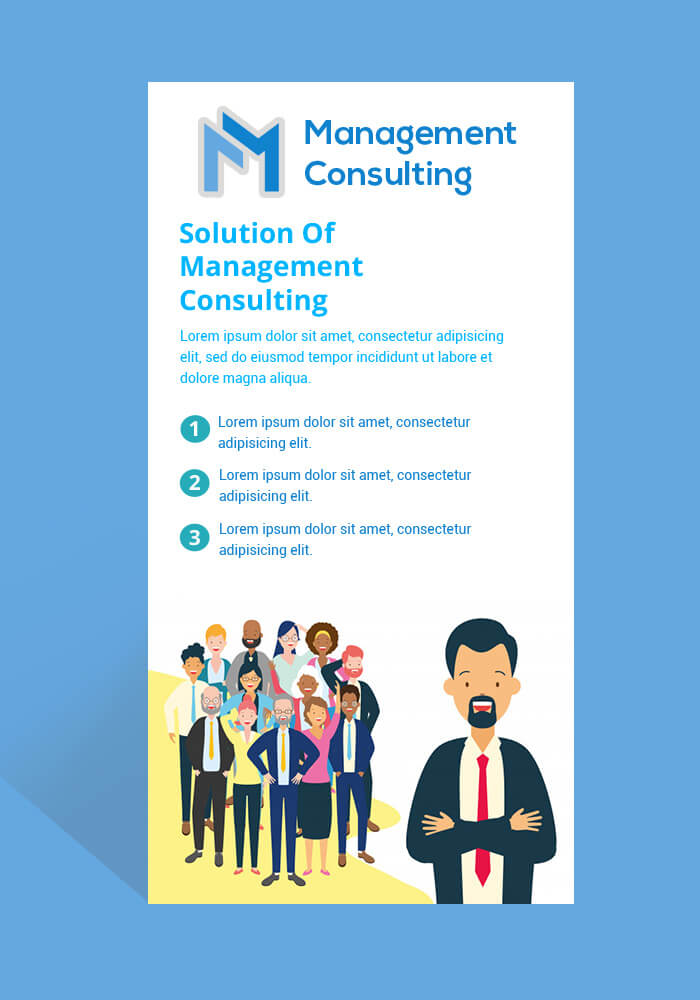 Details in Management Consulting Rack Card
Eye-catching Images and Slogans
If you want your rack card to stand out, choose colors, images, and text that grab attention. Make sure you use a memorable headline or slogan. Place images and information on both sides of your card. Since most of the racks only display one-third of cards, it's kindly suggested to put an engaging image or slogan.
Benefits and Incentives
Demonstrate what makes your service special and beneficial by including the proven benefits briefly on your card. Discuss what your customers can expect when they come, and pick the most enticing points. It's more effective to include special incentives to encourage people to come.
Call to Action
A call to action will let your rack card readers know what they can do to take your service. Write on a prominent place of the card to call, come directly to your office, or check out the company's website.
Company's Name, Logo, and Contact Information
Include your company's name, logo, and contact information, such as phone number or website. Make sure to include additional ways for customers to remember your location, such as open hours, simple road direction or map, email address, fax number, or social media account.
PSD Management Consulting Rack Card Design Tips
Show off Attractive Features
Features like images of company building, rooms, the interaction between consultants and customers can be persuasive to readers of management consulting rack cards.
Make it Simple
Don't use too much text. Boring paragraphs will keep the customers away and throw your rack card into a trash can. Just use a bold and large headline.
Utilize the Color
Your rack card should look stand out at first glance. Just use engaging and visually-attractive colors.
Get the Most Suitable Template
Besides being time-efficient and cost-effective, using templates are useful for layout and resolution. With the most suitable rack card design, you can boost a significant number of customers and sales.
PSD Management Consulting Rack Card Design Templates
Feel free to take a look and download the available PSD management consulting rack card design templates. Various templates are provided for you who love to boost the sales of your service and management consulting company. Don't be surprised when you see visitors keep coming to your office.