Marketing Agency Rack Card for Advertising Service
You might be in charge of making a marketing agency rack card. This is not a difficult task as long as you have the right tool. The template, sample, theme, purposes, design, and style are the main things that you must have.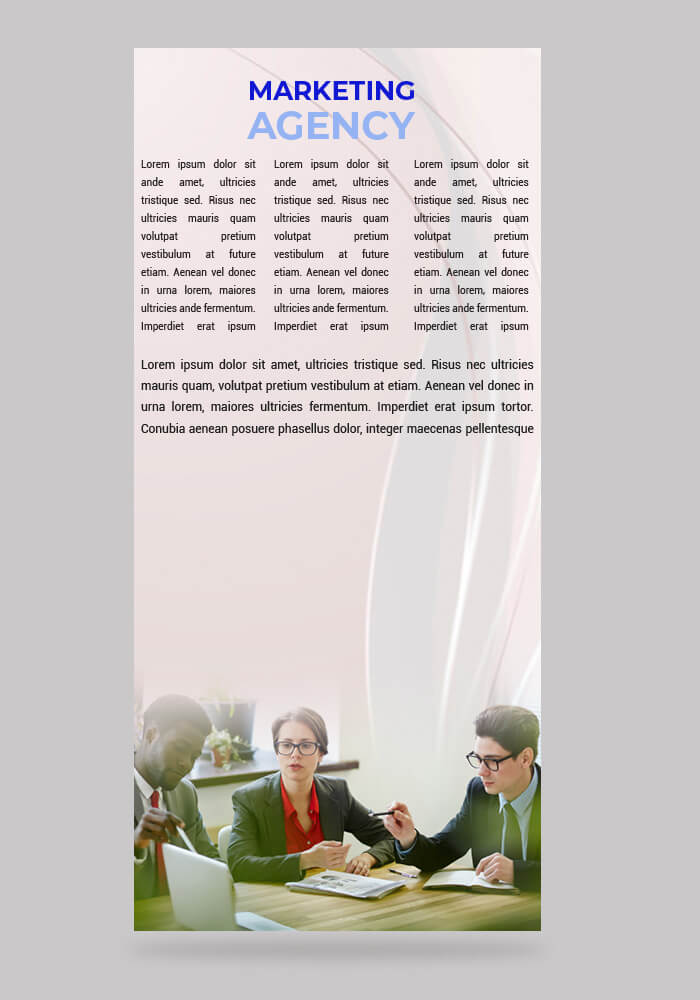 Marketing Agency Rack Card Ideas and Concept
A marketing agency is a business that provides services, such as promotion, advertising, and anything related to marketing. The agency must prove its capability and skill. In this case, the rack card is a part of marketing and agency that utilizes its method to attract potential clients.
Marketing and promotion
Marketing agency rack card is mainly for promotion and advertisement. Both are the key points in every business. You can put this kind of card in the area or location where people can find and read the rack card easily.
Reading material
You may turn the card into reading material when people are waiting. The lounge, cashier desk, and front office are the common locations that you often see this card.
Digital marketing
In general, a rack card is for direct promotion that people see in real life. Of course, it can be expanded into various modes, such as the digital version for social media and website.
Marketing Agency Rack Card Design and Style
Most of the rack cards have the size 4 by 9, and the layout is mostly portrait. When you put the card in the rack, it is kept as the standing mode. People can grab and read it easily from their hands. This style is applied to a marketing agency rack card.
Marketing Agency Rack Card PSD Template
Designers will use PSD as the main platform. It is flexible and scalable. Moreover, you do not need to worry about its compatibility. This platform is the most popular one for designing digital content, such as the flyer and card itself. With the template, you can adjust many topics and contents easily since the base layout is already fixed.
Marketing Agency Rack Card Template Benefits
You can get some benefits when using ready-made templates for creating this rack card.  One template is valid and relevant for several cards as long as you know how to edit it properly. Check the following list for more benefits.
Free template
The main reason why people rely on a template is that it is free. A marketing agency is a tough business. The competition is fierce, and more competitors enter the market. You need something that can reduce the budget, but deliver excellent results. Therefore, you can get the template for free.
Saving time and effort
With the template, you only need to focus on the essential content and components. The layout and background are already in a place. You can save your time and effort to optimize the result.
Various design
Using the template is a quick way of obtaining various designs. Most professionals have tons of templates on their devices. They are portfolios, references, and some samples.
Professional layout and style
The templates are in high quality with professional layout and style. You may see a simple template, but the layout is what marketing supposed to be. You can get rack the card with a professional vibe.
Easy to customize
One thing you cannot forget is that the template is easy to customize. This is an important benefit that you get after downloading the marketing agency rack card. The file contains some layers and items that are capable to adjust and edit according to your preference.