Designing a School Education Brochure with a Perfect Template
Creating a school education brochure can be a rewarding project because you can touch, see, and hold the design you create before. It gives satisfaction to what digital projects can't convey. As a printed project, the brochure design process can be intimidating since you can't only think about the average standard of design elements, but also think about the specific requirement to make it stand out.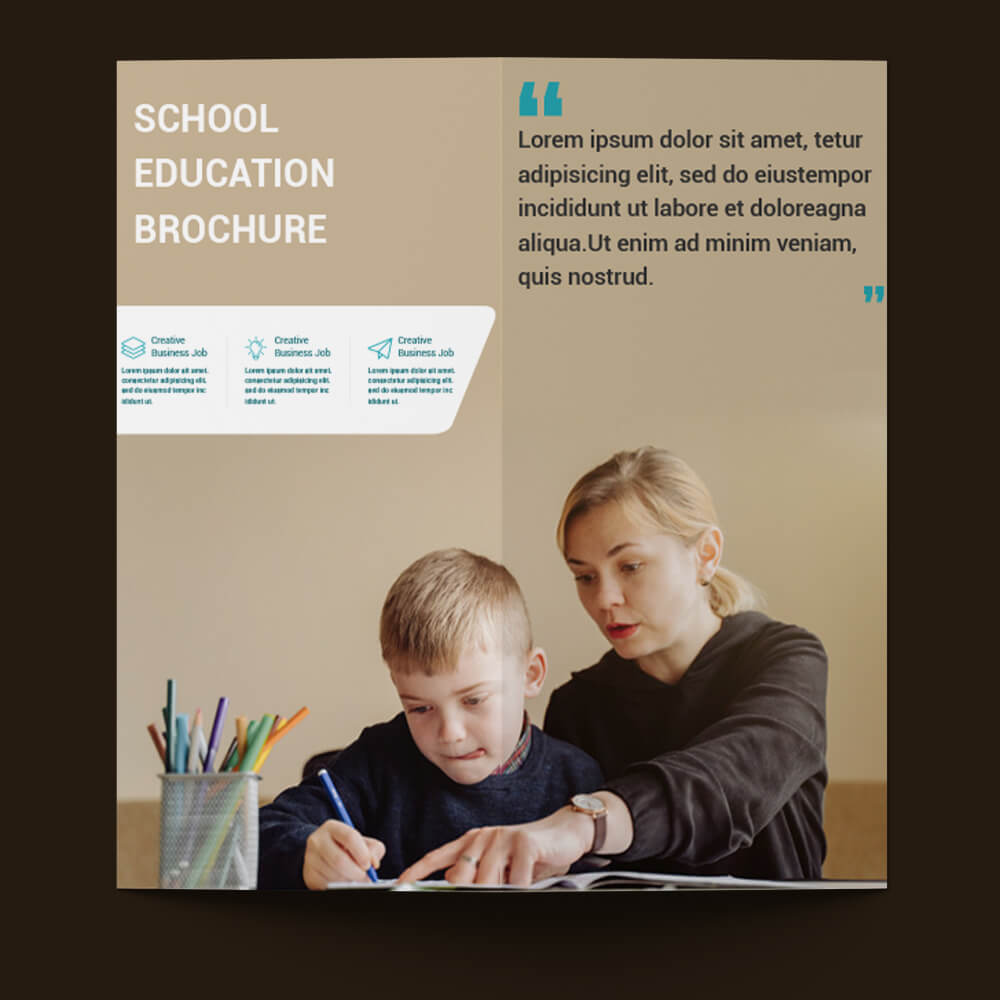 The Difference of School Education Brochure with Other projects
Unlike another school project design, this brochure demands you to consider further than only design elements. You need to consider the budget for the printing because the size of the paper, its quality, and quantity will impact your work. The finishing step must be perfect to show how attractive the design is. When it comes to the school education brochure, something special you need to know is that school is capable to provide all external needs, such as a printer, paper, or others to print it awesome.
Important Things to be considered in School Education Brochure
When you design the brochure for marketing strategy in gaining more students for the school, it is better to have guidance on what important points you need to take, and how to deal with that. Some of them are listed below.
Choose legible and limited fonts
The school education brochure must contain more words of explanation, than another brochure. Fonts will be used on every page you design. To make it perfect, make sure you put limited edition fonts. There are no limits in choosing the fonts.
Folds
You need to know how many folds you will have in the brochure. A bi-fold brochure needs a stunning cover and simple inside design, while trifold needs three panels to be matched, and complete. Try to give some kind of surprise as the brochure unfolds to make students interested.
Having a high quality of imagery
Because our targets are not only students but also parents, providing a high quality of imagery shows your professionalism. People will most likely to trust you, and put a high hope to your school. This is how your marketing purposes will be achieved.
Design Elements of School Education Brochure
To make it perfect, you also need to understand those design elements are the key holder to make it worth keeping. You need to find the best layout, fonts, and color then provide the complete details as the brochure content. Find it easy to attract people when you have a promotion or special program to be explained in the brochure. A call-to-action explanation and timeline need to be clarified as well.
PSD Template for School Education Brochure
It is hard to meet what school wants to show in the brochure with the idea coming from designers in the first brainstorming process. It doesn't close any possibility that you find the idea in the next three days after reviewing some templates or other brochures. So, it is needed to have a PSD template when creating a new school education brochure because it is the only access for you to have a longer chance to explore your ideas.