Wedding Invitation Templates and Guides
Wedding is one of the most special events. If you want people to come to your wedding, you have to make the invitations impressive. In this case, you have to find the best design. Therefore, we provide a collection of wedding invitation templates with complete guides.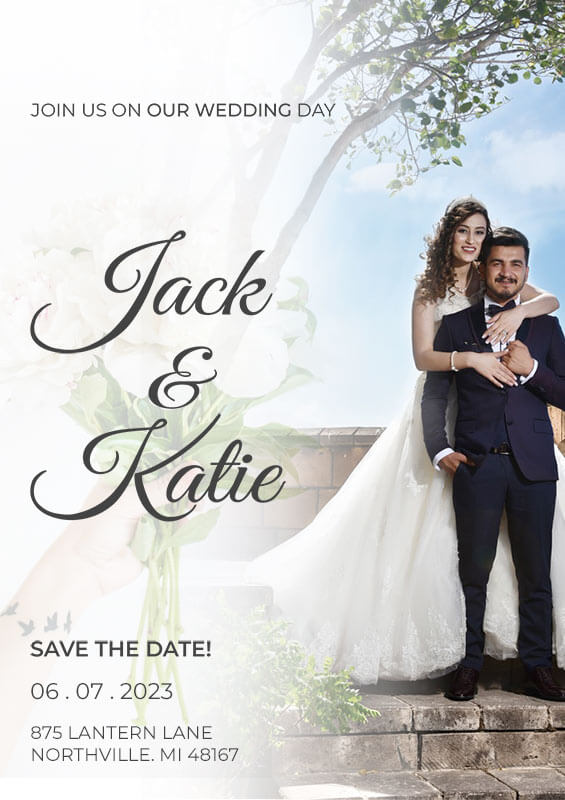 What to Include in the Wedding Invitation Template
Creating a wedding invitation with this free template in PSD will be much easier as you can easily edit it. However, you have to know what to include in it. The first inclusion is the purpose. Make sure that it is a wedding invitation. Then, it also usually states the name of the host or honoree.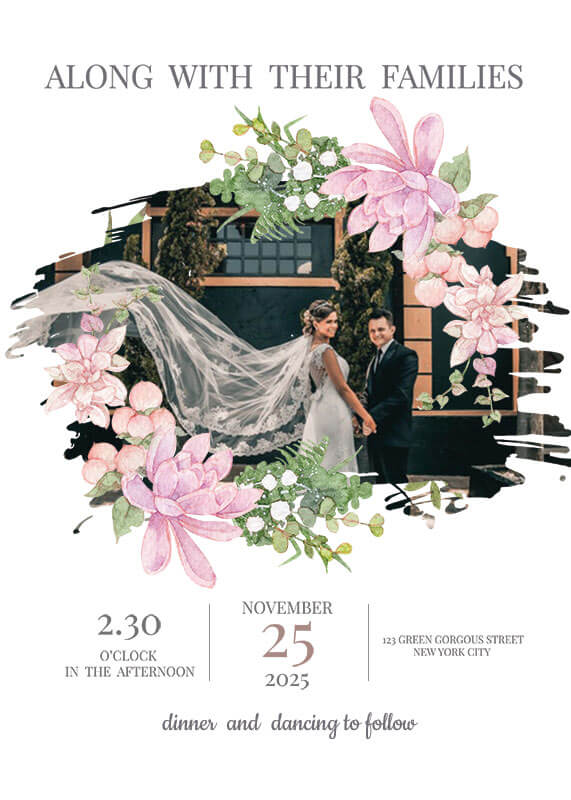 Day, date & time are what you have to include next. These details of information are very important so that the invitees know when to come to the wedding party. The next information to be included in it is the place. Make sure that you state it completely including the street name and zip code.
You can also add RSVP to the free download PSD. This part lets the invitees give response via phone number or any other way. One more, you may also add information about dress code if needed. You can adjust it to your wedding theme.
Wedding Invitation Template Samples
One of the most popular styles of wedding invitation is formal. Formal invitation is perfect for wedding. However, it also works for annual ball, cocktail party, and rehearsal dinner. If you are interested in it, you can use this customizable PSD design template.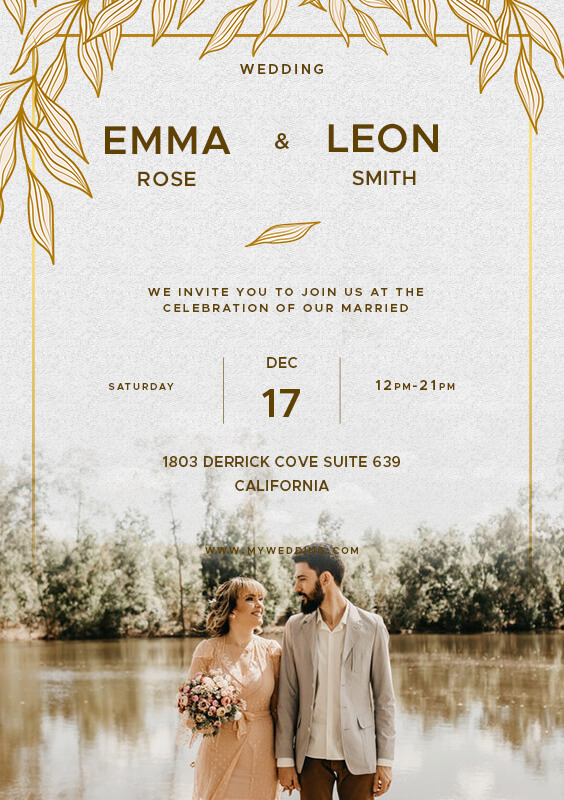 If you are not interested in formal style, you can consider casual. People also usually call it informal style. Casual invitations are usually used for baby shower, housewarming party, kid's birthday party, and pool party. However, it is also a good idea to make casual invitations for wedding like the following customizable PSD template.
Another option is corporate style. Commonly, corporate style invitations are used for client appreciation dinner, grand opening, golf tournament, office party, and many more. Some people also use this style for wedding invitations. So, you can consider following this.
Why Need Wedding Invitation Templates?
Creating a wedding invitation is not an easy task. If you design your wedding invitation manually, it will take a lot of effort and time. If you hire a designer, it will cost a lot of money. Without business card free PSD template, you will save effort, time, and even more money.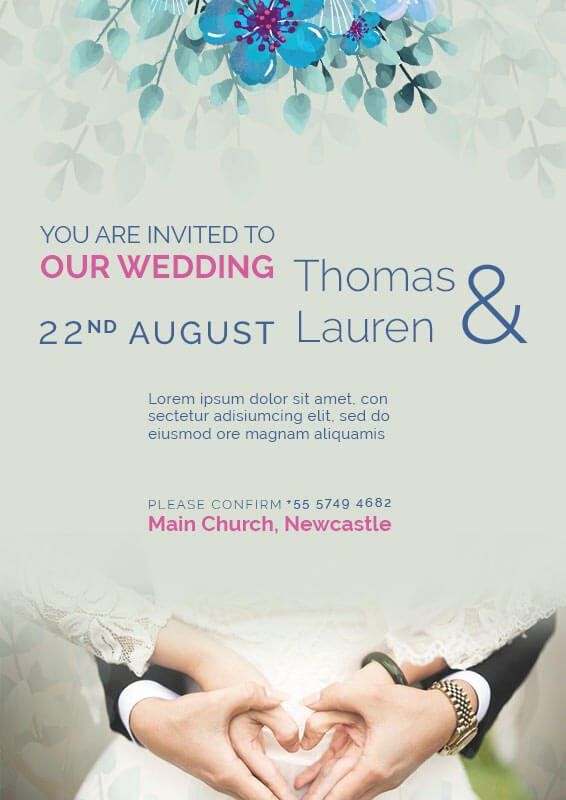 For your information, all of the templates available in this article are free to download. Besides that, our free templates are also easy to customize. In addition, they all are also ready to print. Everyone is allowed to use the available templates.
How to Use Wedding Invitation Templates
If you are interested in our wedding invitation templates, just fell free to pick your preferred one. After that, you are allowed to edit the chosen template to fit your needs. When it is ready, you can print it out anytime.