SEO Postcard for Business Promotion to Potential Clients
You certainly want your SEO service business to be glimpsed by many people. This is done by giving a special offer through several media to potential customers. This offer can be made by utilizing an SEO postcard as a tool for promotion. To do this, the following is the explanation that can be used as a reference.
SEO Postcard Functions
The existence of a postcard should be considered up to date now. Even with the development of information and technology, such as the rise of social media as a promotional tool, a postcard is still feasible to be a means of correspondence in promoting the identity of the business. The following are the functions of the SEO postcard.
As a business identity for SEO service, so it is more easily recognized by potential clients.
As a sense of respect for existing clients because they have used business services. It aims to always maintain trust in the quality of services.
As a tool to promote the use of SEO services and helps to get large visitors. It certainly can also promote the business by increasing website visitors.
SEO Postcard Making Process
To produce an attractive postcard for an SEO service business, several things are applicable to make it. They can be in the form of initial design as a customizable template, a design format, and the template specification. The process is carried out to obtain its satisfaction with attractive postcard design. It can provide an attractive impression for the recipient of the postcard.
SEO Postcard PSD Design
The SEO postcard is designed by looking at the initial design process. This will provide convenience in the editing process without designing from the beginning of the postcard. Therefore, here are the design steps you can take as a photo editor or graphic designer.
The template is chosen by downloading it online at the website provided. It can be the PSD template that will be the basic design for the main design process in Photoshop. The template has available layouts that can be fully customized, as well as well-arranged layers for later split in the editing process.
For the rectangular postcard, the layout is oriented in landscape. There are vector objects that can be scaled with control points or nodes. They are for creating images. Also, the postcard is designed back and forth. Meanwhile, the size is 5 × 7 inches. The resolution is 300 dpi, and CMYK composition is used to obtain accurate colors.
SEO Postcard Template Purposes
The purposes of using the PSD template as the design process for SEO postcards are as follows.
To accommodate a digital design work file for the postcard.
To make it easier to process the digital design work through editing the PSD template into Photoshop.
To provide a high quality work file, so satisfaction appears in the customization process.
To produce a beautiful, unique, and attractive design, so it can attract attention to the recipient of the postcard.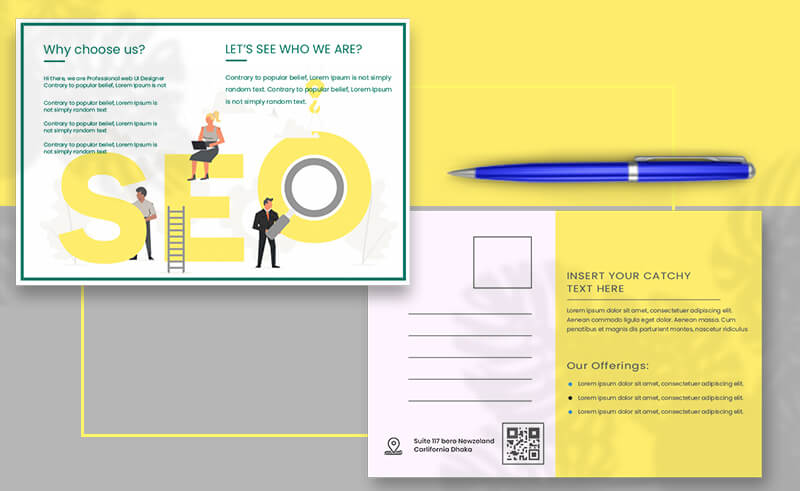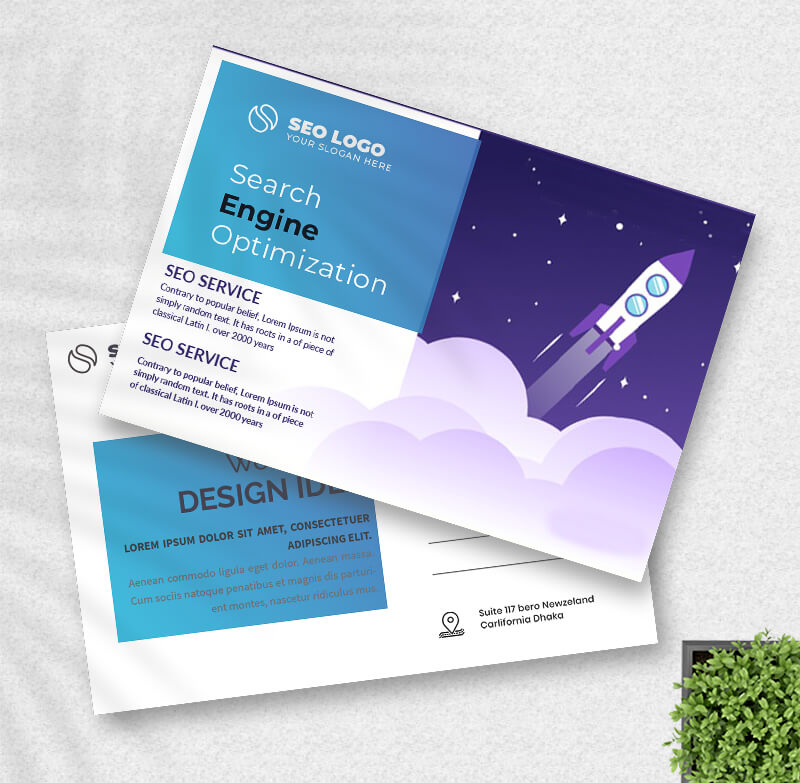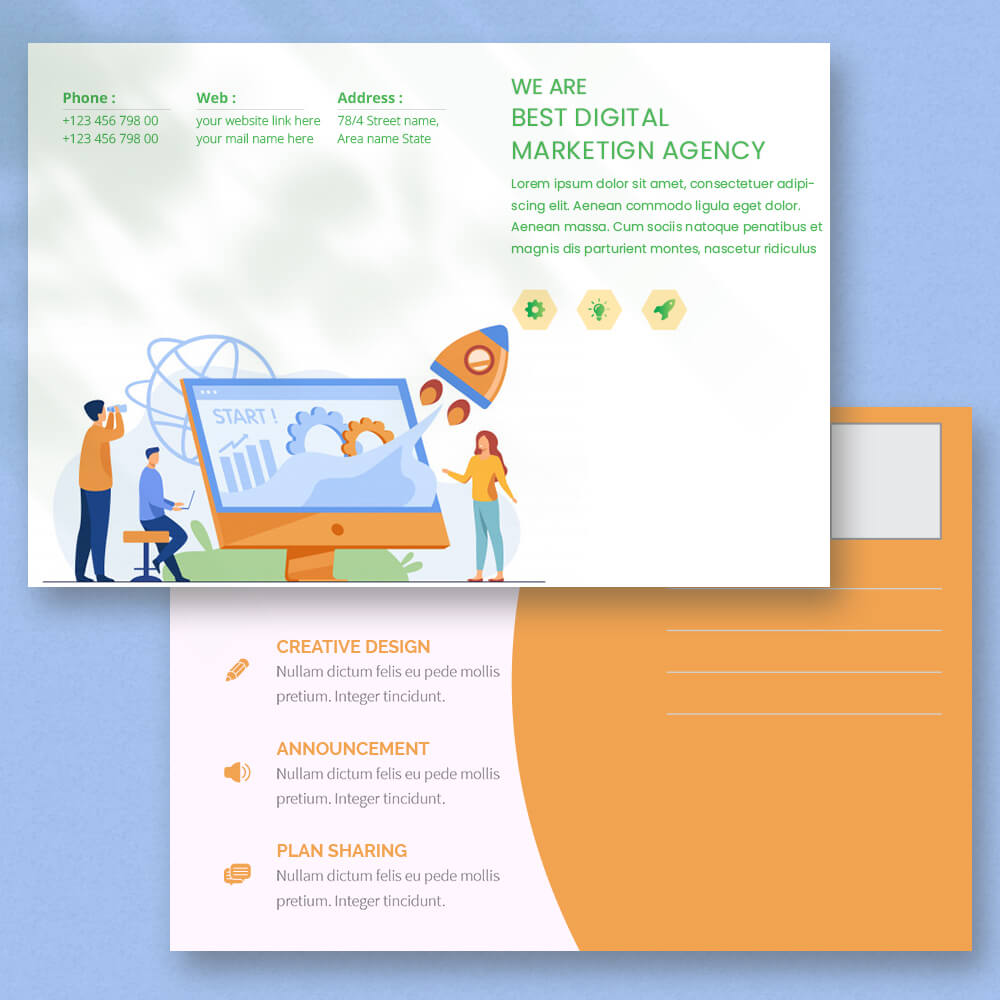 Similar Posts: