Designing Holiday Postcard for Business Purposes
The end of the year is coming, and the holiday season is just around the corner. Countless business companies and organizations, whether it is large or small scale, non-governmental or governmental, have something in common. They make use of the holiday season to approach potential customers, regular customers, chosen suppliers, and everyone who has a significant role in the company. A holiday postcard is the easiest way to reinforce your relationship and allow others to keep remembering your brand at the most critical period of the year.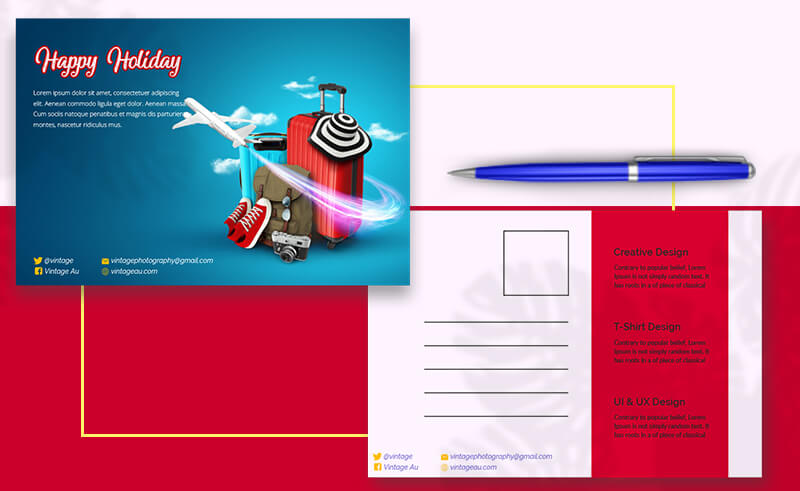 It is less likely that you will find a bookstore-bought holiday postcard that will successfully deliver your brand and the business company's message to the customers. You certainly want to design your postcard if you're going to use it for your business. Here's how to design the postcard that's compelling and fitting.
Decide How You Want to Deliver Your Holiday Postcard
Are you intending to give the postcard by hand or sending it by mail? If you want to give your holiday postcard by hand, you are free to use any design, size, and shape to your heart's content. If you plan to send the postcard by mail, you have to figure out whether you need an envelope or not. If you want to send the card only, just learn the regulations for sending a postcard.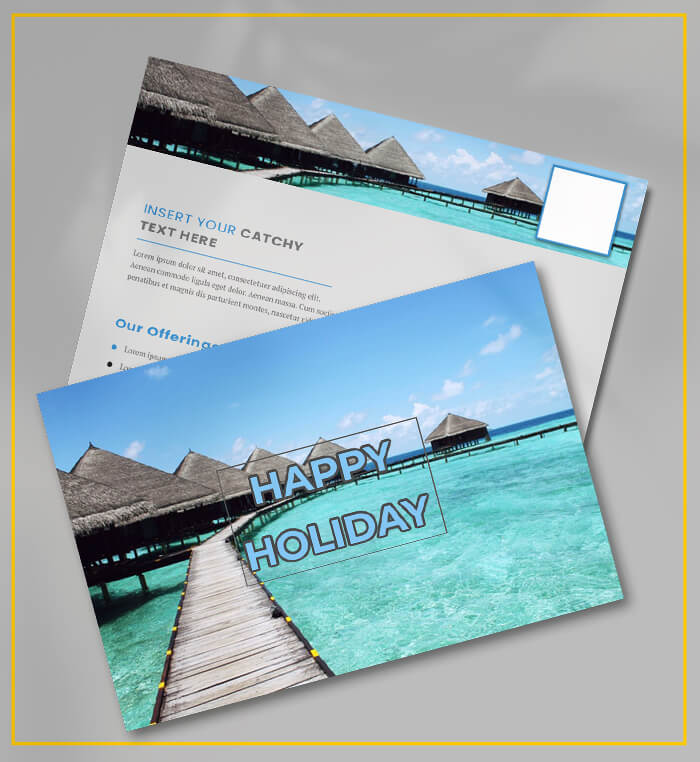 Choose Your Holiday Postcard Theme
Perhaps, you already have a particular holiday or occasion in mind. Nevertheless, you can expand your messages on the postcard. Choosing a proper theme is an easy task once you figure out whether the receiver will appreciate it or not. The theme should also determine some details in the postcard, such as the orientation and the size.
Pick Typography and Picture for the Holiday Postcard
The postcard is a highly visual medium. A lot of holiday postcard is just focused on the picture itself. Be sure that any pictures you choose conform with the theme, whilst conveying the message and the look to the receiver.
Resolution
You need to use a high-quality picture or vector picture which at least has 300 dpi resolutions, just in case you want to print your postcard.
Typography
You should also have a basic knowledge about what kind of typography you'd like. After all, the typography is a second important element in every holiday postcard. You don't need to know the font names, but you must be able to figure out the character and mood you want to convey through the fonts.
Create Holiday Postcard Design
It's time to play around with your favored design program or application. There are many holiday postcard templates in PSD format that you can get for free. However, using the template without conducting any customization may make the postcard lack its originality. By using the template, your designing task will be much easier. However, make sure you choose a template with CMYK color space to get variations of color. It avoids any noticeable changes at the final print. If you have spare time, make more than one postcard design, so you have several choices.