Creating Decent Property Management Brochure
The booming emergence of real estates followed by the high demand brings a problem for property owners. The works are piling as they have to promote the buildings, handling the complaints, dealing with tenants, and even pursuing evictions. That will be hard to handle those works fast. This is the point where property management comes to play. Property management involves managing properties owned by another party. If you run a property management company, this is your time to shine. First, make your company wins a place in the client's heart by providing them your decent marketing tool: property management brochure.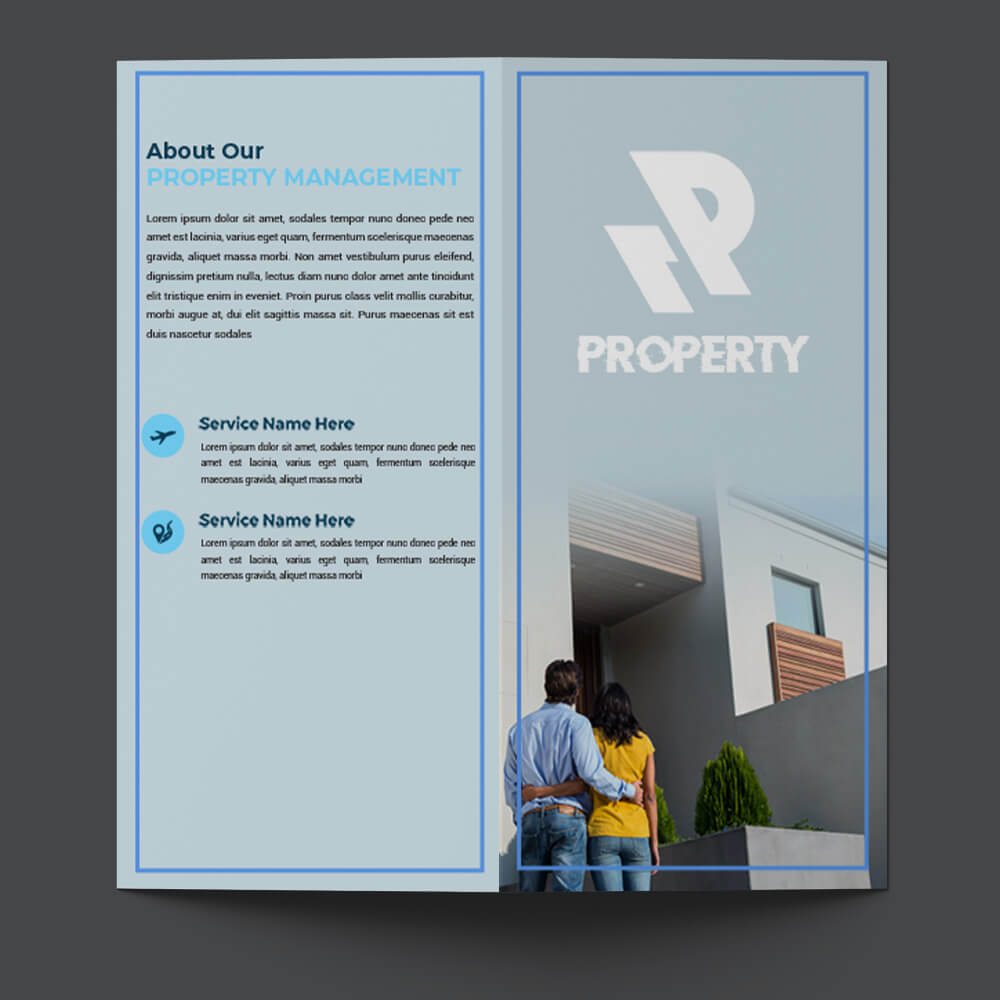 Contents You Should Put In Your Property Management Brochure
To excel in marketing, you should make the content as promising as possible. You can hire a professional copywriter to help to compose a persuading text to be put in the property management brochure. However, if you want to count on your ability, ensure the brochure has these items.
An overview of your company
Introduce your company to a new client. What the company name is, what you are specializing in, where your company is located, and some additional words like which developers you've worked with. It will be beneficial to build trust for a new client.
Tagline, vision, and mission of your company
Although it seems subtle, the company's tagline, vision, and mission should be included. This is good to build a professional impression.
Your company services
Equip your brochure with company services. You can explain briefly what you can do for the clients, as well as the benefits they will get if they come into agreement with your company.
Contact information
Lastly, this is needed to help clients connect with your company. This will also be their reference once they have further queries to ask.
Property Management Brochure Designs
Good design will help to market your business through the visual. To get clients' trust, you will need to make a neat, decent, and professional look on your brochure. To achieve that, you will need to put your attention to these aspects:
Color scheme
If you want to build a professional look for a brochure, make sure to choose a certain color combination that relates to your company profile. Putting too many colors may infer inconsistency and bad professionalism, which is bad for public impression.
Fonts and Decorations
Choose the best font that's not only looking good visually but also readable. Most importantly, it will have to look top-notch. Decorations are pretty useless in the brochure. But, if you choose to add a tidbit of it, make sure not to overuse it.
Logo
It will make your brand be known, and the logo will give a better impression for clients.
Property Management Brochure PSD Template
Using the PSD template will not ruin the professionalism shown in your brochure. A lot of property management brochure templates are available online. These days, it is easier to find downloadable templates. With just a few adjustments, your brochure will be ready in no time.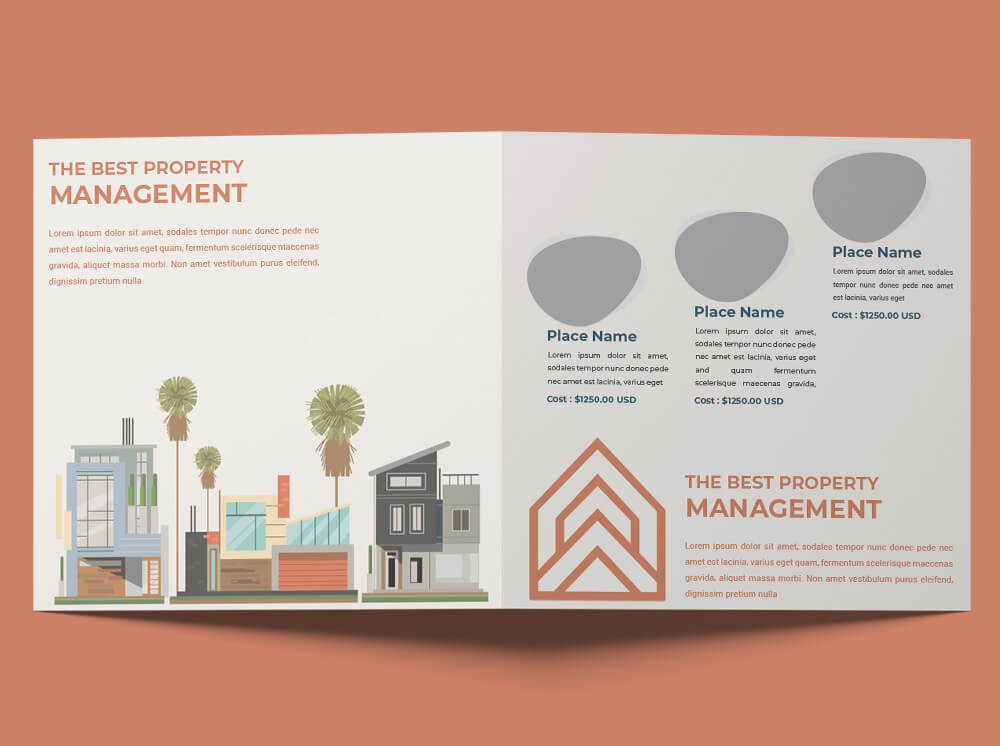 PSD Property Management Brochure
PSD template is one of the widely used documents in graphic design. To use the template, you need to install a specific image editor. It is easy to customize, and time-saving. Therefore, it is the right solution to make your property management brochure.