What's the Use of Camp Counselor Resume Sample?
Not many people know about camp counselor. What is it, actually? To be described briefly, a camp counselor is an employee that works in a camp facility. A camp facility is a place where campers can develop their talents, use their skills, and build new connections. While the job description of a camp counselor may vary between places, you may use camp counselor resume sample to help you build your resume.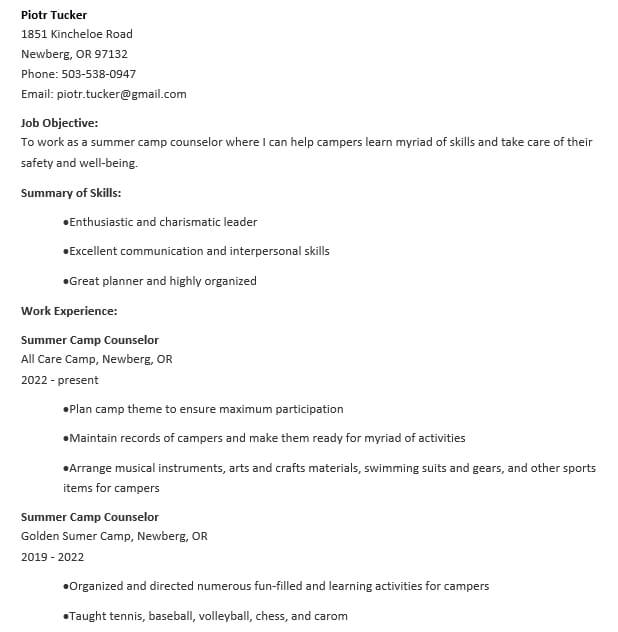 Just like making other job's resume, camp counselor resume sample may help especially when you don't know what to input. Since camp counselor job has no exact job description, grabbing a sample or a template may help you in explaining about the job itself. Then, you may use it to build your own resume with a relatively quicker time.
Sample of Camp Counselor Resume
You may have not seen any camp counselor resume sample. Maybe you feel like it's something that is pretty difficult to do. Don't worry as you can see the sample below.
Mambo J. Mambo
212 Orange Street, Portland, OR 219321 | mambomambo@gmail.com | 092-213-3294
OBJECTIVE
To work in a camp where I can assist campers to boost their leadership, confidence, and learn a plethora of skills while also taking care of their well-being and safety.
SKILLS SUMMARY
High enthusiasm
Outstanding interpersonal and communication skills
People-oriented
Loves to work with children of wide range of age
Highly-oriented and a great planner
Creative in planning various fun activities
First-aid and emergency assistance certified
Has a deep knowledge for camping regulations and rules
WORK EXPERIENCES
Summer Camp Counselor at You Do! Camp, Portland, OR          2018 – present
Planning camp activities to make sure all campers can participate in those activities
Taking a record of campers and making them to be ready with the activities
Arrange the materials, suits and gears, musical instruments, and other related items for campers' activities
Guide and lead the campers as individual or in groups to join the activities
Teach campers to perform various physical activities and games
EDUCATION
Bachelor of Education, Physical Education
University of Oregon, OR – graduated in 2018 (GPA: 3.7/4.0)
REFERENCES
John Malcolm              Owner at You Do! Camp (091-213-2139)
How to Make Camp Counselor Resume
Now you have seen a camp counselor resume sample. It is pretty easy to make, isn't it? As long as you've collected the data required, making your resume will be pretty easy, especially if you use a sample or template to guide you while making yours.
So, what data that you need to include? Let's take a look back at that resume sample above. You can see that in that sample, you'll input: personal identity, working experiences, education background, skills, and objective. Putting in objective is actually optional—so, you may skip it.
Once you've gathered the data, you can proceed to making the resume itself. For that, you may use a camp counselor resume sample template or making it from scratch. Don't forget to make your resume neat and free from mistakes, since professional don't like any mistyping or grammatically-incorrect sentences.
People Also Ask
What are the responsibilities of a camp counselor?
There are several responsibilities of a camp counselor. Each camp may offer different job description, but generally, these are the job description of a camp counselor:
Planning, implementing, and leading camp programs for campers
Setting the camp area to be a fun, educational, and recreational experiences for campers
Supervising campers during the activities and ensuring their participation, safety, growth, development, and general well-being.
What skills do camp counselors have?
Leadership
Patience
Excellent communication
Empathetic
Problem solving
Creativity
What should I put on my resume for camp counselor?
To boost your resume, working experiences will really help. However, you should not worry of you have less experiences. Education background, skills, and certification are three aspects that you can rely on if you have no significant working experiences.
Just like what you can see from a camp counselor resume sample, you will need to include this important aspect as well: personal identity. Without this, your resume isn't a resume anymore.
Several Types of Camp Counselor Resume Template
Just like camp counselor resume sample, template is made in order to help people while making their resume. You will find many types of resumes out there, and you can choose it according to your preferences.
Resume Sample for Day Camp Counselor
Similar as summer camp counselor, day camp counselor is also quite high in demand. That said, you can get ready by preparing your resume by referring to a good camp counselor resume sample. So, when a vacancy is available, you can directly apply for it.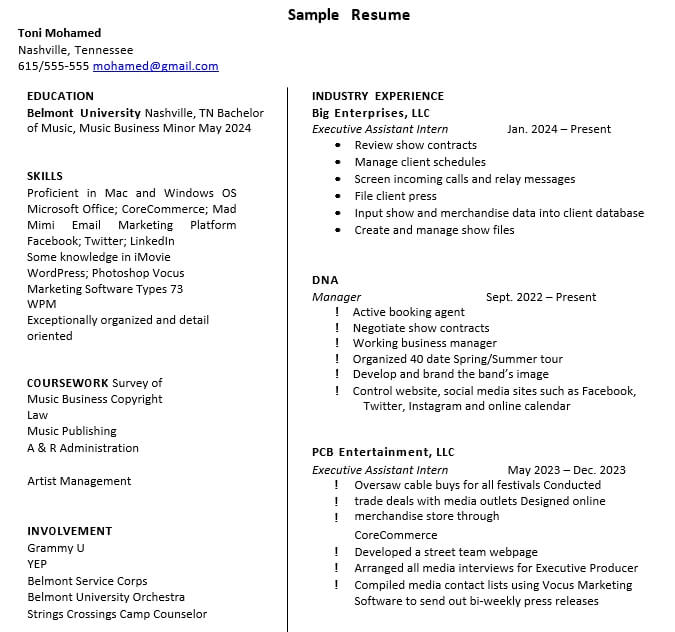 Resume Sample for Summer Camp Counselor
One of the most common camps is summer camp. It's no wonder that during summer holiday a lot of children join a summer camp—and that makes the hiring rate for summer camp counselor is relatively high. But to get hired easily, don't forget to build a nice resume as well.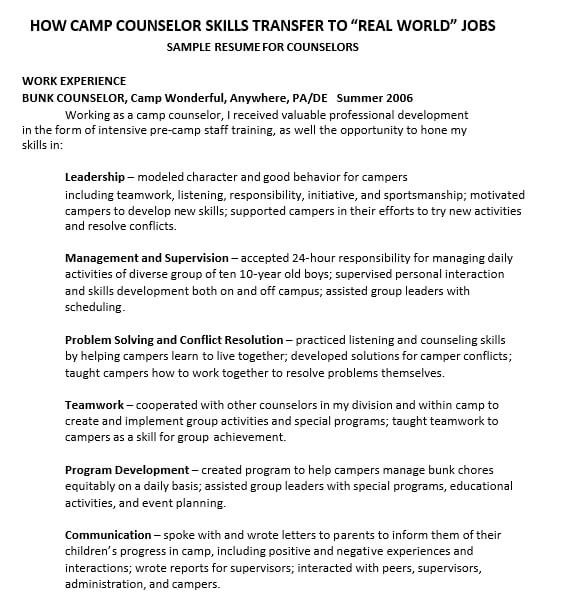 Resume Sample for Youth Camp Counselor
For some, playing with children or adolescent is fun. If you also resonate with that statement, then you may become one of the potential candidates to be hired as camp counselor. With such spirit, you shouldn't forget to prep your resume well.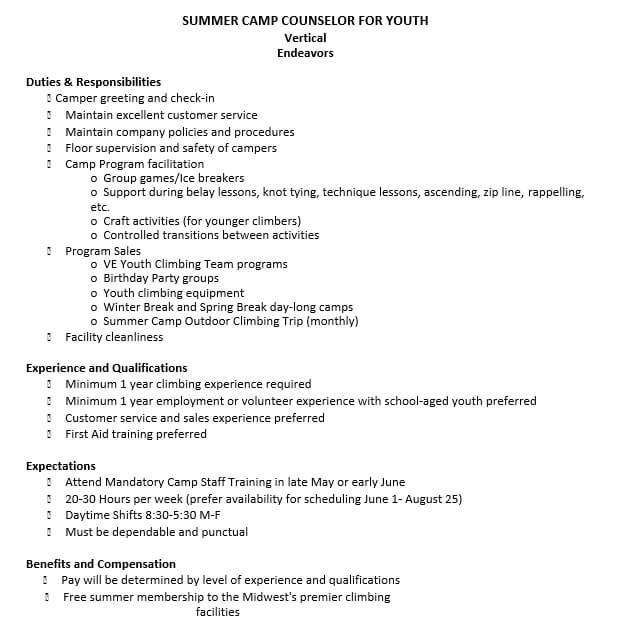 Resume Sample for High School Camp Counselor
High schoolers love to have fun, and being their camp counselor require you to be creative. Before applying for this job, it'd be better for you to have noted down various fun activities that high schoolers can join—your potential employer may ask that. Also, don't forget to tailor your resume. You can use a camp counselor resume sample or a template as your guidance.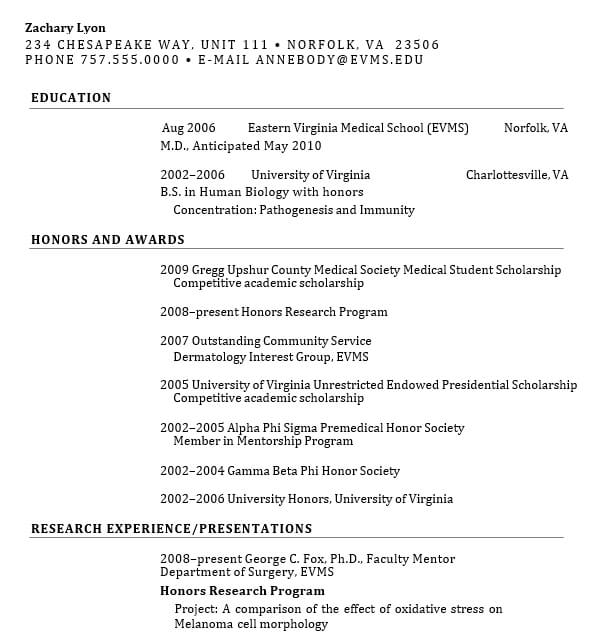 Resume Sample for Basketball Camp Counselor
Do you love basketball and planning to be a camp counselor for basketball players? This is your time to shine! Just prepare your resume with the help of this sample or template, and then show how well you can arrange fun activities for the players.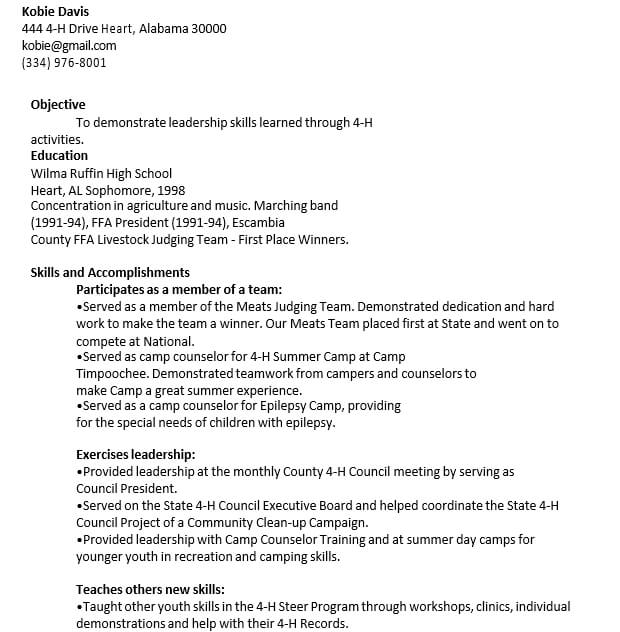 So those are some information about how you can use a camp counselor resume sample. Included as well are several skills you should have if you want to be a camp counselor, added by various types of camp counselor resume template. A resume template will be very beneficial especially if you're inexperienced in making a resume.