Get the Driver Resume Templates to Write Your Own Resume
Making driver resume is never going to be easy when you have no idea about what to write on that document. Indeed, a resume is needed when you are applying for jobs, or basically trying to get paperwork done at work. This is the resume for drivers, starting from taxi driver to forklift driver.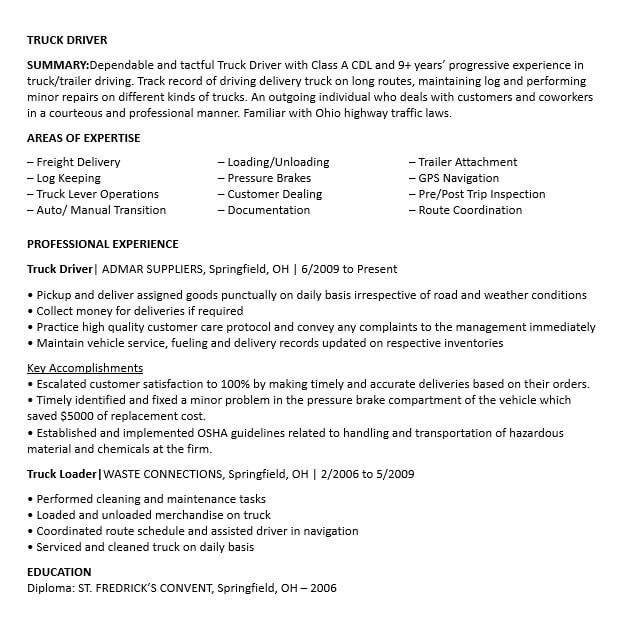 Why using templates, though? Well, the templates are used because they are so important to help you showing the right content and information on the resume. Make sure the resume is well-written, so you can please everyone who read it. This is the full information about the resume for driver.
 Example of Driver Resume
RESUME
Name: Jacob Power
Email: jacobpower@mail.me
Phone: 381-3917
Address: 26 Hummel St., Georgiana, GH, 7168
Profile
Professional bus driver.
Having been working as bus driver for schools and transportation companies.
Good with communicating to people and have never violate laws and regulation on the road.
Willing to drive on night shifts and willing to work in teams with other bus drivers and staff.
Education
Graduating from Jameson High School, 2010, GPA 3.3
Working Experience
2014-2018, Jacksonville High School, School Bus Driver
2018-2019, Georgiana Ministry of Transportation, Bus Driver
2019-Ongoing, Hummel Transportation, Tourist Bus Driver
Skills
Concentration and communication
GPS Reading and Operation
Time-management
Law and Regulation on the Road
Map reading
Patience
Stamina
Language
English, Native
Italian, Intermediate
How to Make Driver Resume?
A good driver resume is certainly written in a certain way. You can download the template or example, and see how the proper resume looks like. Or, it will be very easy to download the ready-to-use resume, and just fill in the blanks. For you who have no clue what goes on the resume, these are some tips:
Download the resume template and see if you can open it up in the computer or laptop using Microsoft Word or another document editing tool.
Examine each section of the template and on the contact information, add in your phone number, email address, mailing address, and social media link.
On the section of brief profile, add in a paragraph or two explaining who you are and what your resume goal is.
Next, you will list your education and your work experience. For driver, working experience is more important. Details your working experience over the years on this section.
List your skills and if you speak more than one language, add your language skills, too.
People Also Ask
What should a delivery driver put on resume?
One of the most important things for a delivery driver to put on their driver resume is the working experience. They will have to write how many hours of experience they have driving around the vehicle dropping the boxes on people's porch. This is important as well as the skills.
Is driver a good job?
Yes, certainly. Even though the job looks menial, driver is a good and well-earning job. You can make a lot of money and get a lot of on-the-road experience while working as a driver. Do not underestimate the profession as distribution and deliverance won't be possible without drivers.
How long should a resume be?
The resume should be like one to two pages. If it is longer than that, the driver resume will be boring to read. You do not want this to happen and you need to make sure that the resume is well-written and have the proper content instead of being too long and overwhelming to read.
Resume Template for Boat Driver
Boat driver is like captain on the ship, only smaller. Usually it is not the commercial, large boats, but mostly the scaled-down one for tourist attraction purpose. Use this template to write your resume, so you can make it look good and professional.
Bus Driver Template Resume
Bus driver is one of the oldest professions when it comes to someone behind the wheel. This is the job you can always find everywhere around the area. As long as there is bus in it, there will be driver job opportunity. Get that job by downloading the right driver resume template.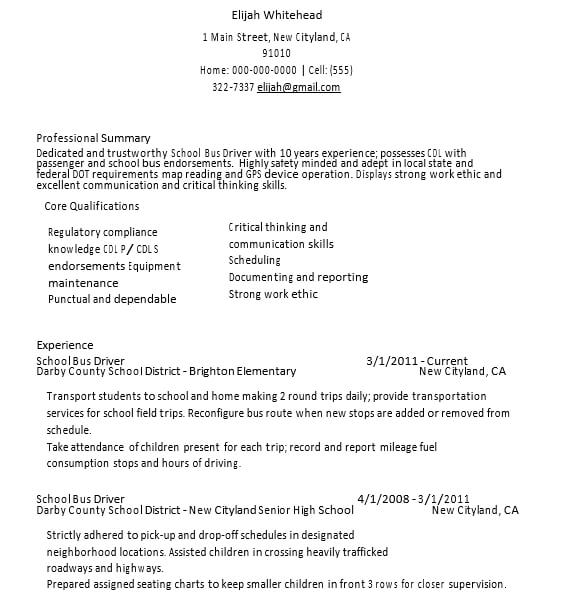 Resume Template for Car Driver
Car driver or chauffer is usually employed by companies or by individuals. They drive around the town and basically drop off their passengers at their destination point. If you are looking for driver resume for this kind of driver, use this one and download it for free.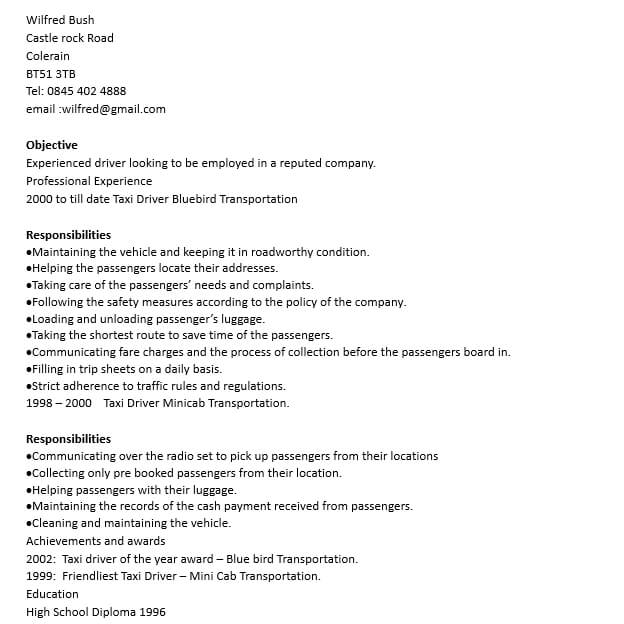 Delivery Driver Template Resume
Delivery driver is one of the most important jobs out there these days. These guys are delivering orders from online shops and e-commerce companies, like eBay or Amazon. These guys are the ones who actually deliver all stuff you buy online.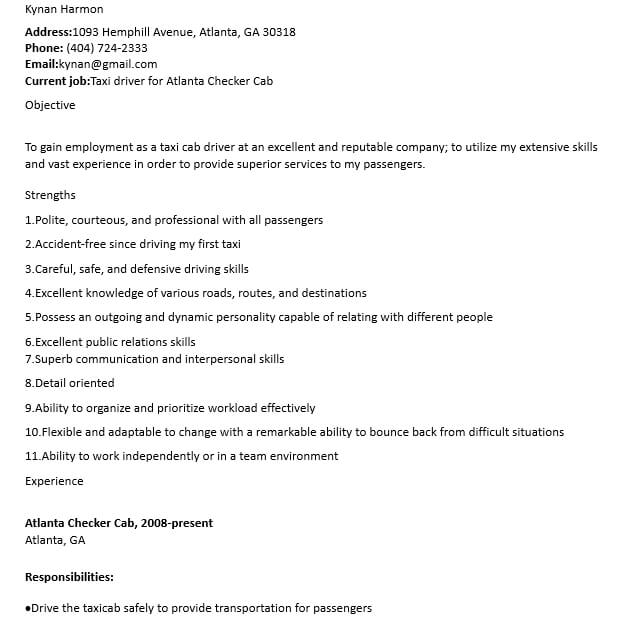 Resume Template for Forklift Driver
Operating a forklift is never easy. It is just for the professionals only. This is why when you have the experiences in operating forklift; always write it up on the driver resume. This is the example of driver profession specialized in forklift operation.
Fuel Driver Template Resume
Fuel driver is the one delivering barrels of fuel to gas stations. This job is risky yet rewarding, especially when it comes to the salary. This is why people want to get this profession. They can use driver resume template to help them writing a proper document.
Resume Template for Taxi Driver
Taxi driver is found like everywhere around the city. Usually, people need to make driver resume applying a job as taxi driver. Instead of writing the resume on your own, you can use the templates instead. It is easier, and it will ensure the resume is done quicker than ever.
Truck Driver Template Resume
Truck driver is one of the most common types of this profession. The job is basically driving the big vehicle from one place to another to deliver or distribute any stuff. For you who need driver resume for this profession, this is the one to download.