Making Your Own Remarkable Realtor Postcard
Have you ever thought of promoting your real estate with an 'advanced' individual approach? Try sending your realtor postcard for the potential buyers. In this era of email advertising, postcards may slowly make a quiet comeback, and sending physical mails to customers can actually help to uplift your sales. It can make people think that you put better effort and attention to customers. Before making your own postcard, you need to plan the design simple. It doesn't mean you have to make it bland. Some things need to be simplified due to the narrow space given.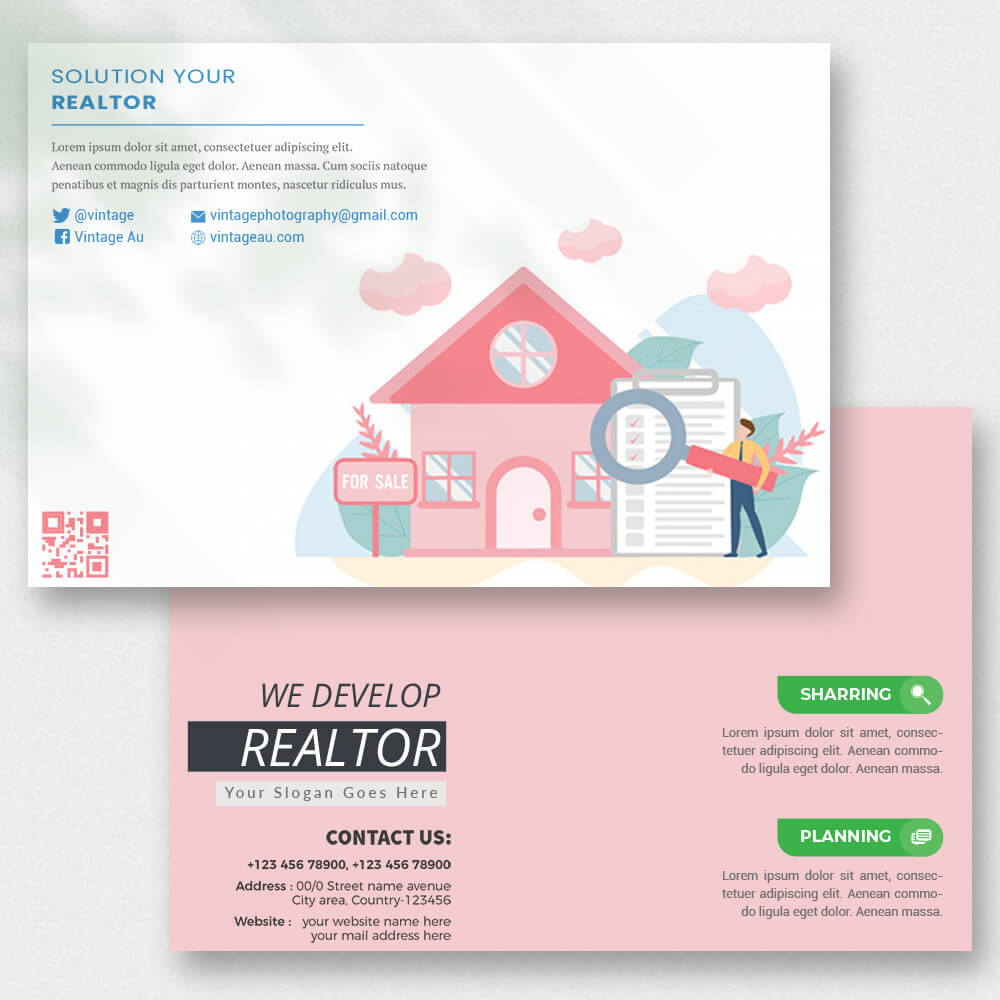 Making Your Own Realtor Postcard
Postcards are just lovely and no one can resist receiving one. When put as a marketing tool, it can trigger the receiver to check out the product you're promoting. No exception with real estates, although promotional postcards are lacking in spaces to put comprehensive information, you can still nail your postcards this way.
Bringing out your benefits
Benefits can be that intriguing point for buyers to proceed with the purchase. Just like discounts, point out your property features and additional services they can get if they buy the building from your company. It can help your buyers to compare and decide.
Fetching cover photo
For the front page of the realtor postcard, it will be great if you pin the real picture of the property. But, using a stock photo can also be your choice.
Building 'alluring' contents
Contents do matter. Although postcards seem to be narrow, perfect wording can be a better engagement. Avoid wordiness which crams the space. You can add sentences on the first page along with the cover photo as well. Don't forget to add your contact information too.
Exploring the Realtor Postcard Design
Additional things
Shapes, especially the simpler ones, can be put to refrain the blandness in your design. Some geometric shapes can be put as the text container. Or, if you want to just put it as decorations, keeping it small is considerable.
Text fonts
Text is what people read in realtor postcard. Moreover, fonts help to style it. Good text styling does not mean you have to avail curly fonts. What matters most in choosing a font style is its readability.
Size and material
Normally, postcards are A6-paper sized. But in the market, you can discover postcards ranging in size. The material used should be thick enough to avoid crumples, for example, 200-250 gsm paper.
Making Your Realtor Postcard by PSD Template
You can allocate your time to make the postcard. To build an enchanting design, an excellent color combination is a must. It will help the design to look good, and a good color combination is also a subtly noticeable point that builds your company identity.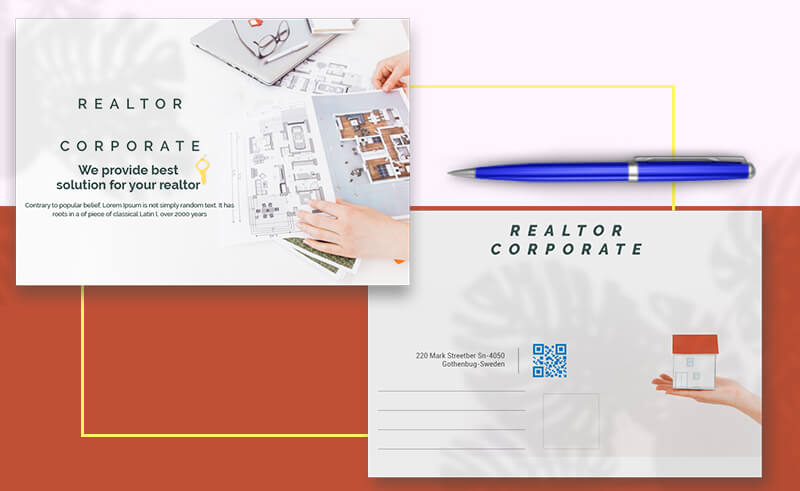 However, it may take a requisite skill to do it. So, to save your time, you can opt to use PSD pre-made template. There are lots of templates that can be easily downloaded, and you can adjust the contents.
PSD Format Realtor Postcard
Making your realtor postcard using this template format will require a specific application to open it. But once you get there, you will need to adjust only a few things according to your preferences. That will be much easier than designing it yourself from scratch.