How to Make an Outstanding Academic Resume to Develop Your Career
If this is your first time writing a resume to apply for a job, it may be hard as you have no idea where to start. Therefore, to make it easier to write your resume, you need few samples of resume, especially academic resume.
Well, academic resume contains all of your academic backgrounds, such as your educational background, your GPA, personal skills, achievements, awards, extracurricular activities, internship activities, or even your volunteering activities.
The Example of Academic Resume
Following is the example of the most common academic resume template that you may follow:
Robertson, Rachel
Personal Contacts
Address: 198 Wynn Street, Nice, LA, US
Phone: 0928 982 6721
Email: rachel.robertson@gmail.com
Personal Summary
"I feel that my greatest strength is that I am highly passionate in medical, so I have achieved all the amazing awards and achievements in my age. I can provide professional health care services to any patients and able to build a close connection with them that based on mutual trust. I can work amazingly even in stressful conditions because of my ability to stay calm and focused under pressure."
Career Statement
A highly passionate and well-presented medical graduate who has established medical knowledge followed by great communication skills to able to provide even the most sensitive health problems to any patients, then provide them with the right medical treatment. Now looking for a suitable medical position with the progressive prospect of having done the successful medical academic and succeed in graduating as the most outstanding medical student.
Academic Qualifications
Nice South University (2011-2015)
Medical Degree BSc
Nice North University (2008-2011)
Science Degree BSc
Wynn College (2006-2008)
Healthcare Diploma
Academic Accomplishments
Science Project Award of Nice North University (2010)
Nice North Medical Scholarship (2008-2011)
Wynn Excellence Award (2007)
Professional Job Experience
Volunteer (2009-2011)
Local Medical Clinic, Nice
Research Experience
"A Brief Analysis of The Brain Structure" (2008-2009)
"Human Metabolism: A Collective Assessment" (2010)
Areas of Expertise
Health Promotion
Budget Control
Immunization
Neuroscience
Medical Administration
Tips on How to Write Academic Resume
Since academic resume would be the first thing to be seen by the recruiter as your first impression, you need to make it astounding by following these tips:
Do not write all of your backgrounds, and include only the relevant educational background or achievements
Make sure to write simple and to-the-point resume
Highlight your greatest qualifications, such as skills, achievements, and job experiences.
People Also Ask
How do you write an academic resume?
To make an impressive academic resume, you should put your personal contacts information, relevant educational background, relevant work experiences, as well as your special interests and skills.
What goes in an academic CV?
Different from a resume, CV contains a longer explanation of your educational background that includes your achievements, awards, publications, and any other additional details. CV is often be used by international employers since the company will need more information about the candidates as foreigners. Besides, it is often used when we need to apply for any scientific, academic, or research positions.
Is a CV or a resume better?
Both have their purpose, and no one is better than the other. While CV is usually used for any academic purpose and has longer details about personal information, resume is used for job purposes with shorter details. With CV, you can see the full history background of someone, while in resume; you only see the particular background of someone that's relevant to the job they are applying to.
What is an academic profile?
An academic profile is essential element of college and university application process. Every student has his/her unique and different academic profile since academic profile contains the test scores and grades along with the involvement in any school activities. The student academic profile can be used to apply for any college or university.
How do you write a good academic profile?
If you want to present any particular subject, you will need to provide a brief academic profile. Here are the things to consider in making good academic profile:
Start with your brief profile that contains your full name and positions, your current project or research, and your general personal interest.
If you have any achievements in a year backward, just mention them as well.
Do not use the first-person point of view.
Do not mention your birthdate or birthplace
Teacher Academic Resume
If you are a highly passionate teacher who wants to expand your career in teaching, it is recommended to take a look at this teacher academic resume template. You can list all of your teaching experiences, teaching achievements, as well as your teaching skills.
High School Student Academic Resume
The high school student academic resume is for any students who want to develop their skills and to be involved in any activities. Here, you can put the academic achievements and relevant work experiences, such as part-time job, or summer job program.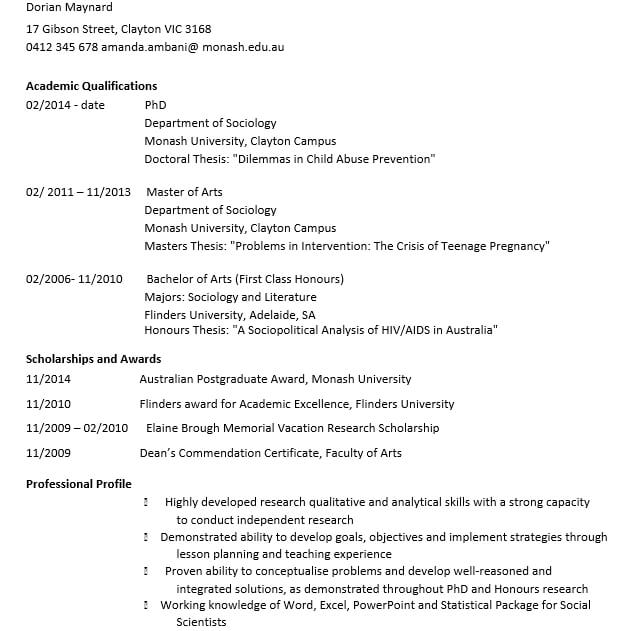 The Experienced Academic Resume
The experienced academic resume template is great for any experienced candidates who want to build their career in any fields, for example the communication, marketing, commerce, education, engineering, medical, etc.
Academic Resume for Professional
If you are a professional in your field and have amazing qualifications, this academic resume template may be the best choice for you. You can include your professional profile as the main focus in the resume then add academic qualifications along with your awards and achievements.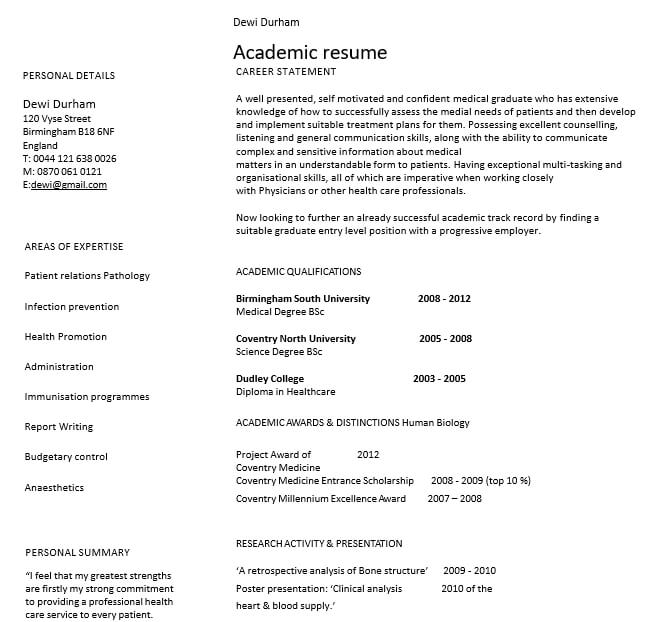 Advisor Academic Resume
The best way to write a resume is to make it simple yet interesting. Do not forget to put all your relevant details, and make sure you don't overwrite them. First, just write your general summary as a professional. Then, academic resume is followed by academic experiences and qualifications that will help you to make your resume more impressive.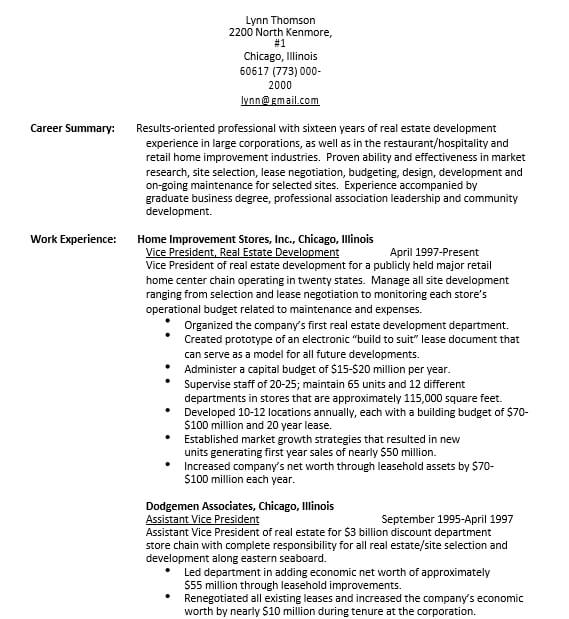 Those are the things you need to know about writing an academic resume, and now you can create your own resume. Remember to always be confident with yourself because confidence is the important thing which could increase your chance to be accepted in any job you want.