Book Keeper Resume Details and Free Samples
A book keeper is one of many parts in accounting. Making the best book keeper resume is not that easy since you need to be specific about the skills or accomplishments that you have and earn, especially if you are an accounting graduate.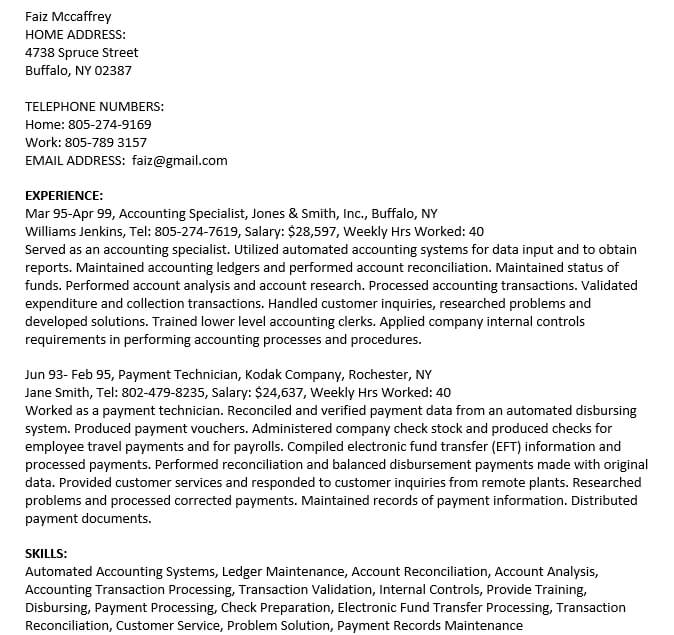 The book keeper has similar responsibilities and duties to the accounting position in a company. A book keeper handles all financial records, while accountant handles financial decisions based on the book keeper record.
Example of Book Keeper Resume
Since you need to know how to make a good book keeper resume, here is one sample that you can use as guideline:
Personal Details
Name                : Dana Woods (Book keeper)
Address            : 72 Annelise Road, Coventry, 81627
Home phone     : 0282 8672 8888
Mobile phone    : 0888 2282 0098
Email                : danawoods@live.com
Personal Summary
A well-organized and self-motivated individual with more than 7 years of experience as a professional book keeper.
Having excellent knowledge in book keeper field, such as managing the invoices, sales ledger, accounts, settlement, prepayments and the payments, etc.
Outgoing by nature, but excellent focused-mind to take big responsibilities in the job.
Recently seeking a position as a book keeper since your company is an amazing company with an incredible track record.
Areas of Expertise
SAGE
Microsoft Excel
Microsoft Access
Credit control
Purchase ledger
Monthly payrolls
Sales ledger
Bank reconciliations
Professional
Personal Skills
Communication skills
Focus
Great attention to details
Target orientation
Well-organized
Discipline
Basic math skills
Microsoft Office skills
In-depth knowledge in accounting
Microsoft Office Access
C++
Visual Basic
Educational Background
Bachelor of Arts (2009 – 2013)
University of Coventry
Major: Accounting
GPA: 3.87/4
Work Experience
Book keeper (August 2013 – Present)
Finn Accounting, Coventry
Responsible for processing and managing the sales and purchase ledger invoices, the general financial records of company, and complete the reconciliation.
Sometimes also responsible to do the general admin duties and answering the phone calls in a busy period.
Duties:
Managing daily, weekly, and monthly accounts
Sending the remittance
Managing the monthly payrolls
Managing the sales and purchase invoices
Producing the general management accounts
Completing and processing the VAT invoices
Maintaining and developing the accounting records of the bank accounts
Implementing and calculating the depreciation schedules
Managing the budgeting
Tips on Writing a Book Keeper Resume
Knowing the sample of book keeper resume might be not enough as you need to know the hints and clues of making a great resume. The following are simple tips you need:
Delete your irrelevant information
If you make book keeper resume, it means you only need to input any accounting skills, accounting professional experiences, education, workshops, etc. Do not input irrelevant data, such as your scientific achievements. Your recruiter won't be interested in looking into this kind of useless information.
Highlight your achievements, skill, and awards
The achievements and personal skills can increase your value as a candidate. By applying these tips, your resume will be more stand out.
People Also Ask
How do I describe a book keeper on my resume?
This job position is quite similar to the accountant. Book keeper is a part of accounting, so of course the duties and responsibilities of accountant are bigger than book keeper. Describing a book keeper in your resume is quite easy. Just mention and list all the details of the responsibilities and duties, such as recording and processing the financial transactions of the company, indexing and uploading the invoices, processing the monthly payrolls, submitting and verifying the payments, etc.
How do I list bookkeeping skills on a resume?
The following are the list of bookkeeping skills you should include in the resume:
Add the summary at the top of book keeper resume
Describe the duties details of your working experience
Highlight your bookkeeping skills and qualities
What are the things that book keepers do?
Just like any other job and position, being a bookkeeper also has the responsibilities, such as:
Preparing and managing the financial statements of the company
Coordinating the reconciliations of bank accounts
Assisting the tax compliance
Processing and managing the payrolls
Managing the bank feeds
Handling the accounts payable
Handling the accounts receivable
Recording and collecting the financial transactions
Types of the Book Keeper Resume     
To make the perfect resume, now you can see the samples of book keeper resume. Choose one based on your personal qualities.
Book Keeper Resume for Assistant Book Keeper
This basic resume can be used by anyone who tries to apply for assistant book keeper in any company. Your career goal should be described in a brief summary in the summary of qualifications section. It is placed at the top of the resume.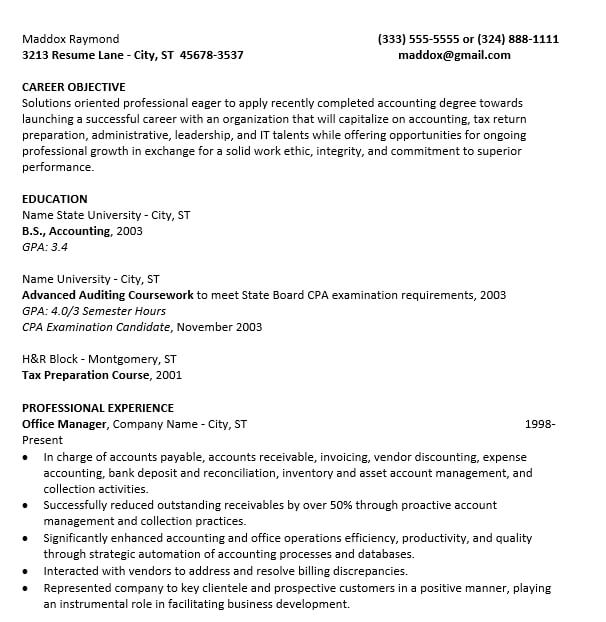 Book Keeper Resume for Accounting Book Keeper
By using the accounting book keeper resume template, you can increase your chance to get accepted in the company since you are applying for two positions at the same time: an accounting and a book keeper. Using this template also means you have extraordinary skills in accounting, especially in book keeping.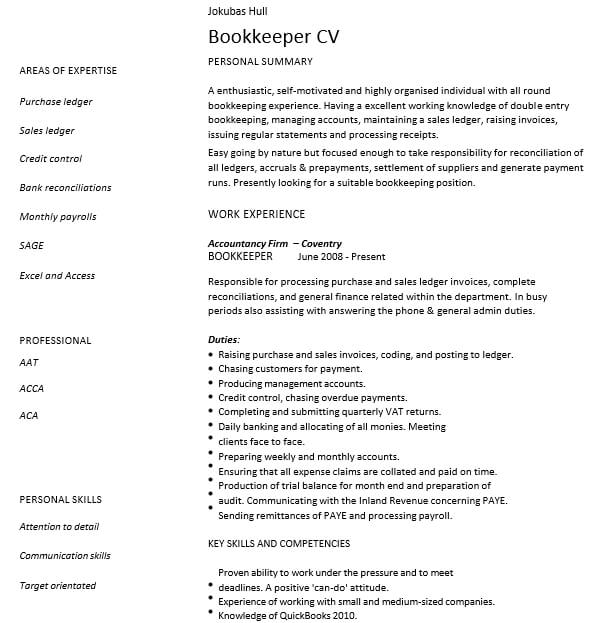 Book Keeper Resume for an Entry Level Book Keeper
If you are not experienced enough in the accounting field, especially in the book keeping field, do not be sad. You can download and fill this resume template. Yes, this template is for those who have zero working experience or just graduate from school.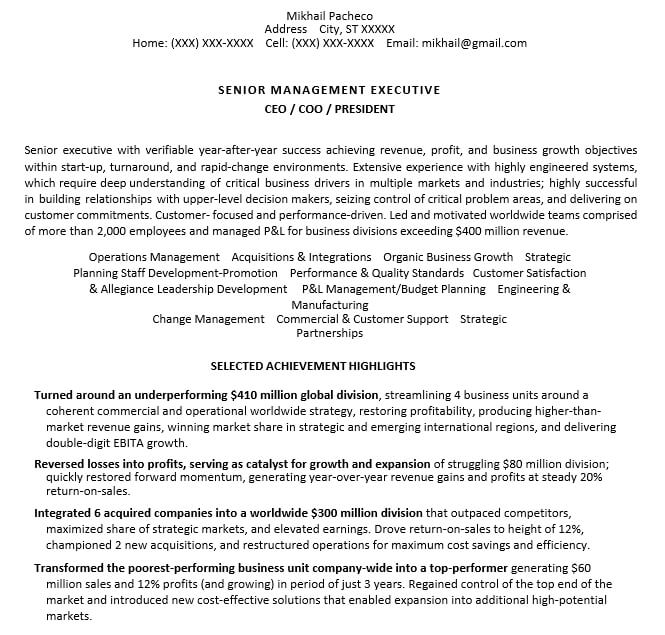 Book Keeper Resume for General Book Keeper
The general book keeper resume template contains two parts. The first one is about your personal contact, skills, and areas of expertise and professionalism. The second one contains your details, such as personal summary, working experience, educational qualifications, key skills, competencies, achievements, etc.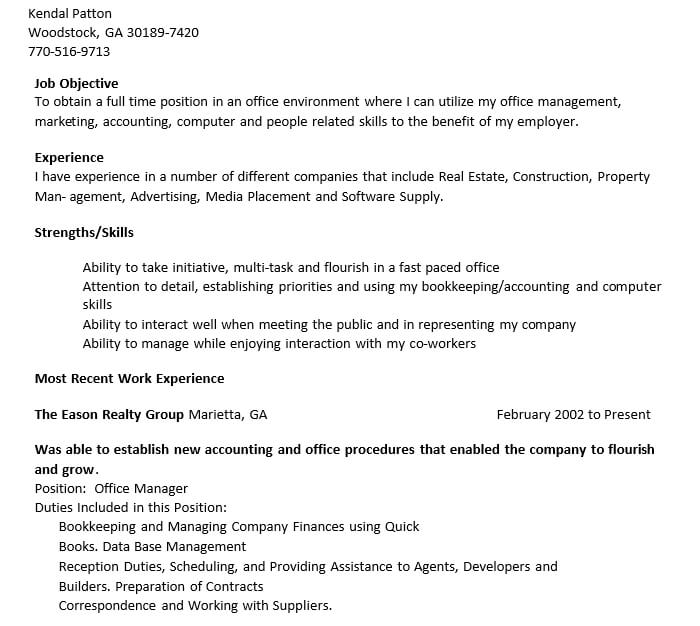 Book Keeper Resume for a Certified Book Keeper
Being a certified book keeper means you have those rare qualities and can make your chance to be accepted is bigger than uncertified ones. Use the certified book keeper resume template as your first start in your successful career. List all the details on certifications that you have earned.