The Creative and Catchy Designer Resume Sample
It is almost impossible for a designer to be not creative, and this is why designers usually have innovative ways to make their own creative resume. However, if you happen to be stuck on making a catchy resume, you can simply learn from the designer resume sample below.
Being a designer means you are a highly creative person with many different skills. In this modern era, there are so many designers in the world with different kinds of specializations, such as fashion or websites.
A Creative Designer Resume Sample
Yes, the best way to make your own resume is by learning from the best example like the following designer resume sample:
Marcus Watts
Contacts
Phone               : 143 255 2525
Email Address  : marcus.watts@live.com
Profile Summary
High passionate and creative visual designer with remarkable experience in multimedia design field job.
An innovative leader and helpful team member offering great interpersonal and collaborative skills.
Great communicator defined to finish all the design projects within a timely and budget manner.
Target-oriented creator conducted to work in highly fast-paced working environments.
Adobe certified expert with a remarkable knowledge of graphic design software and exceptional time management skills.
Working Experience
Visual Designer (June 2019 – Present)
Smile Commerce, Pasadena, CA
Completing reports on the progress of the assigned project and presenting the results to the clients, supervisors, and managers
Winning the 2020 International Designer Award for the Best Visual Design
Developing new and innovative website design templates, creating visual mockups and storyboards, and producing professional and interesting visual presentations
Working closely with different kinds of technical and marketing teams, training and coordinating many junior graphic design interns, and working on the whole designing process improvement and development
Designing new advertisements and products and communicating them to the clients to ensuring that their requirements and goals are fully met
Education
Graphic Design (September 2015 – May 2019)
High State University, Pasadena, CA
GPA: 3.99 (Top 3% of the University)
The 2017 Academic Excellence Award
Societies and Clubs: Political Society, Economics Society, TEDx Club
IB Diploma Program (September 2013 – May 2015)
Heiss International School, Pasadena, CA
Graduated with Excellent (Grade A)
The 2014 Best Graduate Award
Activities: Tennis Club, Fitness Club, Business Club
Skills
Languages
English – Full
French – Intermediate
German – Native
Computer Skills
Adobe Illustrator – Highest
Adobe Photoshop – Highest
CorelDraw – High
Inkscape – High
Microsoft Office Suite – High
SVG-edit – High
Autodesk 3ds Max – High
Tips on Writing the Designer Resume
Being a highly creative person as a professional designer and knowing the designer resume sample is not enough if you don't have the required knowledge. Here are the tips you can do on your own like the following below:
Add your portfolio
The best way to introduce your products and works in the designer field is by adding a catchy portfolio to your resume.
Designing education is a must
Having a relevant educational background can add the value in writing the best resume because it means you are a capable person with a high level of relevant knowledge.
Include your designing awards and achievements
Yes, you need to have achievements or even awards to get your employer's attention since there will be plenty of your competitors who are talented too.
Do not use confusing fonts or designs
Just because you are a creative designer doesn't mean you can design your resume as you like. You need to consider the proper and the manner. Make sure your resume is not confusing and hard to understand and read.
What should you put on your design resume?
After learning from the experienced designer resume sample, you should know a great resume should consist of:
Designer certifications, awards, and honors
Designer working experiences
A designer cover letter
Designer portfolio
Designer educational qualifications
Designer resume objective or resume summary
Designer skills
What skills should designers have?
Here are the top designer's skills you should have to be a successful professional designer:
Graphic design basic knowledge
UI design skills
Typography skills
Common design format and patterns skills
UX design skills
Responsive design skills
Color theory skills
Architecture information skills
How do you write "About Me" section on your resume?
If you want to include "About Me" section in your resume but don't know how to make it, follow the following instructions:
Be truthful
Add it to your job description
Be brief
Be short and simple
Do not rambling
Do proofread
Keep updated in writing the "About Me" section
Several Types of Designer Resume Sample   
Whatever the specializations and position that you are currently working in, you can easily take one from the following designer resume sample.
Designer Resume for Database
If you are a professional designer and want to change your specialization and want something new, you can try to be a database designer. Use this kind of designer resume sample template to help you make a designer resume.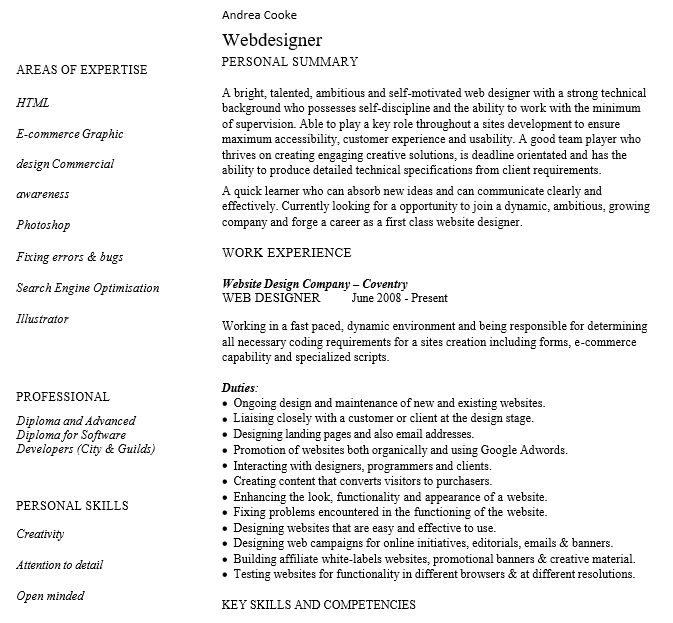 Designer Resume for Product
Being a product designer is definitely not as easy as you are required to consistently have innovative ways and ideas. Try to use the product designer resume sample template if you want to learn more about this field job.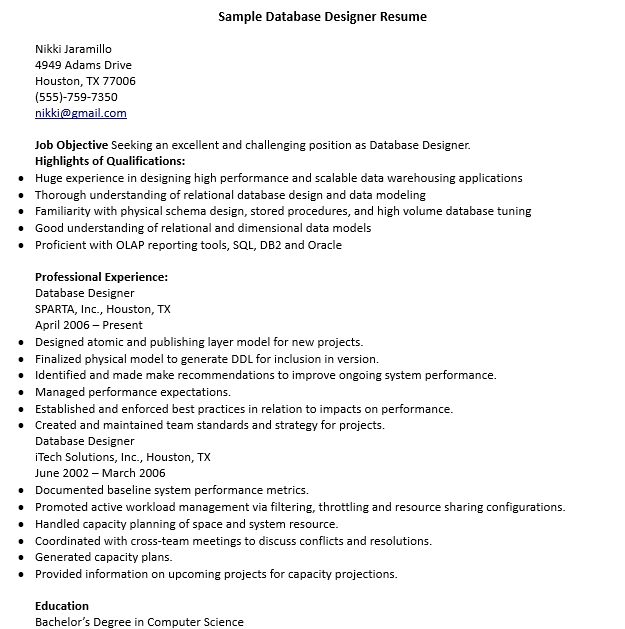 Designer Resume for Fashion
The fashion designer might be the most famous specialization in designer field job. There are so many successful fashion designers who are well-known internationally. Select the fashion designer resume sample template if you want to be an infamous and talented fashion designer.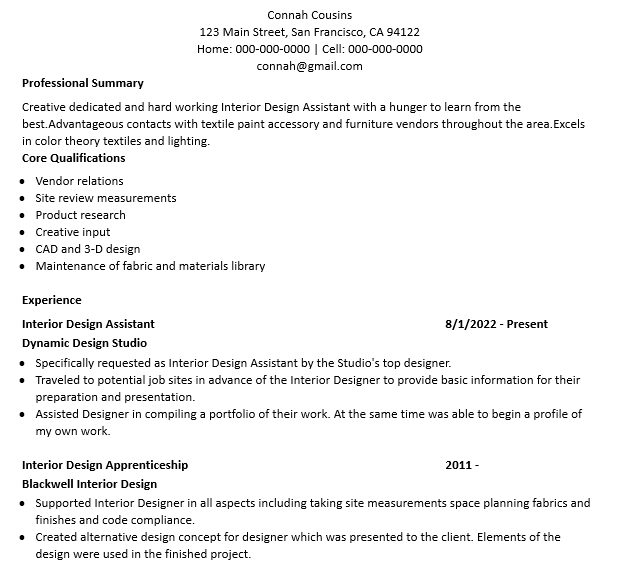 Designer Resume for Assistant Interior Design
Do you have a high passion for being an interior designer, but you don't confident enough with your educational qualifications and experiences? Well, you can start by applying interior designer assistant first, and use this designer resume sample template.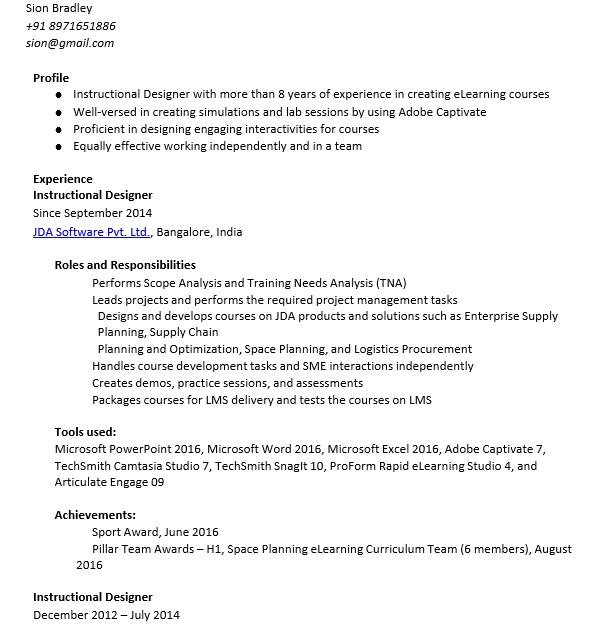 Designer Resume for UX Designer
If you clearly know that you want to be a professional UX designer and confident with your skills and achievements, just choose the UX designer resume sample as your model to make the best resume.