Education Resume Sample as Good Aid to Help Build Your Education Resume
Working in the education field will ensure you one thing: you will have a lot of job options that you can choose. From teacher to administrative assistant, choose any job that you think you're qualified for. But you can't just apply for one without any preparations. Aside from making a cover letter, you should create a resume. To give you an insight, you may refer to education resume sample.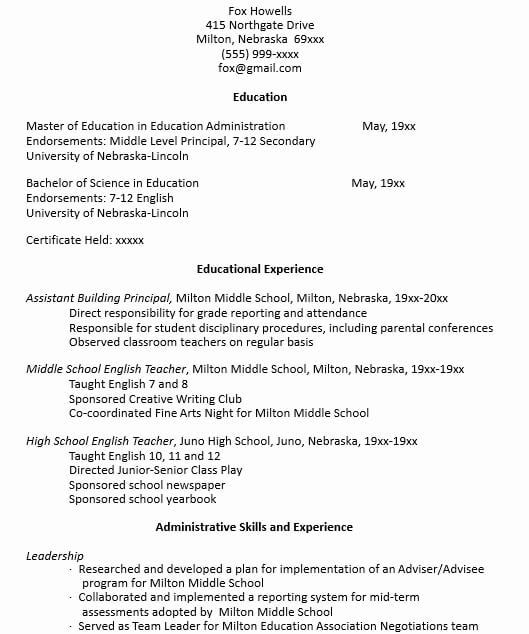 If you go with getting an education resume sample before you write your own resume, you can see that not every resume sample is made same. Each education-related position has its own job description, and that's what makes each position resume is different. In this article, you will learn about that.
Example of Education Resume
If it's your first trial making a resume, you shouldn't worry about it. Take a moment to learn about this shortened version of education resume. This sample is made using an education resume sample template.
Anna J. Morrison
99 Pine Street, New York City, NY 92120 | (082) 9328-3284-4785 | missmorrison@mymail.com
NEW YORK STATE TEACHING LICENSES
Biology Education, K-12 September 2011
EDUCATION                 Harvard University, Cambridge, M.Ed
                                    Master of Education, Biology Education         (Graduated February 2013)
GPA 3.8/4.0
Bachelor of Education, Science Education      (Graduated June 2007)
GPA 3.4/4.0
Academic Honors: Dean's List in attendance all quarters
TEACHING EXPERIENCES
Young Lad High School, Biology Teacher for Grade 11 and 12 (2011 – present)
Duties:
Preparing lessons and teaching students according to the curriculum set by school and Board of Education
Evaluating students' performance and taking record of each student's performance in the related subject.
Conducting experimental study
Leading and directing extracurricular activity (Bio Club)
Alpine High School, Biology Teacher for grade 10 and 11 (2008 – 2011)

Arranged lessons according to the updated curriculum
Conducted class and evaluated students' performance for the related subject
Leading and directing extracurricular activity (Bio Club)
COACHING EXPERIENCE
Bio Club, Young Lad High School, New York City, NY                             (2012 – present)
Bio Club, Alpine High School, New York City, NY                        (2008 – 2011)
REFERENCES
Amina H. Chowdhury
Principal of Young Lad High School (0213) 293-348-342; available on request
How to Make Education Resume
It's advised that you read an education resume sample template before making your own resume. The sample will not only give you an insight about what to include in a resume, but also how to style your resume to fit the professional world's request.
List down your professional experiences. Be it a teacher or school director; note every working experience that you have done during your career years.
Get an education resume sample or simply a resume template for the relevant position.
Learn what is required to include in your resume. Generally, you'll need to include skills owned, professional experiences, and personal identity. Other aspects are optional.
Start making your resume – you can refer to an education resume sample and retype it, or, simply get a template and easily customize it as per your preference.
People Also Ask
How do I write my education resume?
It's exactly as mentioned earlier; but to add some tips, you should:
Highlight your educational background and credentials
Include related working experiences
It'd never go wrong to show your skills
Include your accomplishments, if any.
Always proofread after finishing your resume
How do you list skills on a resume?
When writing your resume, keep only skills with great relevance with the education job you're applying. Make one section specialized for skills only then add skill-related working experience, if possible.
What skills do teachers have?
Teaching skills
Communication and interpersonal skills
Teamwork skills
Conflict management
Empathizing and giving motivation to students
Aside from teachers, all people whose jobs are related to education should possess those skills. Teaching skills should not be teachers' responsibilities only. Principals, administration staff, or even janitor should have this skill although it's not their main job description.
Several Kinds of Education Resume
There are various kinds of education-related jobs available out there – ranging from administrator for higher education, counselor, teaching staff, etc. Below you will see several kinds of education jobs. One of them might be the one you're looking for.
Education Administrative Assistant Resume Sample
If you aren't into teaching in front of class, then perhaps you may be a good fit in administrative jobs. Found that vacant job already? Now it's time to apply! Prepare your resume that you can make using the help of education resume sample or a template. Showcase your skills, and we hope you can get hired!
Special Education Teacher Resume Sample
Got a background in special education should make you special – since not everyone is ready for the job. Show your previous working experience with special learners and tell why you're the right candidate using your cover letter.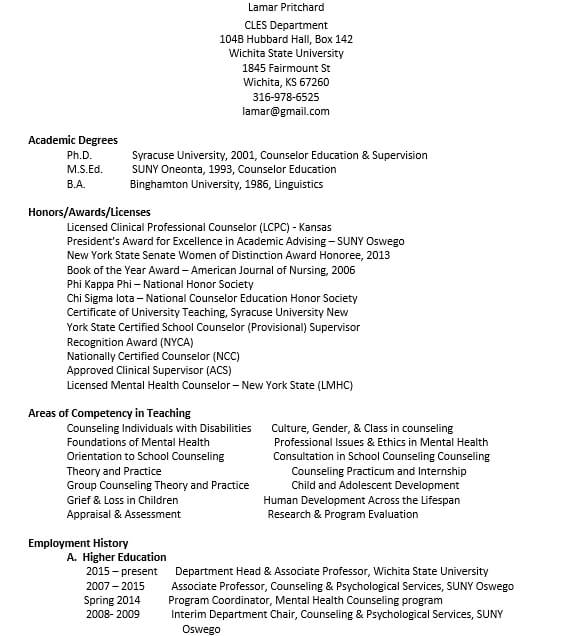 While making your resume, consider using an education resume sample. That'd be a useful tool that will aid your while introducing who you are to an employer.
Professional Teacher for Higher Education Resume Sample
Who says higher education teachers don't need to build their resume? They may be those people in charge to handle already-developed minds and to make them more sophisticated in each subject, but when they apply for a job, they'll still need to make a resume.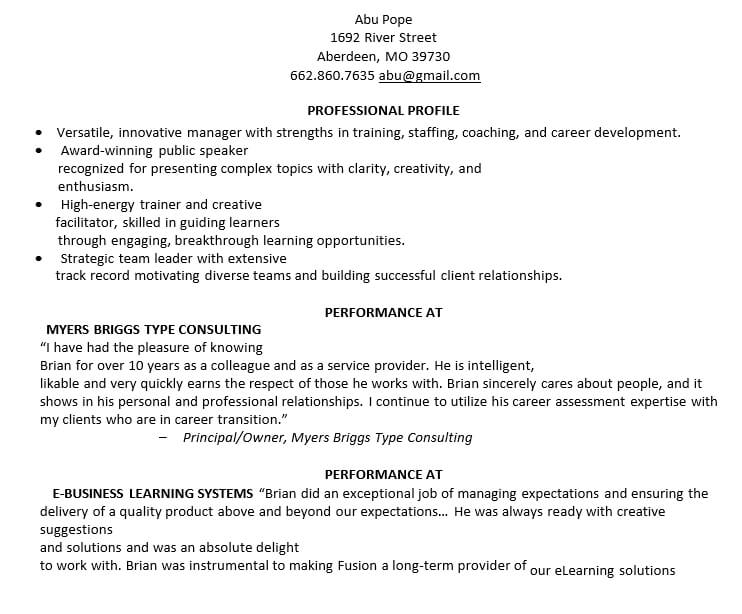 Writing a resume for this job can be pretty long and you may also need to include publications you have conducted previously. So, if you plan to apply for a higher education job, you should include not only your previous working experiences.
Professional Education Resume Format
As long as you're applying any job in education field, you may use an education resume sample while composing your resume. You can as well get a template to help you make it quicker. Whichever method you're using, make sure to 'sell yourself' hence you can get that dream position.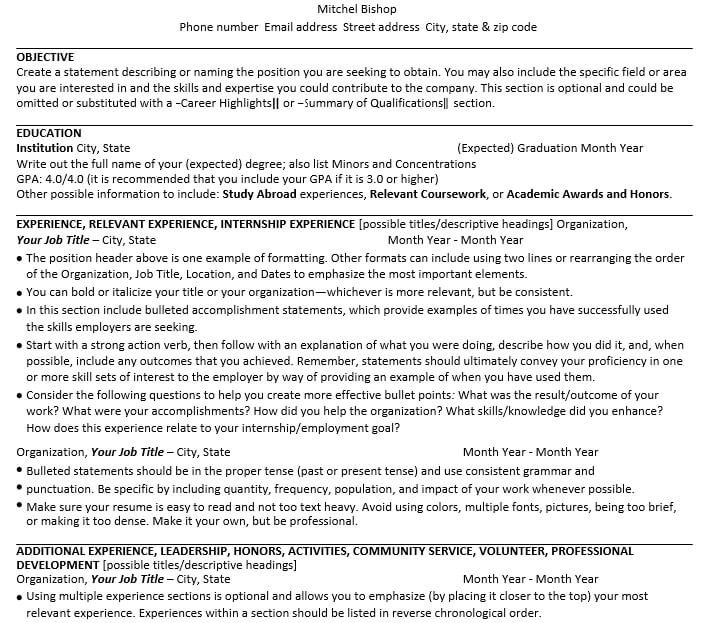 Cover Letter Sample for Education Specialist
Besides for education specialist, cover letter is a must for all job application, unless stated vice versa. Cover letter acts like a 'preface' of a book – accompanying letter before the employer decides to proceed with reading your resume.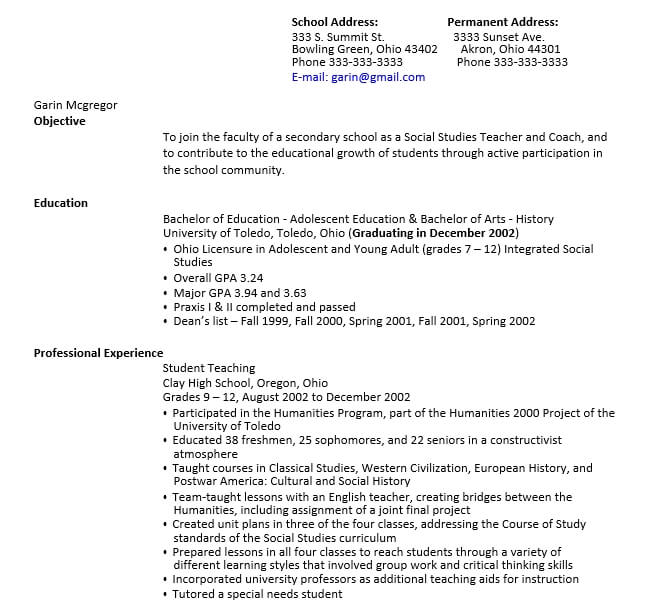 That said, both cover letter and resume are important to make. While you may refer to an education resume sample to build your resume, there are cover letter templates as well. If it's your first time applying for a job, it never goes wrong to refer to resume sample or using a template.