The Best IT Resume Templates and Guideline
You are an expert in the field of information technology, or commonly abbreviated as IT. You are capable of managing the up and running of the information systems. Couple with those skills, you will need an outstanding IT resume since the hiring procedure in tech companies are highly strict.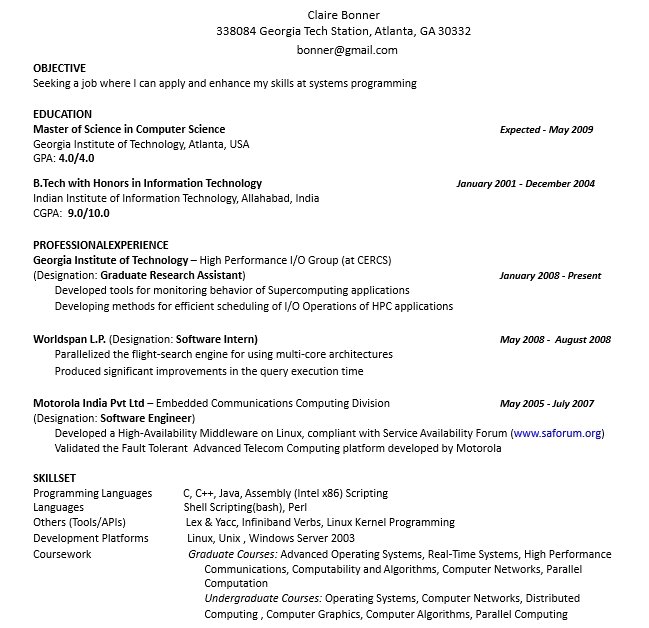 You've come to the right place. This article will cover a sample of resume that works for IT specialists, how-to-write, and the templates structured exclusively for those who pursue an IT job as their careers. Take your time to find out the IT resume template that fits your style.
Resume Example for IT Specialists
Before you get into the resume writing details, below is a sample of an IT resume:
John Thomas
IT Specialist
Phoenix, AZ 85003
jthomas@mail.com
github.com/jthomas
Career Summary
Motivated IT specialist with more than 5 years of expertise in managing in-company information technology systems and delivering extensive customer assistance.
Developing scripts to automatically control the update of the scheduled plan, saving up to 5 work hours per week.
Professional Experience
IT Specialist, January 2018 – Present
Globe Tech., Phoenix, AZ
Maintained more than 200 Windows-based computers and devices, including full monitoring and configuring.
Performed the installation of more than 200 desktop computers.
Designed and implemented new network configurations, resulting in an 18% improvement in network capabilities.
Assisted with the implementation of software and hardware upgrades.
Developed scripts to automatically manage the system update, saved up to 5 work hours each week.
Junior IT Specialist, December 2015 – January 2018
Null Web, Phoenix, AZ
Provided end-users assistance, including customer service, server support, and troubleshooting.
Maintained 20% customer satisfaction by implementing strong listening skills to provide an optimal user experience.
Managed to be a reliable resource after successfully solving user issues with a 12% higher rate of success than the average.
Kept more than 200 employees up to date on Windows 10.
Education
Grand Canyon University, Phoenix, AZ
Bachelor's Degree in Computer Science, October 2015
Key Skills
Network configuration
Troubleshooting
Customer service
System administration
How to Create the IT Resume
Here are the steps to write an attention-grabbing IT resume:
Create a great-looking resume by selecting a format that fits best the requirements of the IT job. The chronological format works best for this occasion.
Compose a catching resume profile to showcase your experience and top achievements in three to four short sentences.
Since you use the chronological format, you will need to write your work history in ascending order. Don't just write down the responsibilities, but mention your worth-mentioning achievements in your past work as well.
Education is the easiest resume section to work with. You only limit the information to the following details: the name of the college, degree, and graduation year.
Before mentioning your IT skills, make a raw list of your soft and hard skills. Then, select the ones that are required by the tech company.
People Also Ask
How to write an IT specialist resume with no experience?
A recent computer science graduate usually doesn't have much IT experience. But they still have to showcase whatever work experience they have in their resume. If you are in this position, you can show your abilities in developing your own software and put them in your IT resume.
How to make a great work experience section in an IT specialist resume?
Having years of work experience related to an IT position is your best weapon to secure an interview slot. So, be sure to spend time perfecting this IT resume section. Here is how to organize your job experience section in a professional manner:
Name of the position
Name of the company
Start and end of the dates
Job responsibilities and accomplishments
What else to include in a resume for IT specialists?
You may think that completing your IT resume essential sections are enough to secure an interview slot. However, the following additional areas may determine whether or not you are recruited.
Relevant awards and certifications
Languages proficiency
Hobbies and interests
Types of IT Resume Templates
As previously mentioned, this post offers a collection of resume templates with various styles and formats in which you may select as per your requirements. Therefore, take your time to check on these convenient pre-made resumes.
Resume Template for Entry-Level IT Specialists
As a recent graduate of computer science, saying that an IT specialist is an ideal career could be an understatement. Regardless of the reasons, IT jobs are indeed one of the most rewarding professions out there. Take a look at this template to better prepare your IT resume.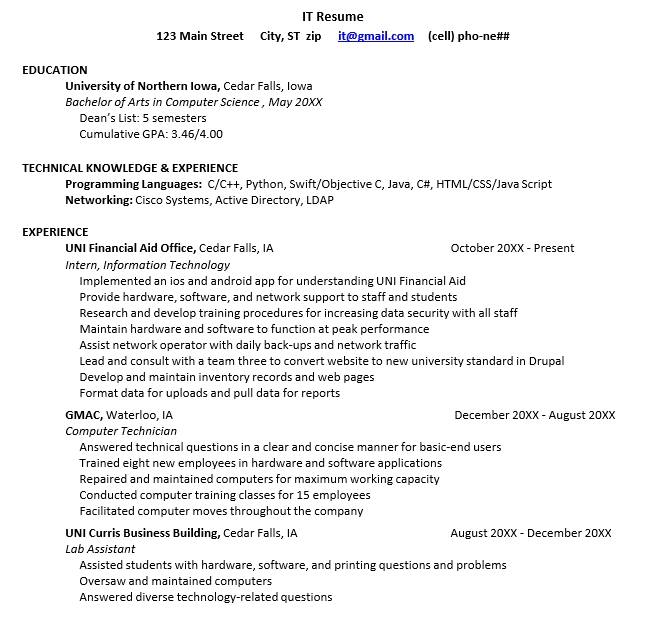 Resume Template for Professional IT Specialists
As an IT specialist with years of work history, you must have the urge to level up your professional career. As such, you will need to perfect your previous resume as many things need to be updated, including your experience and achievements. This resume template provides you assistance in writing the resume.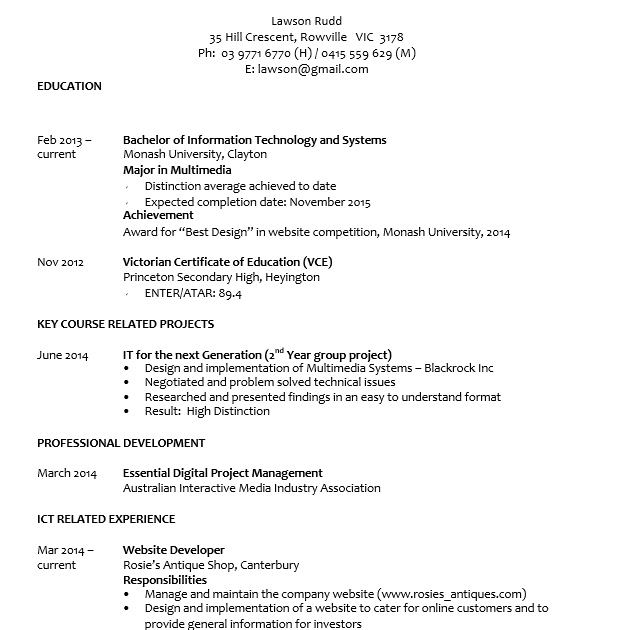 Standard Resume Template for IT Specialists
At some points, creating an IT expert resume with a standard format can bring you to the next step of job recruitment. Yet, it's not enough; you will have to structure each of the resume sections in a correct manner by putting only the most relevant details. Refer to this resume template if you don't how to.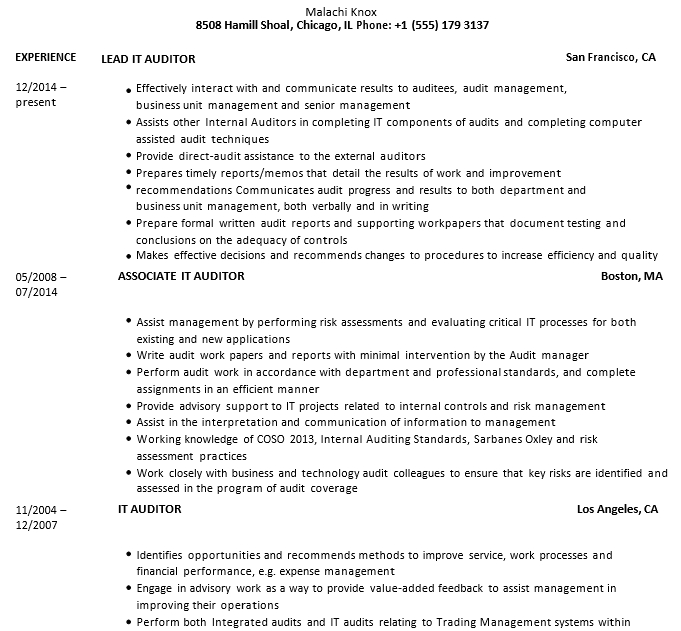 Resume Template for IT Security Consultant
IT offers various job opportunities, one of which is an IT security consultant. Thoroughly understand the job requirements for this position first before drafting your IT resume. Once you are done, use this resume template to your advantage in order to demonstrate your competencies in an excellent way.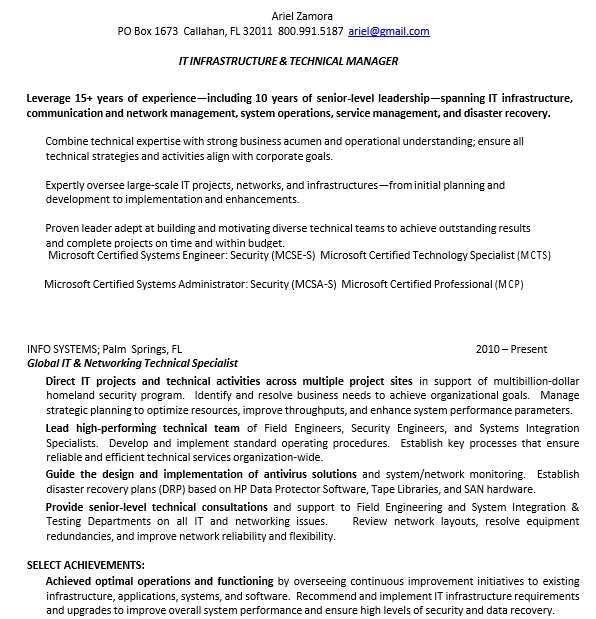 Resume Template for Experienced IT Experts
Being focus during the process of configuring a software system is a must. Creating your job application, let alone the resume and its essential sections, also requires the very same attention to detail. If you need a reference, take a look at this resume template that is specially crafted for IT experts.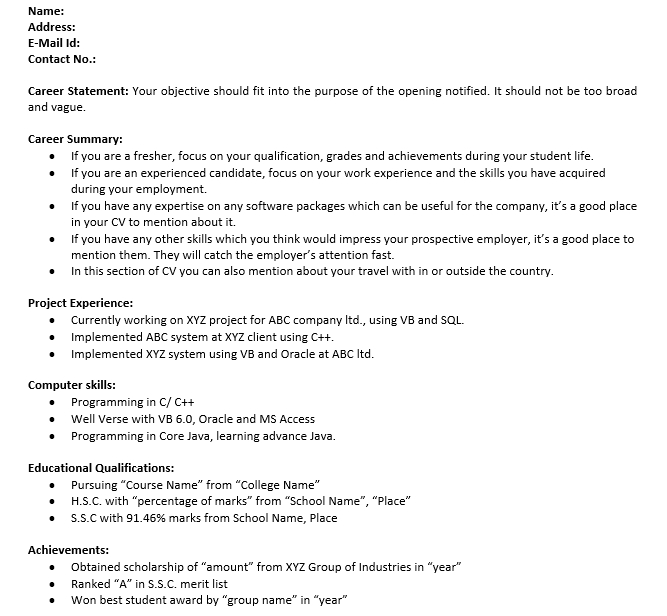 You don't need to overwhelm yourself when writing your IT resume. The sample, writing guidelines and tips, as well as the resume templates above, are your best weapons to help you write a great resume that can get you into the interview room with your prospective supervisor.